Simple Plant-based Coleslaw (mayo free!)
This is my healthy vegan take on an all-time classic, coleslaw! It's creamy, crunchy, and perfect for warm weather BBQs.  This recipe only requires 6 ingredients, all of which are pretty common staples in most households.
I've made this recipe with vegan mayo before, however, that's not something I regularly keep in my frig. Avocados, on the other hand, now that's another story. I almost always have an avocado or two ripening on the counter. This creates that delicious creamy texture you know and love from traditional coleslaw.
Eat the coleslaw as a snack, carry it on a picnic, put on top of your favorite veggie burger, or my new personal favorite, jackfruit BBQ!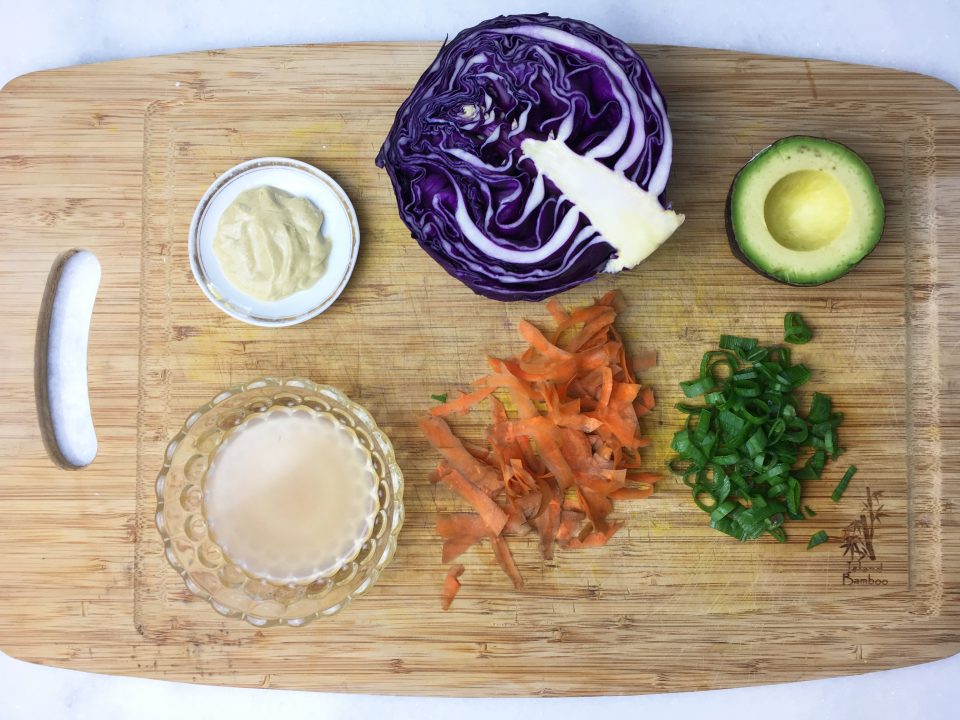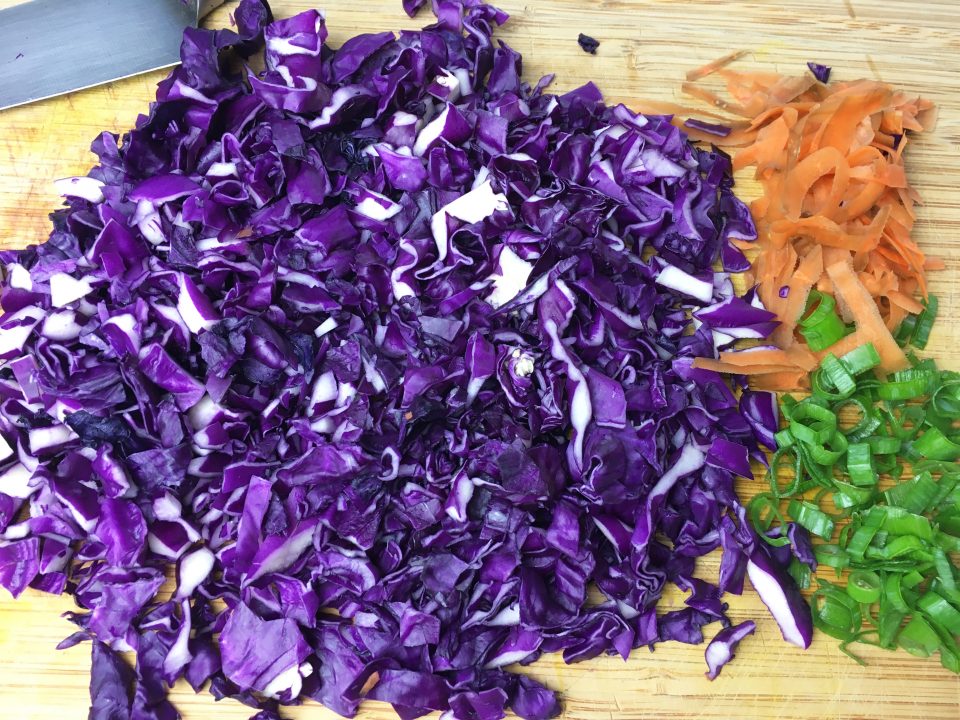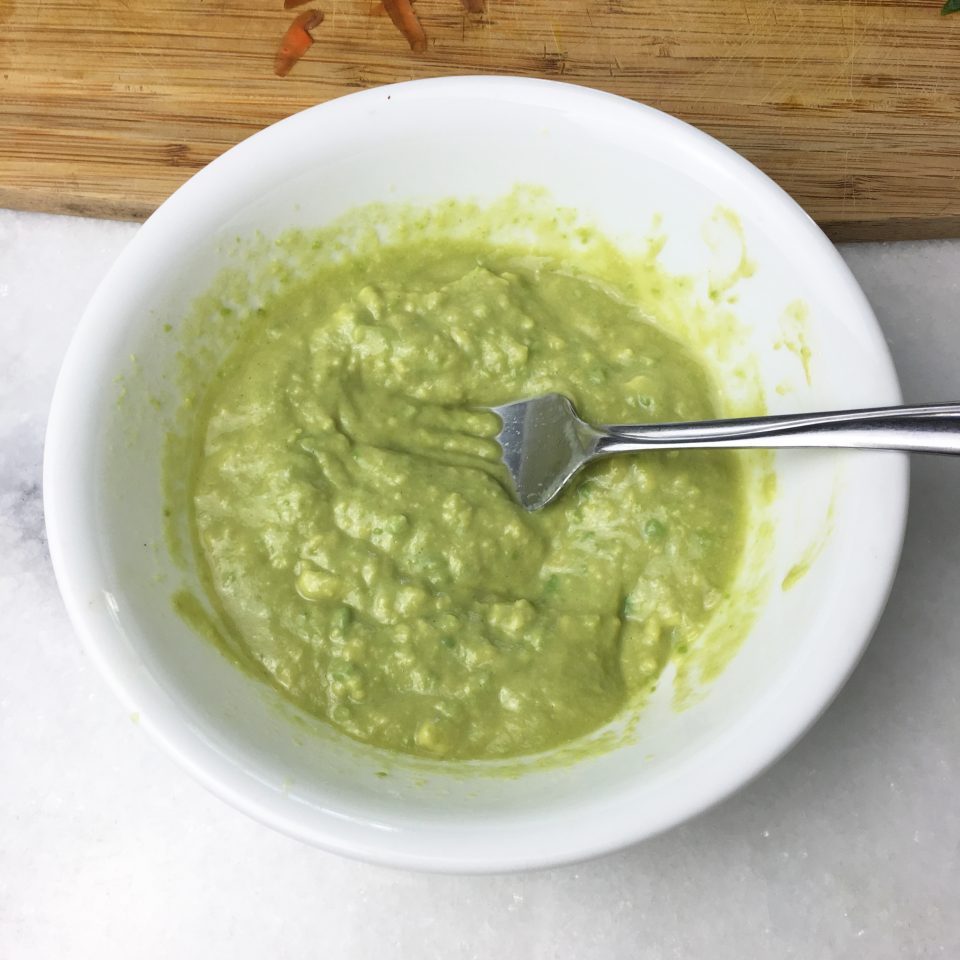 Ingredients:
1/2 head of small purple or green cabbage, chopped (yields roughly 3 cups)
1/2 avocado
2 tbsp apple cider vinegar
1 tbsp Dijon mustard
1/4 c scallions, chopped
1/4 loosely packed carrots, chopped or grated
salt and pepper to taste
Directions:
Add avocado to a small bowl and mash with a fork. Add in apple cider vinegar and Dijon mustard. Stir well.
Place chopped cabbage, scallions, and carrots in a large bowl. Pour dressing on top and toss well, getting the vegetables well coated.
Serve alone, over jackfruit bbq or other vegan burger, or as a side dish.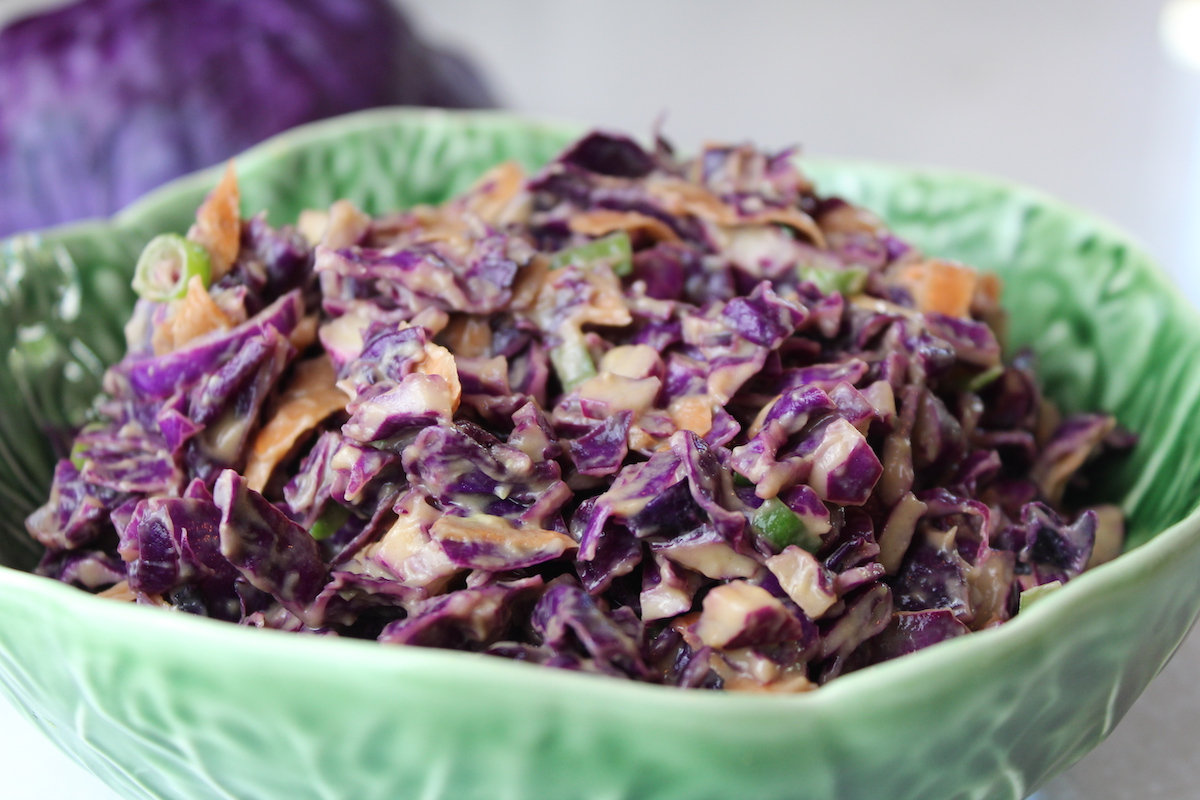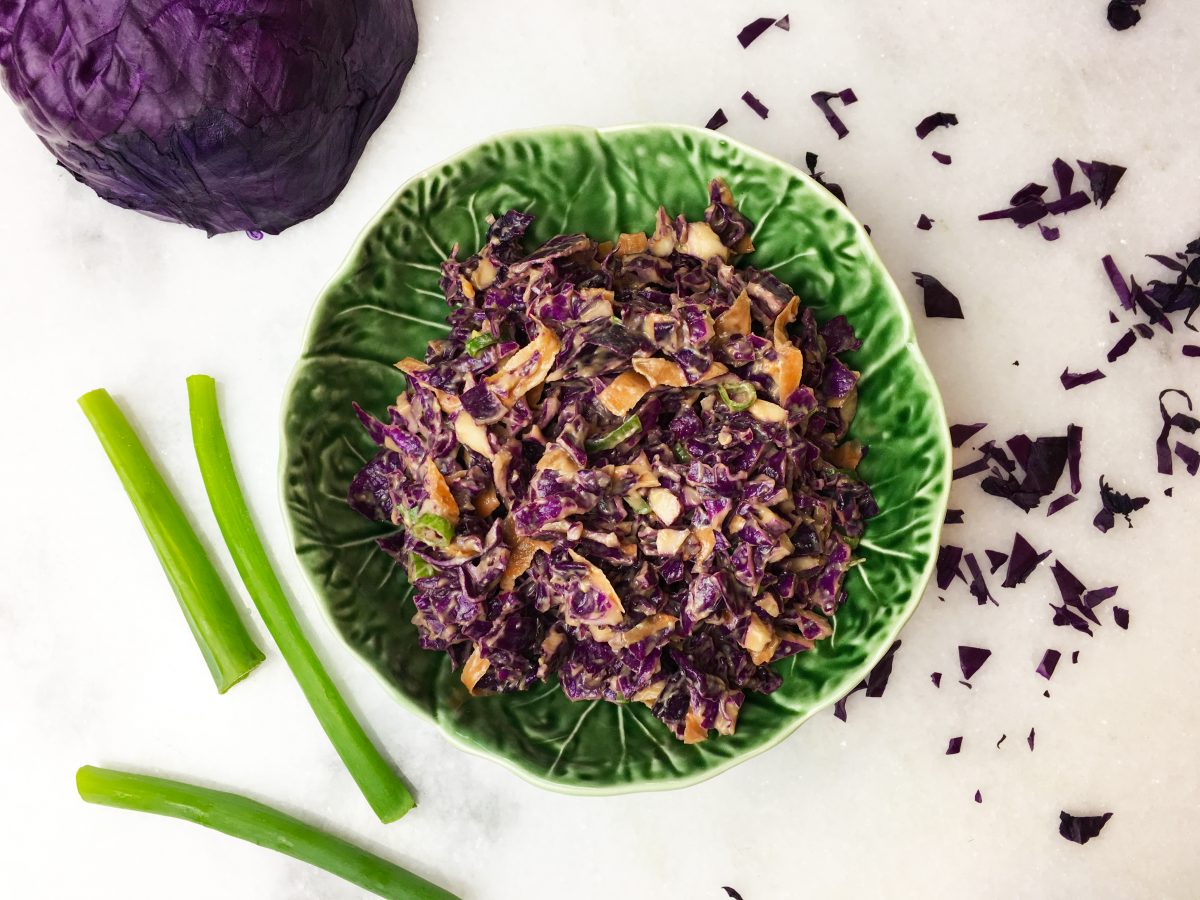 print