My Favorite Plant-Based Thanksgiving Dishes Sure to Please Everyone
We're just a week away from Thanksgiving and that means menu planning. I've come up with a list of my favorite holiday dishes to help take some of the stress off. No matter what food preferences you or your family have, these recipes are sure to please every appetite. A few are from The Refined Hippie while some of the others are from foodies I admire and often look to for inspiration.
This is the time of year for reflection. To look over all the many areas of our lives and be thankful. This year let's give thanks by keeping animals off our plates. What could be a more generous and thoughtful act than not creating harm and death to another? I'm so grateful for all I've learned about nutrition and health through the last few years. I'm also thankful for having my eyes opened. Before this journey began, I wasn't living a life that aligned with my soul. I'd never really thought too much about it. But once I really started analyzing my lifestyle and food choices, I didn't like what I saw. Even more so, once I did some research, saw videos and images of what those choices mean for those being affected, my decision was solidified. Something had to change. I'm so happy to say that my lifestyle now truly aligns with my core values, to be a caring, kind person and to create the least amount of harm to others. What are your core values?
Living in a modern first world country we have an abundance of highly nutritious fruits, vegetables, legumes, beans, and grains right at our finger tips. Not only do these types of foods not require harm to others, but they're also healthier and better for our bodies. By not including the flesh of other beings in our diet, we can live longer and healthier with little to no dis-ease. It's also better for the planet so seriously everyone wins!
Fun facts: Turkeys are very intelligent and sensitive animals that are highly social. They create strong bonds with their family and flock mates. They're very affectionate animals, similar to dogs. They like to cuddle and make cooing sounds when they're happy.
Sad facts: 300 million turkeys are slaughtered in the US, many for Thanksgiving and Christmas. They're killed at around 5-6 months old, mere babies. In the wild they would live up to 10 years old. Turkeys are bred, drugged, and genetically manipulated to grow extremely large and as rapidly as possible. This causes extreme pain to their bodies, often resulting in their little legs breaking. In 1970, the average turkey weighed around 17 pounds. Today, they weigh on average 28 pounds.
As you'll see from the recipes and pictures below, you don't have to sacrifice taste and flavor to have an exciting and delicious holiday meal!
Let me just add one more thing I'm thankful for this year…you! Thank you so much for joining me on this journey! I hope by reading my posts and recipes you are inspired to be a more conscious and healthy human! Happy Thanksgiving!
Who doesn't love hummus? And who doesn't love pumpkin? Combine the two together and we have a masterpiece! This simple hummus recipe will surely be a hit at your next holiday gathering!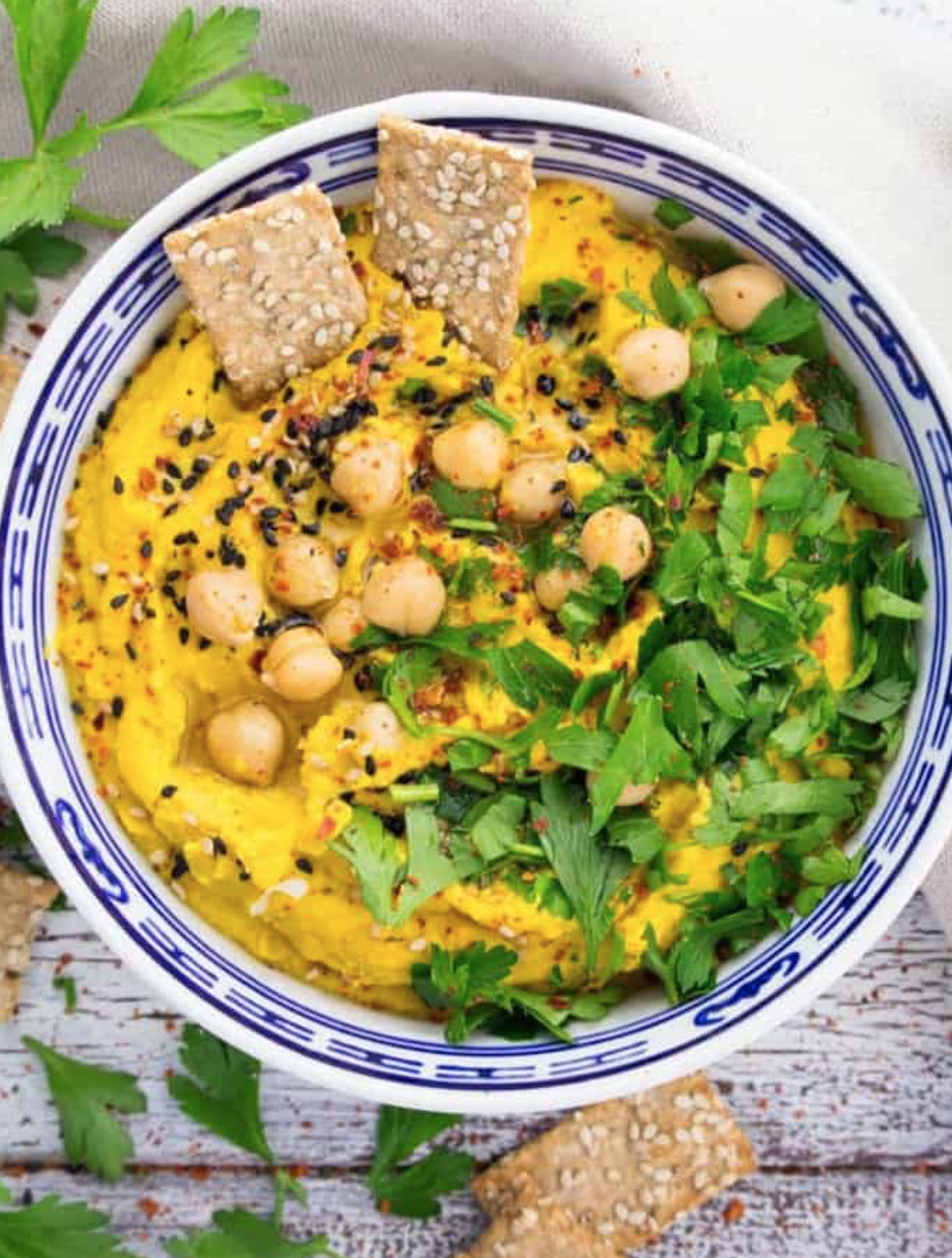 Nothing says the holidays like cranberry sauce! But before opting for some canned stuff, try making it fresh! This recipe is super simple and is the perfect addition to all the other festive dishes.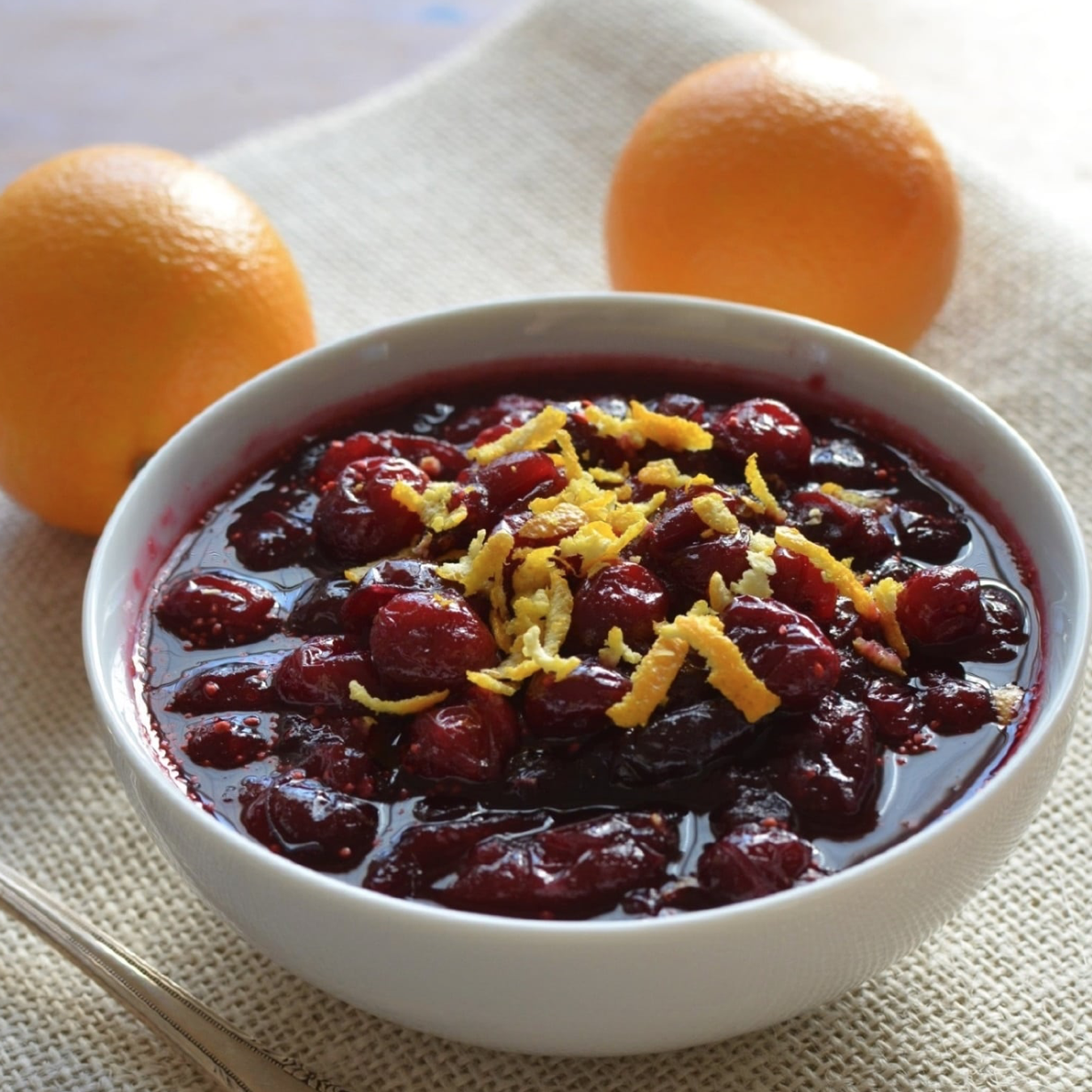 This recipe is absolutely so simple but presents itself very impressively. If serving a large quantity of guests, try quartering the squash instead of the recipes normal halves.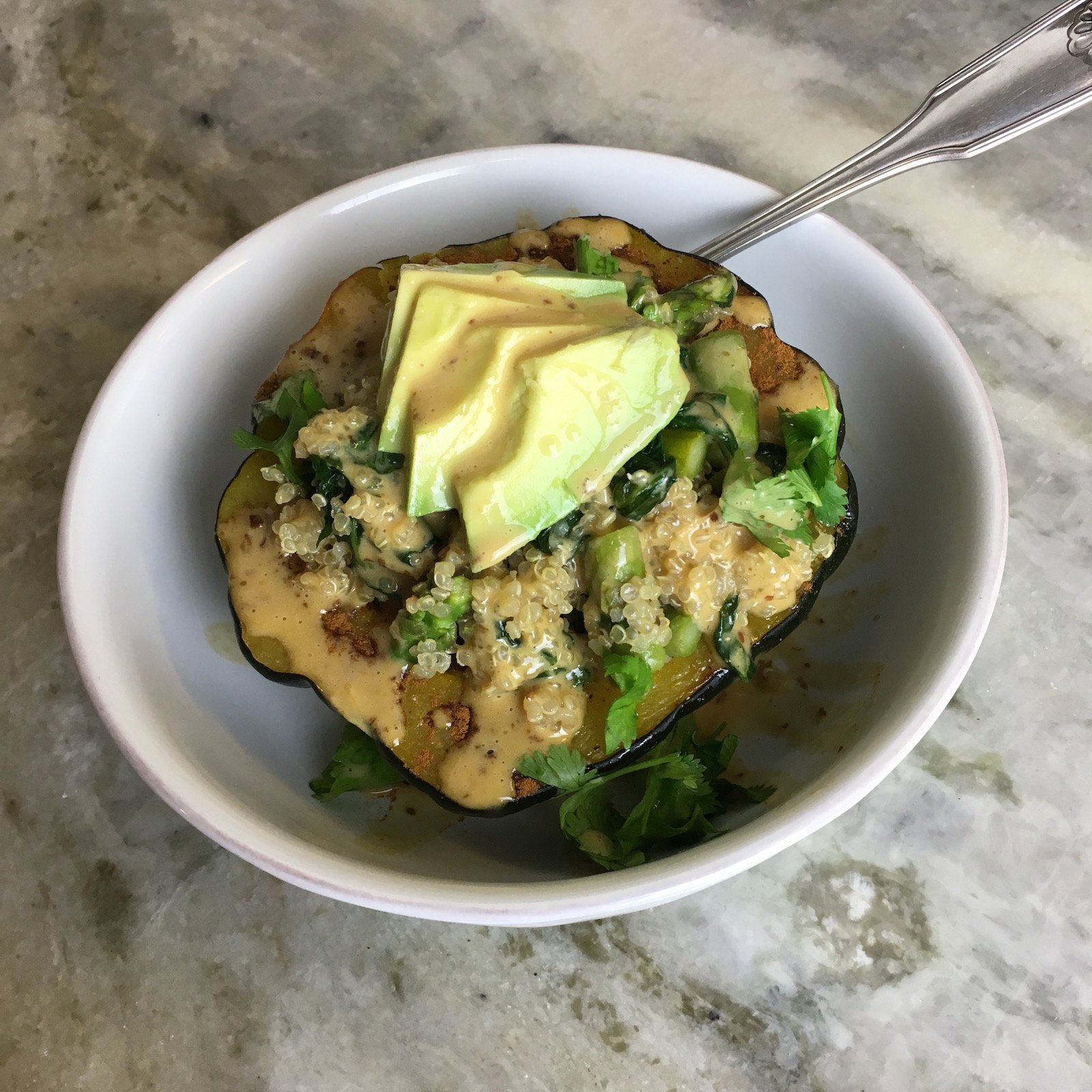 What says Thanksgiving more than stuffing? Not much! This recipe however is gluten-free AND vegan so you don't have to feel as bad about going back for seconds (or thirds)!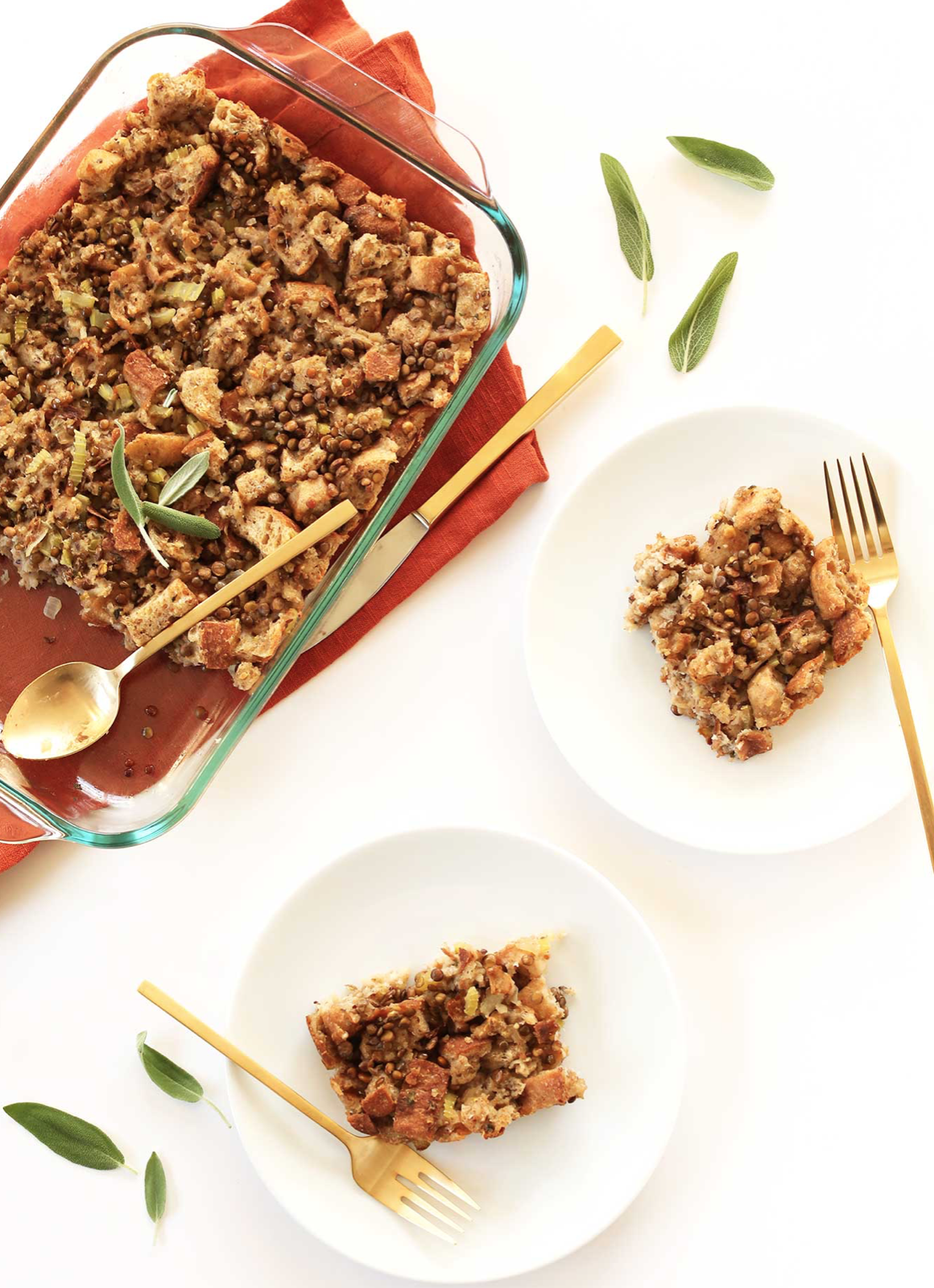 Here's another super common Thanksgiving dish. I love this recipe because the ingredients are so simple and can easily be found in most people's cabinets.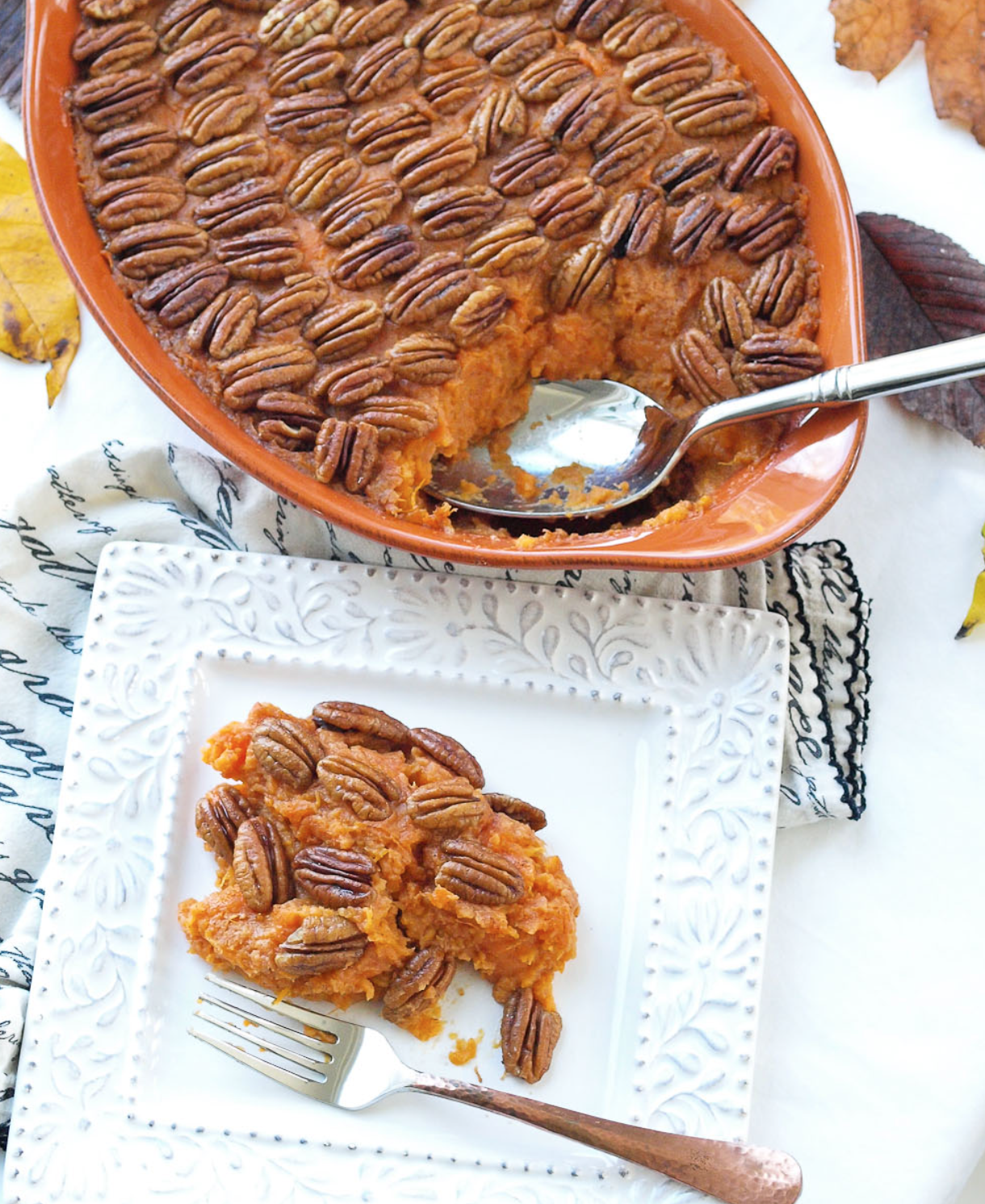 Making any type of roasted veggie dish for the holidays is always a good idea. I find these type of recipes really great when cooking for large groups. They're easy and require little preparation other than chopping up the vegetables. Another good root veggie combination is parsnips, beets, and sweet potatoes.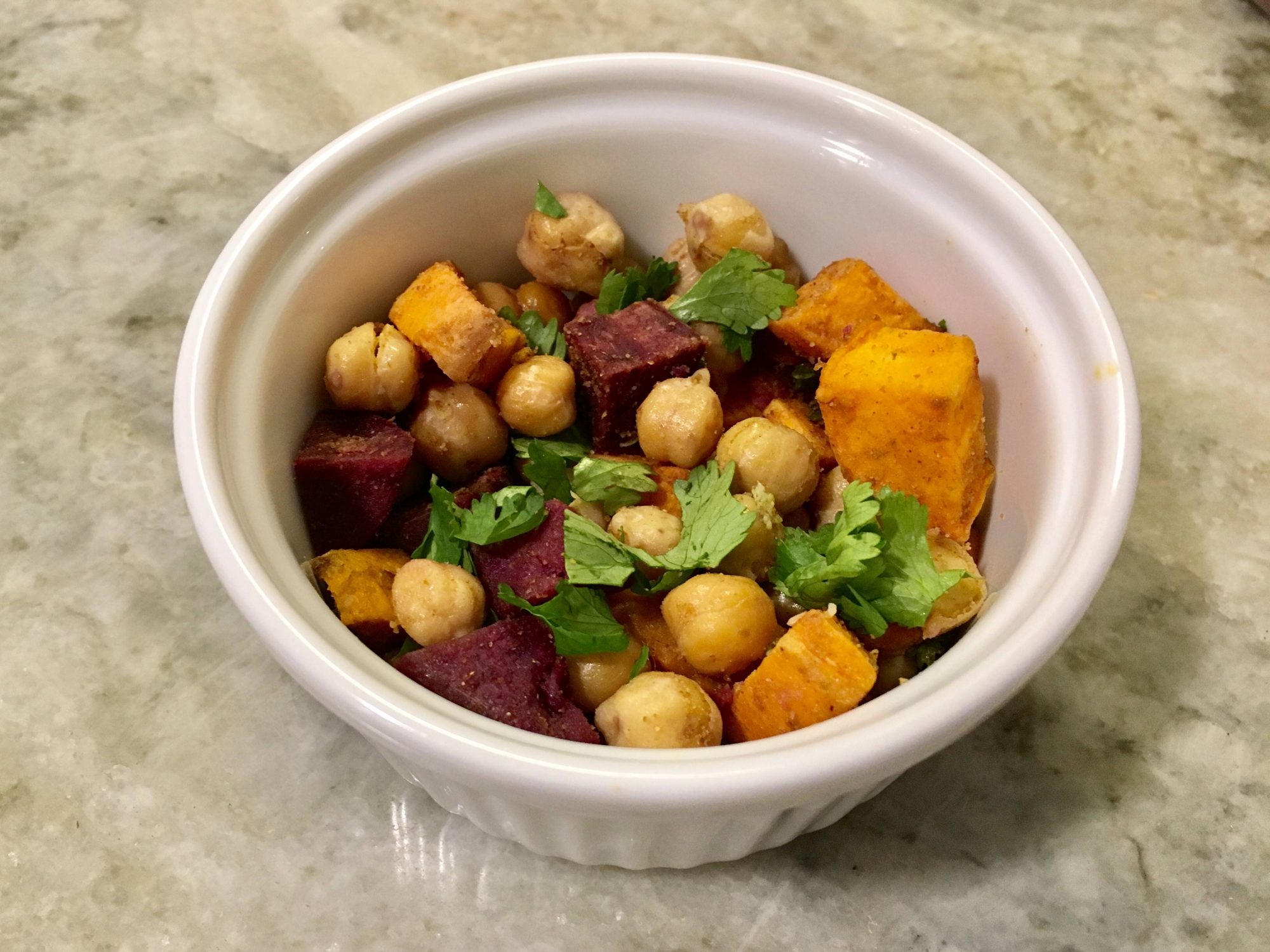 Mashed potatoes. Need I say anything more?!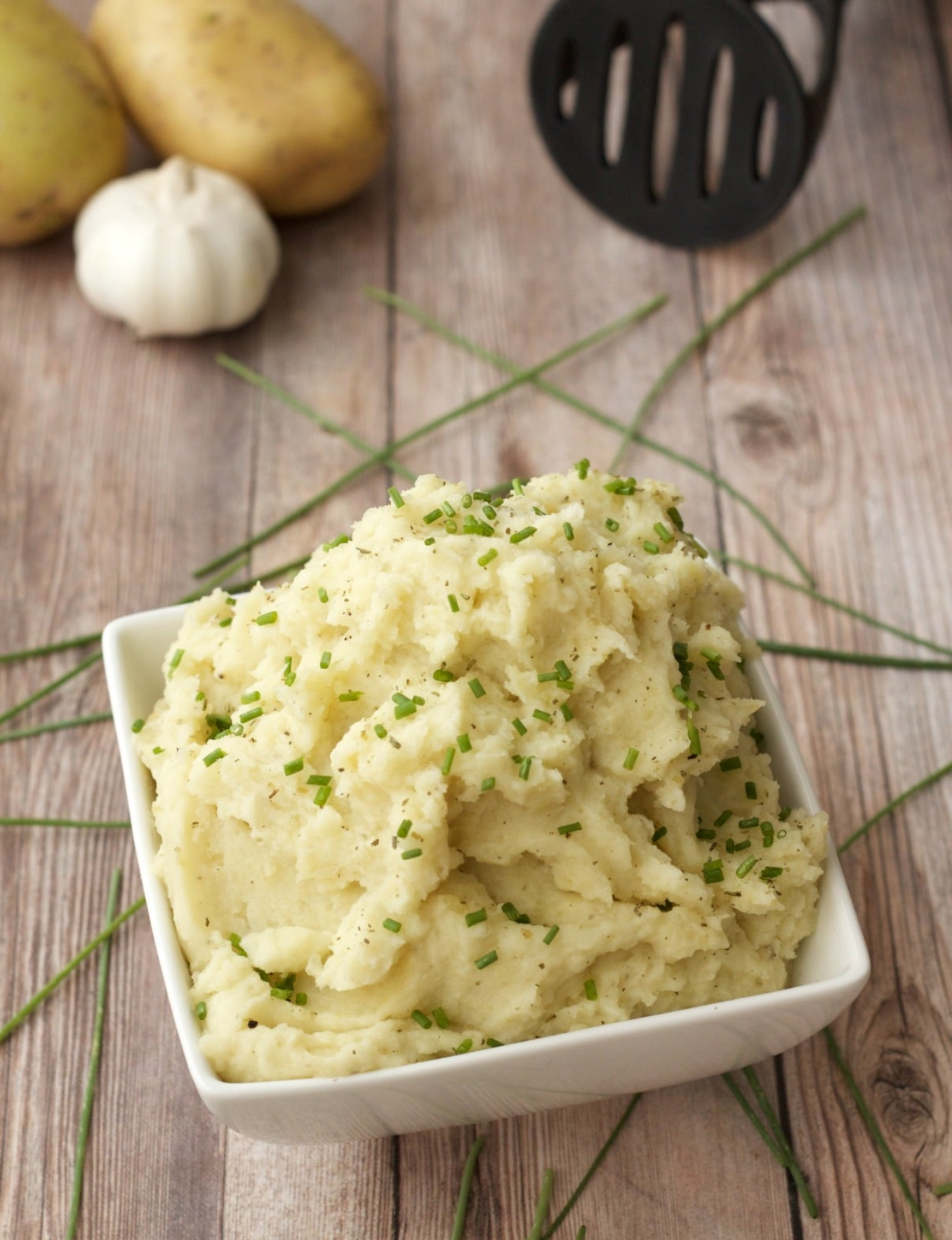 Brussel sprouts often get a bad rap but that's because their not cooked the right way AND don't have a yummy sauce. I make these all year long but think they'd be a perfect addition to any Thanksgiving menu.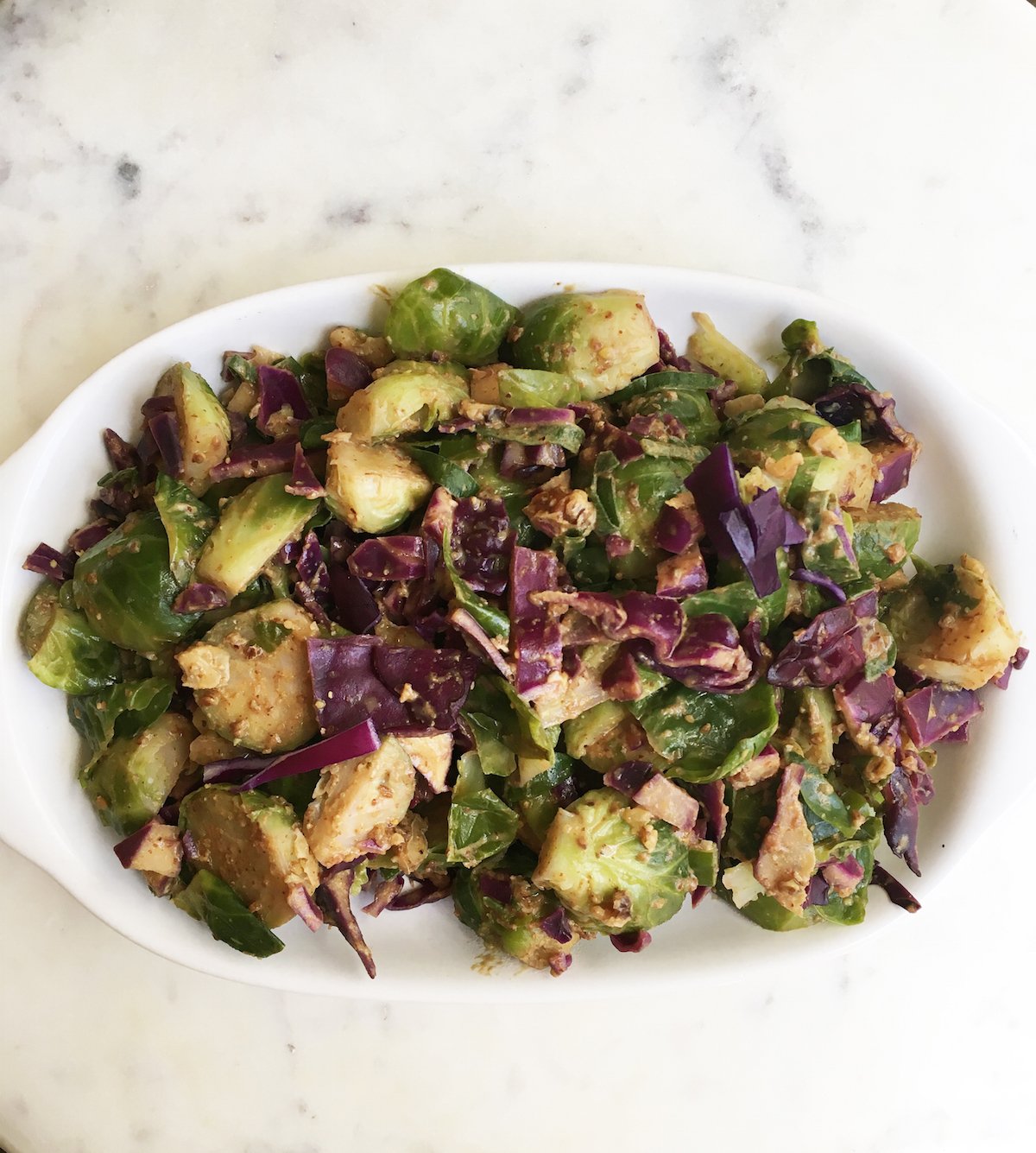 I can't tell you how much I adore this crumb cake. I've made it with pumpkin puree as well as sweet potato; both are delicious! It's perfect as dessert with some vegan ice cream or served with coffee/tea. Whatever way it's eaten, I strongly suggest making it!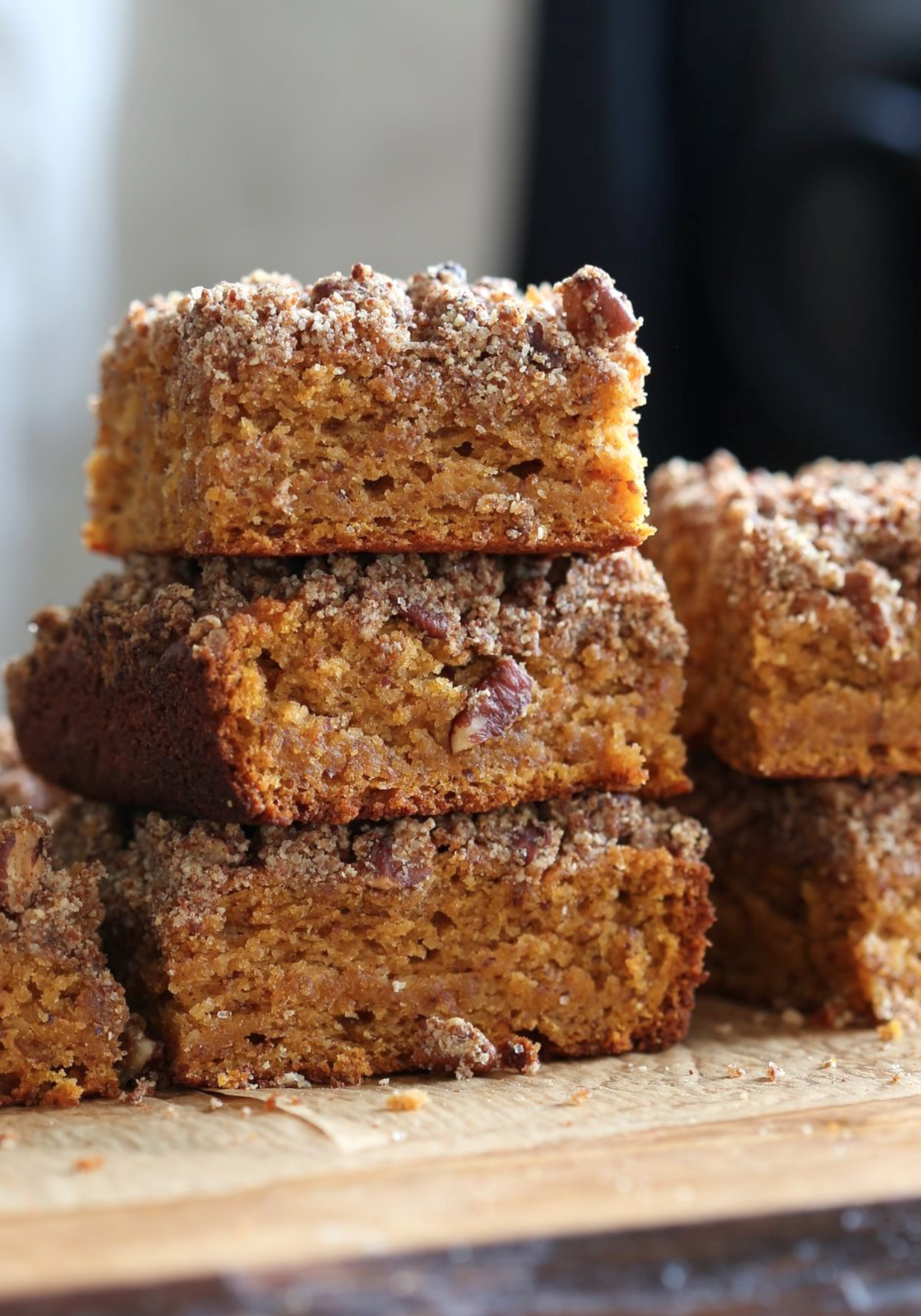 Did I get your attention with the 'no bake'? These tartlets are gluten-free and vegan! Top with a little coconut whipped cream, sprinkle of cinnamon, and you have yourself an impressive treat that everyone will love!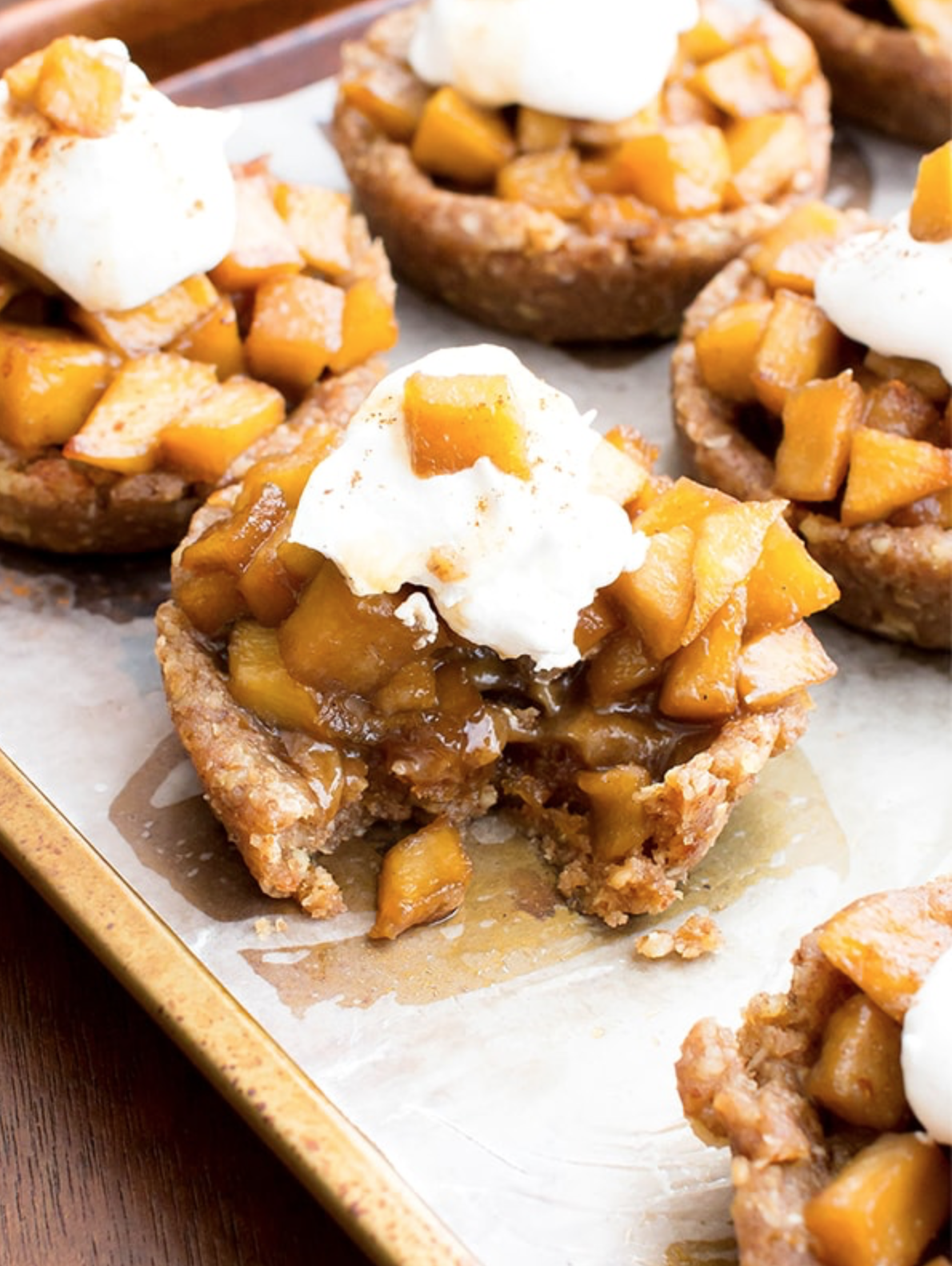 print