Cooked Brussel Sprout Slaw
Brussel sprouts have gotten a bad rap for a long time. However, times have changed and they are making a comeback! You can now find them on fancy restaurant menus all over the place. Whether they're baked, sauteed, or steamed, there seems to always be a new way to enjoy them. But they're not just some fad veggie. They have some serious benefits!
Brussel sprouts are a cruciferous vegetable which are related to cauliflower, broccoli, collards, and cabbage. Below are some of the vitamins and minerals they are chocked full with.
Nutrients:
fiber
protein
vitamin K
folate
manganese
potassium
vitamin B6
vitamin C
vitamin A
iron
All of these nutrients make them great for building bones, boosting immune system, and fighting inflammation. They can also help digestive health, protect eyes and skin, support nerve function, and improve brain health. Brussel sprouts are full of antioxidants which help fight off any type of disease.
This recipe is perfect served as a side for lunch or dinner.
Cooked Brussel Sprout Slaw
Ingredients:
3 cups brussel sprouts, chopped
3/4 cup purple cabbage, chopped
2 scallion stalks, chopped
1/3 cup walnuts, chopped
2 tsp ground flaxseed (optional)
Directions:
Cook brussel sprouts in desired manner. I chopped and then steamed mine, but I'm sure sauteing would be delicious as well!
Once cooked, drizzle dressing on top and combine well.
Serve! Can be enjoyed hot or cold.
Almond Turmeric Dressing
Ingredients:
1 tbsp almond butter, plain
3 tbsp water
1/4 tsp turmeric
1/2 tsp ginger
1 tsp lemon juice
1 tsp maple syrup
Salt and pepper to taste
Directions:
Combine all ingredients in a small bowl.
Whisk together. Taste test to add salt and pepper.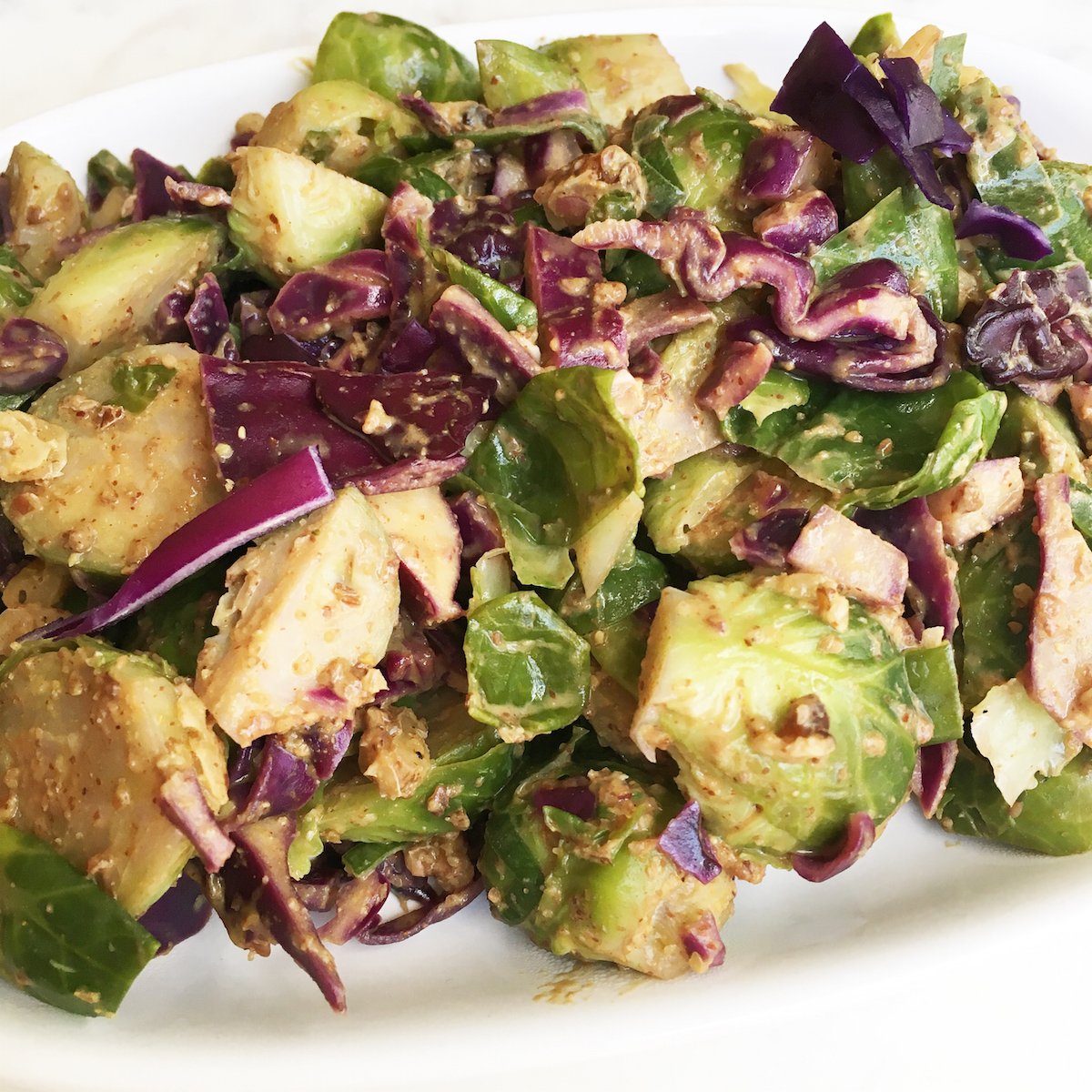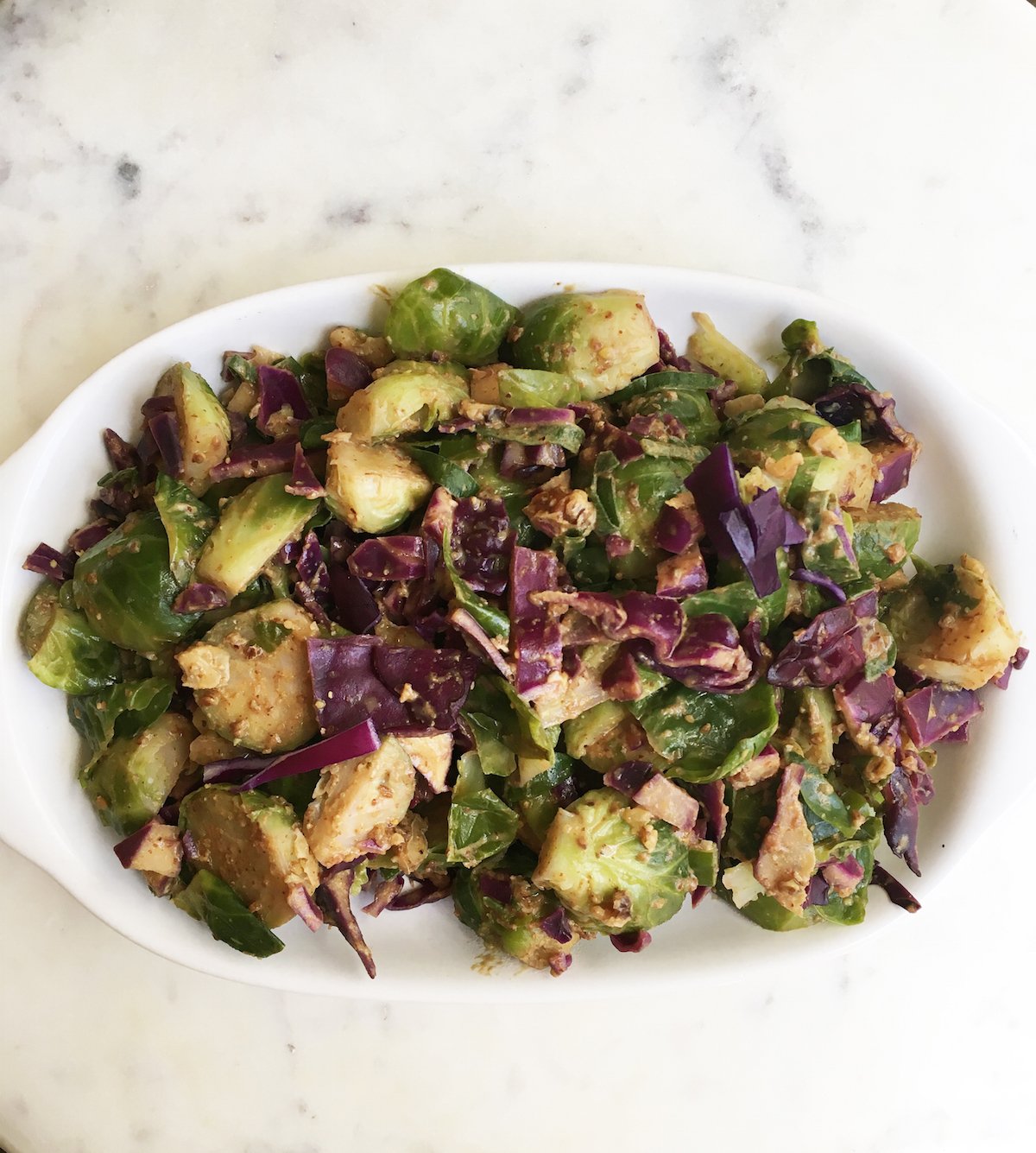 print