Stuffed Acorn Squash Bowl
During the cold weather months I crave hot meals! This dish fits the bill. Delicious, nourishing, and oh so yummy!
Acorn squash are one of many types of winter squashes and should be easy to find in your grocery store this time of year. They are high in antioxidants, help boost the immune system, decrease inflammation, and reduce high blood pressure. They're rich in potassium, vitamin C, manganese, and are a perfect addition to your winter meals!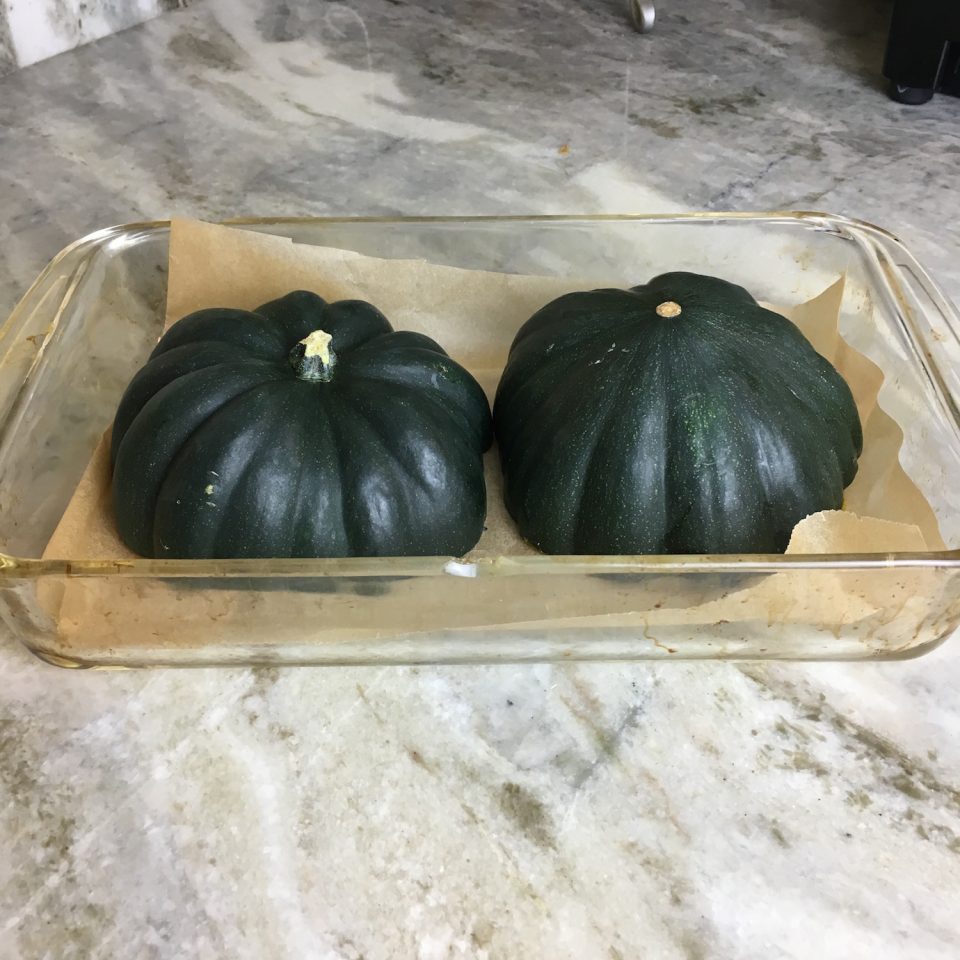 Stuffed Acorn Squash Bowl
Servings: 2
Ingredients:
1 acorn squash
1 cup quinoa
1 bunch asparagus
1 large handful spinach, stems taken off and chopped
1 tsp coconut oil
1 avocado
handful of cilantro
2 cups vegetable broth or 2 cups filtered water for quinoa.
dressing of choice (I used my homemade Goddess dressing)
Directions:
Preheat oven to 375 degrees.
Cut acorn squash in half and scoop out seeds.
Line a baking dish with parchment paper and place squash cut side down.
Place in oven and bake for 40 minutes or until fork can go through skin easily.
Cook quinoa according to bag instructions. I use a rice cooker which makes it so simple. I also cooked my quinoa with organic vegetable broth which isn't necessary but does add an extra flavor element and more vitamins and minerals.
While squash and quinoa are cooking, heat a pan with coconut oil on medium heat.
Chop asparagus into 1 inch pieces.
Place in pan and add a splash of water. Cover and cook until desired texture.
When asparagus is close to or is finished, add chopped spinach and saute until wilted. Take off heat and set aside.
When quinoa is finished, stir in asparagus and spinach mixture. Combine well.
Take squash out of oven and place in 2 bowls. Sprinkle each half with salt and a bit of ground cinnamon then top with quinoa veggie mixture, cilantro, and avocado. Drizzle on dressing.
Serve immediately and enjoy!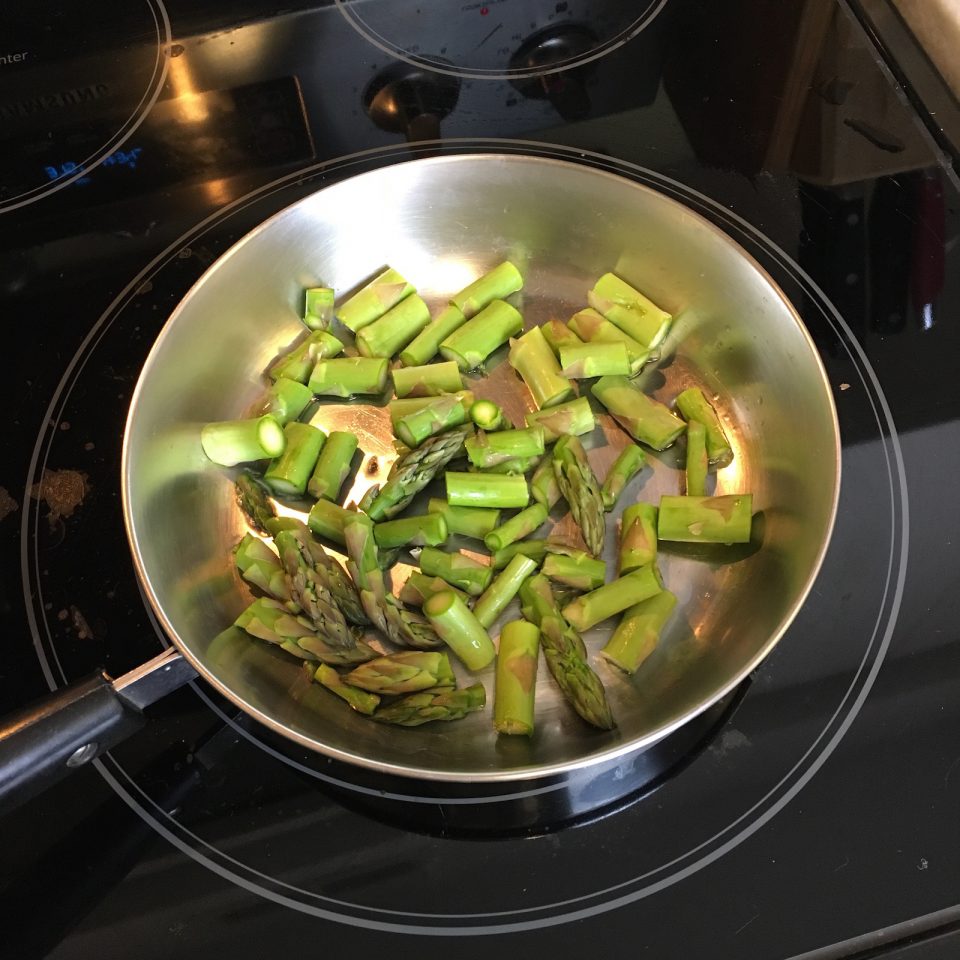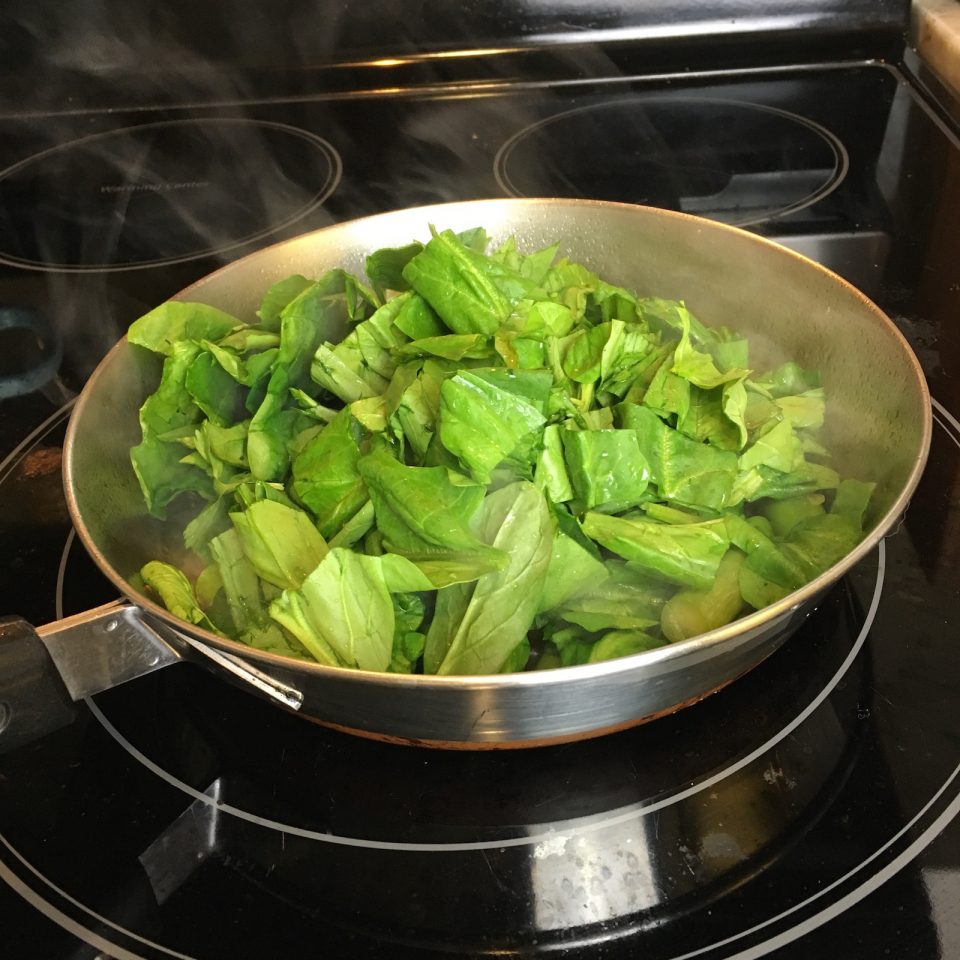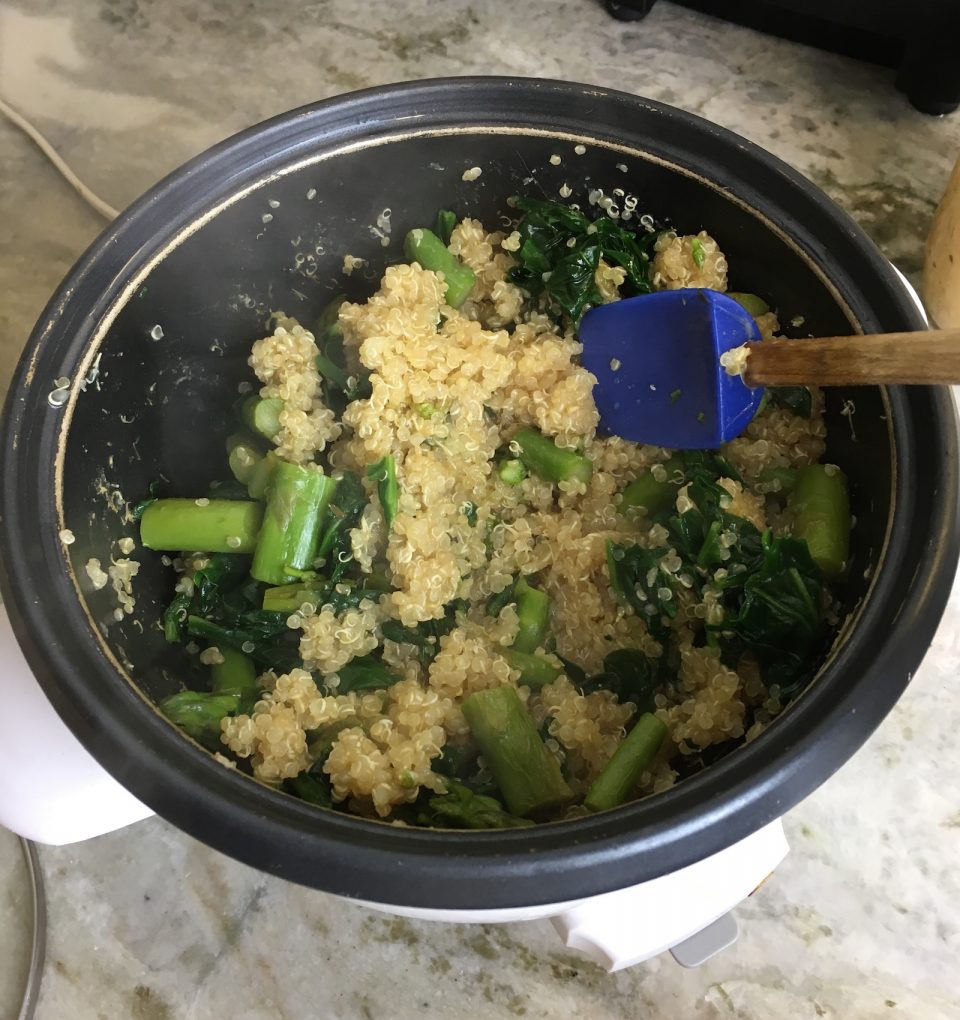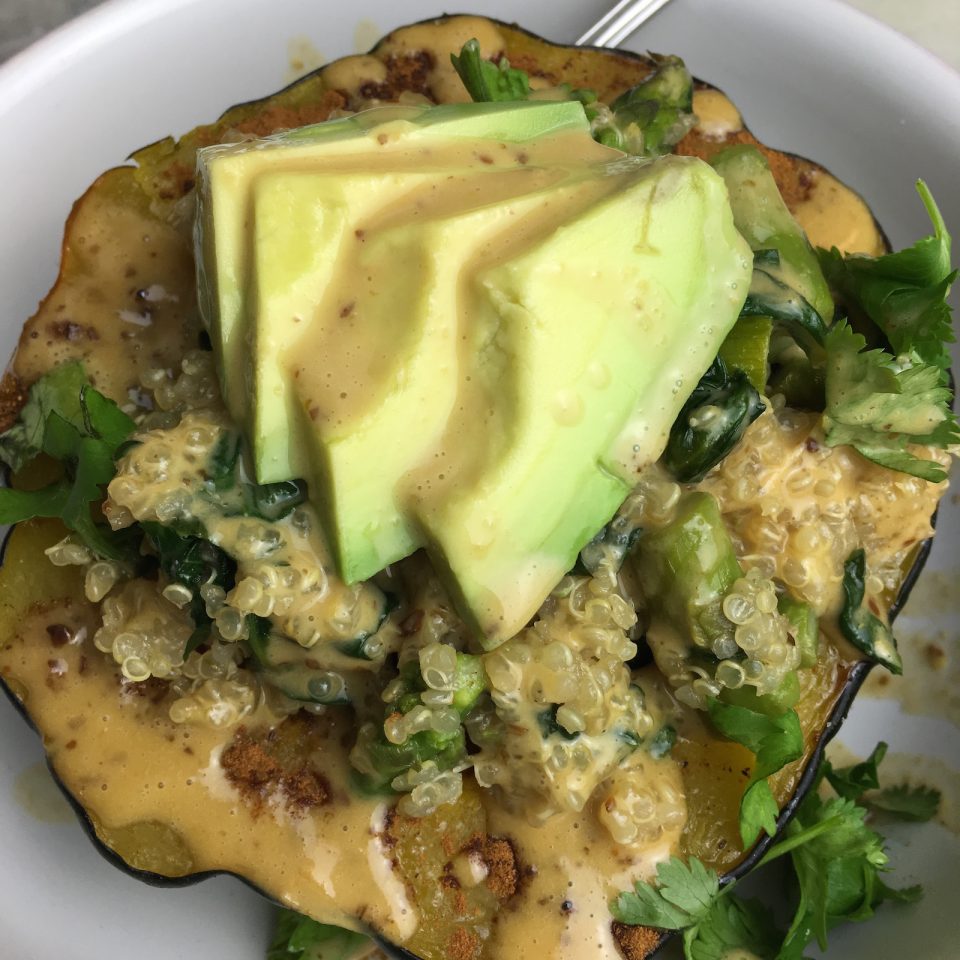 print