Clearly pumpkin is a recurring theme these days (hence my last post with pumpkin pie). I've just been obsessed with incorporating it somehow each week. This particular pumpkin recipe is creamy and perfect for those on the go. It doesn't require roasting an actual pumpkin (however if you have time to, do it!) but rather uses pumpkin puree from a can. Try pairing it with your favorite greens and voila! A super fall and festive dinner for all you pumpkin lovers out there!
Ingredients:
2.5 cups your favorite gluten-free pasta (I used organic brown rice)
1/2 cup pumpkin puree
1/4 cup cashews, soaked
1/3 cup filtered water
2 tbsp nutritional yeast
2-3 small garlic cloves or 1/2 tsp garlic powder
1/4 tsp salt
pepper to taste
Directions:
In a small bowl add cashews and cover with boiling water. Let sit for 5 minutes.
Cook your pasta according to its directions.
While the pasta is cooking, combine pumpkin puree, nutritional yeast, water, cashews (drained), garlic and salt in blender. Blend well. Taste to see if you want to add more nutritional yeast, salt, or pepper.
When pasta is finished, drain and top with pumpkin sauce. Option to garnish with cilantro or basil.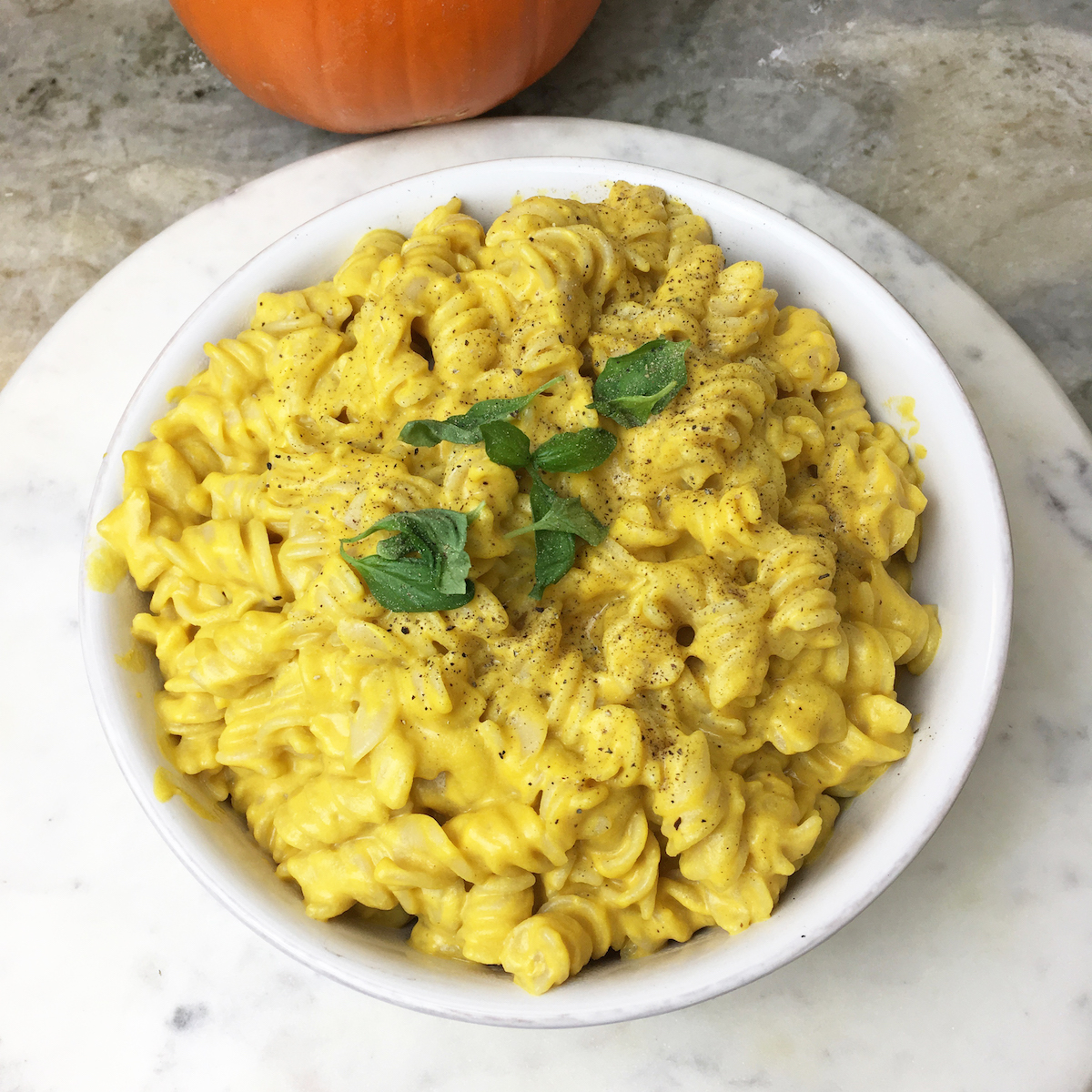 print