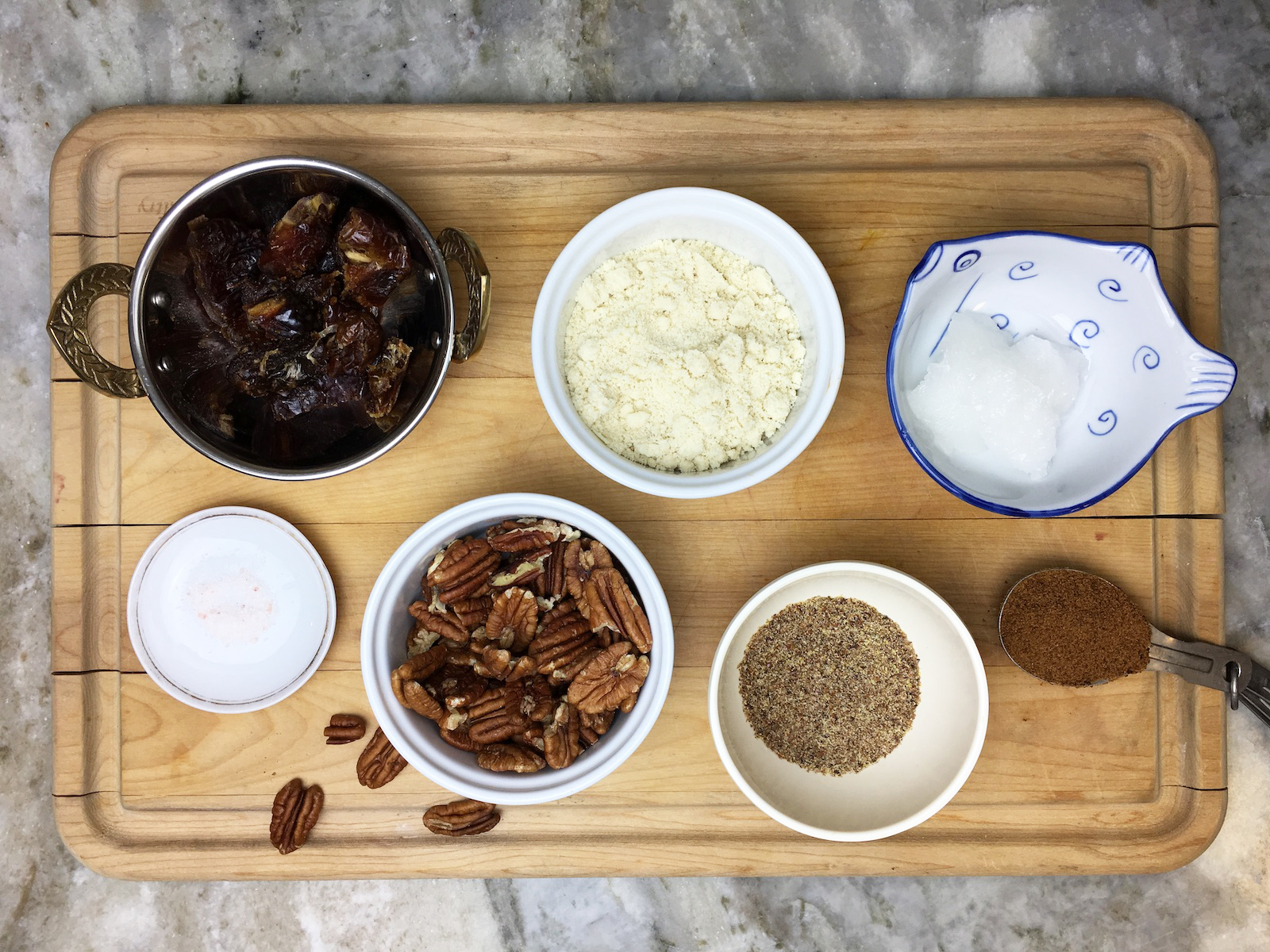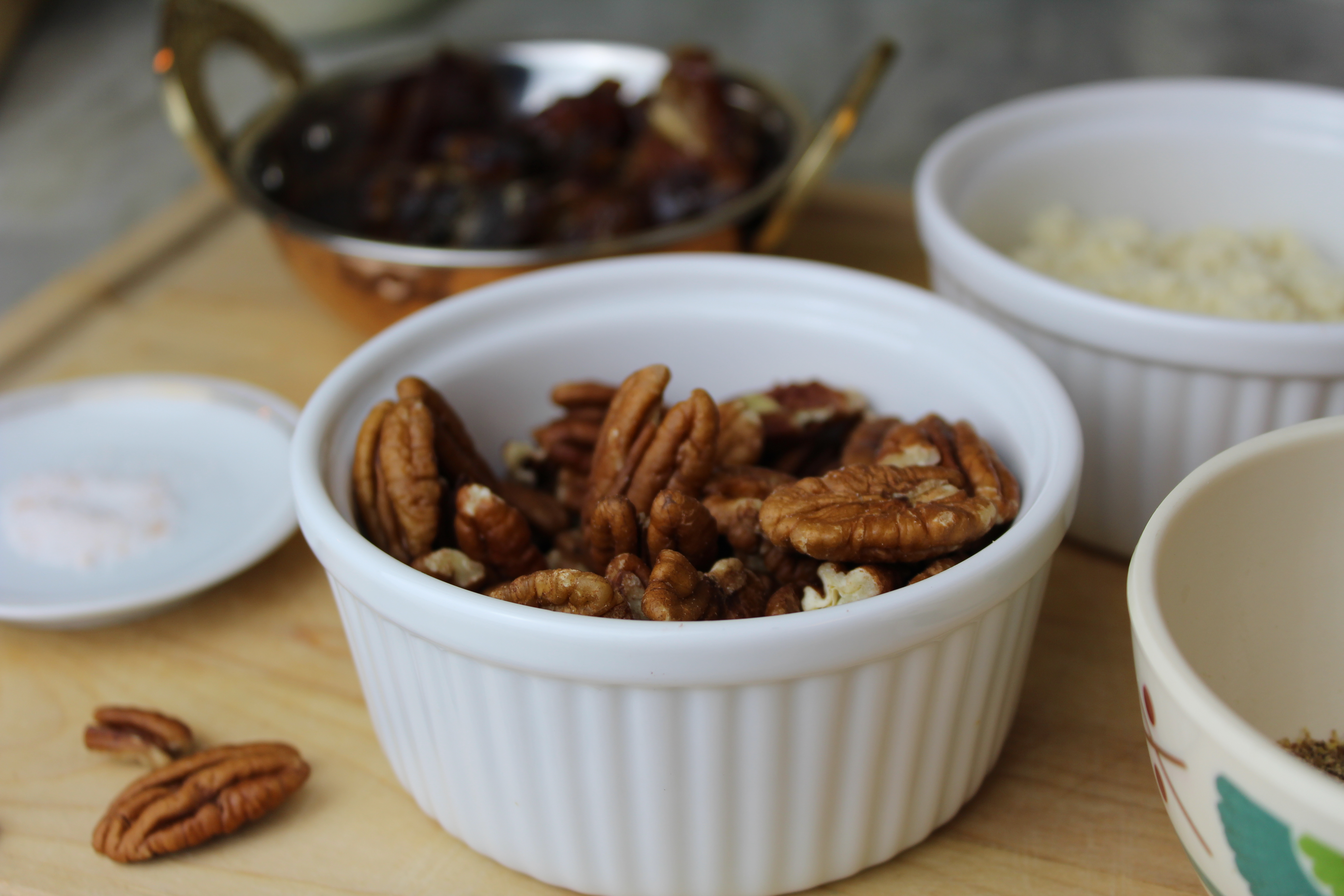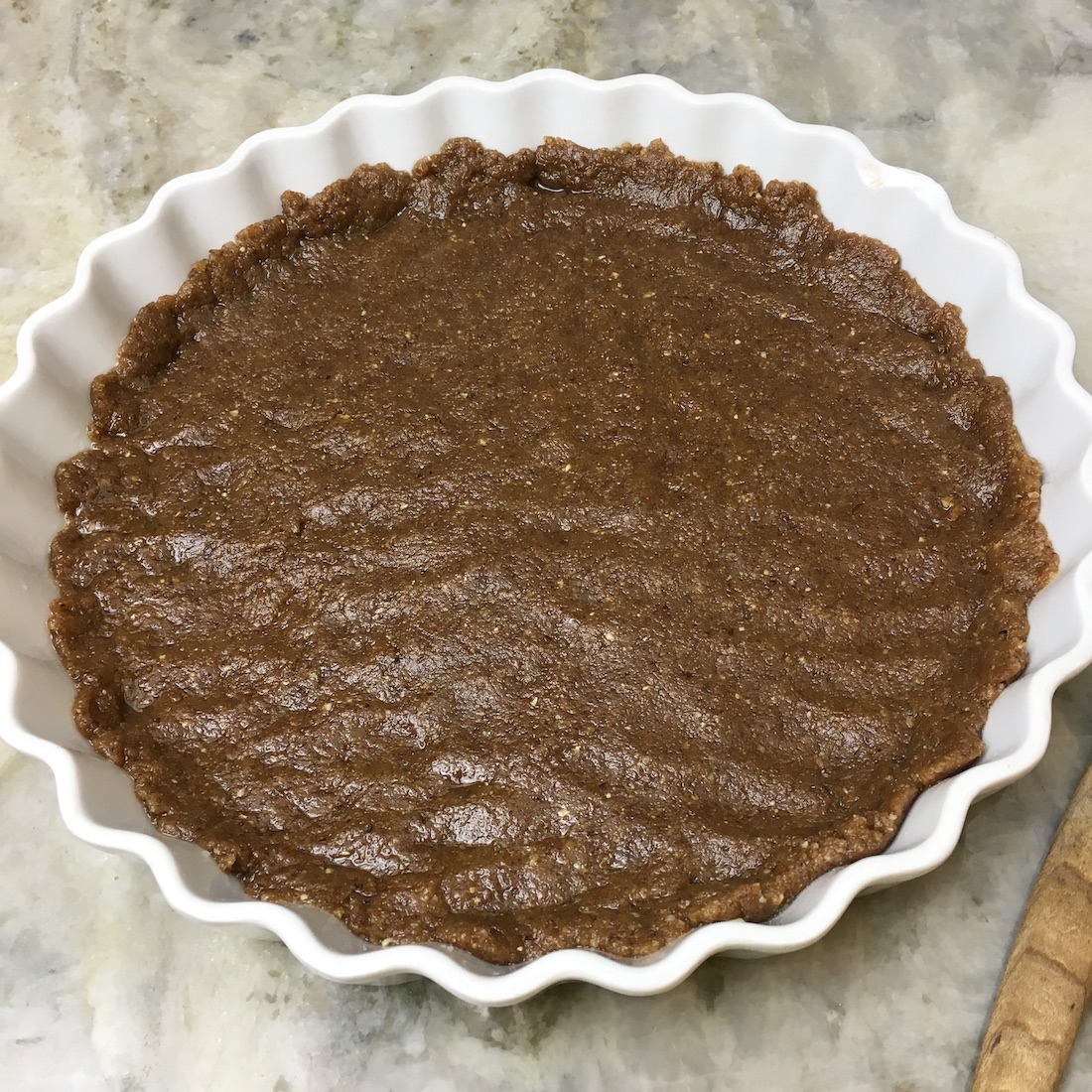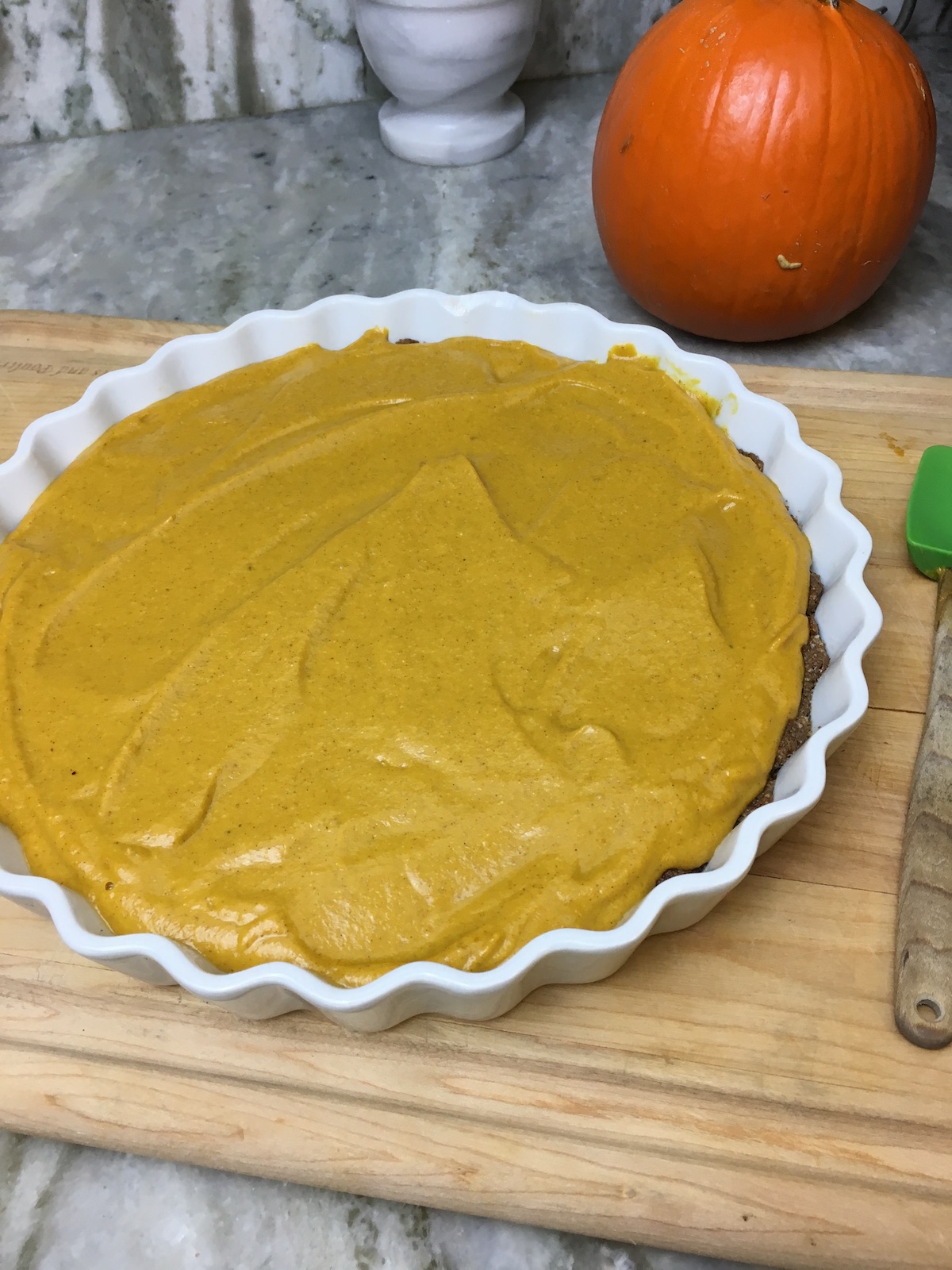 Vegan Gluten-free Pecan Crust Pumpkin Pie
Crust:
1 cup pecans
1/2 cup almond flour
1/2 cup medjool dates, pitted and chopped
1 tbsp coconut sugar
2 tbsp ground flax seeds
3 tbsp water
1 tbsp coconut oil
1/4 tsp salt
Filling:
1 can (15 oz) pumpkin purée or about 1 3/4 cups fresh pumpkin puree
1/2 cup raw cashews
1/4 cup coconut milk (thick top part)
1/3 cup maple syrup
2 tbsp coconut sugar
1 tbsp arrowroot powder (or tapioca starch)
2 tsp pumpkin pie spice
1/2 tsp vanilla extract
1/4 tsp salt
Directions:
Preheat oven to 350.
Place cashews in a small bowl and cover with hot water. Set aside.
In a high powdered blender or food processor add pecans and pulse. Add in the rest of crust ingredients and blend until well combined. Transfer to a pie dish (lightly greased with coconut oil) and press out dough evenly.
Bake in oven for 10 mins.
Drain cashews after 5 minutes and combine with other filling ingredients in blender. Blend well. Once crust has finished baking, evenly smooth out filling on top of crust.
Place pie back in oven and bake for 45 minutes.
Remove from oven and let cool on counter. Place in fridge until ready to serve. Can be served warm or cold.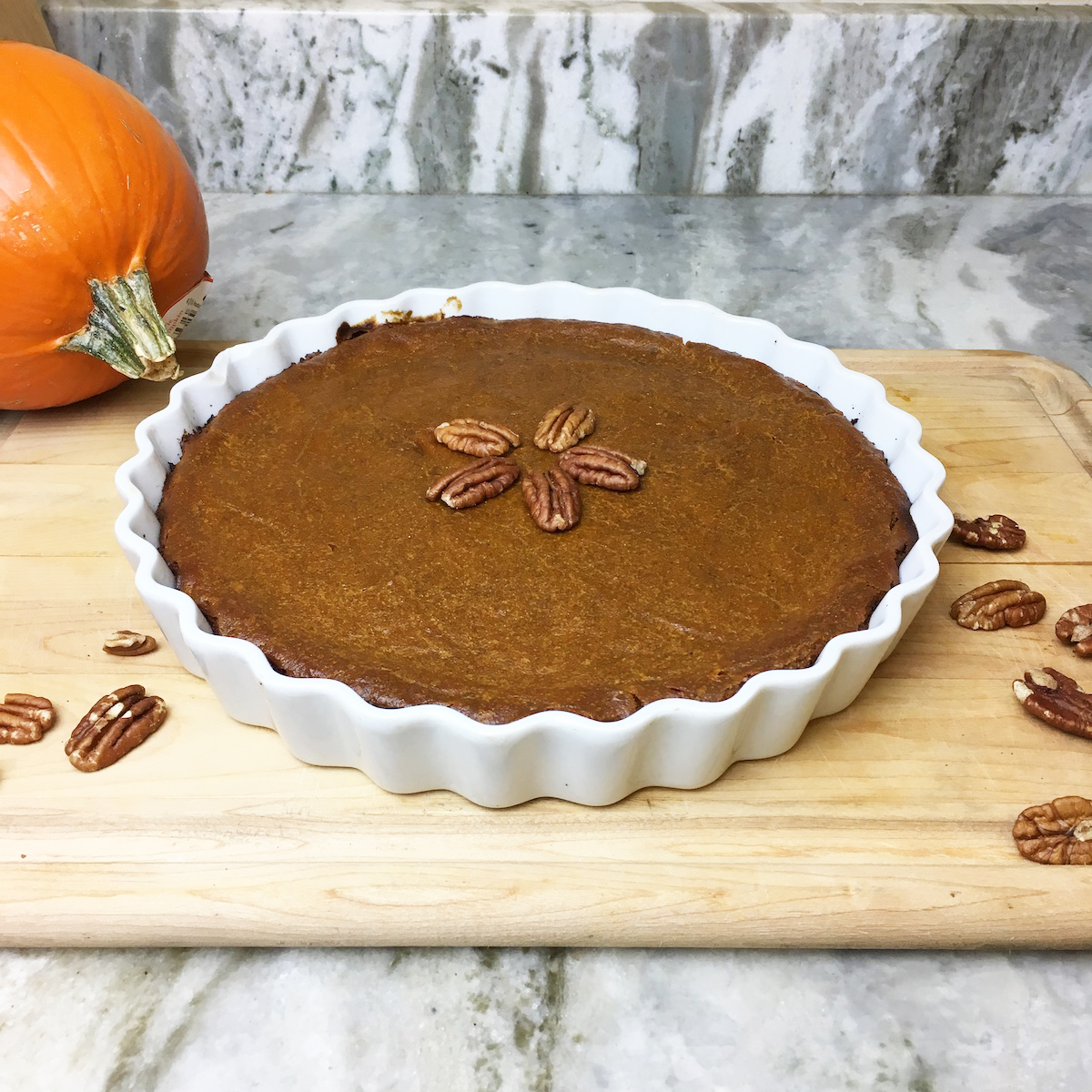 print