I love granola but sadly many store bought granolas can have a lot of refined sugar and bad hydrogenated oils. By making your own, you ensure all the ingredients are truly healthy and nutritious.
This quick and easy granola is perfect for breakfast to eat alone, with some almond milk, or sprinkled over some coconut or almond yogurt (Kite Hill is my favorite). It is full of fiber and will keep you feeling full for hours. I find myself snacking on it at all times of the day because it's just so delicious!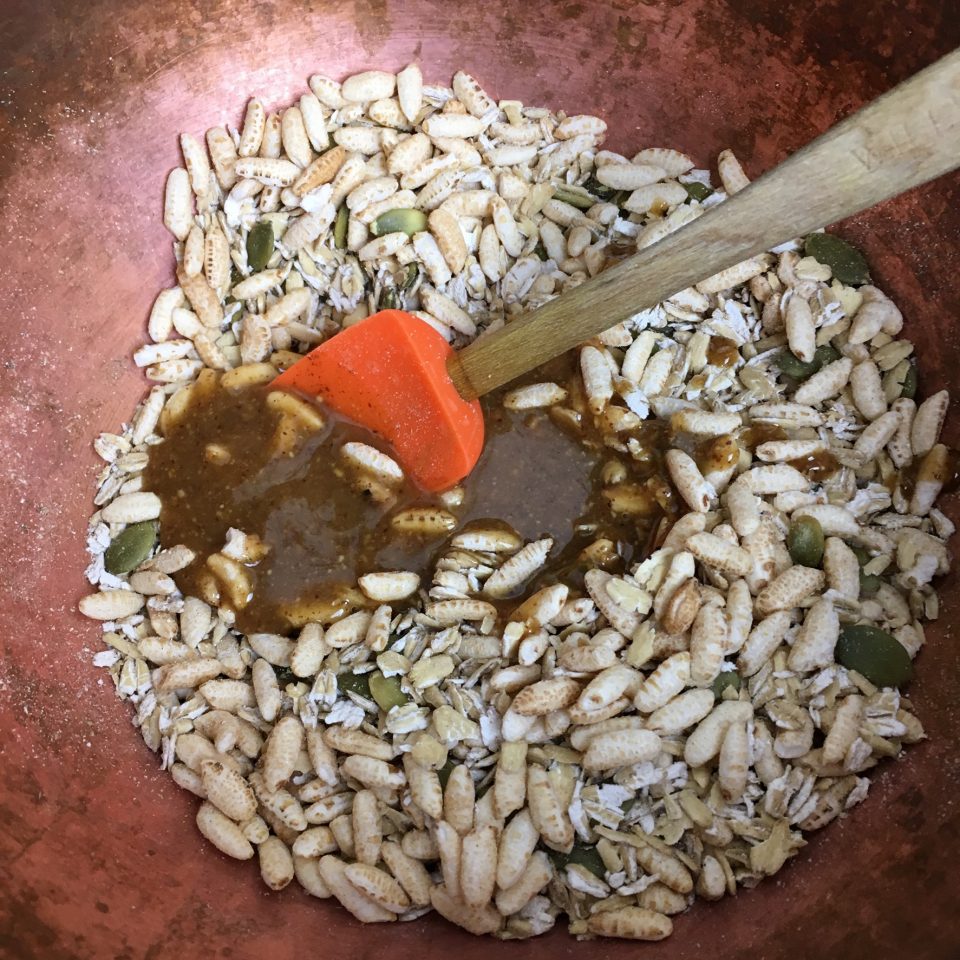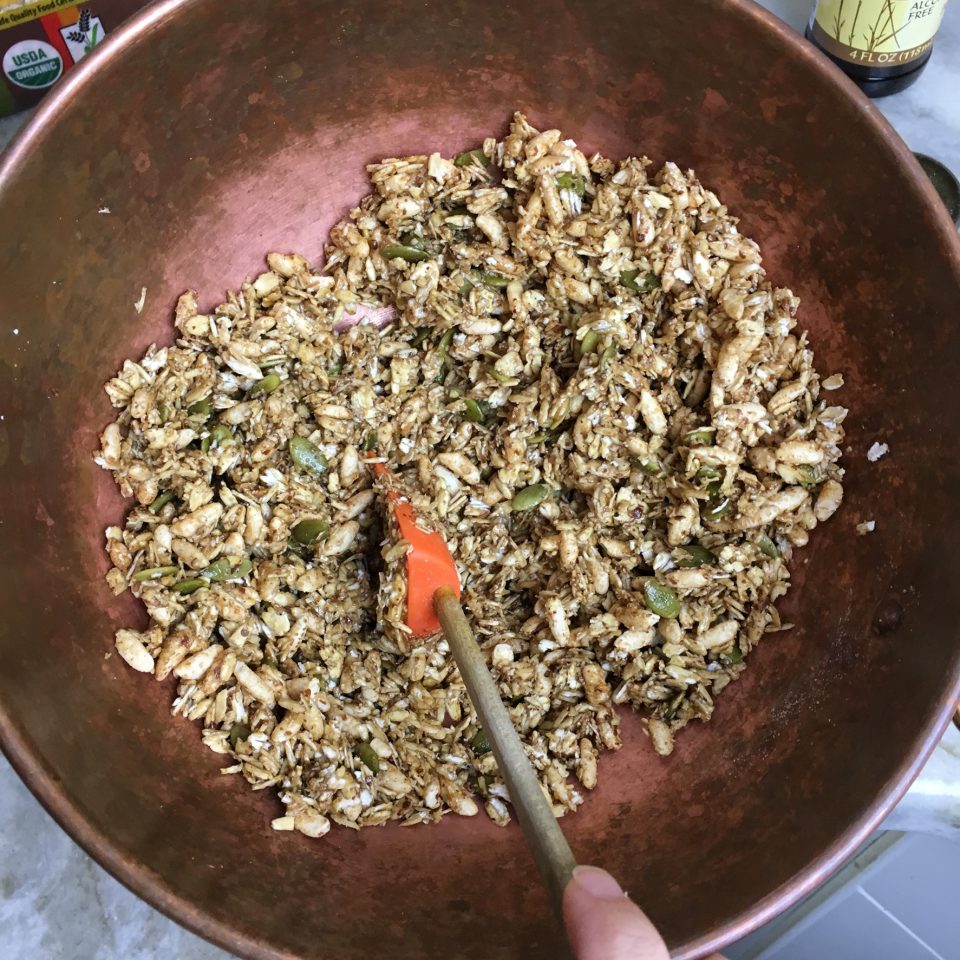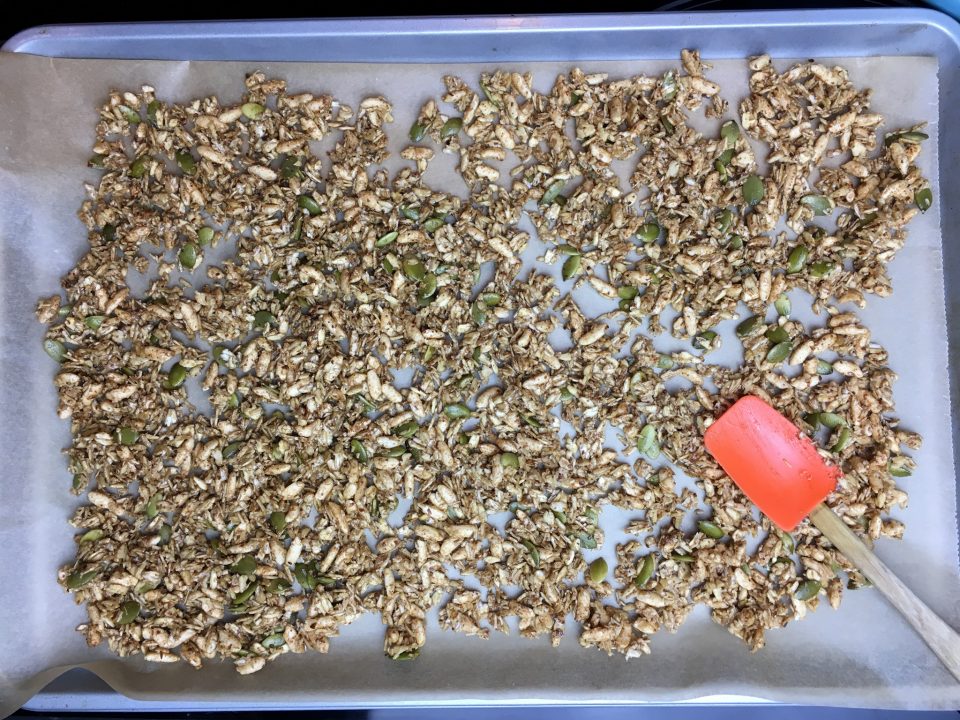 Cinnamon Vanilla Granola
Servings: 3-4 servings (12 ounces)
Ingredients:
1 cup rolled oats (I used Gluten-free Sprouted Rolled Oats by True Sprouted Flour)
1/2 cup brown rice crisps
2  tbsp pumpkin seeds (no shell)
1 tbsp coconut oil
1 tbsp almond or cashew butter
1 tbsp maple syrup
1/2 tsp vanilla extract
1/2 cinnamon, ground
2 tsp ground flaxseeds
sprinkle of salt
Directions:
Preheat oven to 325 degrees.
Mix wet ingredients together in small bowl. You will probably need to warm up the coconut oil to make liquid. Make sure everything is blended together well.
Place dry ingredients in large bowl and mix. Pour liquid mixture on top and stir well.
Line a baking pan with parchment paper. Spread the mixture out evenly in a thin layer.
Cook for 20 minutes, stirring halfway through.
Remove from oven and let cool.
Store in the fridge for 2-3 weeks. If you are going to eat within a few days it can be left out.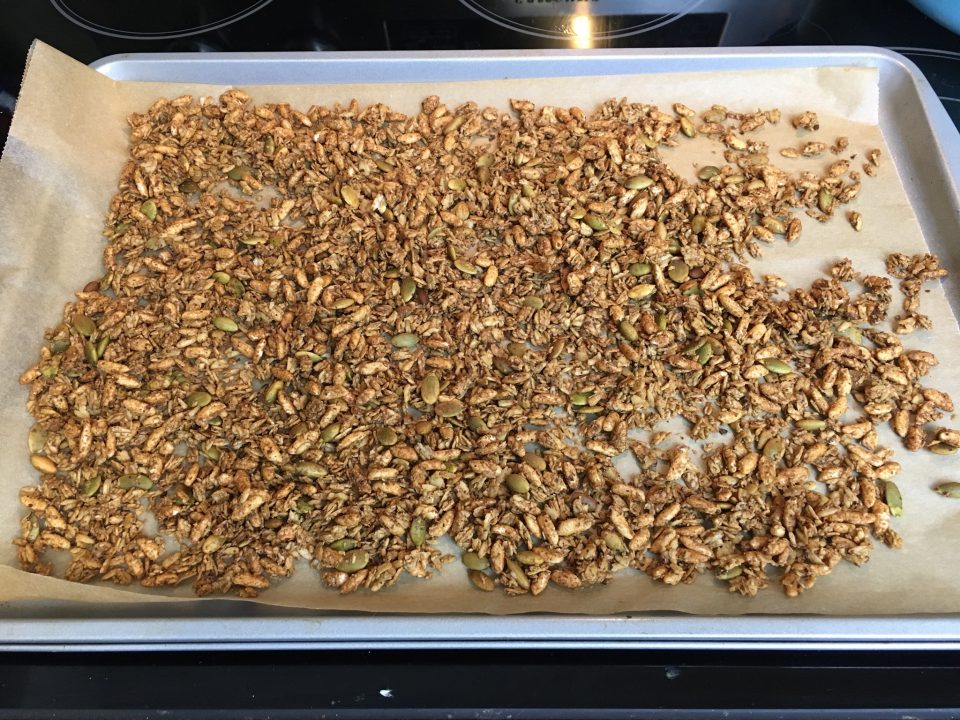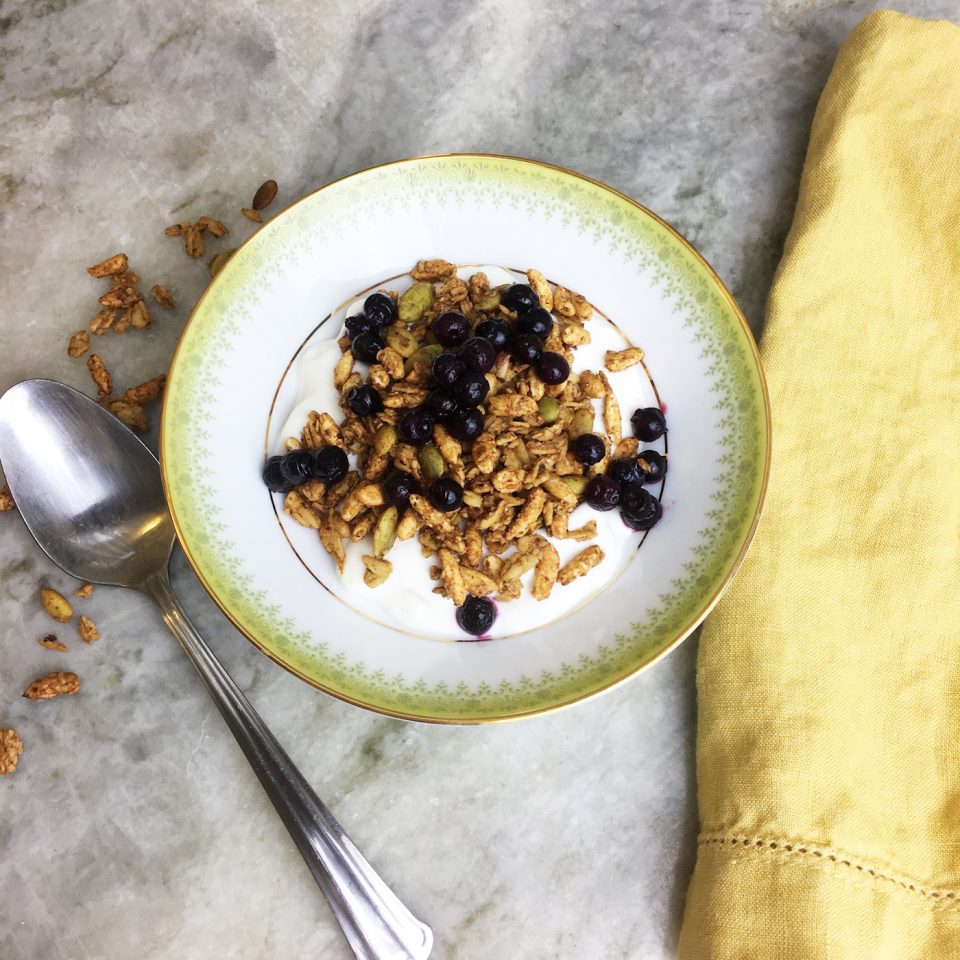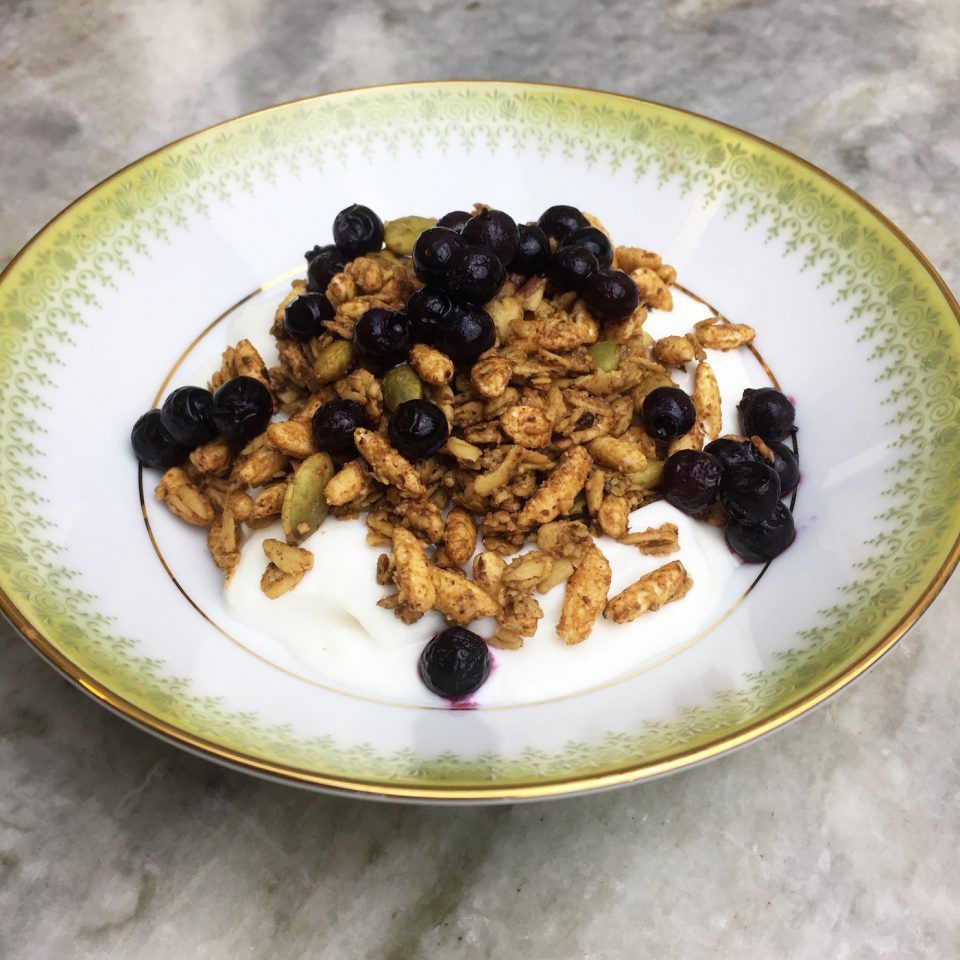 print