What is Jackfruit? Plus, my favorite recipe BBQ Jackfruit
The first time I ever tried jackfruit was at a veggie restaurant in downtown Miami. The hubby and I were seated in a lush outdoor patio over looking the street, the perfect spot to people watch (Miami has some of the best people watching). It was a bbq sandwich, similar to this one, and it was scrumptious! That was over 3 years ago! I didn't have jackfruit again until just a few short months ago. This wasn't because I didn't want to, but because I didn't know how in heck to cook it. Well, peps, I have figured it out! The key is the slow simmer. Duh! Of course it is! Why didn't I think of that before?! Slow simmering anything enhances flavor and creates a wonderfully tender consistency. BBQ jackfruit is now a common occurrence in my home and I hope you'll make it one in yours as well.
So have you ever heard of jackfruit? Perhaps this post is the first time. The fruit of who?! If you're a resident of southeast America it's unlikely you've seen a fresh one at the grocery (it does happen sometimes!). This ginormous fruit is native to India and can grow to be 120lbs! However, the average weight is typically more around 25 pounds. Jackfruit, AKA jack tree, is in the same family as the fig, mulberry, and breadfruit family. The craziest thing about jackfruit is that when pulled apart it has the texture and look of pulled pork. Slow cooked with your favorite sauce or spices and you have a rich, flavorful meat alternative.
Below are some of the health benefits associated with eating this super unique fruit.
Jackfruit Benefits:
High in Vitamin C which boosts immunity
Good source of magnesium and potassium
High fiber food so in turn improves digestion
Great source of iron and calcium
Loaded with antioxidants which protect against free radicals and DNA repair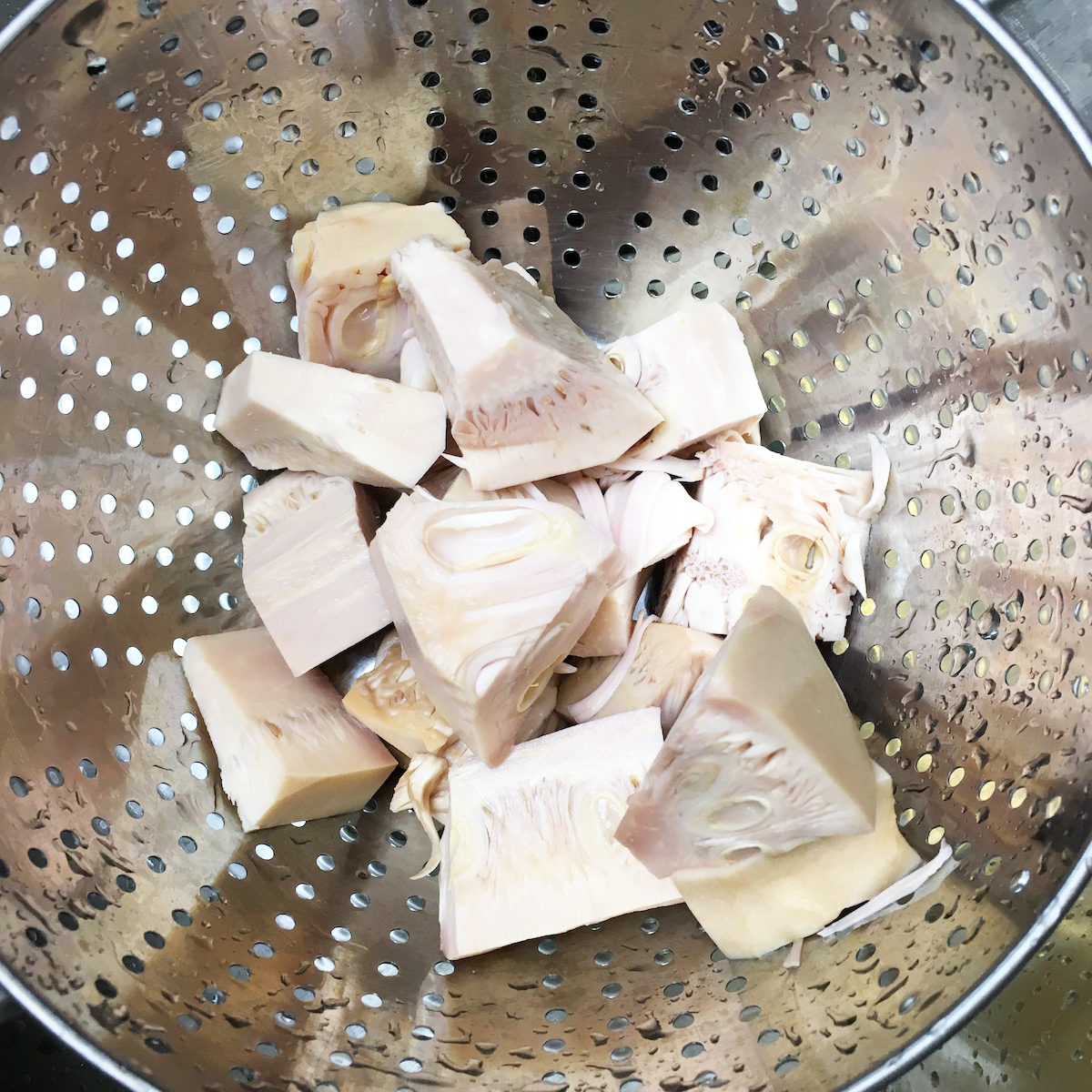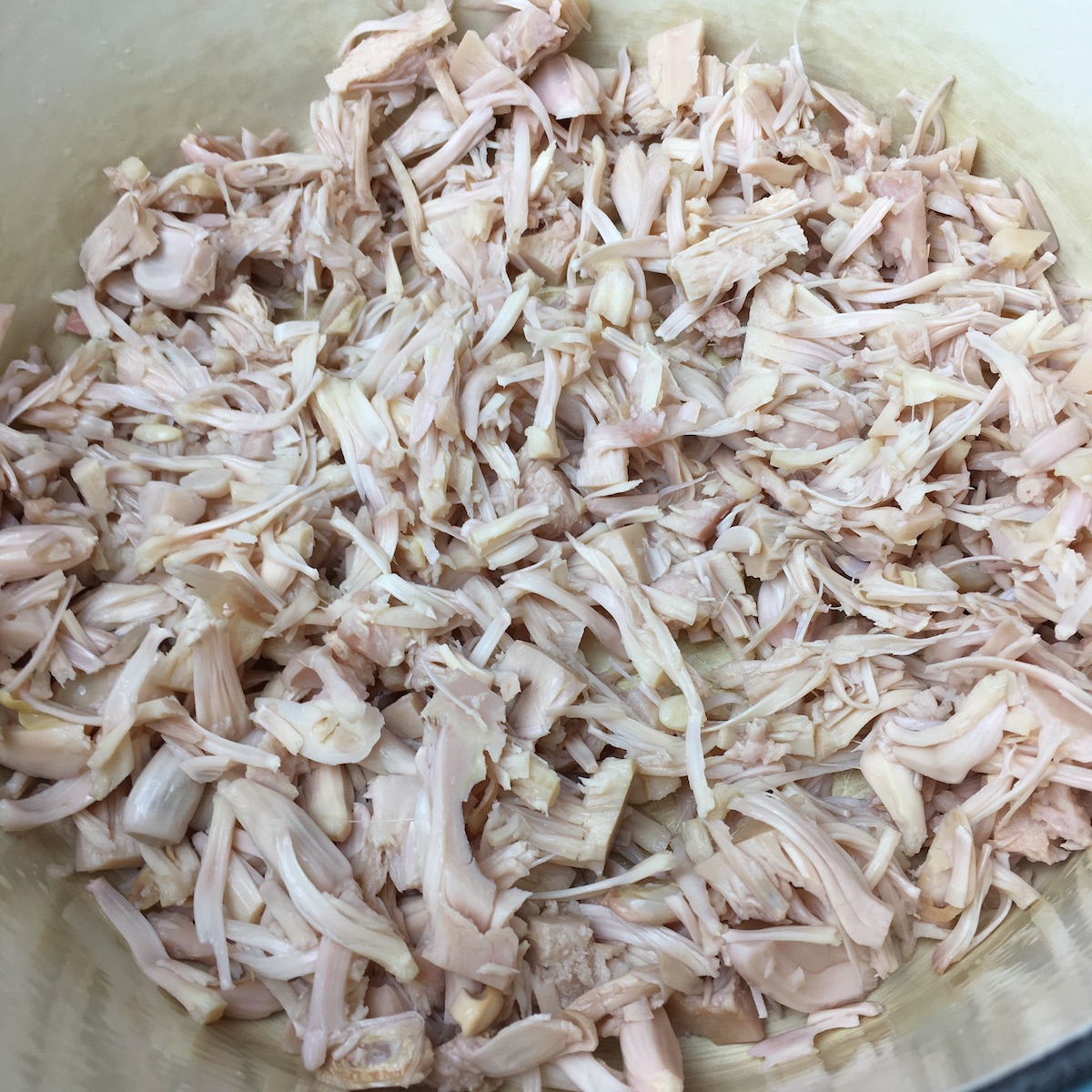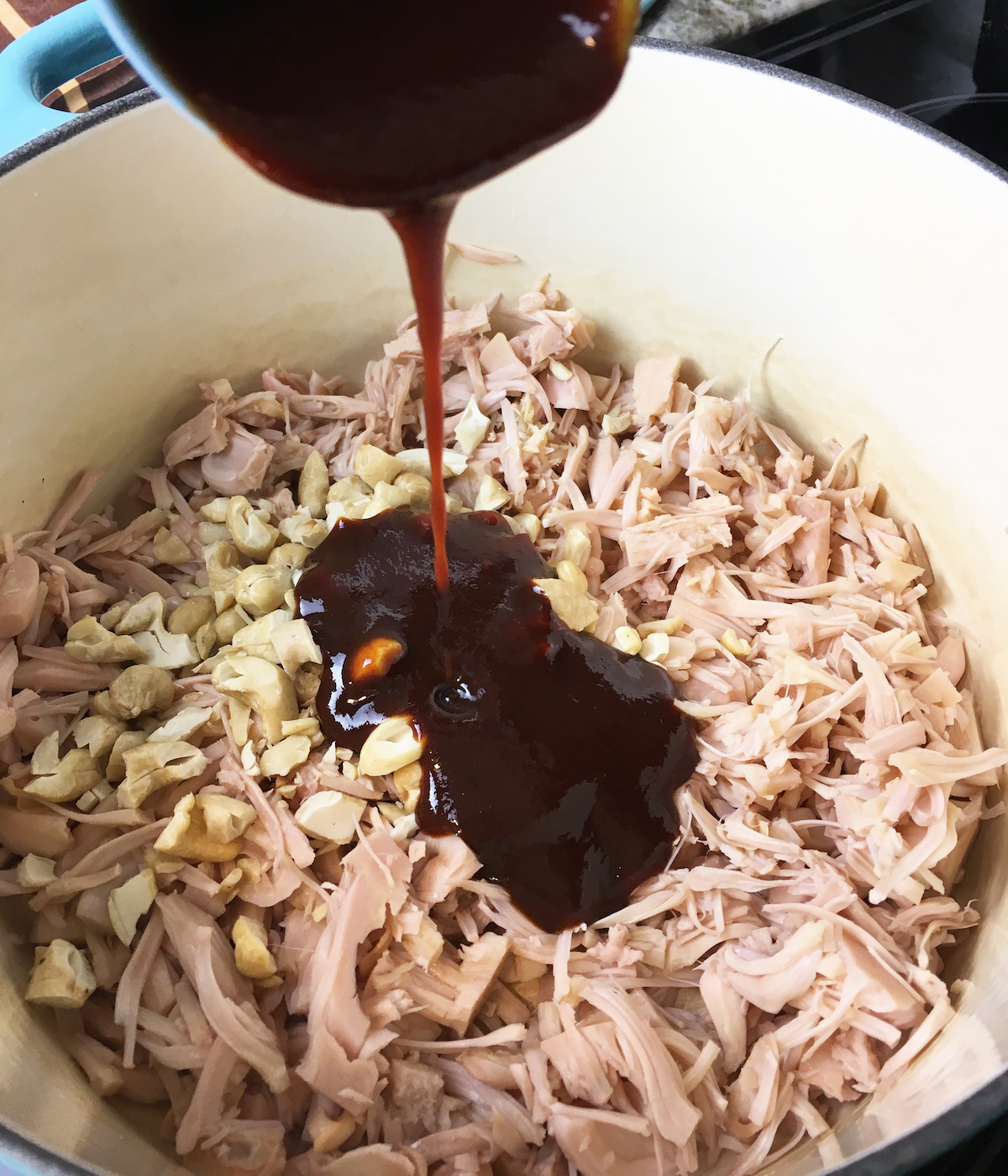 BBQ Jackfruit
Ingredients:
1 15oz can of young jackfruit (I get mine from Wholefoods, Trader Joe's, or the internet. Also Asian marts probably sell it.)
1/3-1/2 c of your favorite BBQ sauce
1/3 c cashews, chopped
1 tbsp water
Directions:
Drain and rinse canned jackfruit in a colander. Use hands to pull jackfruit apart until it's the desired consistency.
Put jackfruit on stove in a medium/large pot. Turn heat to medium-high. Stir in chopped cashews, 1 tbsp water, and BBQ sauce.
Bring to a light boil then lower heat to a simmer. Cover and cook for 30-45 minutes, stirring every 10 minutes or so. Add a tbsp or more of water if the jackfruit seems a little dry while cooking.
Remove from heat when jackfruit has reached desired tenderness.
Eat your BBQ jackfruit as is or on your favorite buns. Add in a little coleslaw and voila! BBQ Jackfruit sandwich!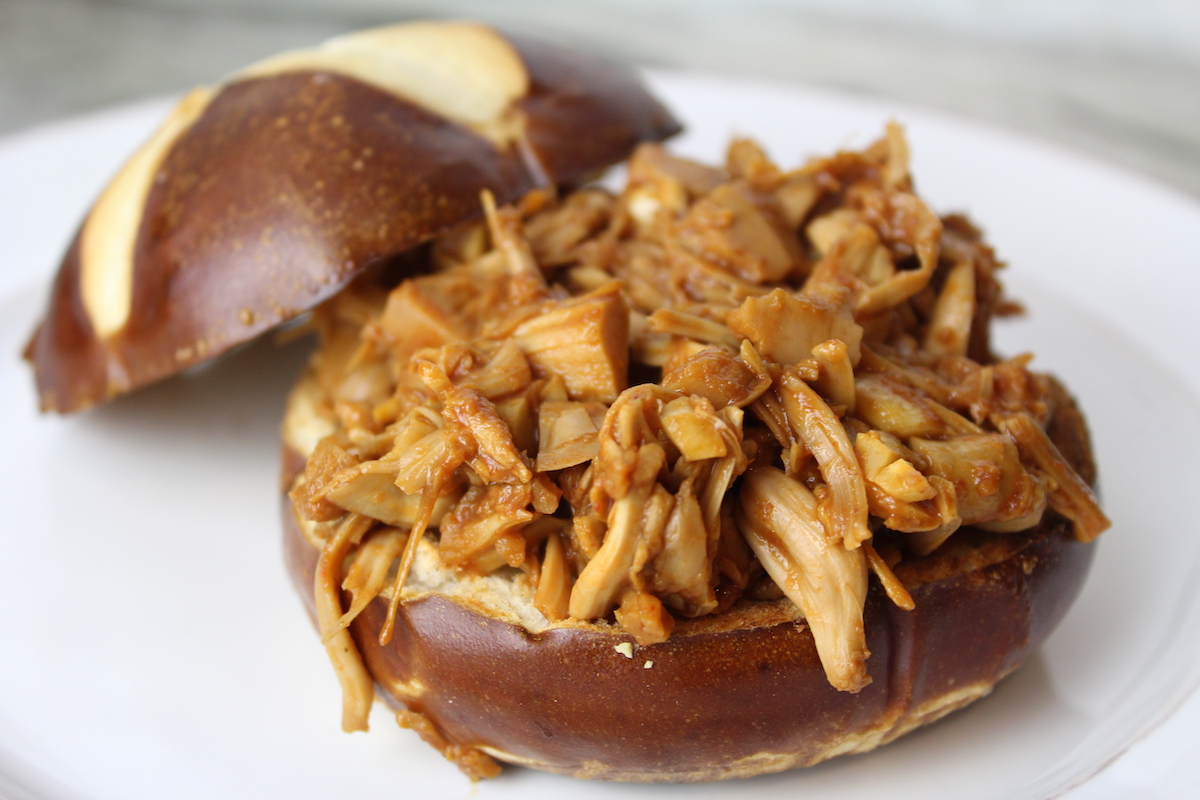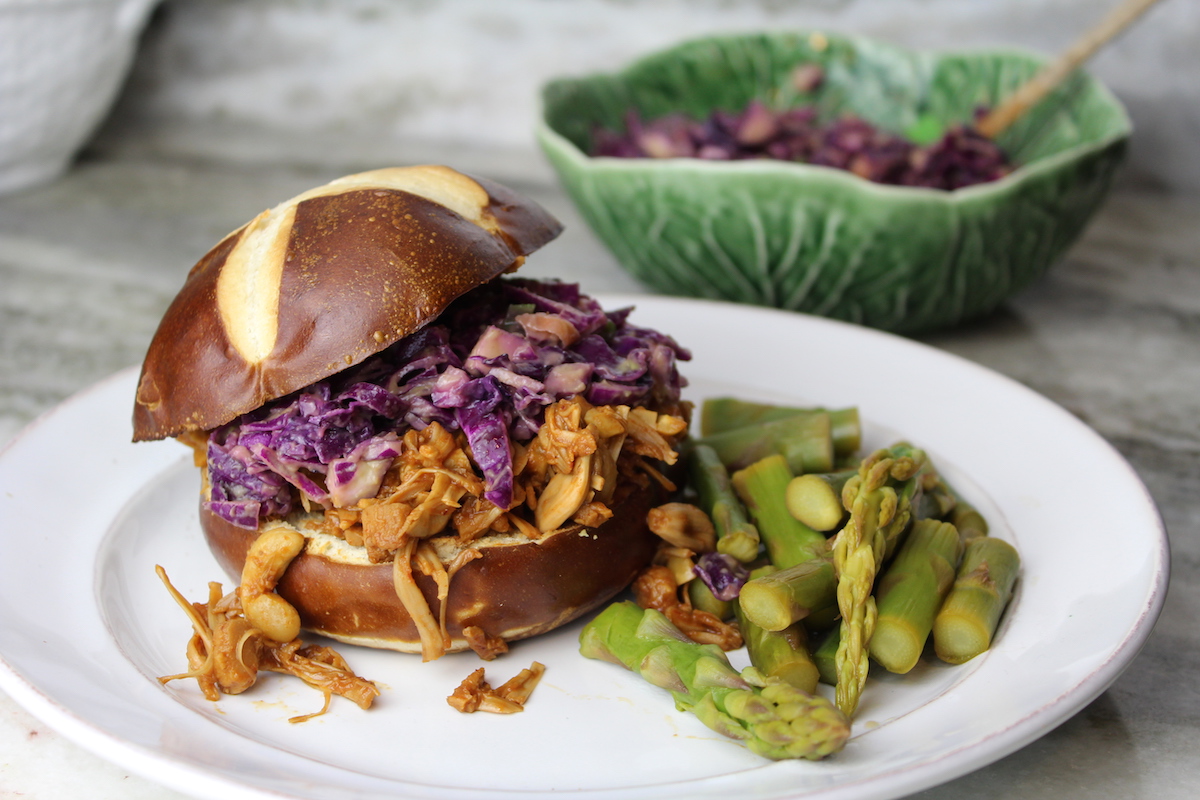 print