Vegan Cream of Mushroom Soup
This delicious cream of mushroom soup will have you going back for seconds! And as always it's vegan and gluten-free!
Once upon a time I hated mushrooms. However, times have a changed and I now incorporate them regularly in my meals. For me it was a texture thing, not necessarily the flavor. If this is you or someone you know, this recipe is for you. It's full a flavor, but without the mushroom texture; the perfect way to ease into mushroom eating.
Mushrooms are one of the healthiest foods on the planet. They're high in antioxidants, protein, B vitamins, vitamin D, fiber, folate, and zinc. They've been shown to reduce inflammation in the body, improve energy and brain function as well as reducing cholesterol.
If you want to learn more about mushrooms be sure to listen to my podcast with the mushroom guru himself, Jeff Chilton!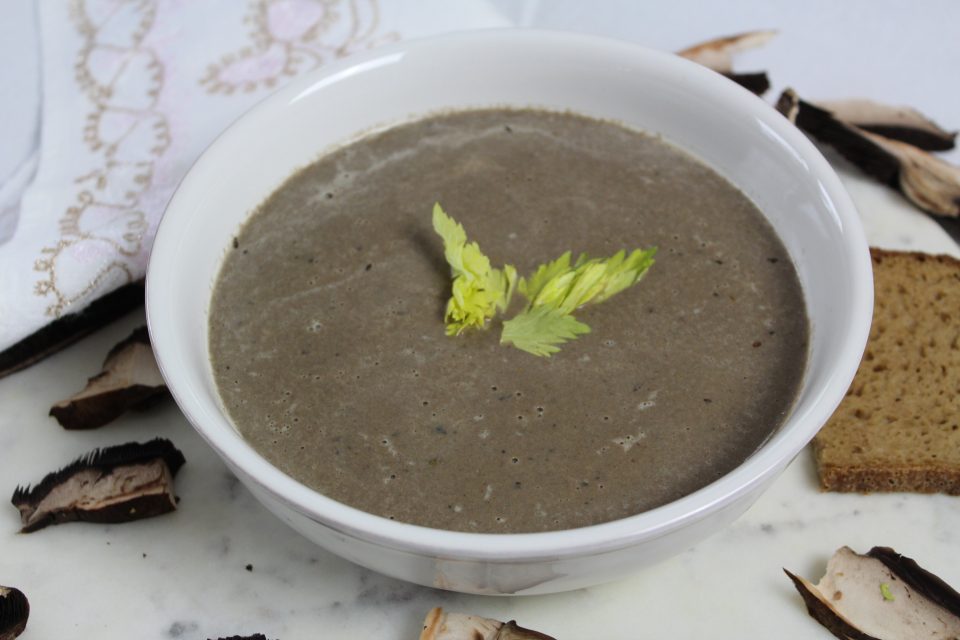 Vegan Cream of Mushroom Soup
Ingredients:
2 large portobello mushrooms, chopped
2 cups mixed mushrooms (I used a bag of frozen mushrooms)
1 can coconut milk
1 cup vegetable broth
1 tbsp tamari
1/2 tsp oregano, dried
1/2 tsp basil, dried
1/2 tsp garlic powder
salt and pepper to taste
Directions:
In a medium sized pot add mushrooms with a few tablespoons of vegetable broth of water and sauté for 10 minutes with lid on top. Stir frequently to make sure they're not sticking and/or don't need a bit more liquid.
Add all other ingredients and cook for 10 minutes covered with lid.
Carefully ladle the hot soup into a blender and blend until smooth. You could also use an immersion blender.
Taste test to see if you'd like to add salt or pepper.
Serve and enjoy!

print