The Best Plant-Based Chili Ever
Chili for chilly weather? Yes, please. Below is the Best Plant-Based Chili Recipe ever! At least in my personal opinion. 🙂 It's loaded with beans, veggies, and a baked tofu crumble that's sure to please all palettes, plant-based and omnivorous alike, with its hearty and meaty texture.
Chili is the perfect cozy comfort food for cold weather. But comfort food doesn't have to mean 'unhealthy'. This recipe is filled with nutritious ingredients so there's no guilt afterwards. Just a full and happy tummy.
My recipe includes a mushroom and walnut crumble, baked tofu, and some buckwheat grouts for an extra bit of complexity, fiber, and protein. Have no fear my GF friends. Buckwheat isn't actually wheat and contains NO gluten.
Another ingredient this recipe calls for is vegetable bouillon. This is a game changer in seasoning soups, vegetables, and more.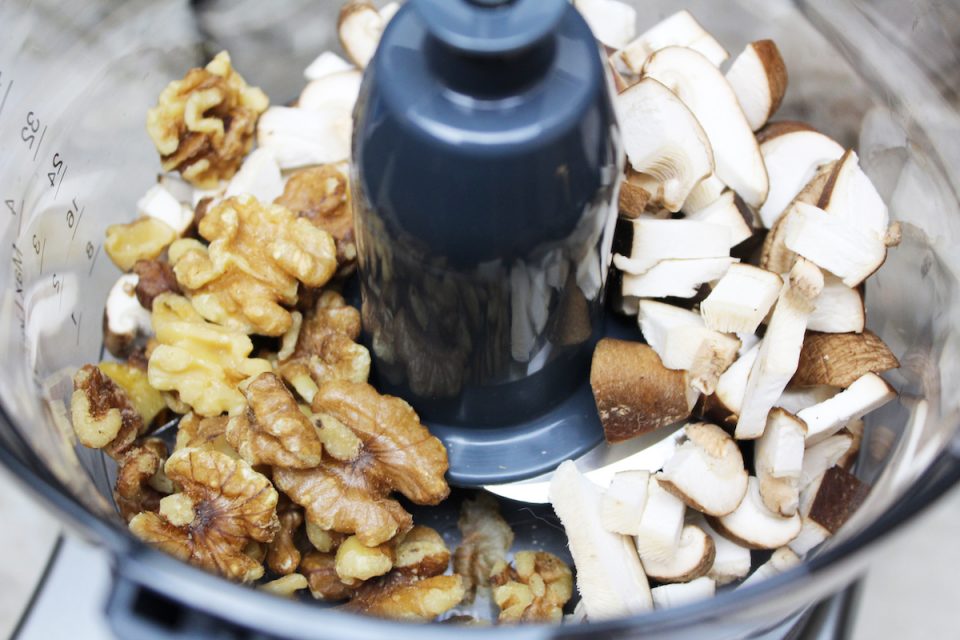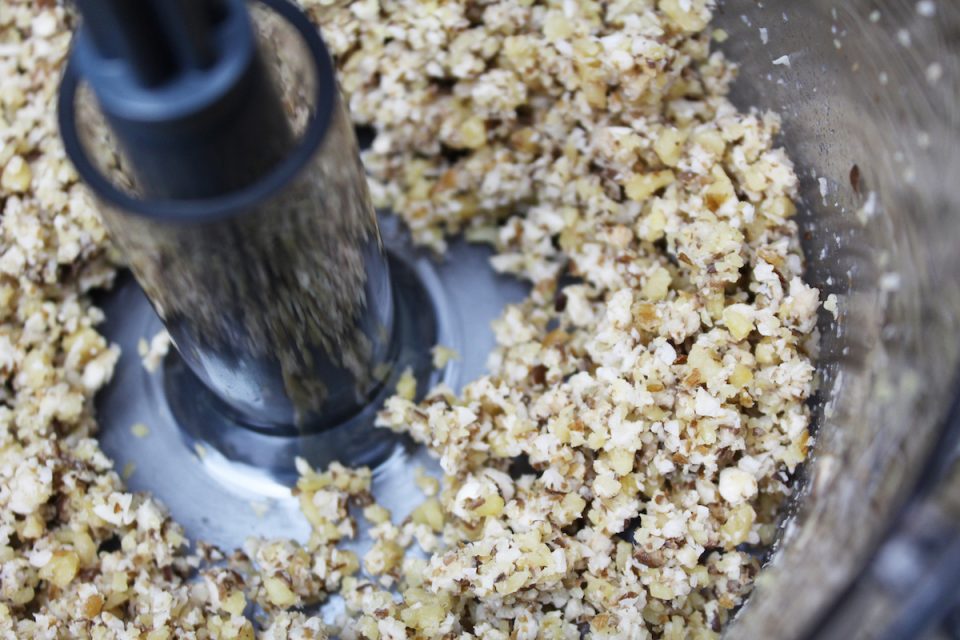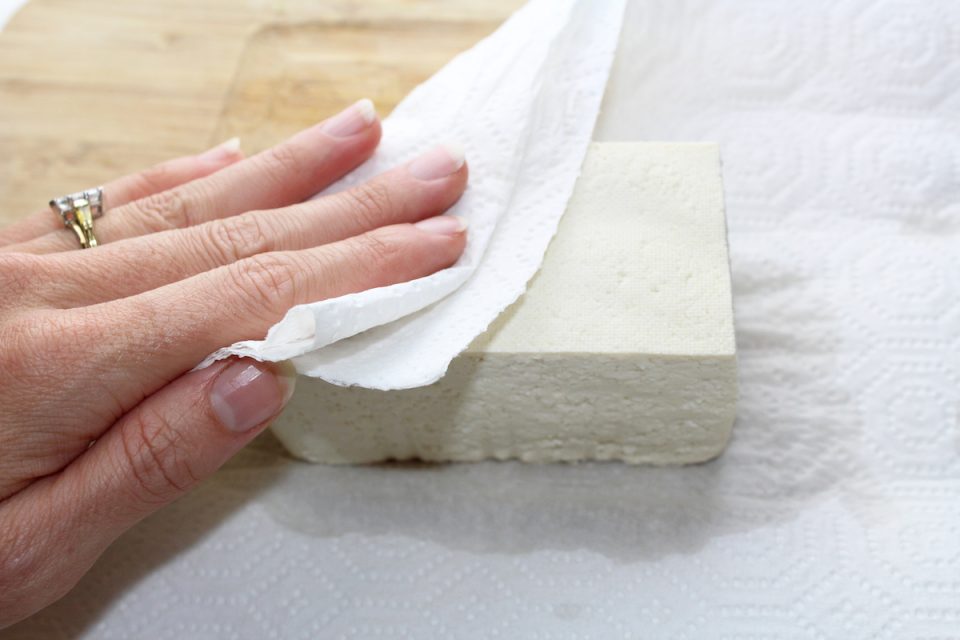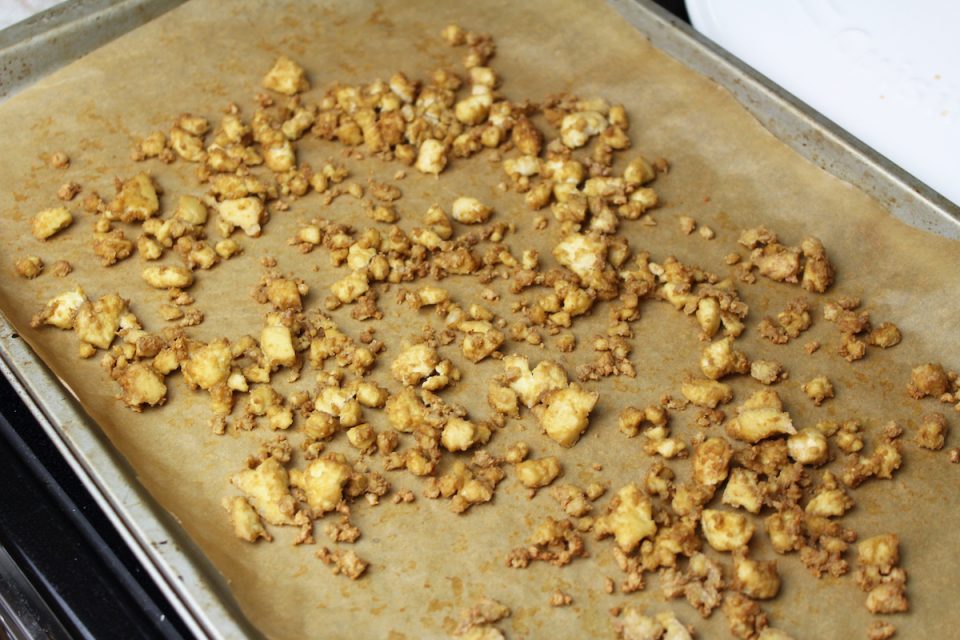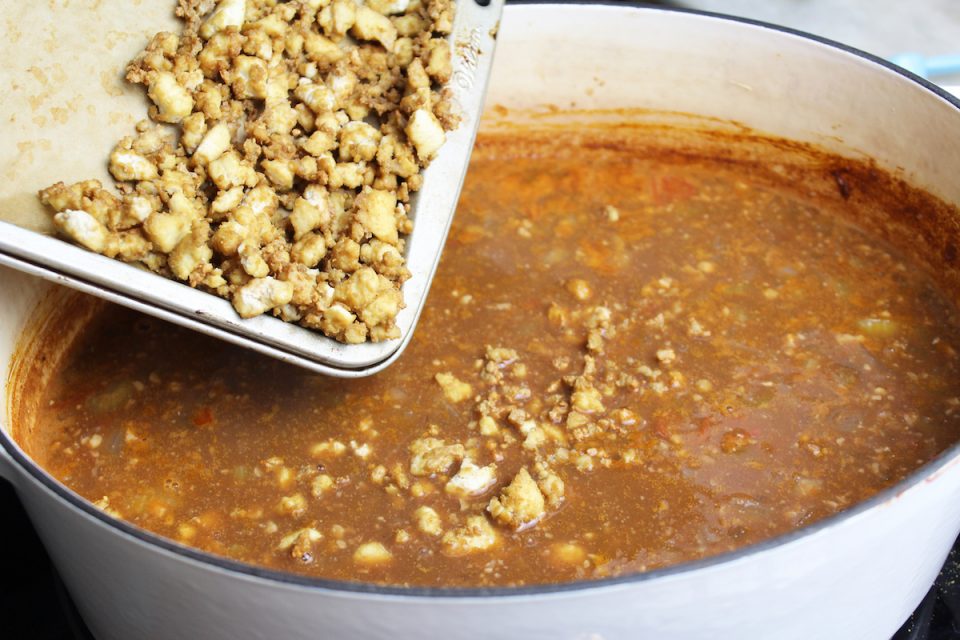 The Best Plant-based Chili Recipe
This chili is dairy-free, gluten-free, and vegan. Finish it off by topping with avocado, parsley, and lemon/lime juice.
Note: If you want this recipe to be thicker, simply reduce the water by one cup or add another can of beans.
Ingredients:
1 can kidney beans, drained and rinsed
1 can black beans, drained and rinsed
2 celery stalks, chopped
1/2 onion, chopped
2 small tomatoes, chopped
3 cups water
2 cups vegetable stock
3 tbsp tomato paste
1/4 cup buckwheat grouts
1 cup mushrooms of choice, chopped  (I used shiitake)
1/2 cup walnuts
3 tsp cumin
1 tsp garlic powder
2 tsp chili powder
1 tsp vegetable bouillon
1 tbsp arrowroot powder
1 tsp salt
1 tsp coconut oil
Baked Tofu Crumble
1 pack organic firm tofu
2 tsp tamari
nutritional yeast
Directions:
Preheat oven to 350º. Line baking sheet with parchment paper and set aside.
Heat 1 tsp coconut oil in large pot over medium/high heat. Add in chopped onion and sauté for 5-7 minutes, until fragrant and lightly translucent.
While onions are cooking, pulse mushrooms and walnuts in food processor or blender. Create a crumbled texture; only a few pulses will do. If you don't have a food processor, simply chop up very fine. Pulsing in a blender might work as well, I just haven't tried it personally.
Whisk arrowroot powder with 1 tbsp water in a small bowl and set aside.
Once onions have been sautéed to desired texture, add in celery, veggie broth, water, tomatoes, beans, tomato paste, buckwheat, mushroom/walnut blend, spices and bouillon. Bring to boil then lower to simmer. Pour in arrowroot mixture and stir.
Open tofu package and lightly press with paper towels to absorb the moisture. Use your hands to crumble tofu in medium sized bowl. Drizzle with tamari and sprinkle with nutritional yeast. Spread out in a single layer on parchment paper baking sheet. Put in oven and bake for 30 minutes, flipping half way through.
Stir chili sporadically while tofu is cooking.
Once tofu is a golden brown, stir into chili. Taste test to adjust seasoning if desired.
Serve and enjoy! Option to top with avocado, parsley, and fresh lemon or lime juice (as seen below).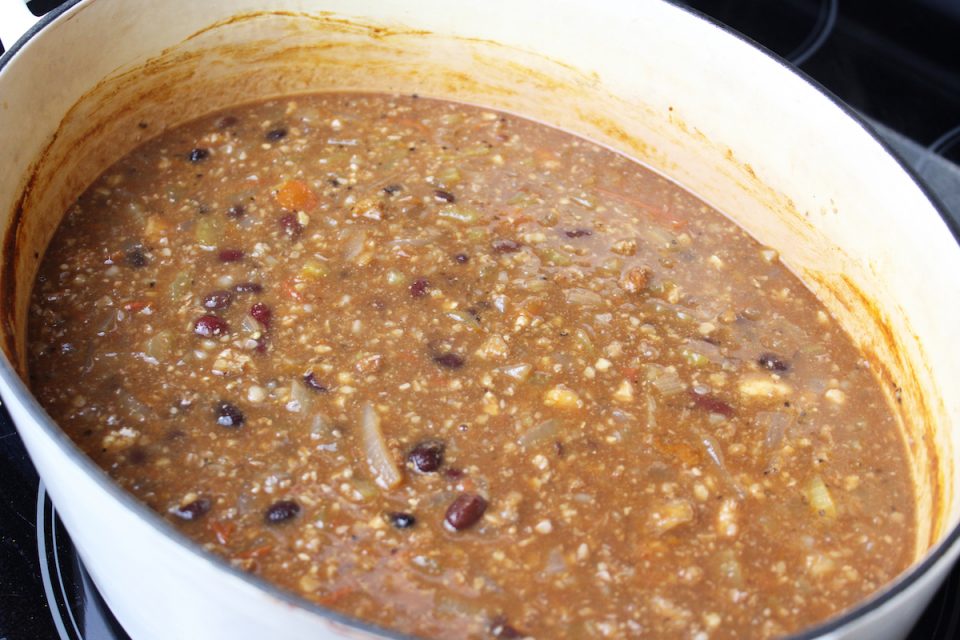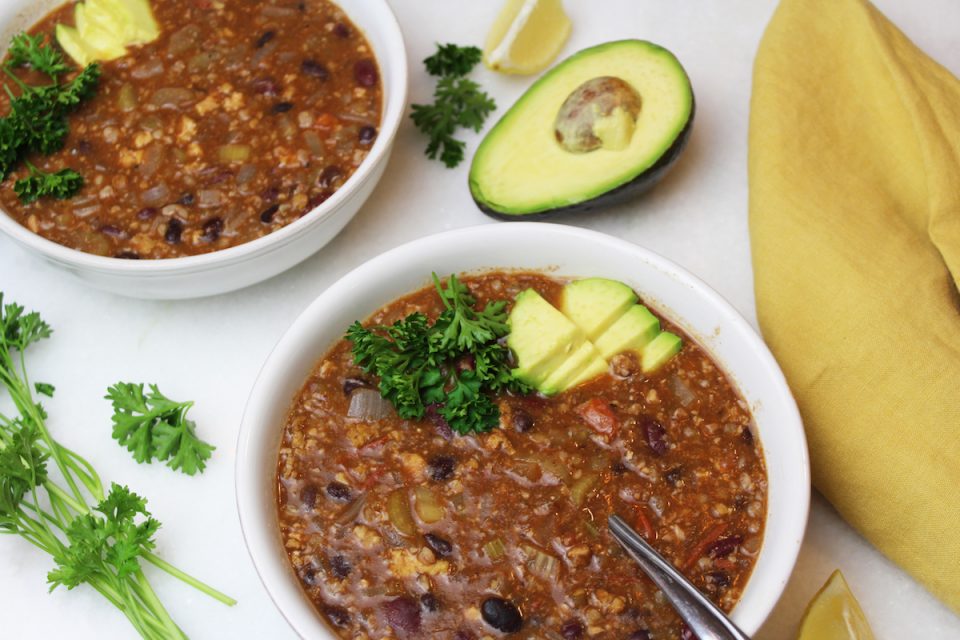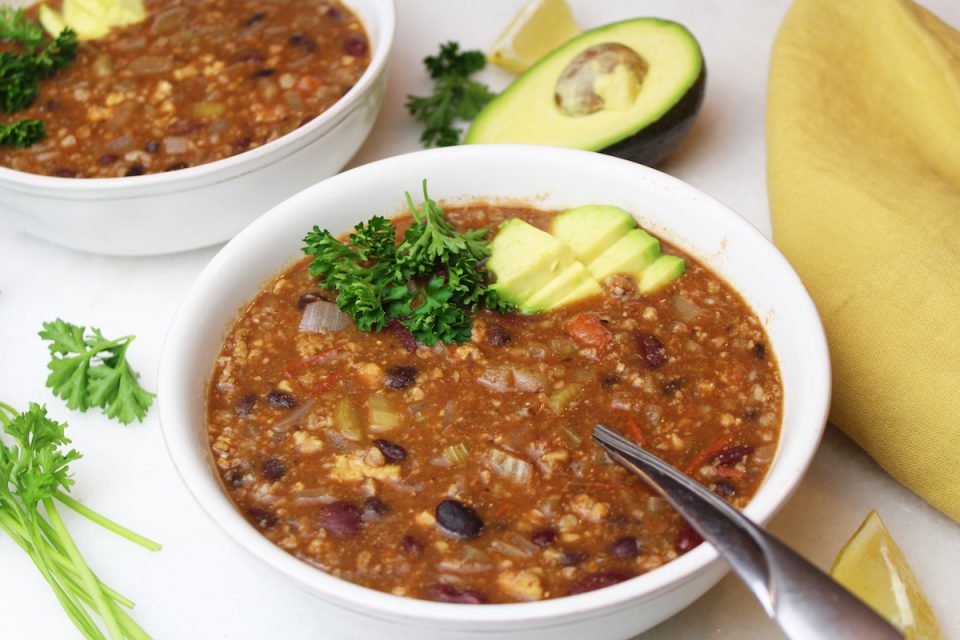 print