Update edit: This recipe has been updated to have less oil. It is just as delicious but less heavy. If you'd like to use the old recipe, simply alter by using 3/4 cup oil and 2 tbsp filtered water.
Goddess Dressing
Ingredients:
1/4 cup coconut oil, olive oil, or a mixture of both
1/2 cup filtered water
1/4 cup nutritional yeast
1 tbsp ground flaxseed (optional)
2 tbsp tamari
2 tbsp apple cider vinegar
2 garlic cloves
1 large tbsp tahini paste
Directions:
Add all ingredients to blender or Nutribullet and mix well.
Store in desired jar in refrigerator and use on whatever you like. I put mine on basically anything and everything – veggies, rice, salad, etc.
Note: Because of the coconut oil/olive oil, this dressing will solidify when refrigerated. It will easily melt if you're adding it to a warm dish or you can heat it up to bring back to a liquid state.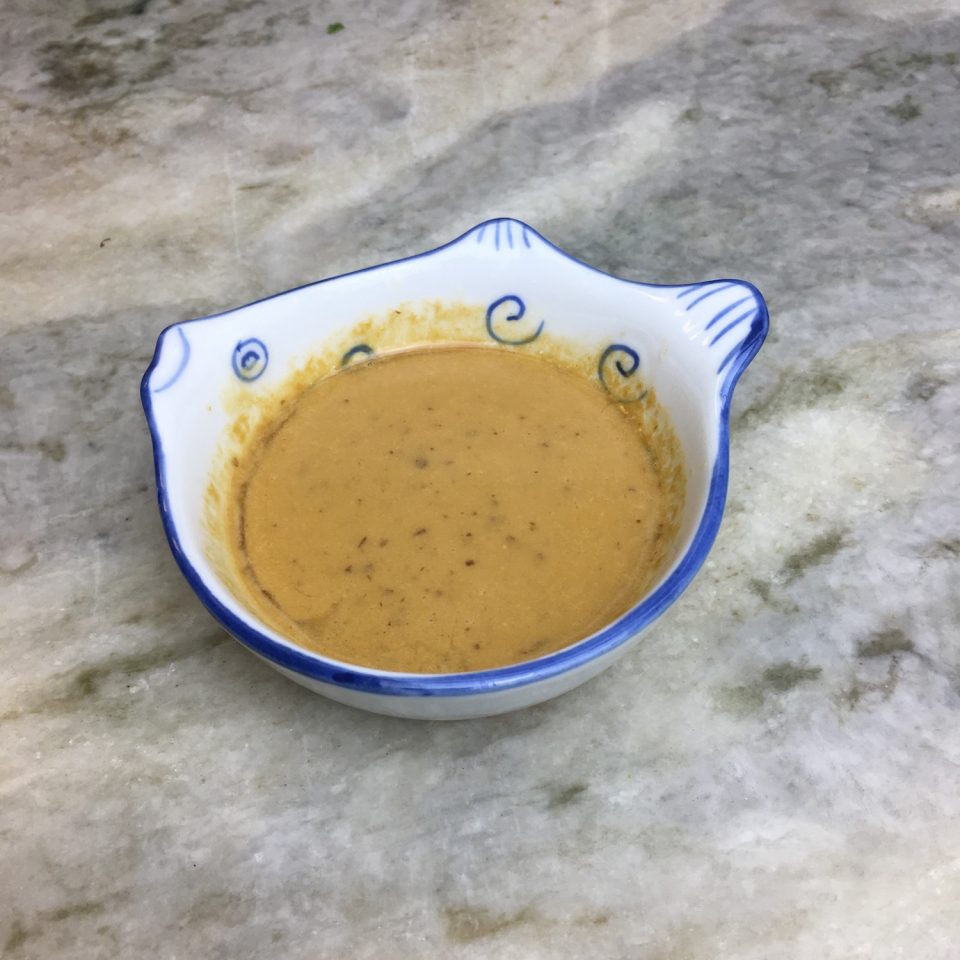 print