Spaghetti Squash Casserole
Squash in the fall is ubiquitous. I personally can't get enough of them, all different kinds. Spaghetti squash is undoubtedly one of the most unique. When cooked the flesh separates easily into long strings resembling pasta. They can be enjoyed with traditional marinara, pesto, or simply olive oil and salt. This recipe includes some broccoli, mushrooms, and garlic making the perfect little spaghetti squash casserole for a cool fall night.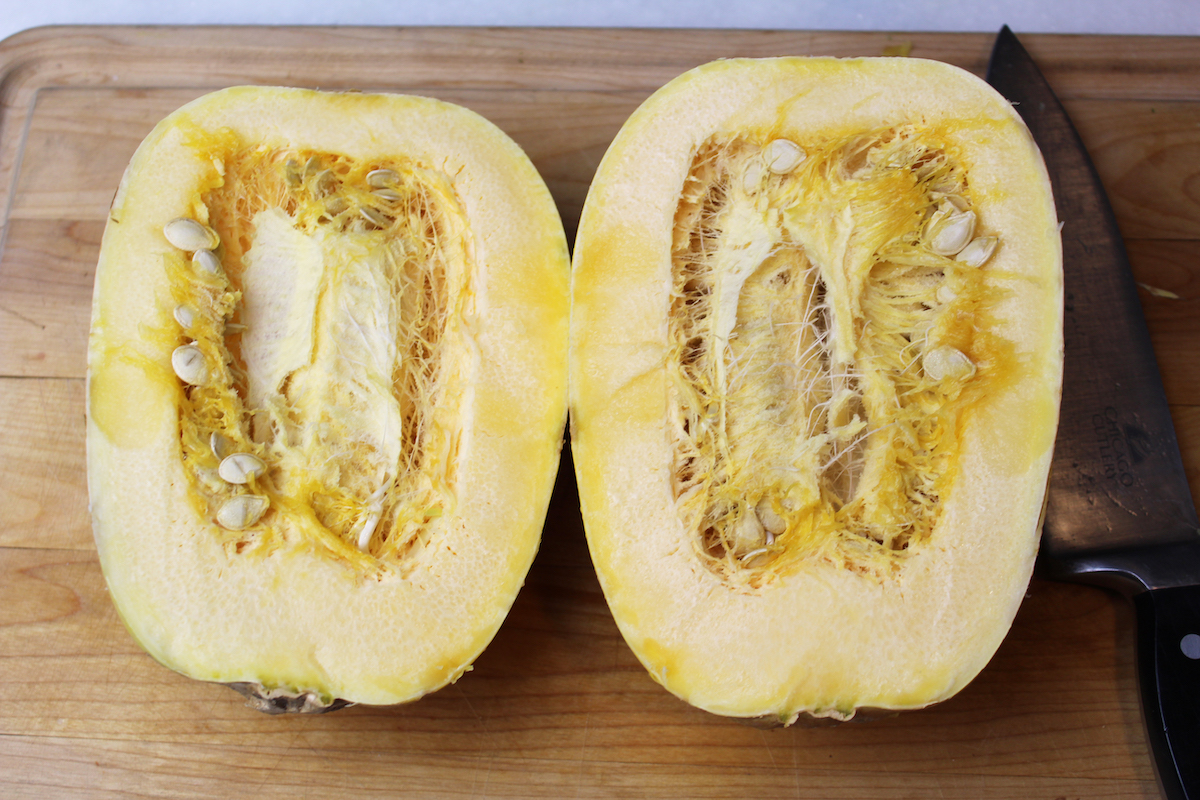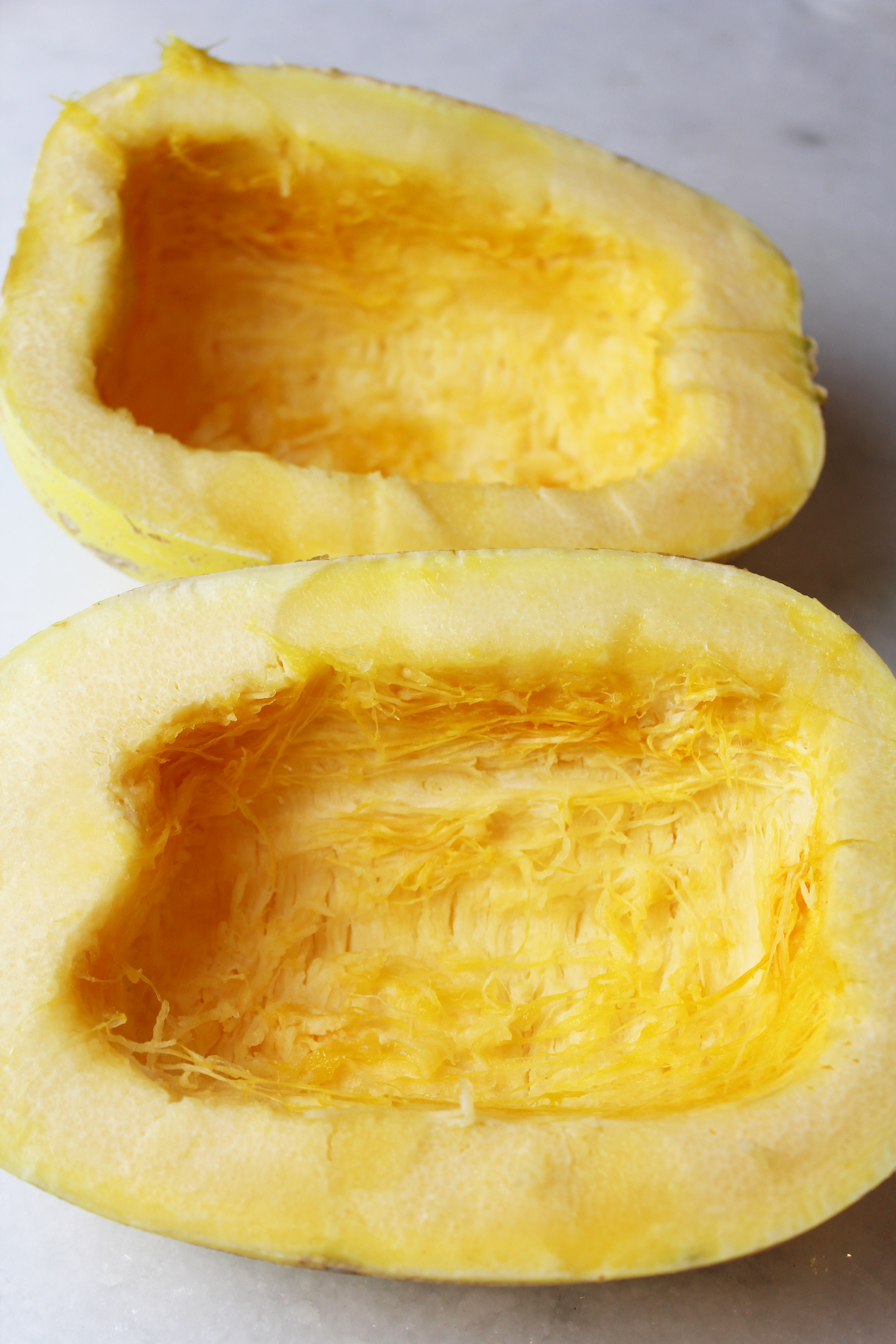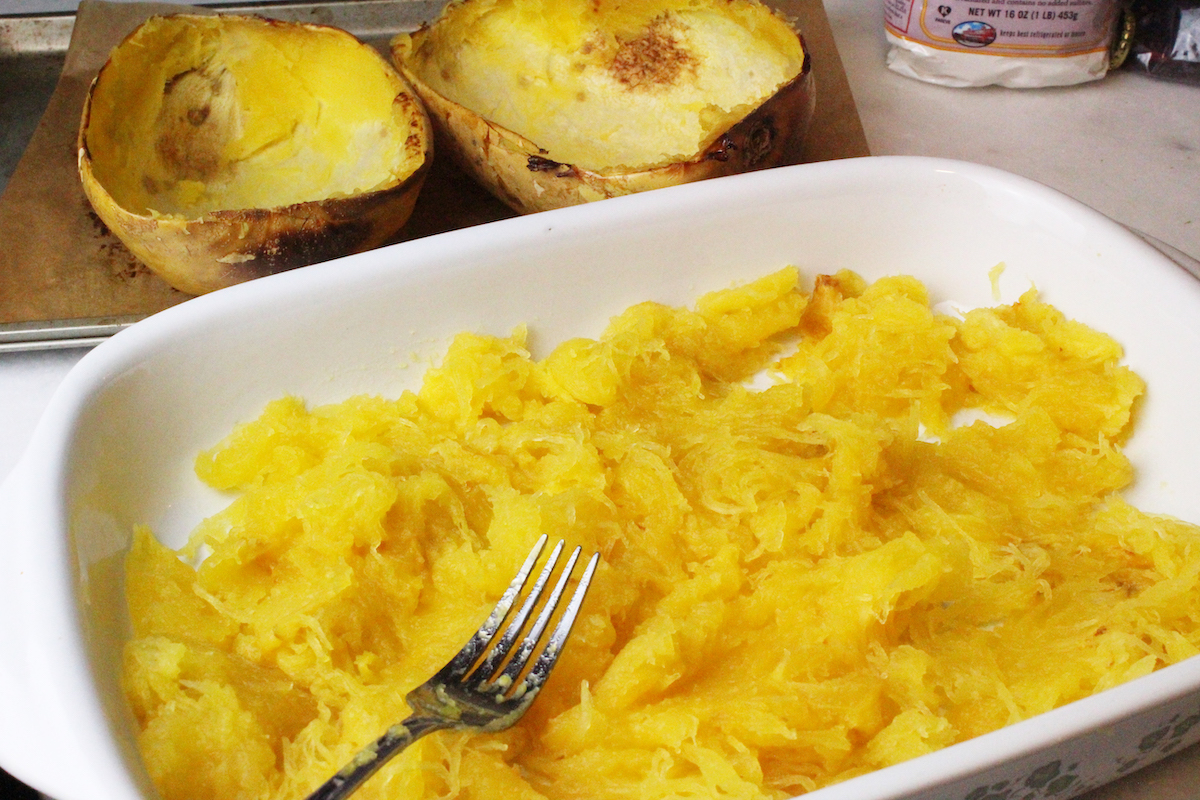 Spaghetti Squash Casserole
Servings: 5-6
Ingredients:
1 spaghetti squash
3 cups broccoli, chopped
2 cups mushrooms, chopped
1/2 cup coconut milk
1 1/2 tsp garlic, minced (or 3/4 tsp garlic powder)
1/2 vegetable broth
1 tsp salt
2 tbsp arrowroot flour
2 tbsp water
nutritional yeast
Directions:
Preheat oven to 375º. Line baking sheet with parchment paper and set aside.
Carefully cut spaghetti squash in half, long ways. Remove interior seeds and place cut side down on baking sheet. Place in oven and bake for 40 minutes. You'll know it's ready because you'll be able to stick a fork through the skin pretty easily.
Whisk and dissolve arrowroot flour in small bowl with 2 tbsp of water and set aside.
About 30 minutes in, add chopped mushrooms, garlic, and vegetable broth to pan, cover and cook on medium/high heat.
When mushrooms are desired texture, add in chopped broccoli, coconut milk, salt, and arrowroot mixture. Combine well. Cover and cook for just a few minutes (2-3), just enough for the broccoli to soften slightly and turn bright green. Remove from heat and set aside.
When spaghetti squash is ready, remove from oven and let cool. Once cool enough to handle, scrap out the flesh with a fork and place in baking dish. Pour mushroom/broccoli mixture on top and toss well.
Sprinkle top with nutritional yeast and place back in over and bake for 20 minutes uncovered. Option to broil on high for an extra 5 minutes to brown the top a bit more.
Remove from oven and let cool a bit before enjoying!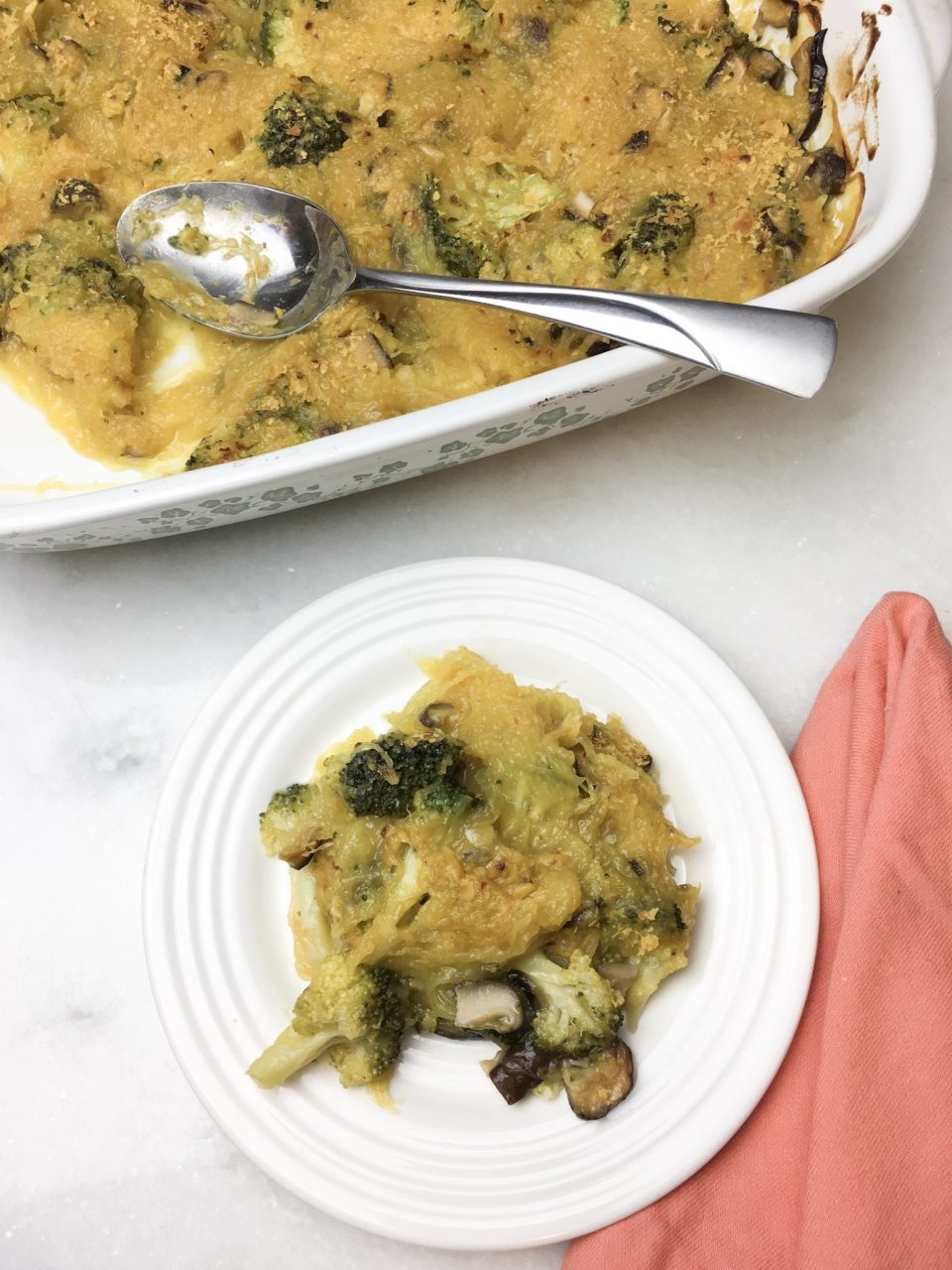 print