Roasted Miso Cauliflower and Mushrooms
Often times my recipes come about randomly. This one being no exception. I had some cauliflower but was a bit bored with making it my usual way. I really wanted to include some probiotic rich miso in my meal so I began mixing in different ingredients for the sauce until it worked! I also had some shiitake mushrooms that needed to be eaten. Little did I know how delicious roasted mushrooms would taste and pair with cauliflower. This recipe is quick, easy, and flavor rich. It's perfect as a side dish or snack.
Miso (along with sauerkraut, kimchi, and kombucha) is rich in beneficial probiotics. These friendly bacteria help  balance the digestive system which promotes a healthy immune system, mental health, allergies, and skin conditions. While the heating of probiotics can kill the bacteria, studies have shown that the heat-killed bacteria does still have benefits. Plus, the flavor of miso is lovely!
Including probiotic rich foods in your daily meals is the best way to encourage a healthy balance of bacteria. Try using miso in dressings, sauces, and of course soups.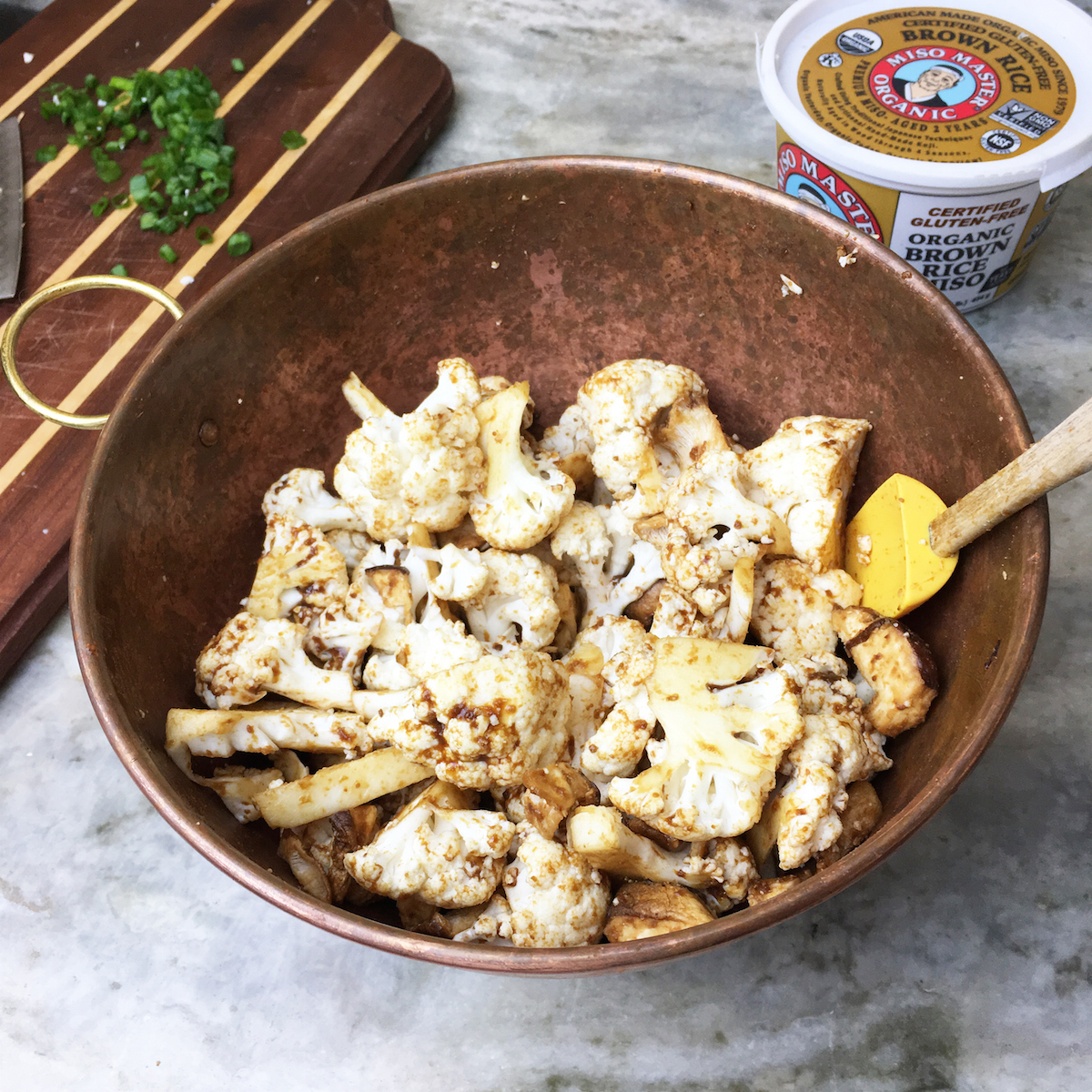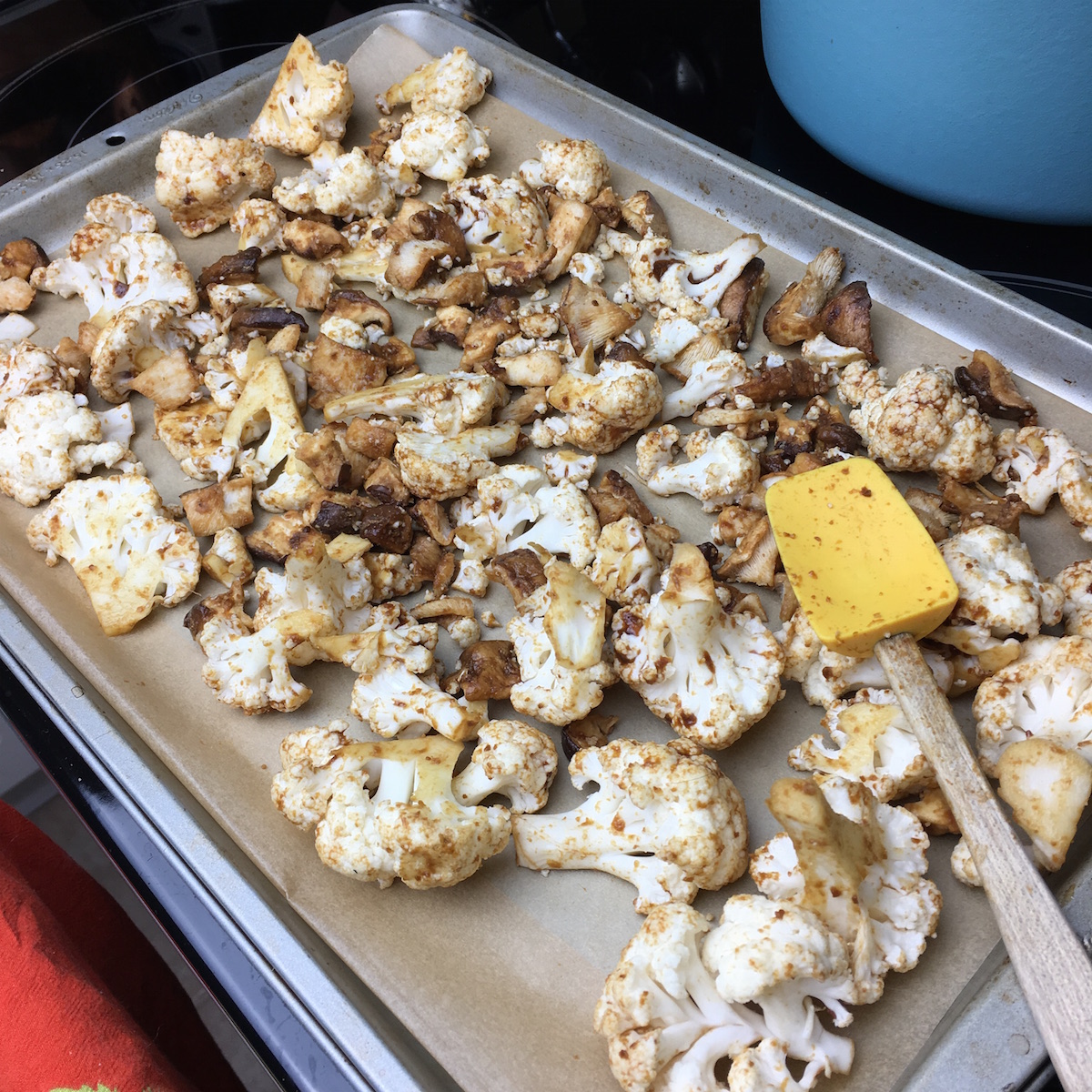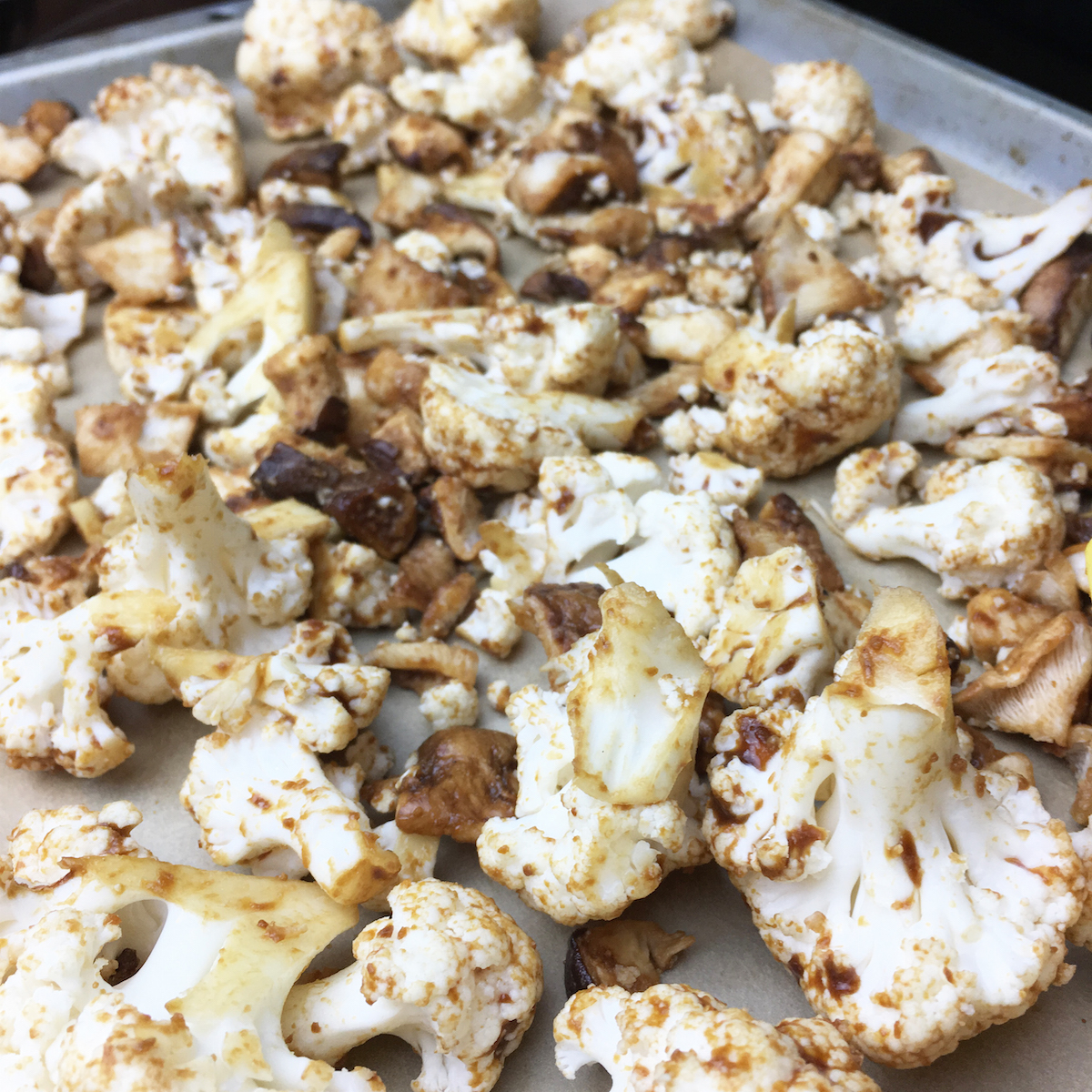 Vegan and Gluten-Free Roasted Miso Cauliflower and Mushrooms
Servings: 2-3
Time: 35 minutes
Ingredients:
1/2 head of cauliflower, chopped
1 cup shiitake mushrooms, chopped
lemon wedges (optional)
scallions, chopped (optional)
Sauce:
1 tbsp miso paste (I used brown rice miso paste but any kind should work)
1 tbsp tahini
1 tbsp coconut oil
1 tbsp apple cider vinegar
1-2 tbsp water*
1 tsp tamari or soy sauce
Directions:
Preheat oven to 400º.
Whisk together all ingredients for sauce in a small bowl. *Add more water if you'd like the consistency more liquid.
In a large bowl, toss cauliflower and mushrooms with sauce mixture well.
On a baking sheet lined with parchment paper, spread out in a single layer.
Roast for 25-30 minutes or until desired texture. Remove from oven, sprinkle with scallions, and squeeze lemon on top.
Serve and enjoy!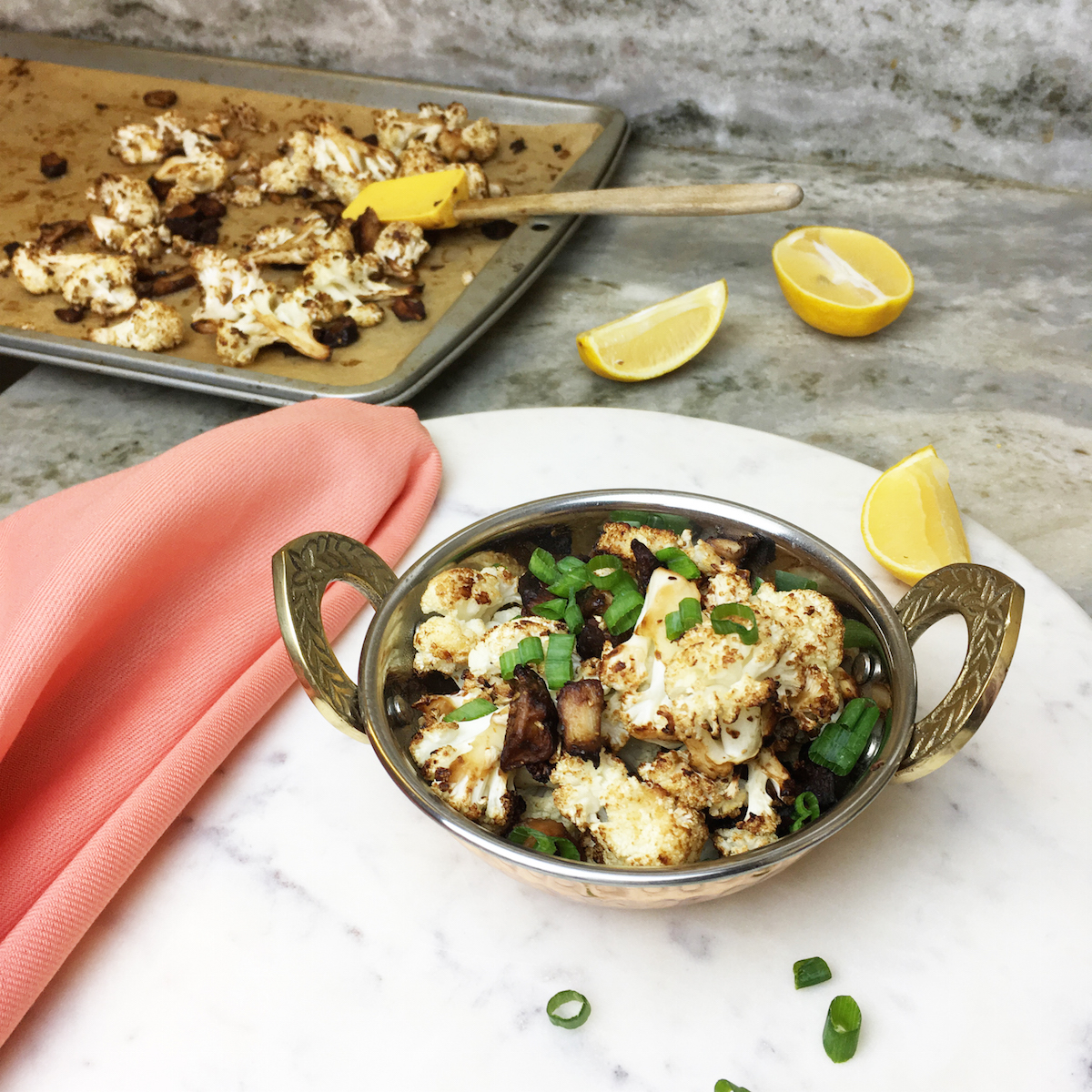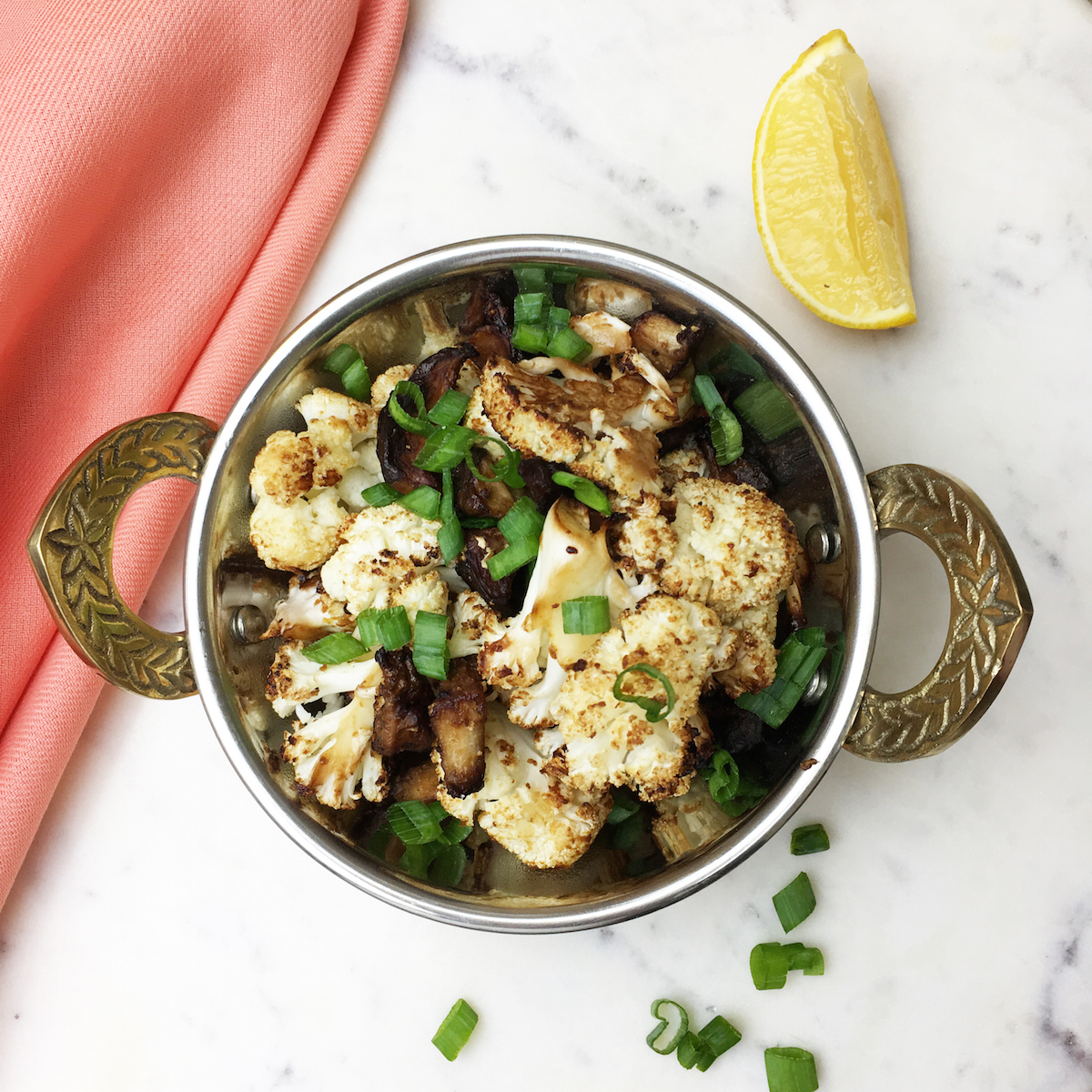 print