Lentils might be one of my favorite foods these days. I love adding them to everything, buddha bowls, curries, and salads. Heck, I even eat pasta made out of lentils! Not only are they delicious, but they of course have many healthy benefits. They're full of fiber, protein, iron, manganese, phosphorus, zinc, potassium, magnesium, folate, and vitamin B6. This recipe also contains chickpeas which have a very similar nutritional profile. Diets high in fiber are excellent for gut health and building a balanced microbiome. They also can help in lowering cholesterol, keeping blood pressure levels normal, promoting healthy skin, hair, and nails, and much more!
This loaf is perfect Thanksgiving, Christmas, or any holiday celebration!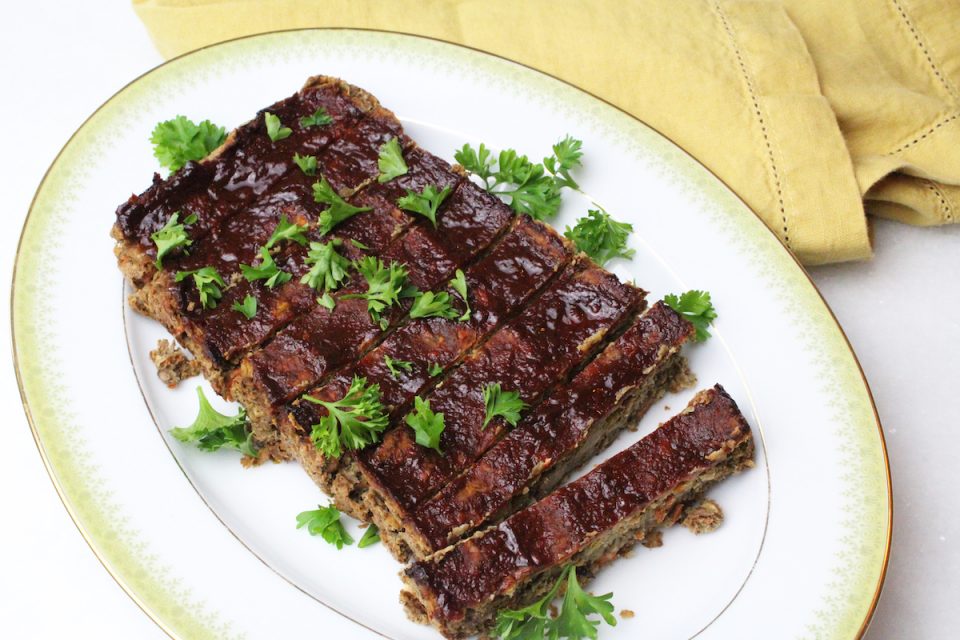 Lentil Loaf
Servings: 7-8
Ingredients:
3/4 cup dry green lentils
1 cup mushrooms of choice, diced
2 carrots, diced
3 garlic cloves, minced (or 1 1/2 tsp garlic powder)
1 can chickpeas, drained and rinsed
2 tbsp ground flaxseed
1/4 cup oat flour
1 1/2 tsp salt
1/2 tsp cumin
1/2 garlic powder
1/2 tsp onion powder
1 tsp sage powder
1 tsp dried rosemary
1 cup vegetable broth
1 cup water
Ketchup or BBQ sauce
Directions:
In large pot combine lentils, 1/2 cup water, and 1 cup vegetable broth. Bring to boil then lower to simmer. Cook covered for 20 minutes, check sporadically to make sure they aren't sticking to the bottom. If they do just add a splash more liquid of choice.
While those are cooking, add a splash of vegetable broth to a pan on medium/high heat. Add in chopped mushroom, carrots, garlic, and spices. Saute until tender. About 10 minutes. Add more broth if they start to stick to pan.
Preheat oven to 400º.
When lentils are tender, remove from heat. Add in chickpeas, ground flaxseed, and sautéed veggies. Mix together then spoon all of the mixture except 1 cup of it (save that for later) into a food processor. Lightly pulse, adding in 1/4 cup water and keeping some texture. Return processed mixture to pot and add in the 1 cup of saved mixture. Add in oat flour and combine well (Note: You could also use a potato masher or fork to mash.)
Evenly distribute mixture in 2 loaf pans. Cover with tin foil and cook for 30-40 minutes. Remove foil, add desired sauce on top and cook for 10-15 more. Check to see how cooked the inside is. Results can vary. Cook for a bit longer or until desired interior texture.
Remove, let cool, and enjoy!
Note: If you don't have oat flour but have oats, simply pulse in a Nutribullet or blender until you have flour.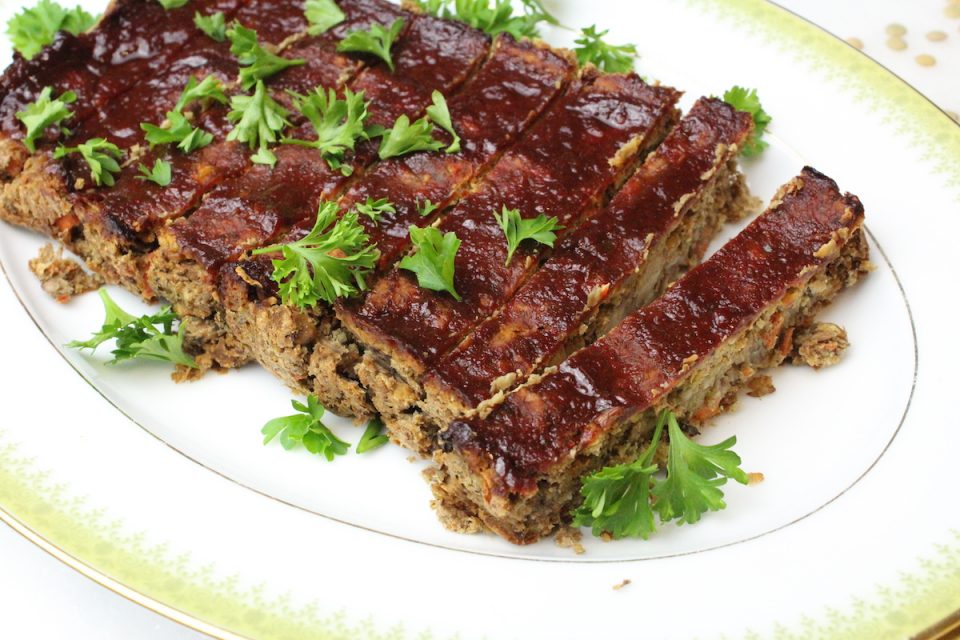 print