Kudzu Benefits + Chocolate Pudding
Did the title of this post peak your interest? One of the special ingredients in this recipe will probably come as a surprise. Especially if you're from the South. One word. Kudzu (also called kuzu or kuzuko). Yes, it's edible and even crazier news is that it's super beneficial!
Prior to being brought to the southern states and taking over, this starchy root was (and is still) used in traditional Chinese medicine for thousands of years. It is high in complex carbohydrates and can help everything from inflammation, anxiety, acid re-flux, to even night sweats. Because it helps balance the acidic nature of certain foods, it's also revered as a remedy for gastrointestinal issues.
Of course you don't need to have any of these ailments to enjoy its uses. The root, which is turned into a powder, has a gelatinous consistency perfect for thickening up any sauce or liquid when heated.
The other superstar in this recipe is the raw cacao powder. Not to be confused with cocoa, cacao (pronouced "cu-COW") is the purest form of chocolate. Traditional "cocoa" is highly processed and stripped of it's antioxidants and flavanols, while cacao is unprocessed, keeping all the antioxidants (40 times more than blueberries), iron, and magnesium. Calcium, riboflavin, essential fatty acids, protein, carotene, and thiamin can also be found in this superfood. I love using the powder in my smoothies or in a nice cup of hot chocolate or should I say hot cacao? 🙂
Note: If you want to up the presentation, garnish with fresh berries, mint leaves, coconut flakes, or just a simple sprinkle of cinnamon.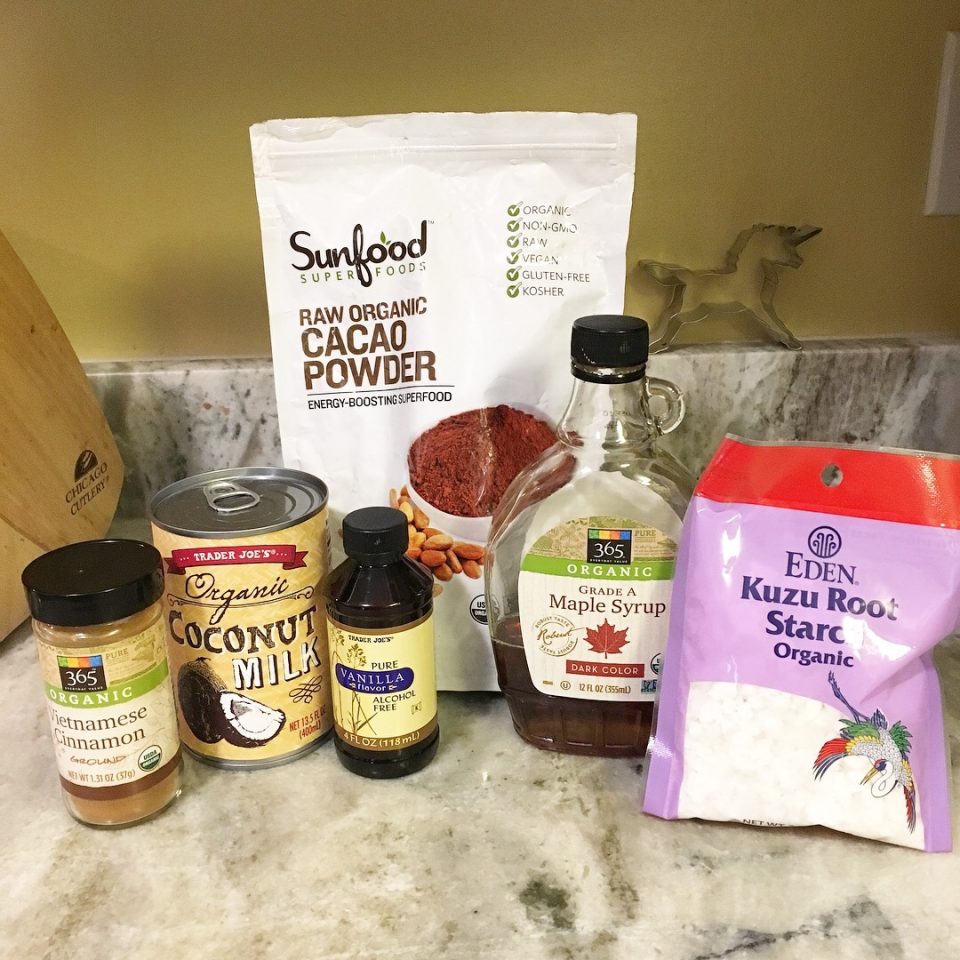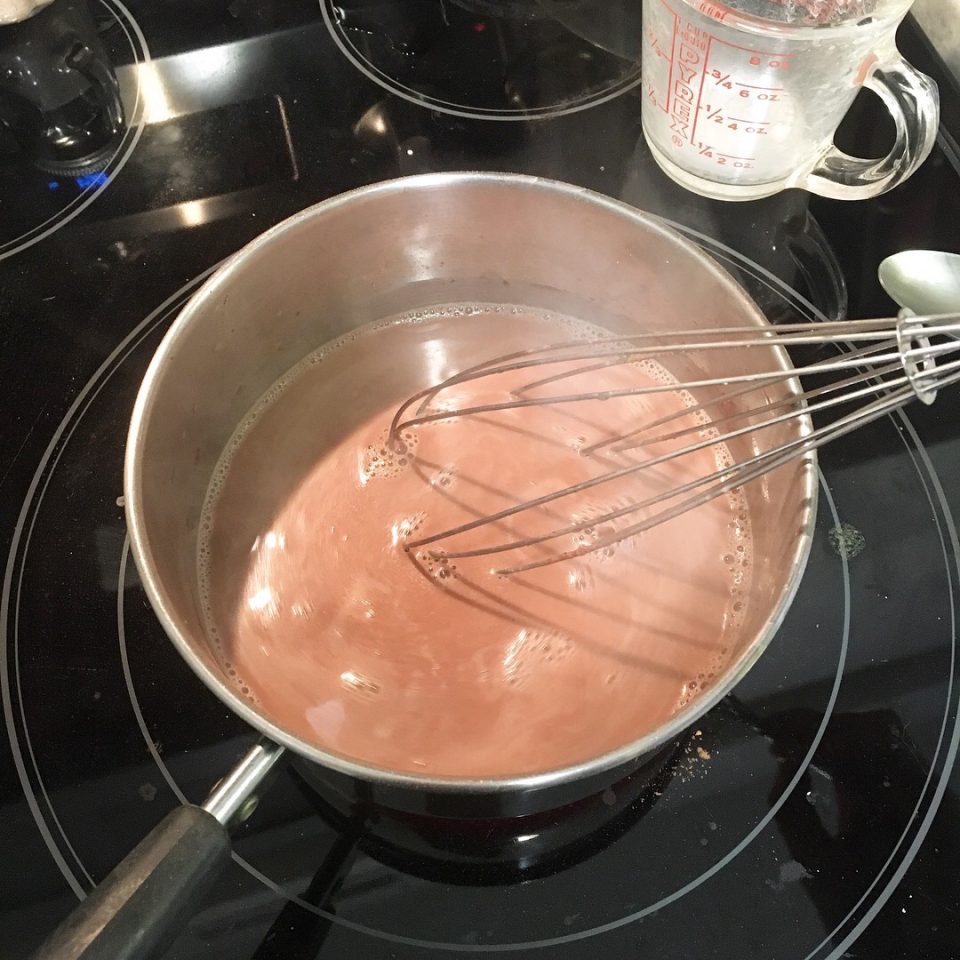 Kudzu Chocolate Pudding
Servings: 2
Ingredients:
1/3 water
1-2 tbsp cup raw organic cacao powder (cacao has very a strong, rich taste. I would try the 1 tbsp first and taste test. Also, you can add more sweetener if it seems too bitter)
1 cup full fat coconut milk
2.5 tbsp kudzu powder (found at your health food store, Asian market, or online. Again, the one I bought says kuzu on the bag but that's another name for it)
1 tsp vanilla extract
2.5 tbsp maple syrup
2 drops stevia (optional, you could also just use a bit more maple syrup depending on your taste)
1/4 tsp cinnamon
Pinch of salt
Directions:
Put water and kudzu in pot and whisk until dissolved.
Add coconut milk, maple syrup, vanilla extract, cacao powder, and salt. Whisk well.
Turn heat to medium.
Whisk constantly until mixture comes to a slow boil and thickens.
Taste test to see if you'd like more sweetener.
Take off heat and pour into ramekins or desired cups.
Let chill for 2+ hours in refrigerator. The longer, the better.
Garnish and serve!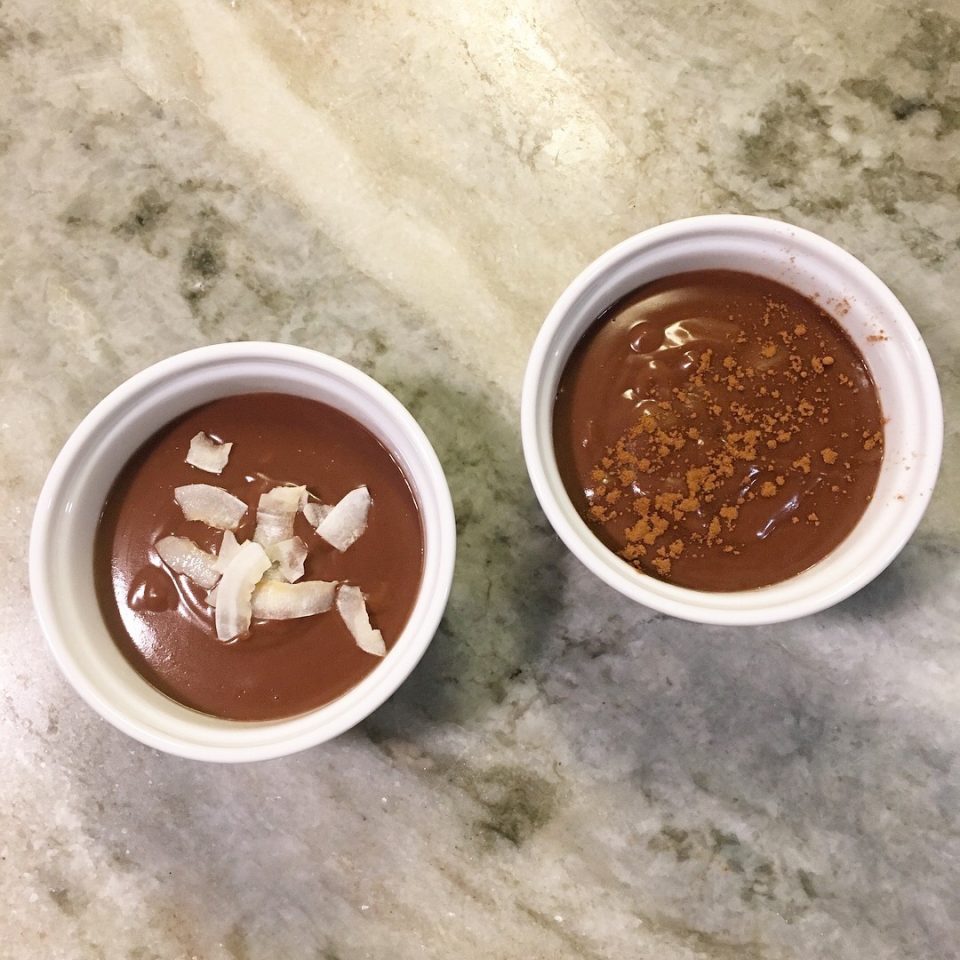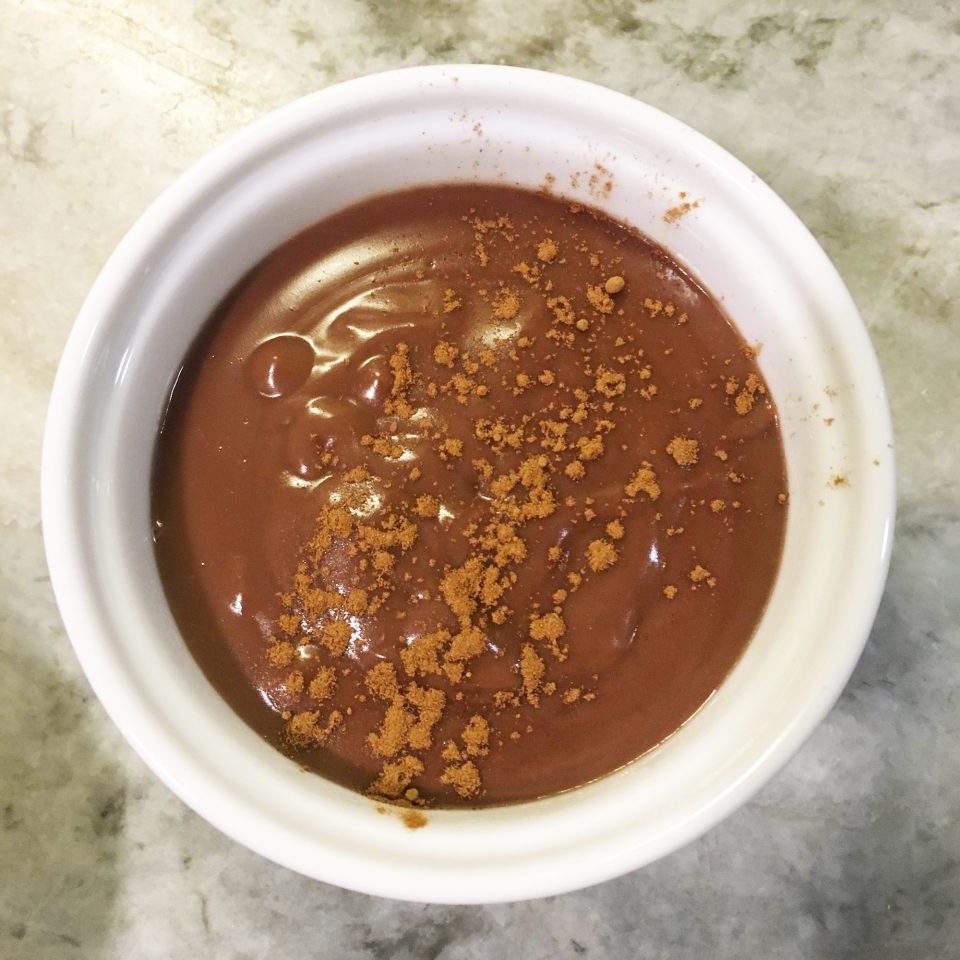 print