Gut Healing Avocado Toast
I know. I know. Avocado toast. But as an avid avocado toast connoisseur, I can tell you that not all avocado toast is created alike! This particular version is full of healthy natural probiotics so it's extra good for our microbiome! It also tastes delicious!
What am I using that has all these beneficial probiotics? Sauerkraut! While I adore putting sauerkraut on everything, as well as eating it straight out of the jar, I recognize that not everyone shares this passion. I use to not either! But as you might know from my podcast episode on the microbiome, what we crave is dictated by the bacteria in our GI tract. Example: If we eat a lot of broccoli then in turn the bacteria that feeds off broccoli will flourish. Same goes for eating other foods. If we consume a lot of McDonald's french fries (I hope you don't) then we will crave more fries. These bacteria communicate with our brain via the vagus nerve, which is essentially a two directional highway between the brain and gastrointestinal tract coined the "gut-brain axis".  By adding in new foods to our diet, we can encourage a larger diversity of bacteria and a healthier microbiome. So if you're not quite there yet with the sauerkraut, but are wanting to incorporate it into your diet, this is a great way to start.
The recipe also has the option to add l-glutamine powder, an absolutely flavorless amino acid supplement that helps rebuild and repair the lining of our GI tract. It's extremely helpful for people with inflammation, leaky gut, IBS, IBD, or those just wanting to boost their overall health.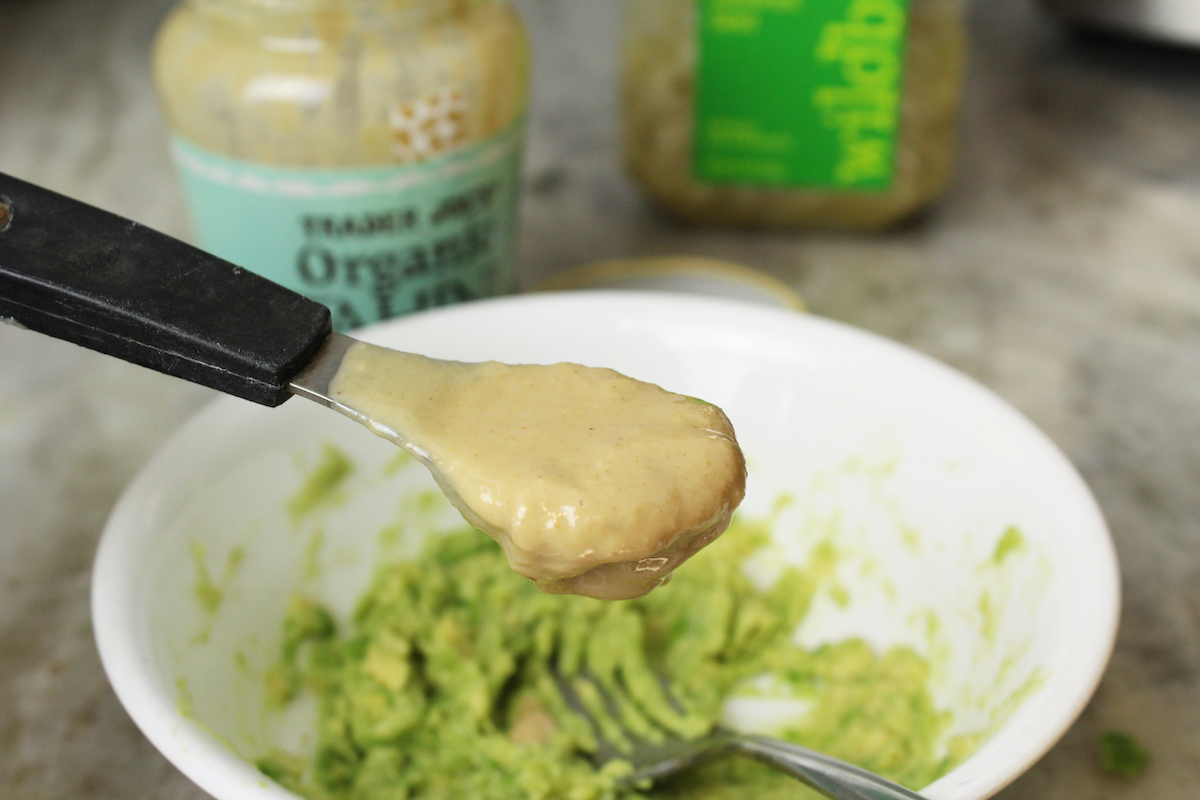 Ingredients:
1 slice of your favorite gf bread (pictured here is Simple Kneads Sourdough)
1/2 avocado, mashed
1 heaping tsp of tahini
1 heaping tbsp of sauerkraut
squeeze of lemon (around 1/2-1 tsp)
salt and pepper to taste
hemp seeds, cilantro, or purple cabbage for garnish (optional)
1 tsp l-glutamine powder or  2 grams (optional)
Directions:
Place your favorite gf bread in the toaster.
While bread is toasting, combine avocado, tahini, sauerkraut, l-glutamine powder, and lemon in a small bowl. Mash together well. Add a sprinkle of salt and pepper. Taste test.
When bread is toasted to your satisfaction, top with avocado mixture. Garnish how ever you want!
Enjoy!
Note: I also enjoy using ground flaxseeds, scallions, or sprouts for garnish!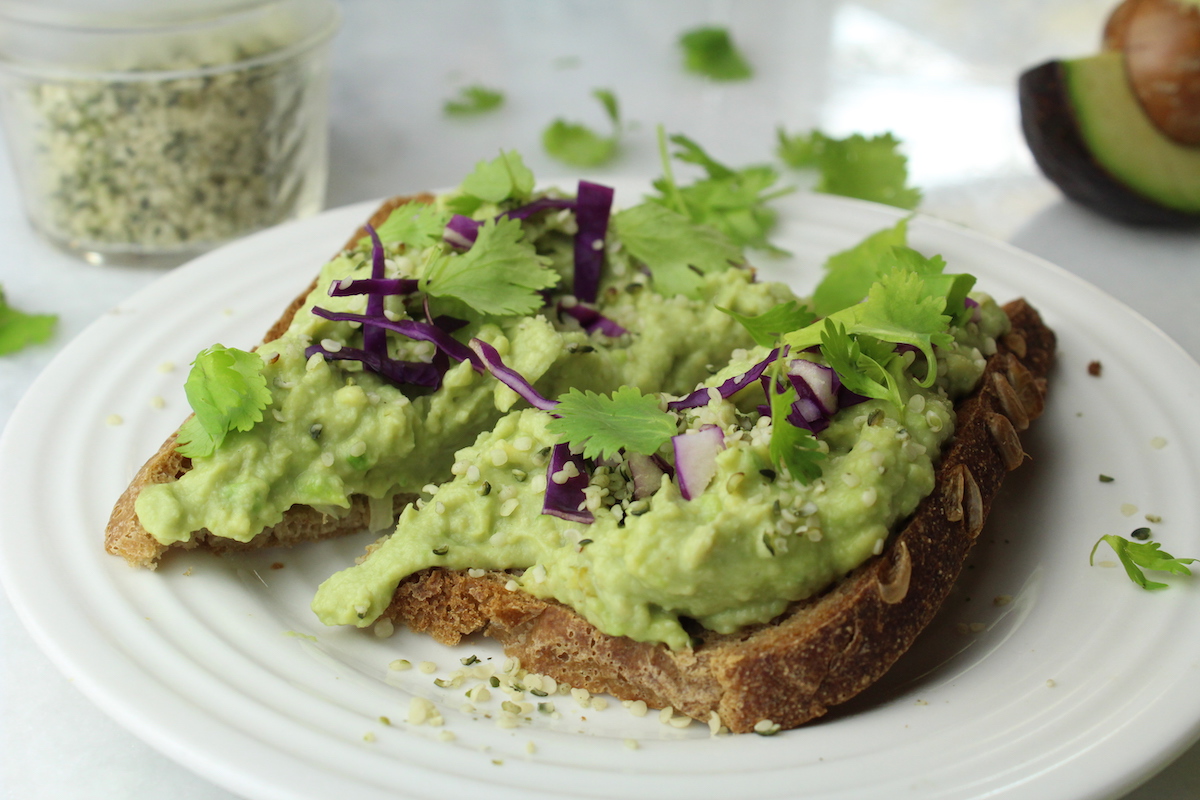 Did you make this recipe?
Be sure to tag @therefinedhippie on Instagram and hashtag it #therefinedhippie!

print