So what the heck is a Buddha Bowl exactly? They're also sometimes referred to as glory or hippie bowls. Perhaps you've seen one of these terms flying around social media from the health/vegan community. Or maybe you have absolutely no clue what I'm talking about, but I'm here to help enlighten you (perhaps just like Buddha 🙂 ) of this ultra nourishing dish. A Buddha Bowl is essentially a big bowl of plant-based goodness! Urban Dictionary defines the term as, "a bowl which is packed so full that is has a rounded appearance on the top much like the belly of a buddha." The ingredients used create a beautiful rainbow assortment of nutritious foods.
Buddha bowls are considered a complete meal due to being so nutrient dense, consisting of all the vitamins and minerals you need with grains, healthy fats, carbs, fiber, and protein.
The bowls pictured consist of some of my go-to ingredients. The first has basmati rice, steamed purple sweet potatoes, brussel sprouts, sauerkraut (full of probiotics and one of the healthiest foods), grated carrots, and of course avocado. I topped it off with a sprinkle of ground flaxseeds (high in omega-3's) and a homemade goddess dressing that I got from this recipe. If I don't have that in the fridge I'll whip up a quick tahini sauce that goes perfectly. I've included that recipe down at the bottom. If making your own dressing isn't an option don't fret, this type of dish is delicious on it's own! Add just a squeeze of lemon and olive or coconut oil and you're set!
Buddha bowls can consist of whatever yummy veggies you'd like and/or have in your fridge. They can be raw, cooked, cold, warm, or a mixture. The following ingredients are a guideline of what I regularly use. Mix and match whatever sounds good to you! Have fun with it and see how colorful you can make it!
Buddha Bowl Ingredients:
Grain: organic brown basmati or jasmine rice or organic white basmati or jasmine rice, quinoa
Protein: tofu, chickpeas, edamame, beans, tempeh
Greens: kale, spinach, arugula
Veggies: broccoli, brussel sprouts, purple or orange sweet potato, carrots, beets, zucchini, squash
Healthy Fats: avocado, walnuts, almonds, cashews, sunflower seeds, flaxseeds
Extra Items: cilantro or parsley, ginger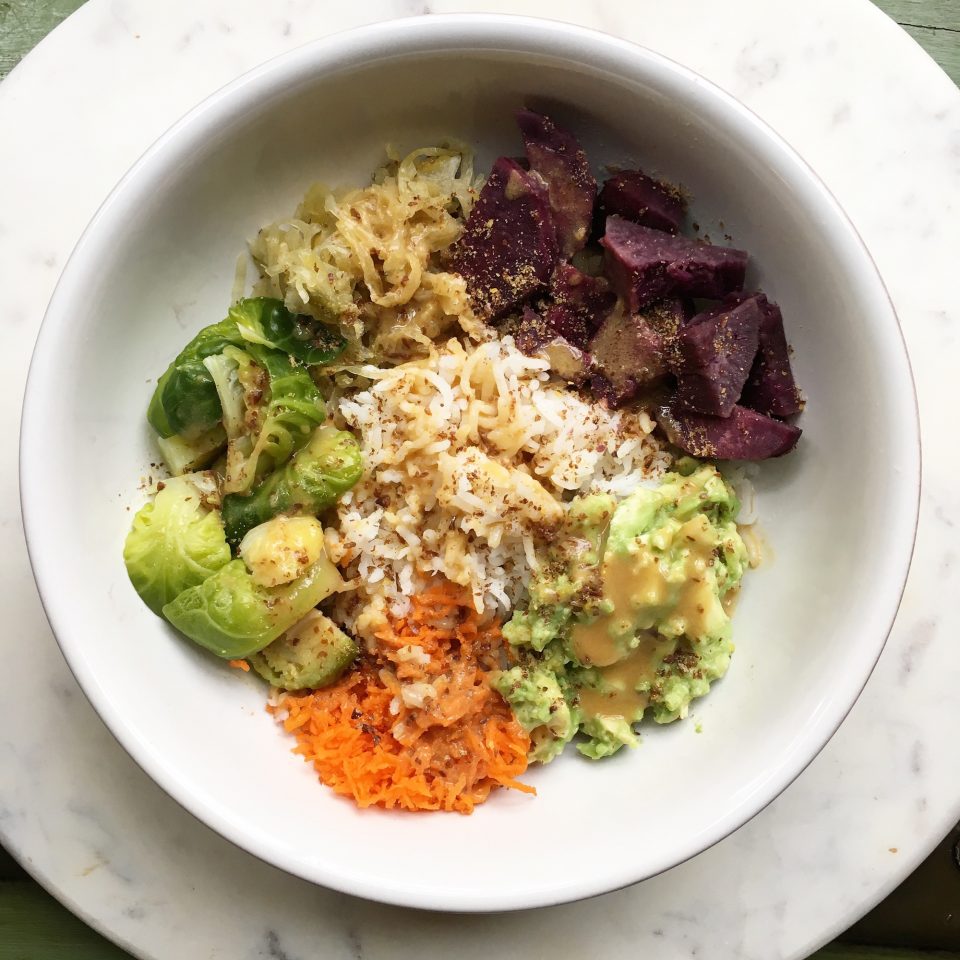 Quick Tahini Sauce:
2 tbsp tahini (from raw or roasted sesame seeds)
1 tbsp warm or hot water
1 tbsp olive oil
1 tsp lemon juice
1/4 tsp garlic powder
1/2 tsp Himalayan pink or sea salt
Add tahini, olive oil, and lemon juice to a small bowl.
Add water, whisking as you go until it becomes thick and creamy.
Taste test to add salt or more garlic. If you want it less thick just add a bit more water.
Add to a buddha bowl, falafels, salads, or veggies.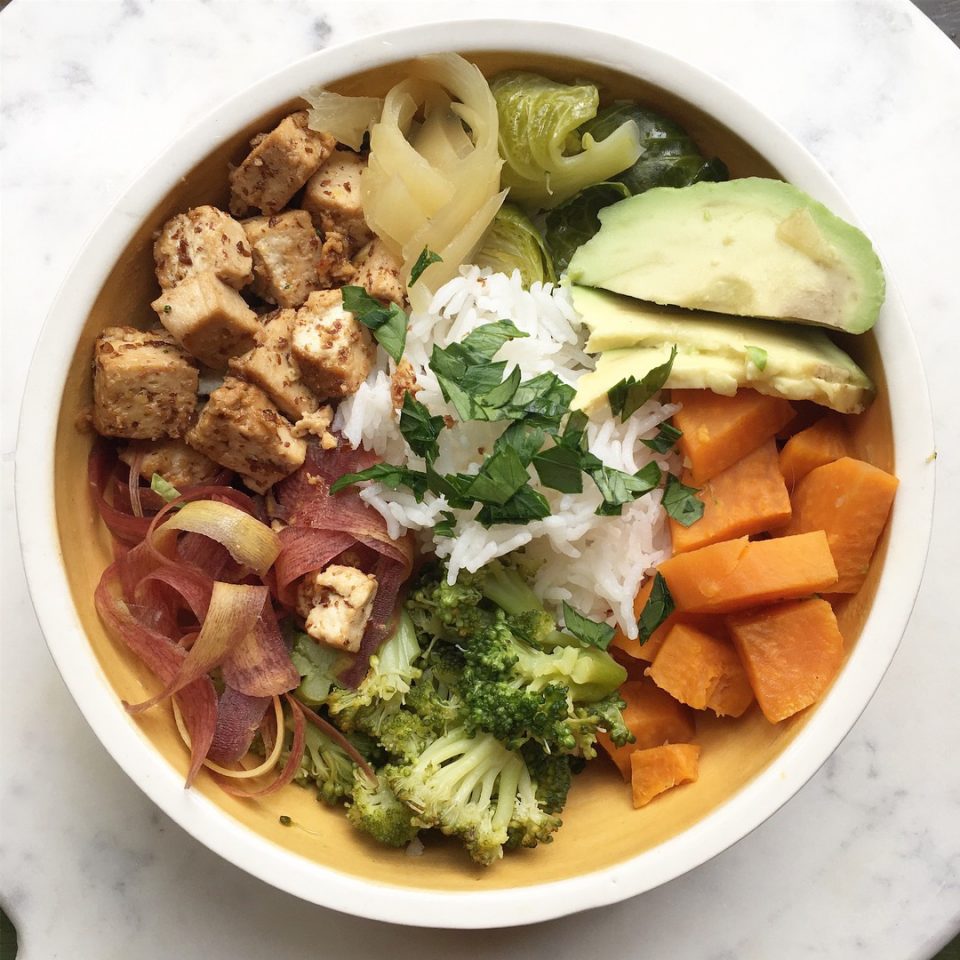 print