Made with chickpeas, falafels are high in protein, complex carbohydrates, and fiber. They're filled with nutrients like calcium, iron, magnesium, phosphorus, potassium, and zinc. Plus, they're delicious!
For this recipe I used some chickpeas that had been soaked and then sprouted for 2 days. This method gets rid of the phytic acid, which all grains, beans and legumes have. I'm working on a post now to further explain this anti-nutrient.
*Note: Sprouting is not necessary for this recipe. Canned chickpeas will work as well!
Ingredients:
1.5 cups chickpeas (sprouted or from a can)
3 garlic gloves
2 tsp cumin
1 tsp coriander
2 tsp lemon juice
1/2 cup spinach
1/2 cup kale
1/2 tsp salt
1 tbsp garbanzo flour (only if they seem too juicy)
Directions:
Preheat oven to 375 degrees.
In a food processor or blender, combine all ingredients. Blend well. If you need to, scrap down the sides as you go.
Blend until it's the desired texture.
Line baking sheet with parchment paper.
Create 8-9 balls with the mixture, adding garbanzo flour if needed.
Press balls down to form into patties.
Bake in over for 30 minutes, flipping the falafels half way through.
Take out and serve alone or over rice. You can also make a tahini or cilantro tahini sauce to drizzle over.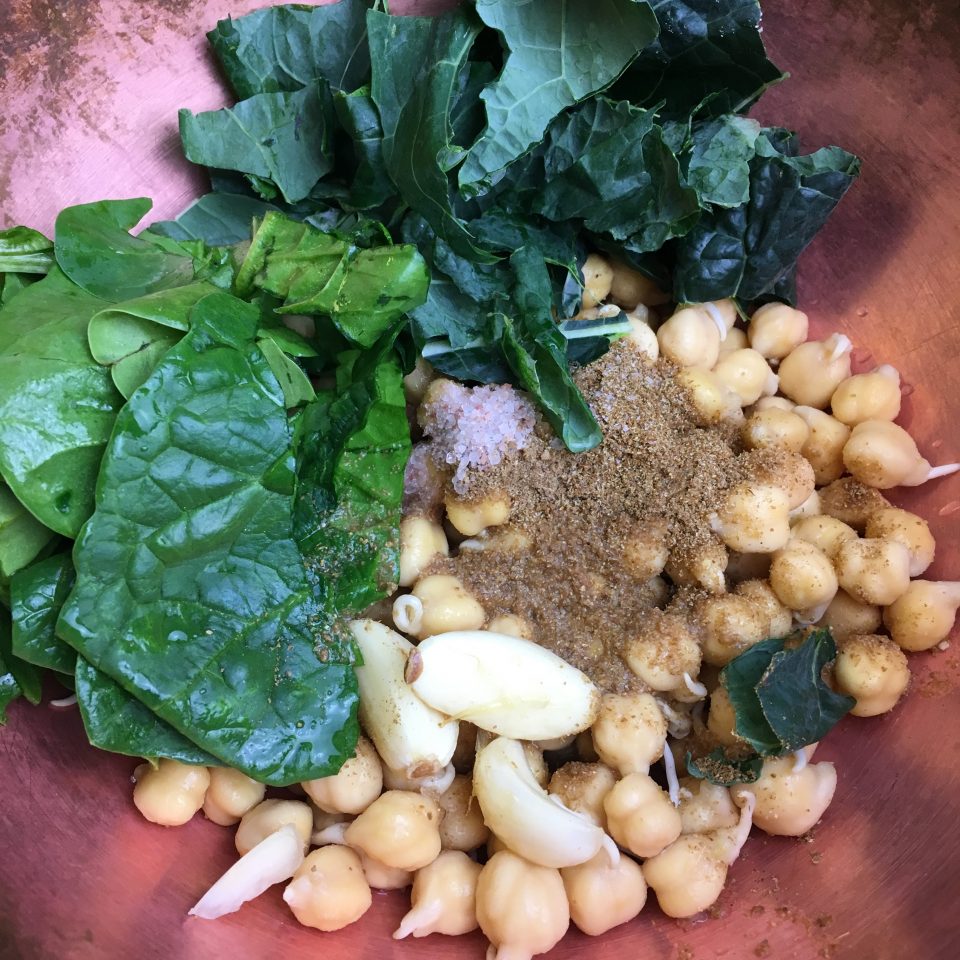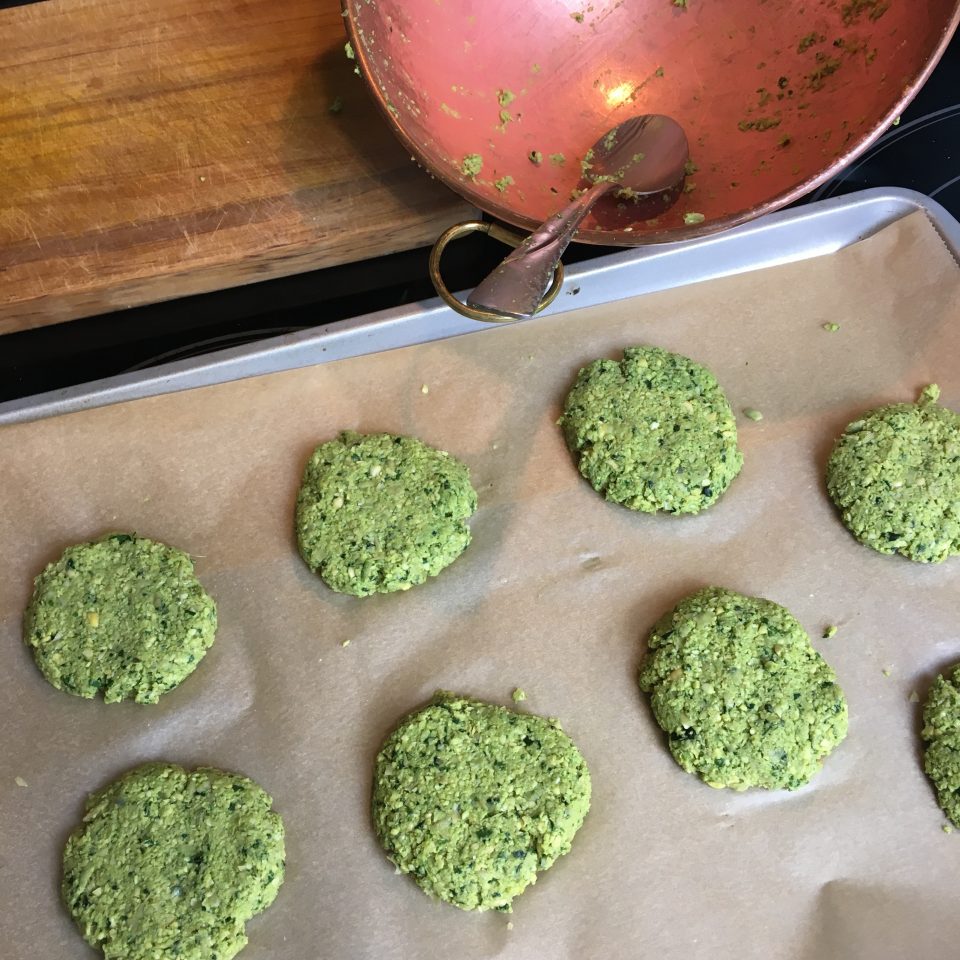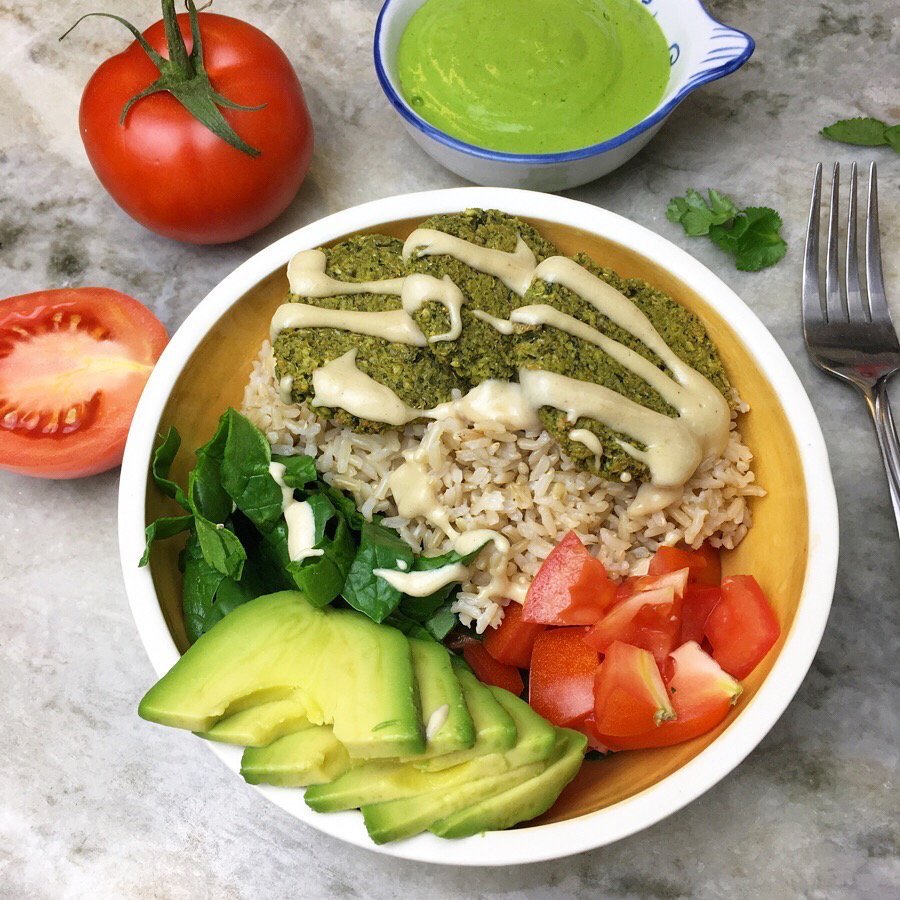 print