Isn't it astounding how quickly time seems to fly after mid September?! I can't believe it's already October! And since the holidays are fast approaching I've been working on some new recipe ideas that are perfect for entertaining. Hence this baked almond ricotta! This recipe is decadent, delicious, and presents really well served at parties. Pair with your favorite crackers, add to an epic vegan cheese board, or simply make on a random Tuesday to enjoy with your family. No matter what way you choose it's sure to be a crowd pleaser.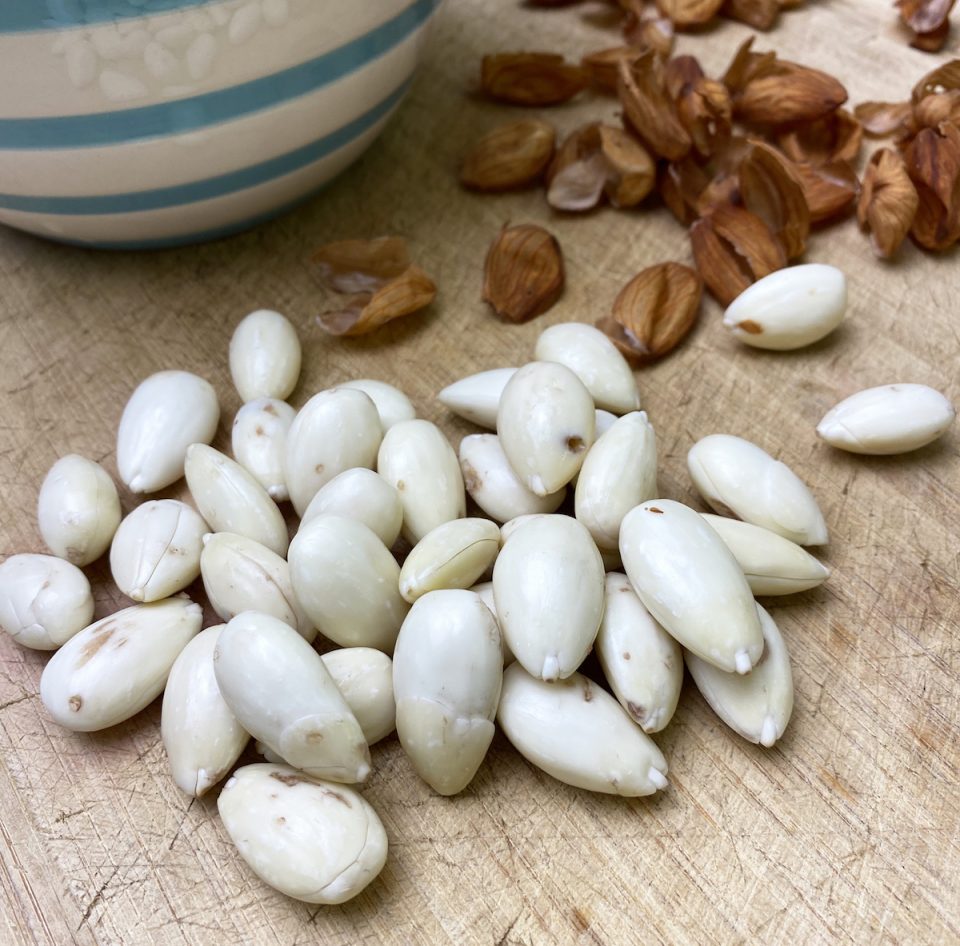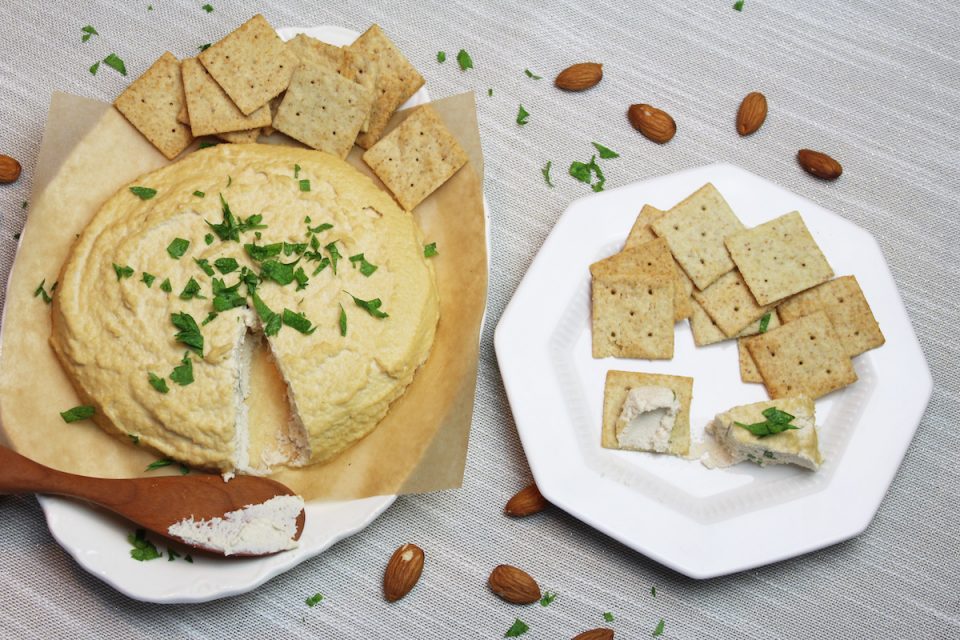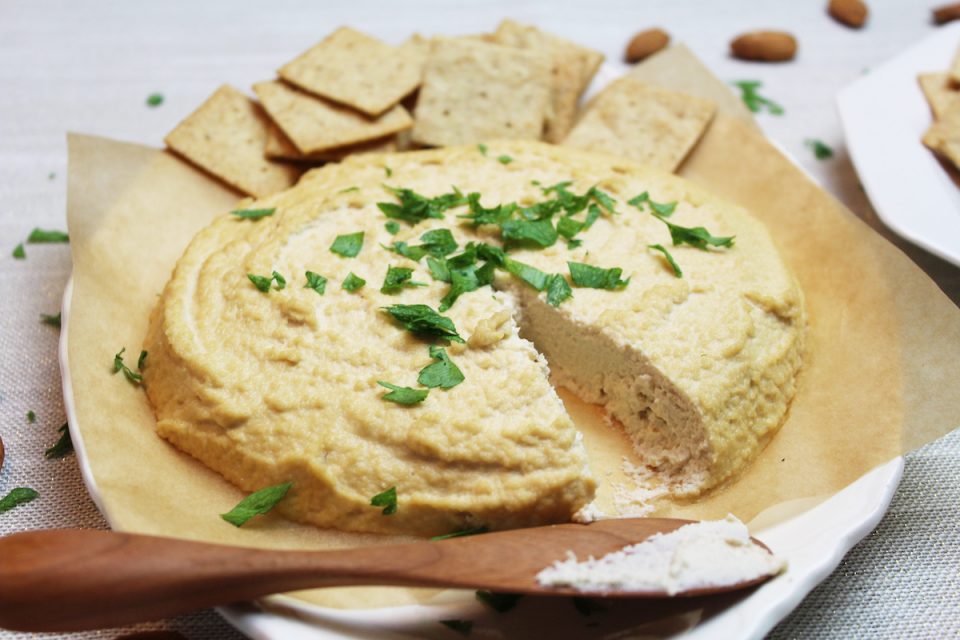 Ingredients:
1 cup raw almonds, soaked overnight (8+ hours)
4 tbsp extra virgin olive oil or avocado oil
4 tbsp water
1/4 cup lemon juice
1/2 tsp garlic powder
1/2 tsp onion powder
1/2 tsp salt
1 tsp miso (classic red)
parsley for garnish
Directions:
Soak almonds in water overnight or 8+ hours.
When the almonds have been soaked preheat the oven to 200º, line baking sheet with parchment paper and set aside.
Rinse and drain soaked almonds. Gently pop off the skins* to create a white creamy texture.
Add all ingredients to high powered blender. Blend until smooth but still with some texture. Use your best judgement.
Spoon mixture onto parchment paper and form in a disc shape using a spatula or spoon.
Bake for 40 minutes.
Remove from oven, garnish with some chopped parsley, and enjoy! Can be eaten warm or chilled.
*Note: Almond skins can be saved and toasted to make a crunchy snack or salad topper. Simply drizzle with preferred oil and bake at 300º for 10-15 minutes.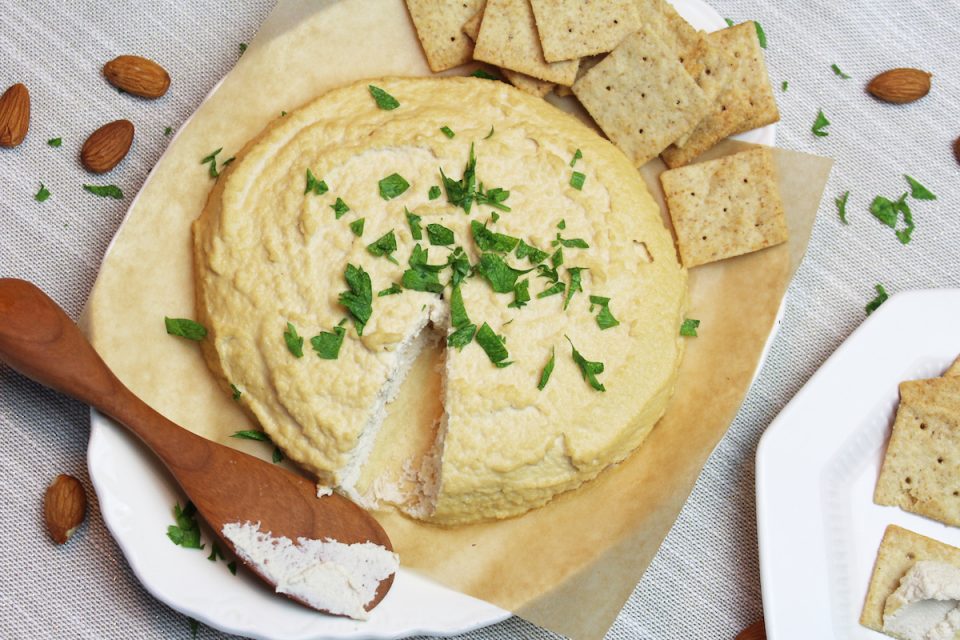 print