St. Augustine: History and Health Food
After two years of not traveling much, my husband and I made our first "big" trip down to Florida in April. We've been to St. Augustine around 4 times now and it's still one of our favorite places to visit. The city is filled with so much history (it's the oldest city in the United States) but for the health food seeker, there's quite a fair amount of delicious options.
As always, one of the main things anyone does while on vaca is EAT! And while many people will use this time as an excuse to eat junk food, I get excited to explore the different healthy fare and find inspiration for my own creations.
Below are a few of our favorite restaurants as well as things to do while visiting this adorable city.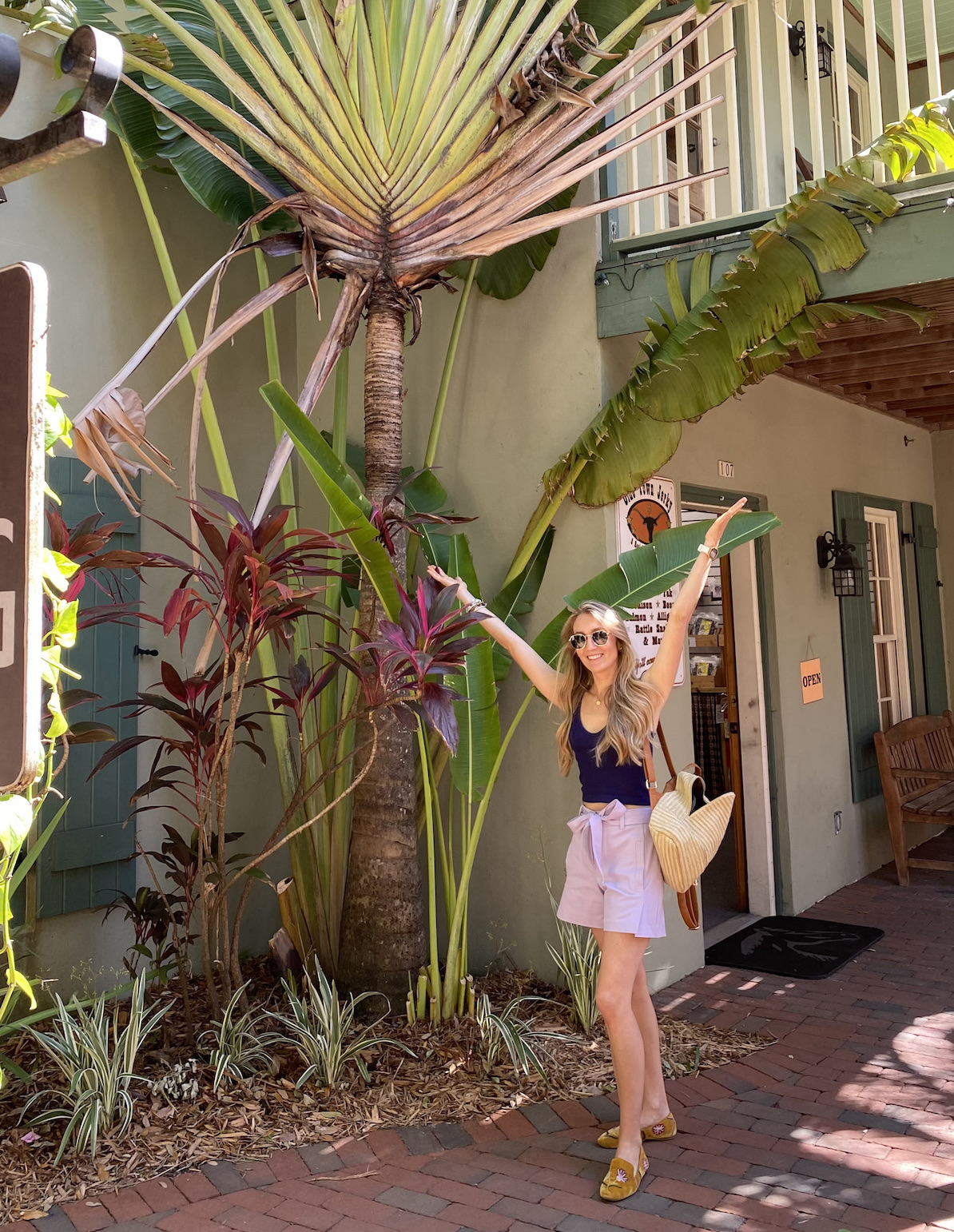 Cuisine
When a person is truly concerned about being healthy, that mission doesn't go out the window just because one is traveling. Sure, we eat out more than usual, but we certainly search out the healthiest food. St. Augustine has a plethora of clean plant-based options.
As usual, I used the Happy Cow app to scout out some spots ahead of time. We also just wandered around the city, reading menus posted on doors; there were several spots that didn't show up on the app.
This lovely little cafe serves breakfast and lunch, all organic, all plant-based! You can order a smoothie, fruit bowl, or choose from delicious grab and go options like their chickpea salad on sprouted ezkieal bread or a kale salad. I had their Brain Boost latte (Lion's Mane and Dandelion) and was obsessed – so in love that I ordered it two days in a row.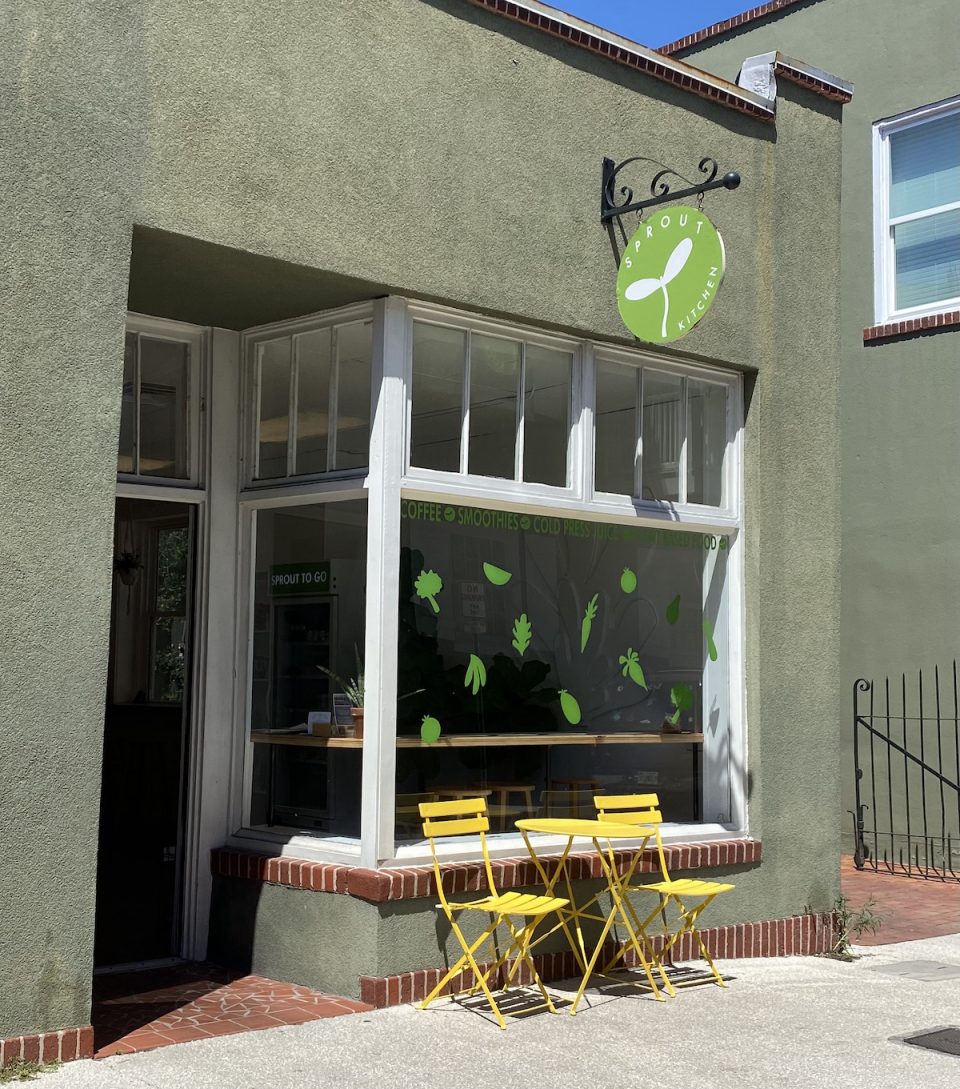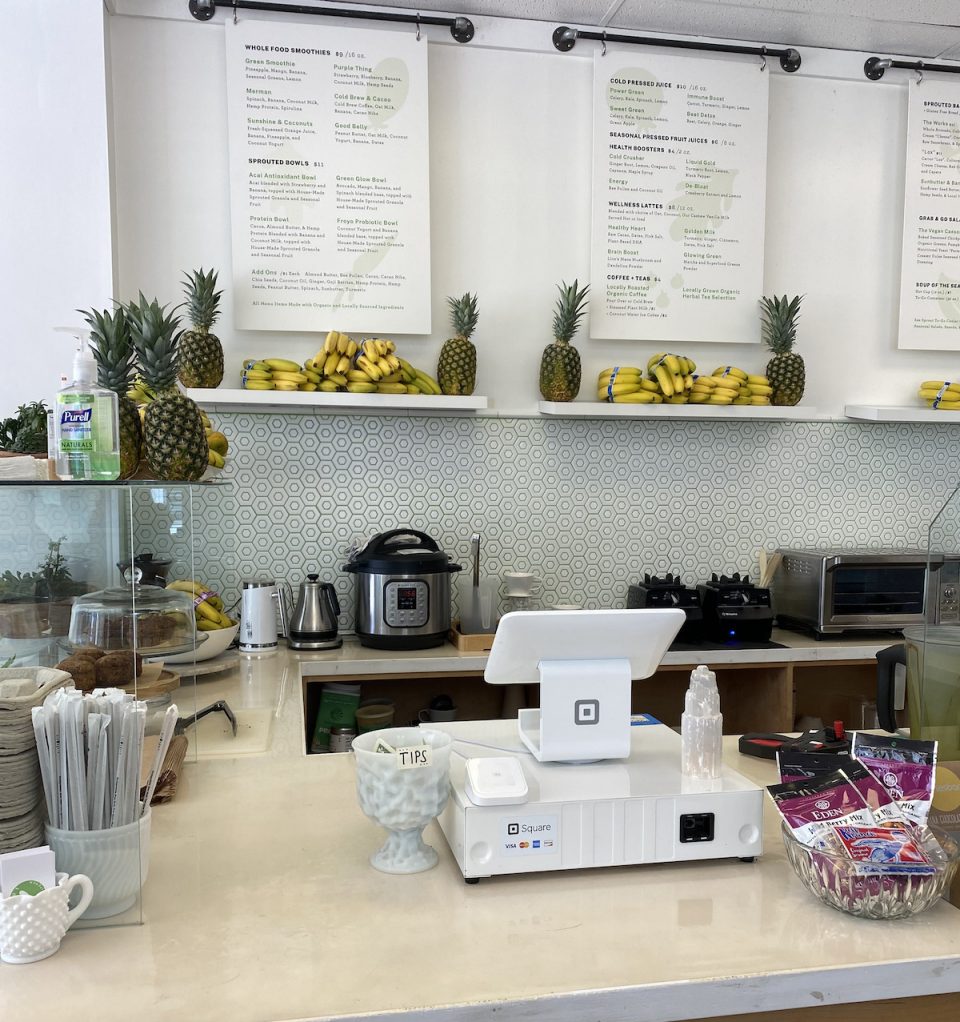 We stumbled upon Forgotten Tonic after deciding to walk down an adorable cobble stone street we'd never explored. Not only did we discover a precious little garden, but we found Forgotten Tonic, which had several plant-based vegan dishes and apps.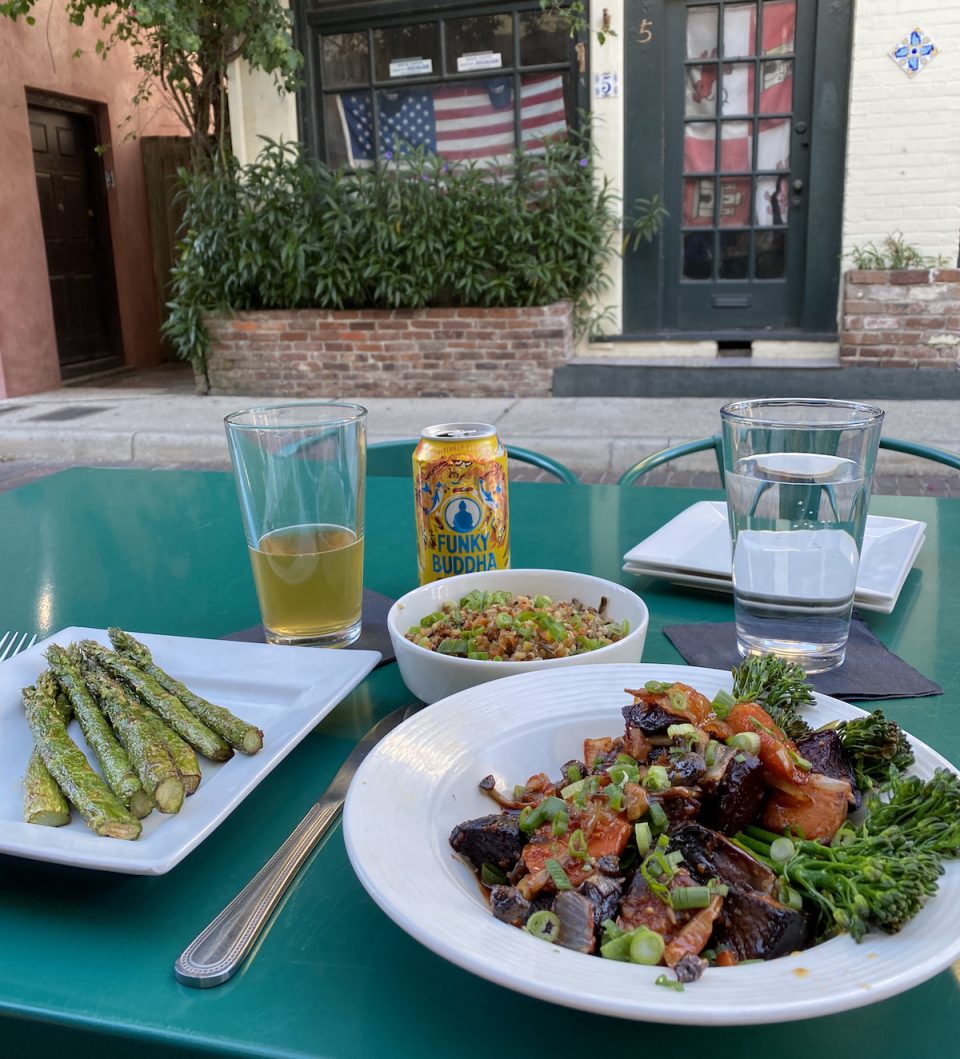 Just over the bridge from downtown is Buena Onda, a new comer sitting in the former Present Moment Cafe (raw vegan restaurant that was once there). Holy moly was it amazing! This vegetarian/vegan cafe is sure to please all palates!
We had their Superfood Burger and Vegan Frittata. I'm already salivating just thinking about it and looking at these photos! They also serve scrumptious elixir lattes, filled with the most healthy herbs on the planet like reishi, lions mane, and turmeric.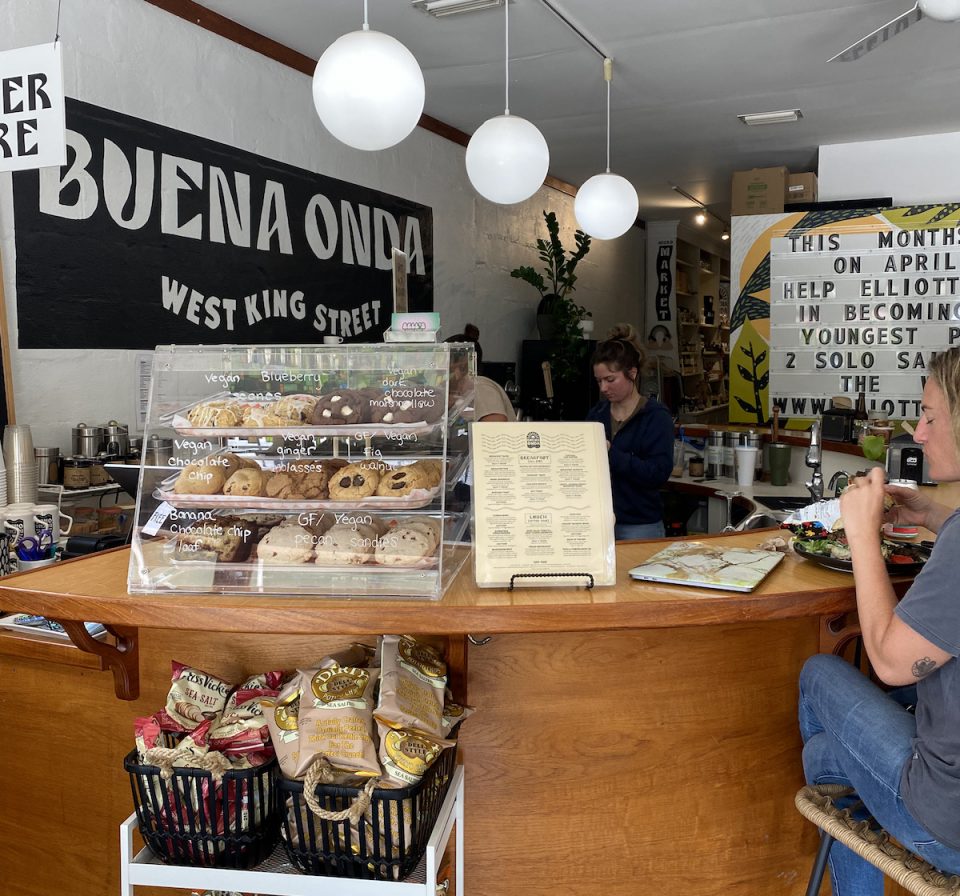 History
Being the oldest city in America, it's no wonder that this a main draws for visitors from all over the world. And while St. Augustine can come across to some as super touristy or commercial, I find it fun! The downtown is very small and easy to walk.
Below are a few of my must see stops.
While we didn't go to the fort this trip, Castillo de San Marcos is a must if you're visiting St. Augustine for the first time.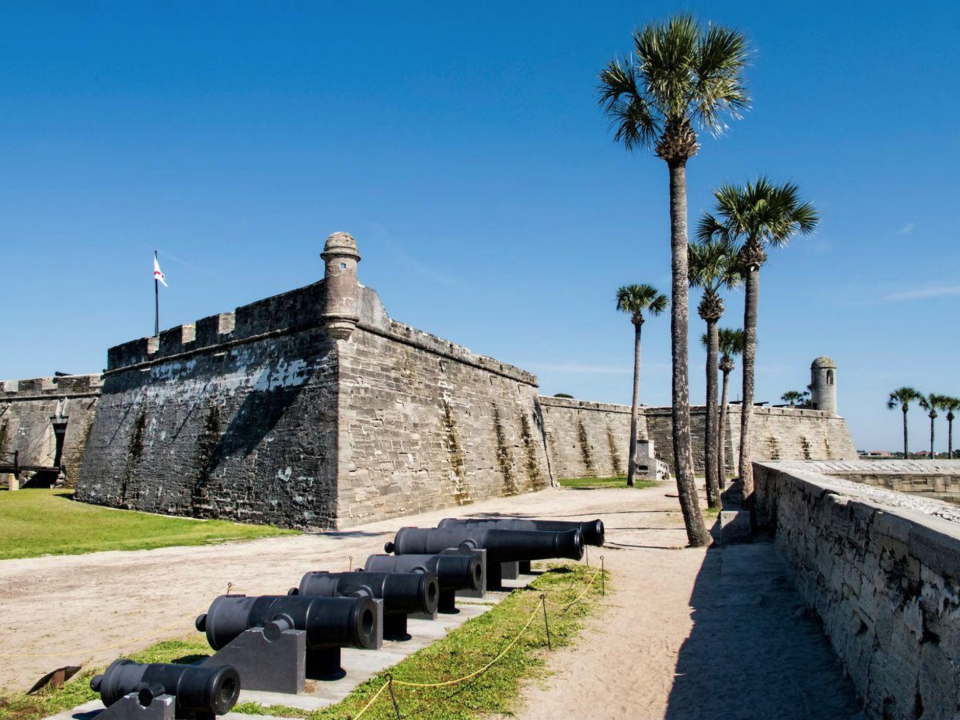 The once Pounce De Leon Hotel, now Flagler College, is a must see. The campus and main building are stunning, having been built to accommodate the wealthiest Americans for their winter retreat during the Gilded Age.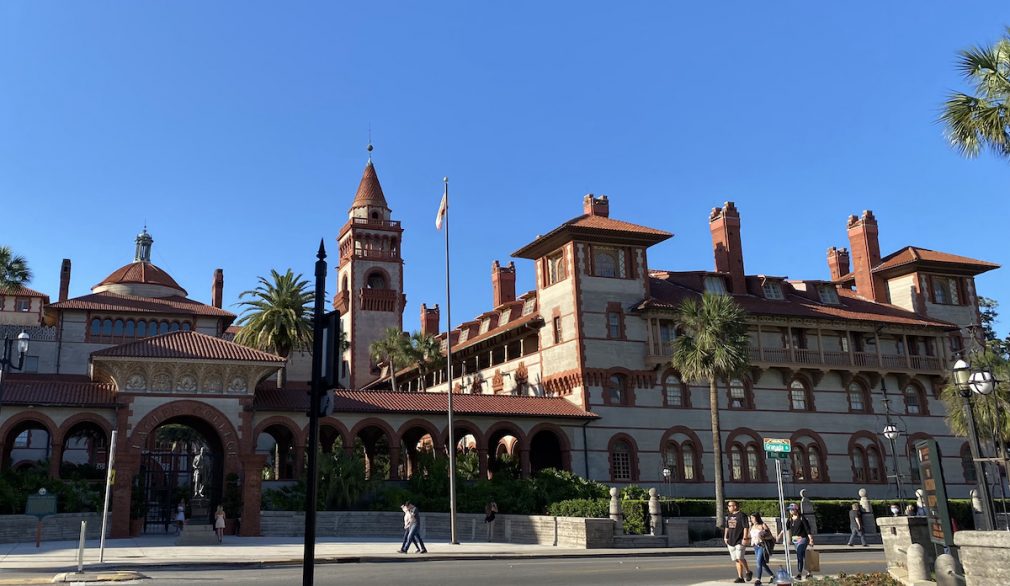 This might seem touristy and cheesy but that's because it is. And if you're visiting then you are a tourist – own it! There's no shame in fully immersing ones self into the tourist role.
Old Trolley Tours allows you to get off and on when you want, where you want, making it a great way to get around the whole historic downtown.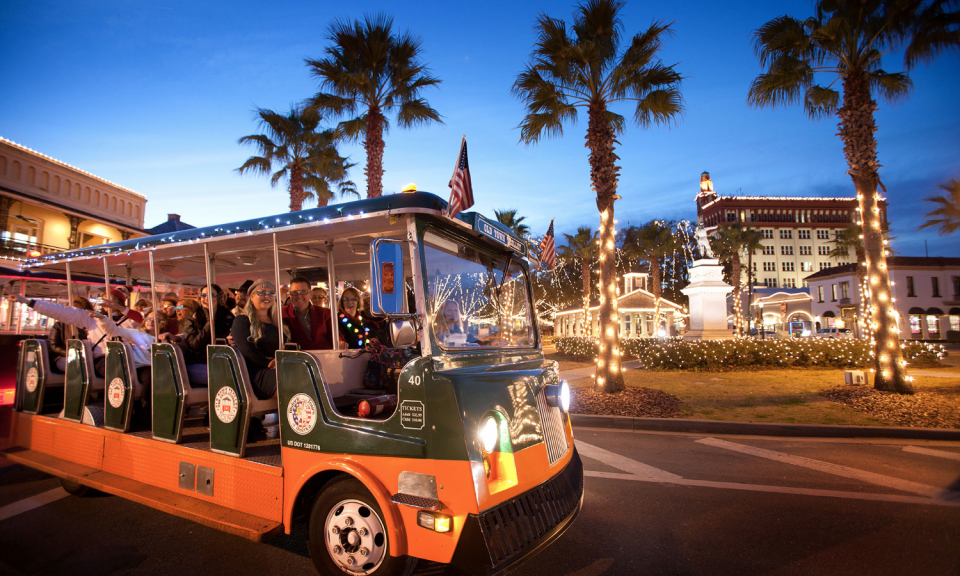 Have you ever been to St. Augustine? What are your favorite restaurants and places to explore?

print