Austin, Texas: The Refined Hippie visits Hippie Haven
Austin, Texas has many nicknames…The Capitol City, ATX, Bat City, River City, and my particular favorite, of course, Hippie Haven. Prior to our departure, I heard many good things about the city. Everyone who had visited told me that I'd love it! They also said that it was super "granola", a term I personally adore. However, sadly that expression is often used derogatorily. A "granola" place or person is defined as "denoting those with liberal or environmentalist political views, typified as eating health foods". Since when did caring about the planet and the health of ones body become a bad thing? I personally love granola, the breakfast food and view on life/planet. Anyways, I digress. 🙂
Our friends, Matt and Mollie, have lived in Austin for years and have been inviting us to come visit. It wasn't until this year that we finally took them up on the offer. And it was about time; we hadn't seen each other since our wedding…almost 4 years ago!
While Matt and Mollie aren't exactly plant-based vegans, they are health conscious and open-minded. They were more than gracious to show us all that the Austin veggie scene has to offer and we were NOT disappointed. We ate so much delicious food, did a bunch of yoga, and played outside. All of my favorite things! Our only issue with the trip was that it was too short!
Below are some of the highlights of our trip, or at least the parts that I got pictures of.
Counter Culture
Our first meal in Austin was dinner at Counter Culture, which had me at its name. It also had me immediately when we walked in the front door, all the walls were adorned with cat art! I later found out (while writing this blog post actually) that there was a group Cat Art Show going on. Swoon. Adorable.
The menu, which proudly states "local & organic whenever possible" on the front, had all the favorites…nachos, BBQ jackfruit, mac & cheese, seaweed salad, tempeh reuben. Derek and I both chose the beet mushroom walnut burger; it was divine. We also got a side of kale caesar and bbq jackfruit.
This place is the real deal with their slogan being "Everything is vegan: for the animals, the earth, and for you!"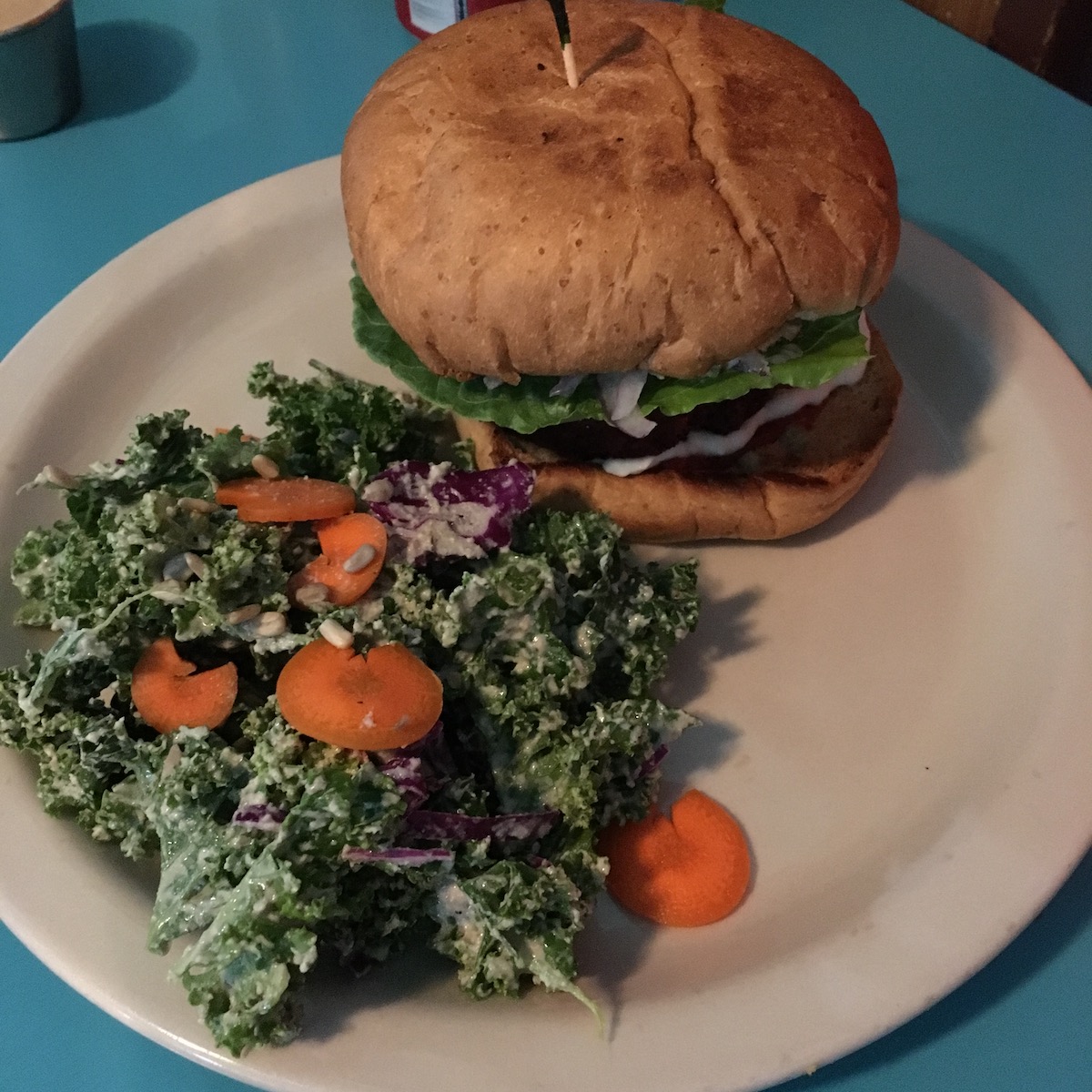 Juiceland
Saturday after a lovely morning yoga session, we stopped by Juiceland to get a smoothie. Juiceland's are everywhere in Austin, as well as other cities in Texas. The menu is extensive and everything on it sounds amazing! I decided on one of their best sellers, the "wundershowzen" (almond milk, banana, spinach, hemp protein, peanut butter).
Barton Springs Pool
Midday on Saturday was spent lounging by one of the crown jewels of Austin, Barton Springs Pool. The water there stays around a cool 68-70º year round and is home to the endangered Barton Springs Salamander, which is affectionately painted on a wall leading to the Springs. The pool is even closed every Thursday so the staff can meticulously clean it, ensuring the conditions are properly maintained for the salamanders, other wildlife, and guests.
Because of that cool 68º water, Mollie and I just lounged on the side with our legs in the water, watching the boys frolic in the pool. What can I say?! My tolerance for water under 75-80º is basically non existent.
It's absolutely beautiful though; the water is crystal clear and people are swimming and sunbathing everywhere. No wonder it's such a popular spot.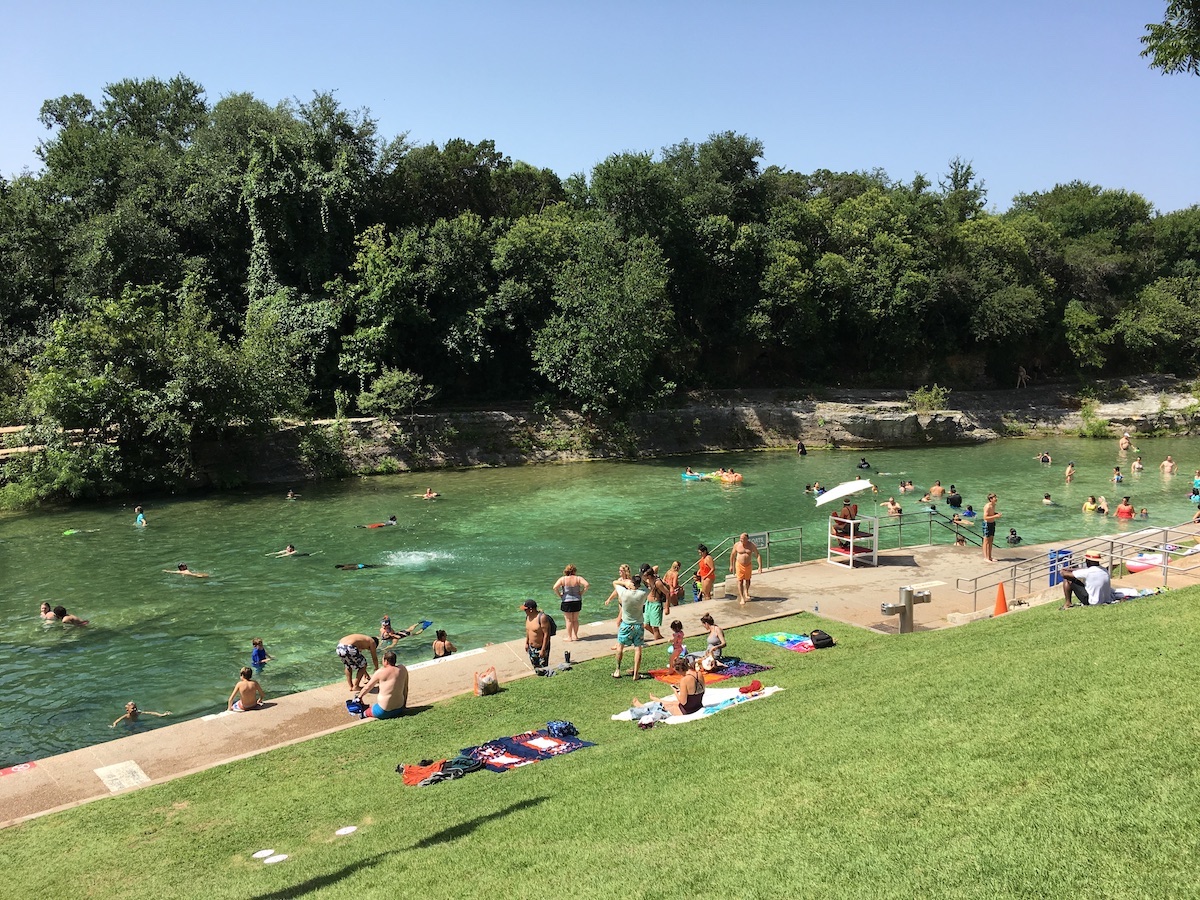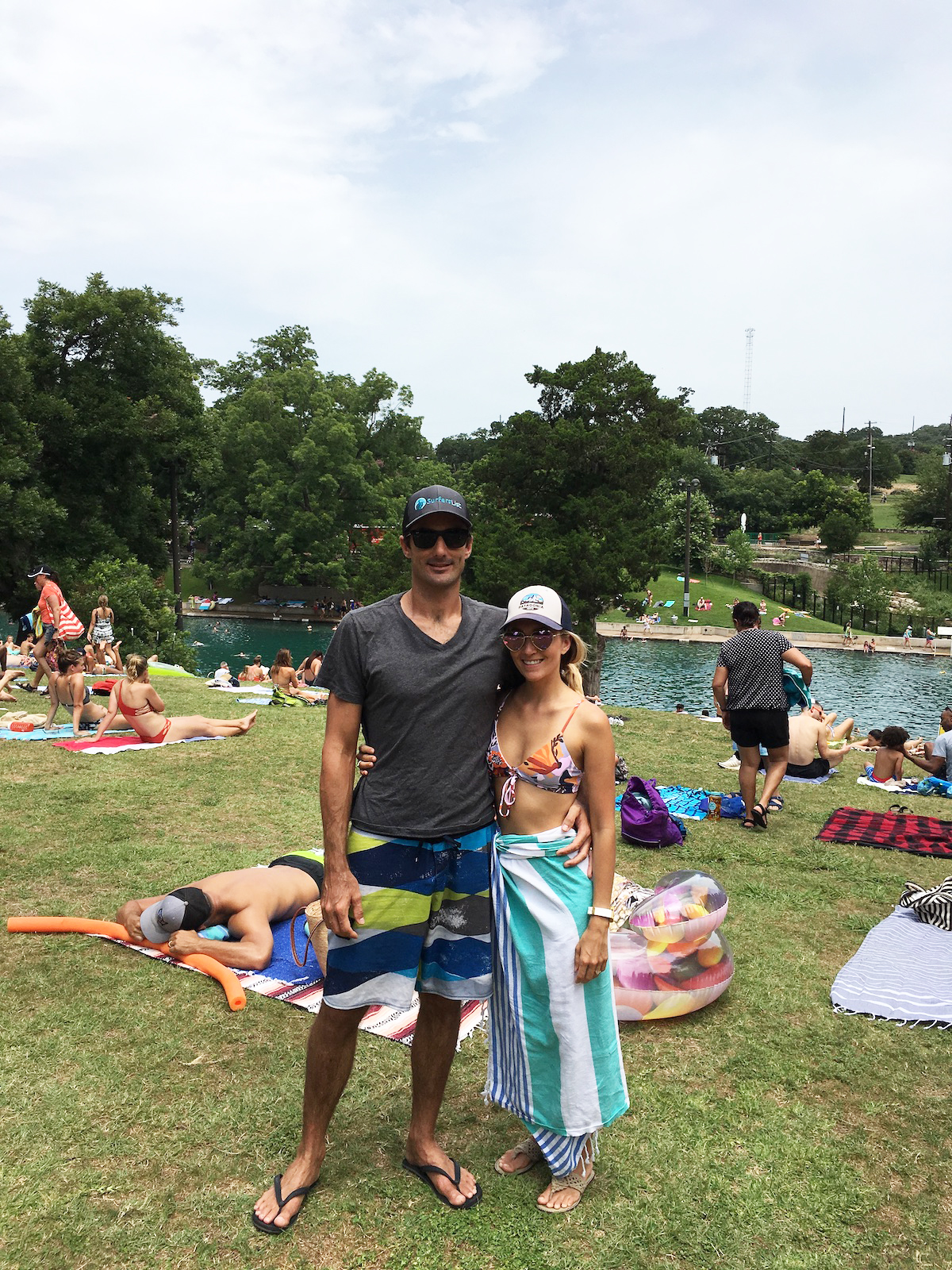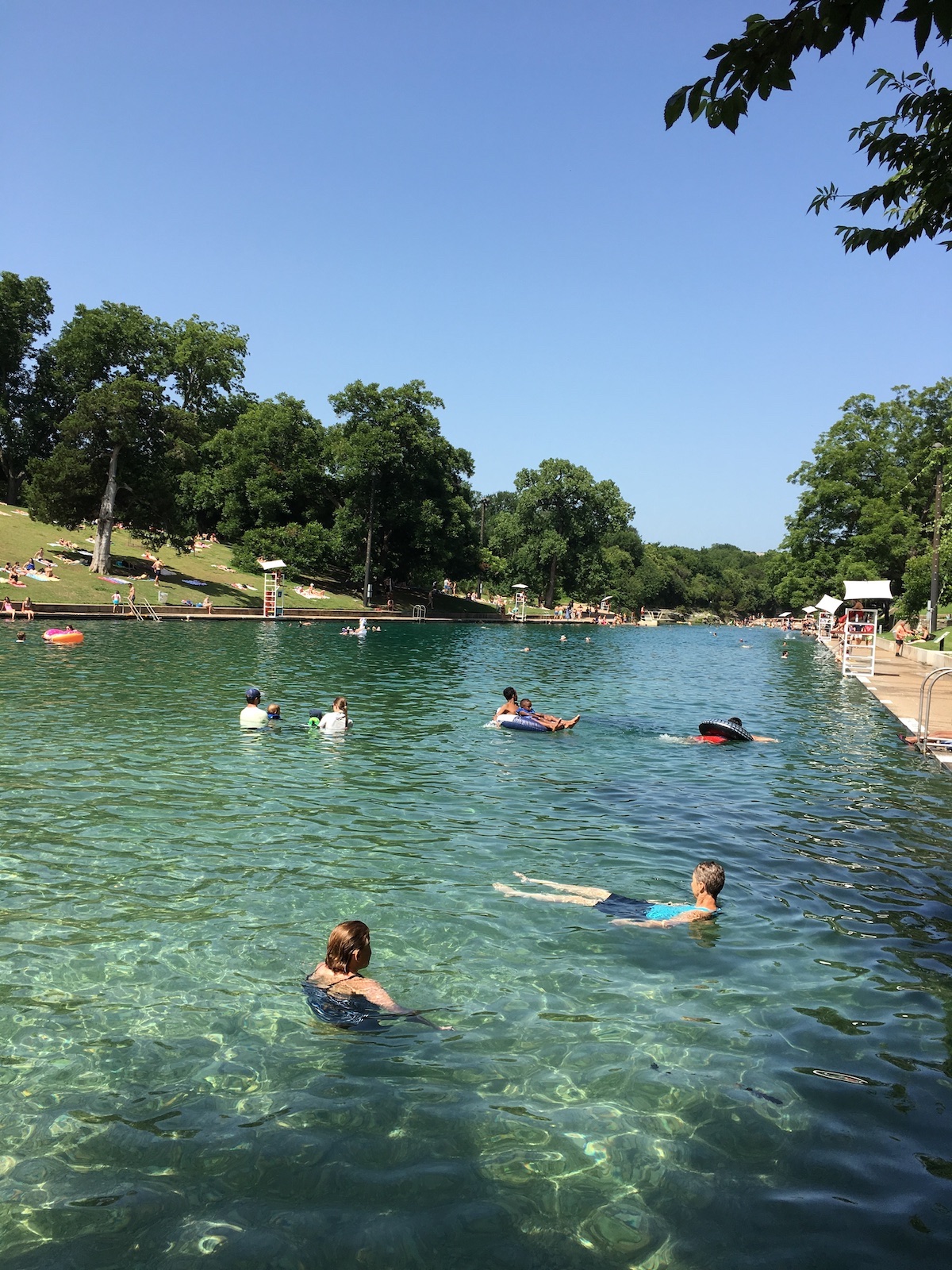 Casa De Luz
For lunch we tried out the famous Casa De Luz, an Austin staple.
The restaurant, which serves macrobiotic cuisine, is cafeteria style dining, with the menu changing daily. The food is plant based, organic, wholesome, gluten-free, and delicious!
Ironically, the location that was once a meat packing plant, is now a green oasis and mindful community center, hosting yoga sessions, workshops, seminars, and other holistic lifestyle events.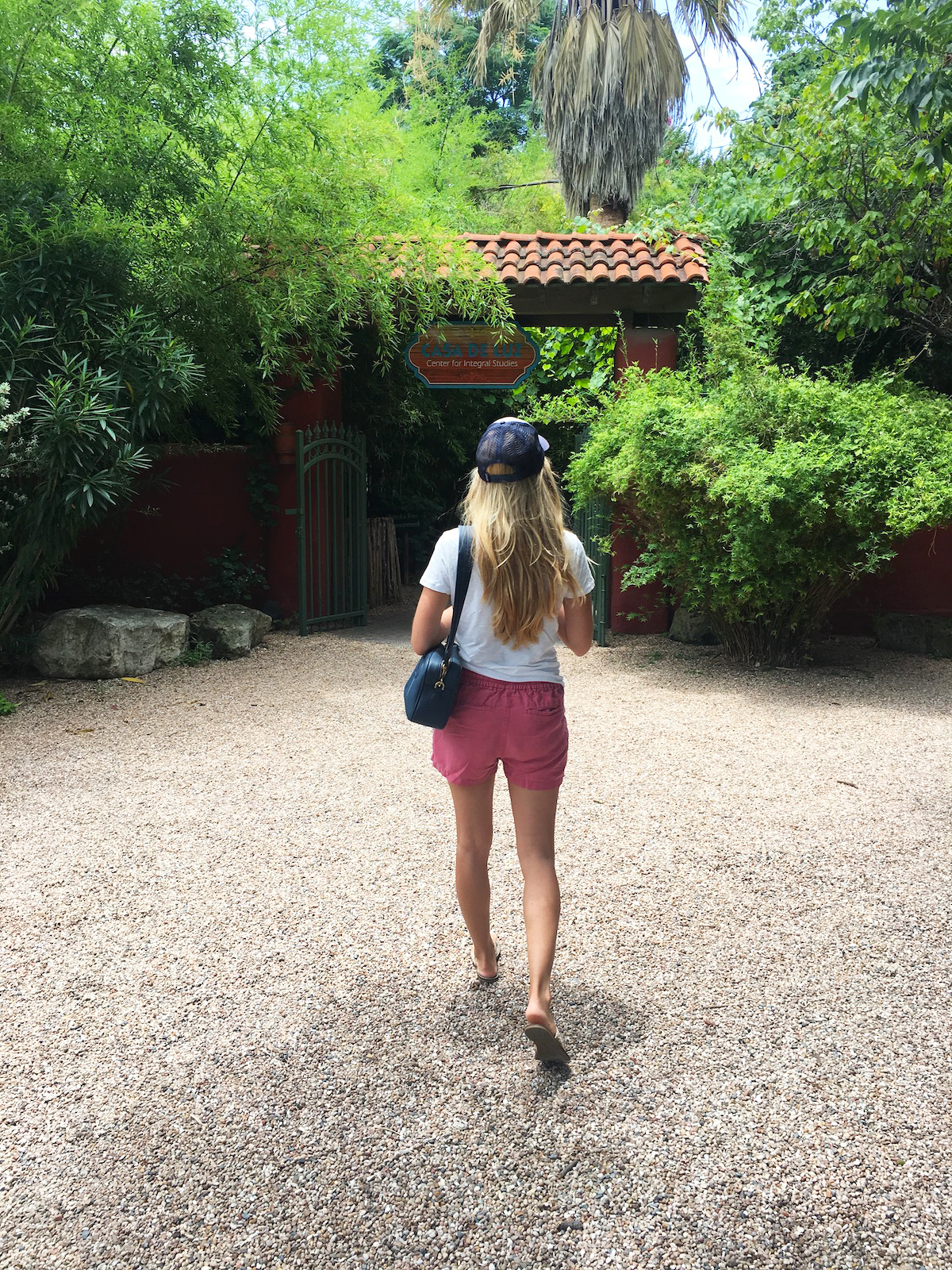 Citizen Eatery
Saturday dinner was spent at Citizen Eatery. The menu included Beyond Meat burgers, Buddha bowls, queso, and more. Derek ordered a hearty burger, while I tried the tikka masala. We also had some delicious cocktails and an appetizer of roasted brussel sprouts.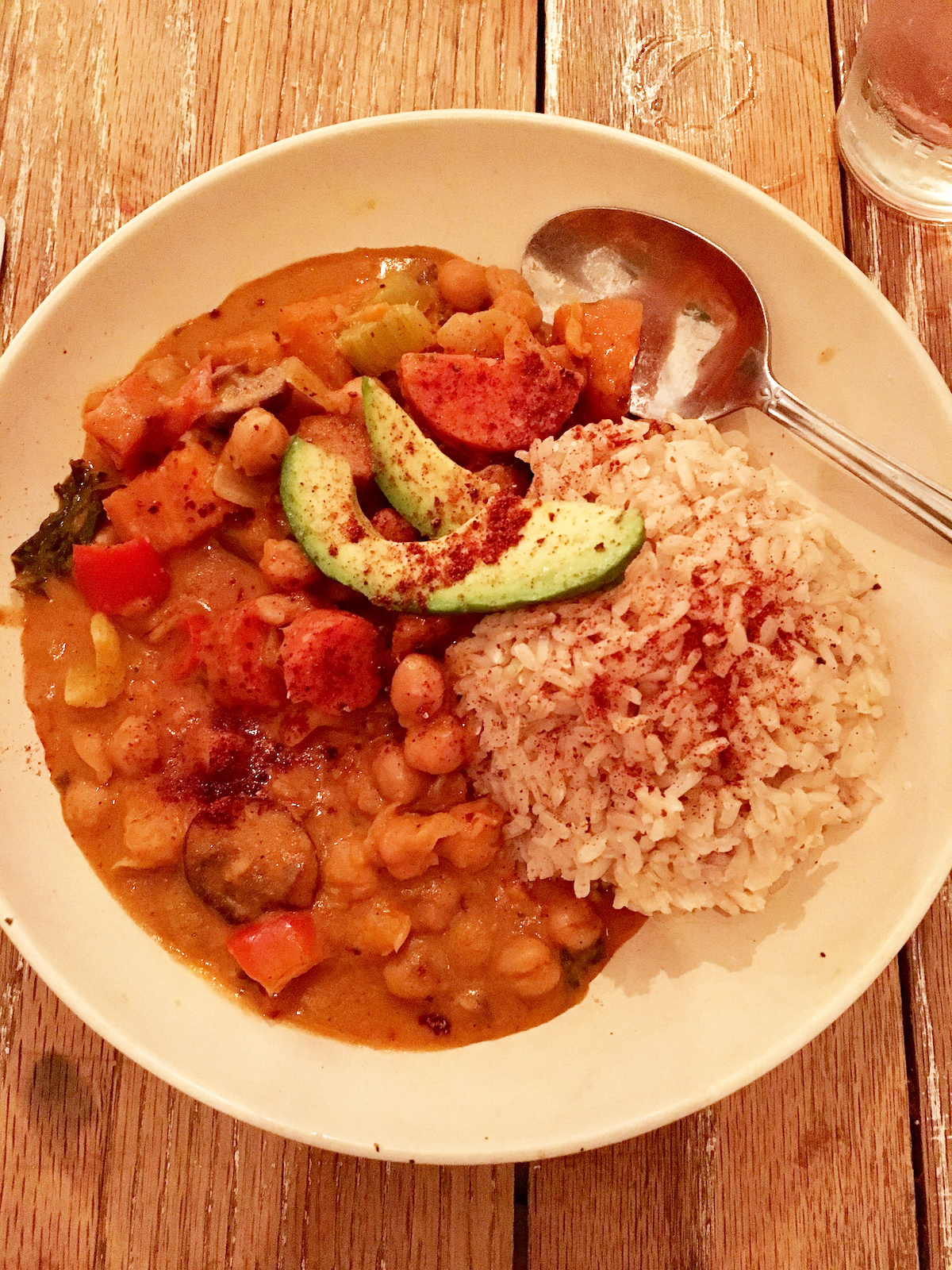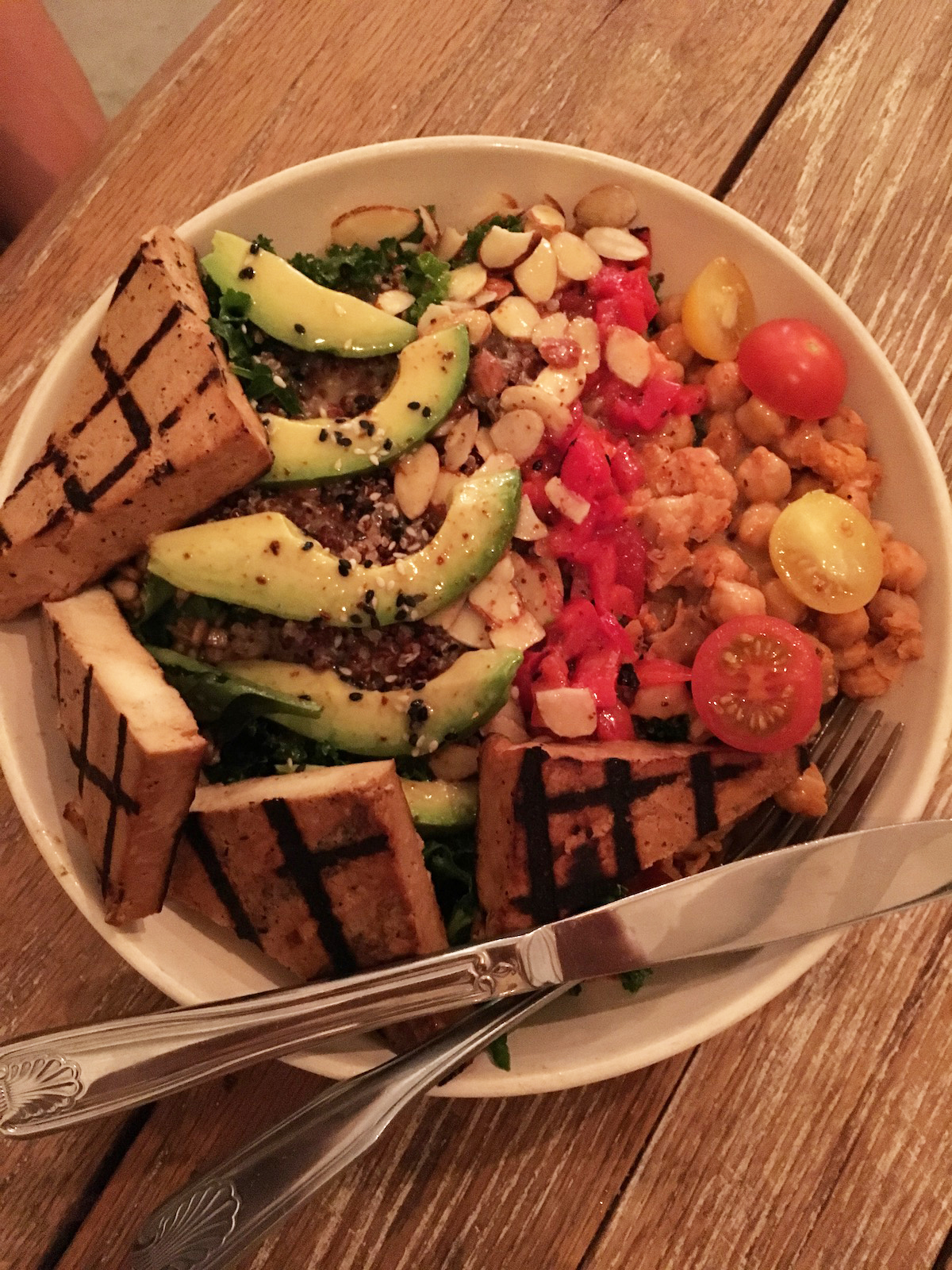 Barton Creek Hike
Our last full day in Austin was an overcast one with some scattered rain, but we didn't let that stop us. We made the most out it and got outside, hiking around Barton Creek, a tributary that feeds into the Colorado River. The water here was also clear and beautiful, very different from the sediment filled rivers of the South Carolina lowcountry. This is because there's a lot of rock, caves, and limestone in Austin.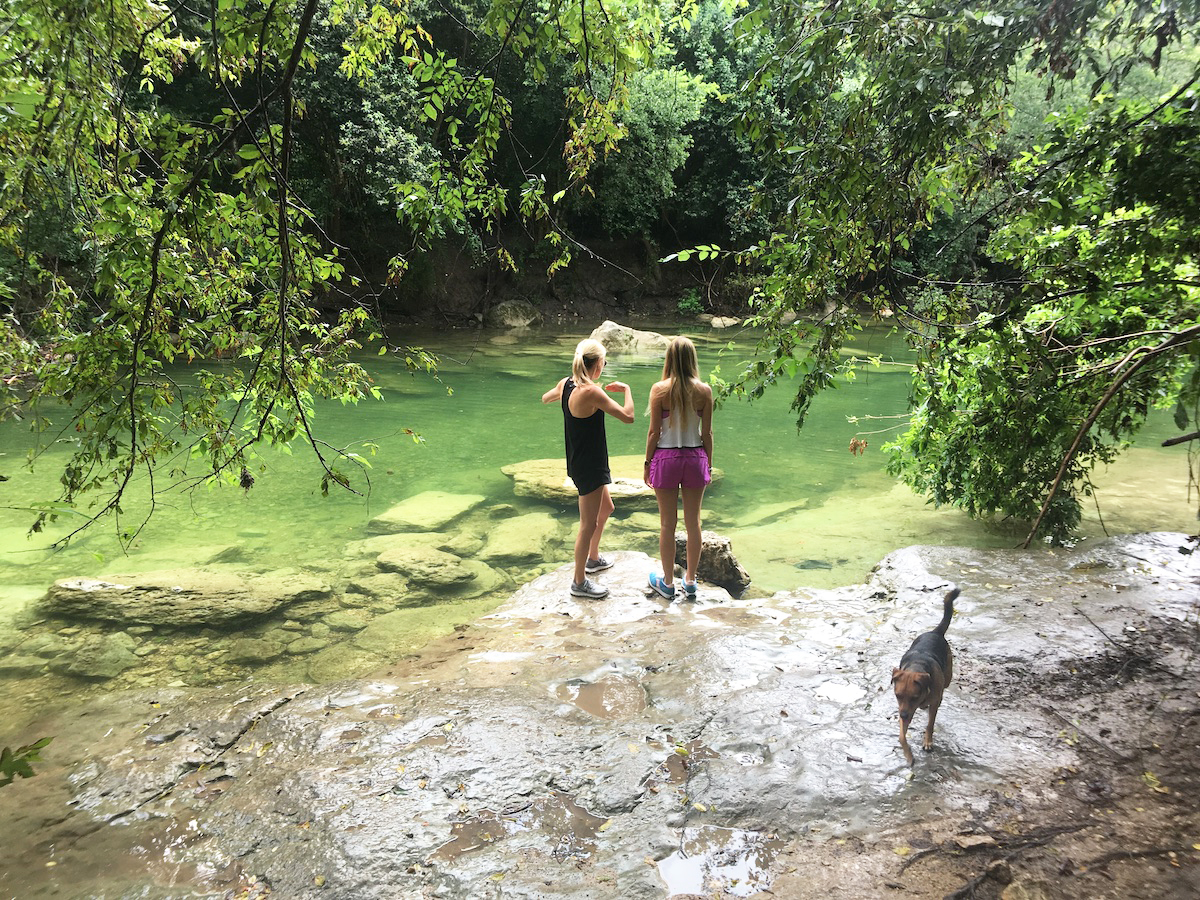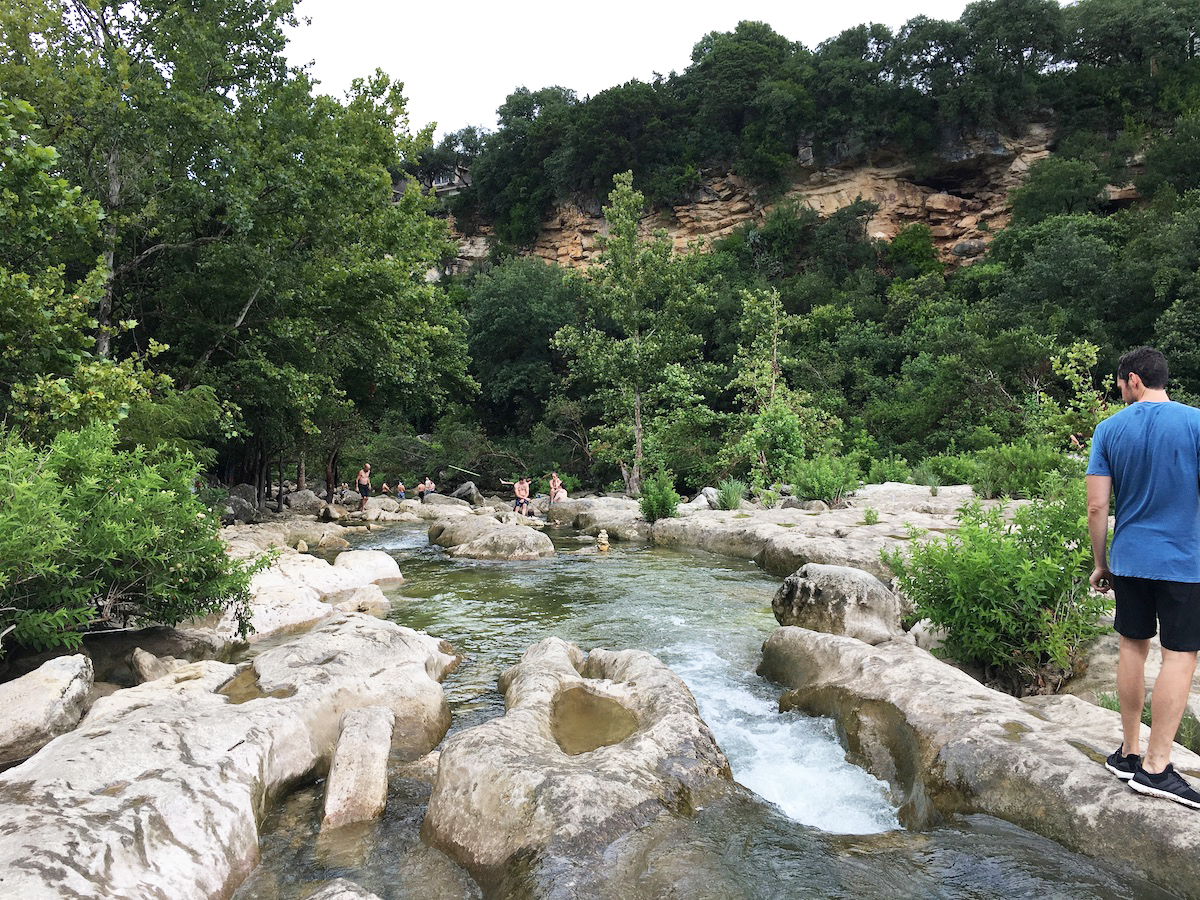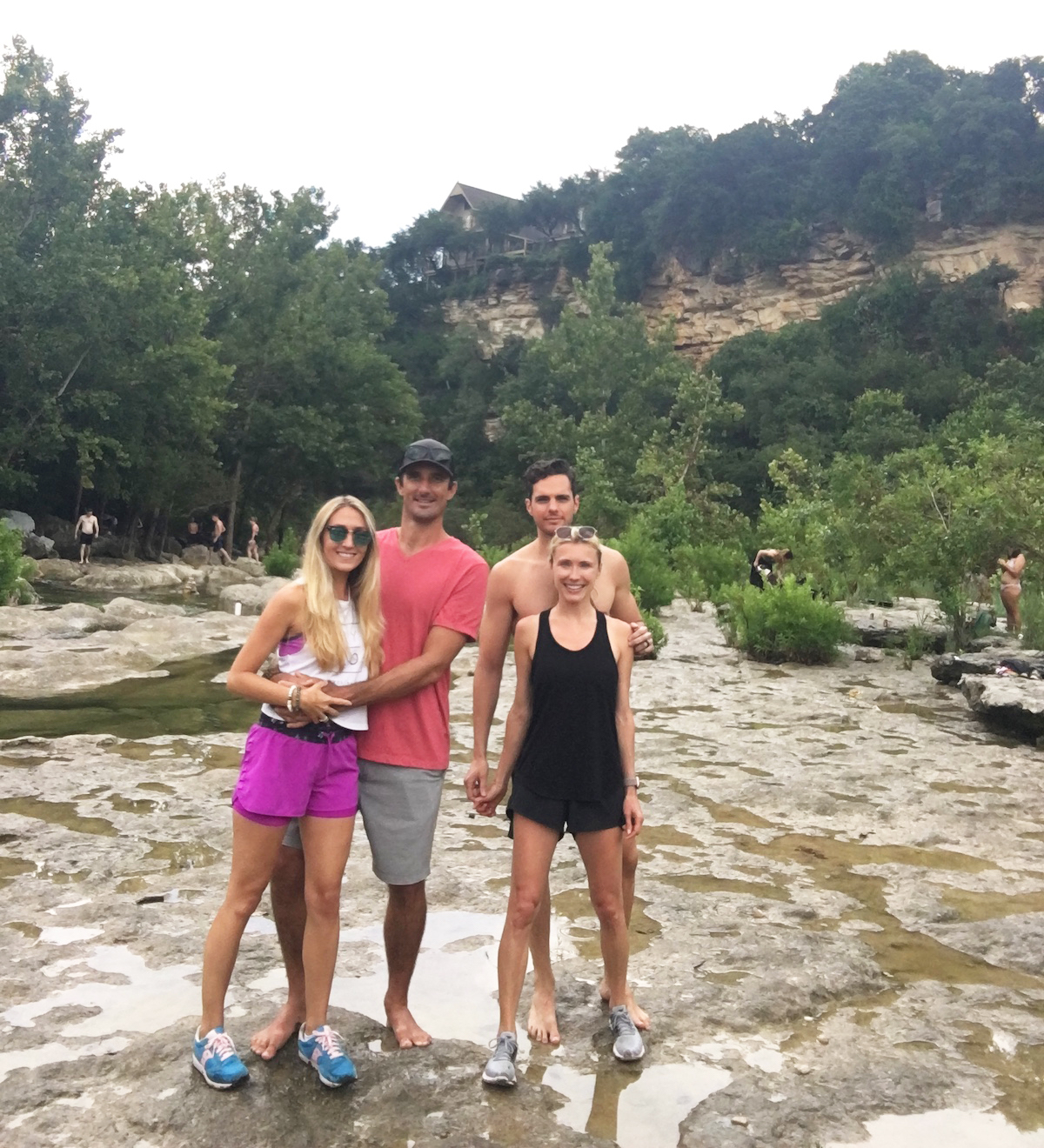 We were only in Austin for a short time, but I can safely say it's one of my favorite cities. While the terrain is more hilly than Charleston, the trees and vegetation are super similar, with tons of luscious willowy live oaks everywhere. If it were closer to the coast I could definitely see us living there! I hope we can visit again soon!
Special thanks again to Matt and Mollie for being such great hosts!
xoxo

print