Lemon Roasted Asparagus and Brussels Sprouts
I've fallen off the wagon lately for posting recipes regularly, but that is all going to change, starting now and with this delicious recipe for Lemon Roasted Asparagus and Brussels Sprouts! I've been making some version of this recipe for years actually so it seemed high time to get in the kitchen and come up with the exact ratios.
This recipe is simple, delicious, gluten-free and vegan! The shredded Brussels sprouts take less time to cook plus melt in your mouth. Pair it with a tasty Beet Burger or Jackfruit BBQ.


Lemon Roasted Asparagus and Brussels Sprouts
Prep & Cooking Time: 20-25 minutes
Servings: 4
Ingredients:
1 bunch of asparagus, chopped into 2 inches pieces
1 bunch Brussels sprouts, shredded*
2 tsp coconut oil, melted
2 tsp lemon zest
2 tbsp lemon juice
3/4 tsp sea salt
3/4 tsp garlic powder
*I like using my food processor to shred Brussels Sprouts, but if you don't have one that's ok too! They can easily be chopped up with a knife.
Directions:
Preheat over to 400º. Line baking sheet with parchment paper and set aside.
Combine coconut oil, lemon zest, lemon juice, salt, and garlic powder in a small bowl.
Add asparagus and shredded brussels sprouts in a large bowl and drizzle mixture over, tossing to combine well.
Spread out on baking sheet in a single layer. Bake in oven for 10 minutes. Toss. Bake for an additional 5 minutes or until desired.
Serve and enjoy!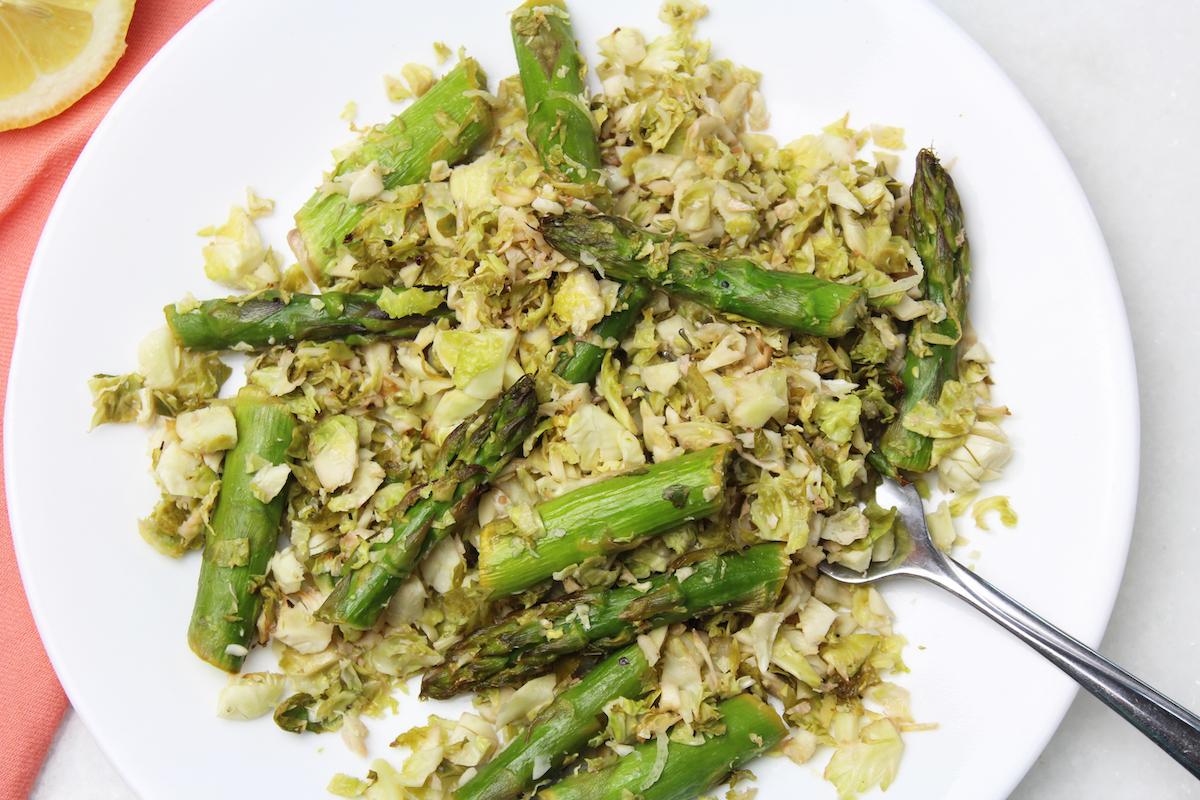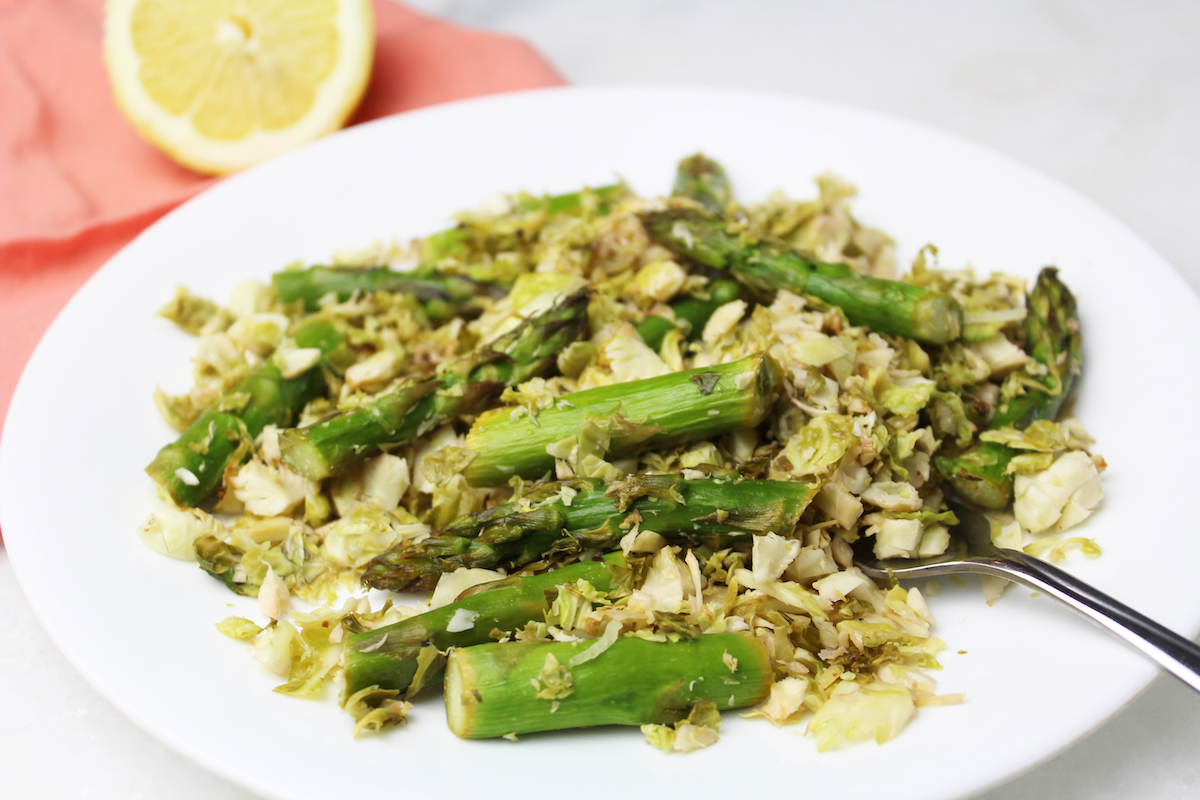 print