What is Matcha? Plus my Favorite Iced Matcha Latte Recipe
Matcha, Matcha, Matcha (cue the Brady Bunch music)!!! Matcha has quickly become the latest beverage craze. Even Starbucks has gotten on the matcha train and offers hot or iced matcha lattes. I too have jumped on the wagon, but have been enjoying my own matcha lattes that I make at home.
But what the heck is matcha? It's green, so it must be healthy, right?! Matcha is a type of finely ground green tea powder that dates back thousands of years to the Tang Dynasty in China. Around the 12th century Zen Buddhist monks in Japan began using it ceremonially, which they still do today.
So why do the monks think it's so special? Below are some of the main reasons it's so highly revered.
Benefits of Matcha:
Cancer Fighting
Matcha is loaded with antioxidants that are powerful cancer fighters. It contains a unique class of antioxidants called catechins, specifically EGCG (epifallocatechin gallate). This antioxidant is not found in any other food! Studies have shown that this antioxidants has many health benefits including fighting and preventing cancer.
Weight Loss
Because of the EGCG, matcha helps to burn stored fat for energy.
Detoxifies the Body
Matcha is high in chlorophyll, hence the rich green color of the powder. Chlorophyll helps cleanse and detoxify the blood as well as flushes harmful toxins from the colon walls.
Lowers Cholesterol
All those antioxidants found in the matcha help block oxidation of LDL (bad) cholesterol, increasing the HDL (good), therefore improving the function of the arteries. Because of this matcha helps reduce the risk of heart disease and hypertension.
Minerals
Matcha is rich in vitamin A, C, E, K, and vitamin B complex. It also contain trace mineral of choromium, zinc, selenium, and magnesium.
How does Matcha Compare to Other Caffeinated Beverages
Like a magical unicorn, that's how! Unlike coffee, which gives us a strong high followed by a crash, matcha produces an even, slow release type of energy. It also produces a calming yet alert effect because of the amino acid L-theanine. Therefore, there's no crash, just pure, go get-em type of productivity and clarity.
How to Purchase Matcha
Matcha isn't cheap, but this is something you don't want to cut corners on. Cheap matcha shows that it's a low grade poor quality product. Be sure to look for an organic matcha powder. You also want to make sure the first ingredient is MATCHA and that there is no added sugar or powdered milk.
I really love the Four Sigmatic Matcha blend right now. This product also contains Lion's Mane, a brain boosting powerhouse of a mushroom, as well a ginger (which is always delightful).
Here's a good article that can help you decide the best matcha for you!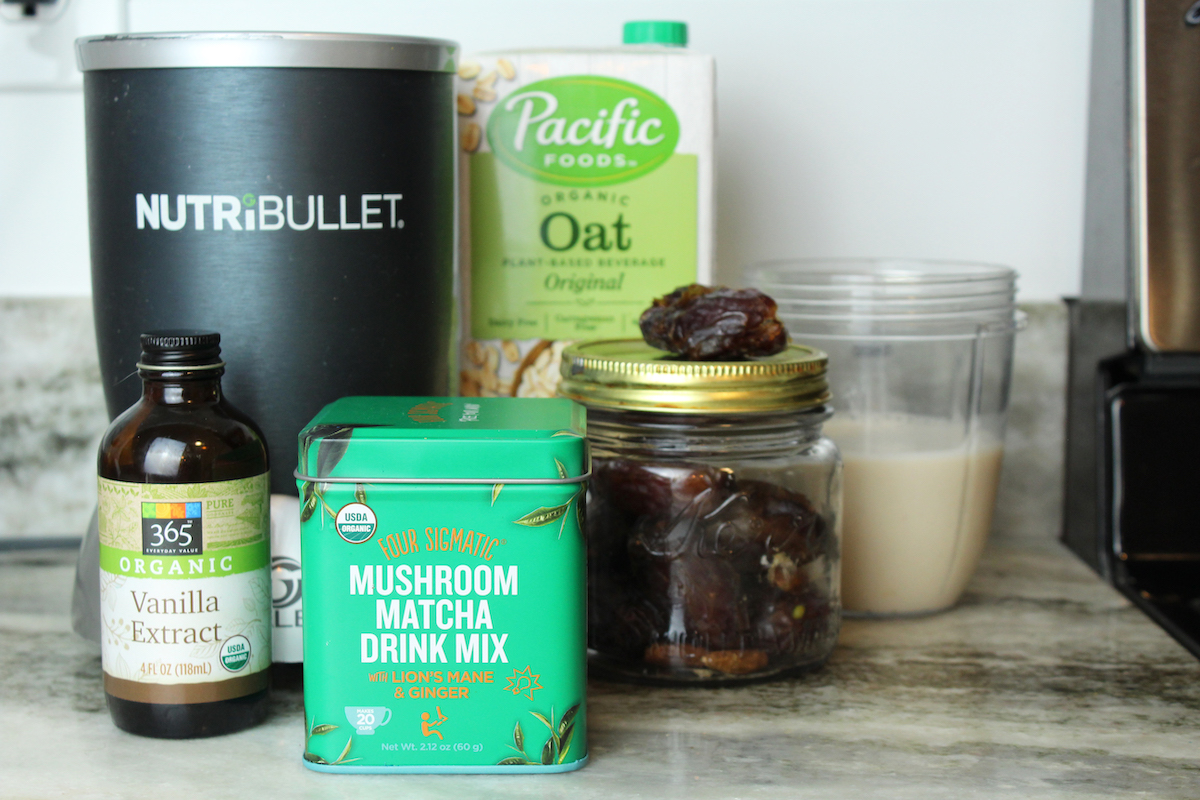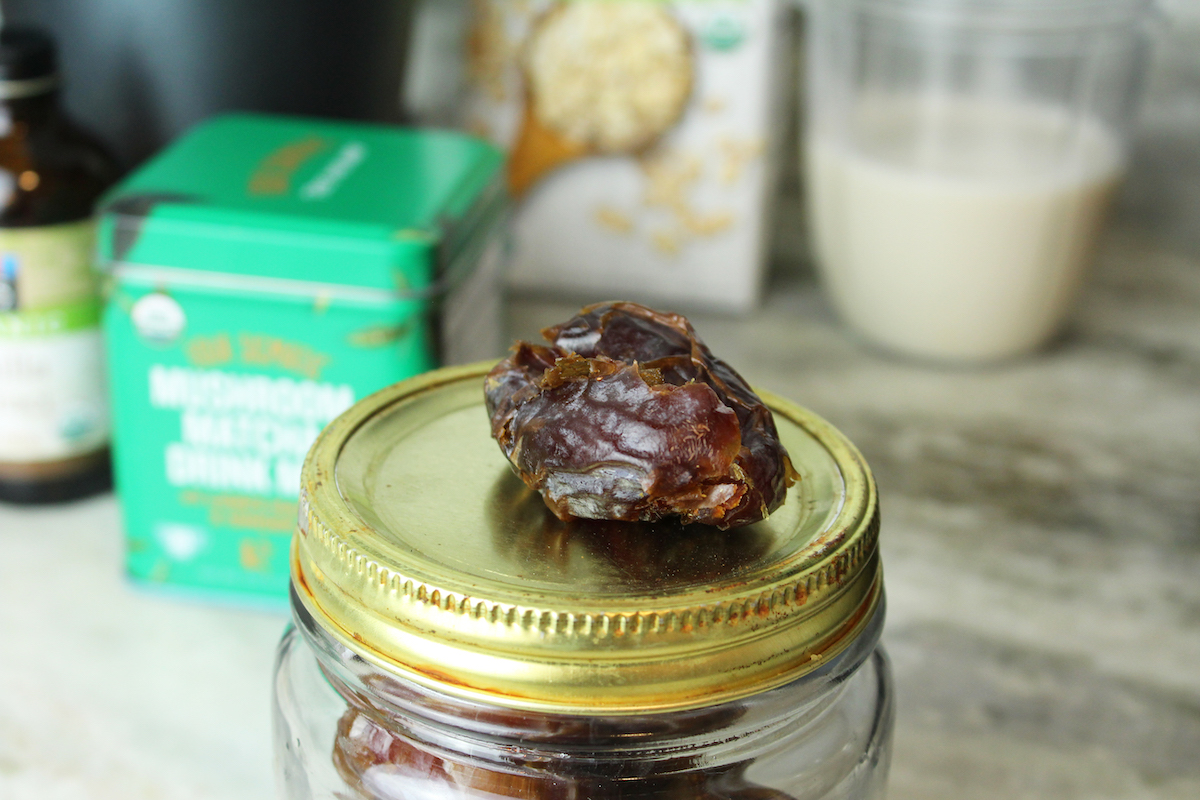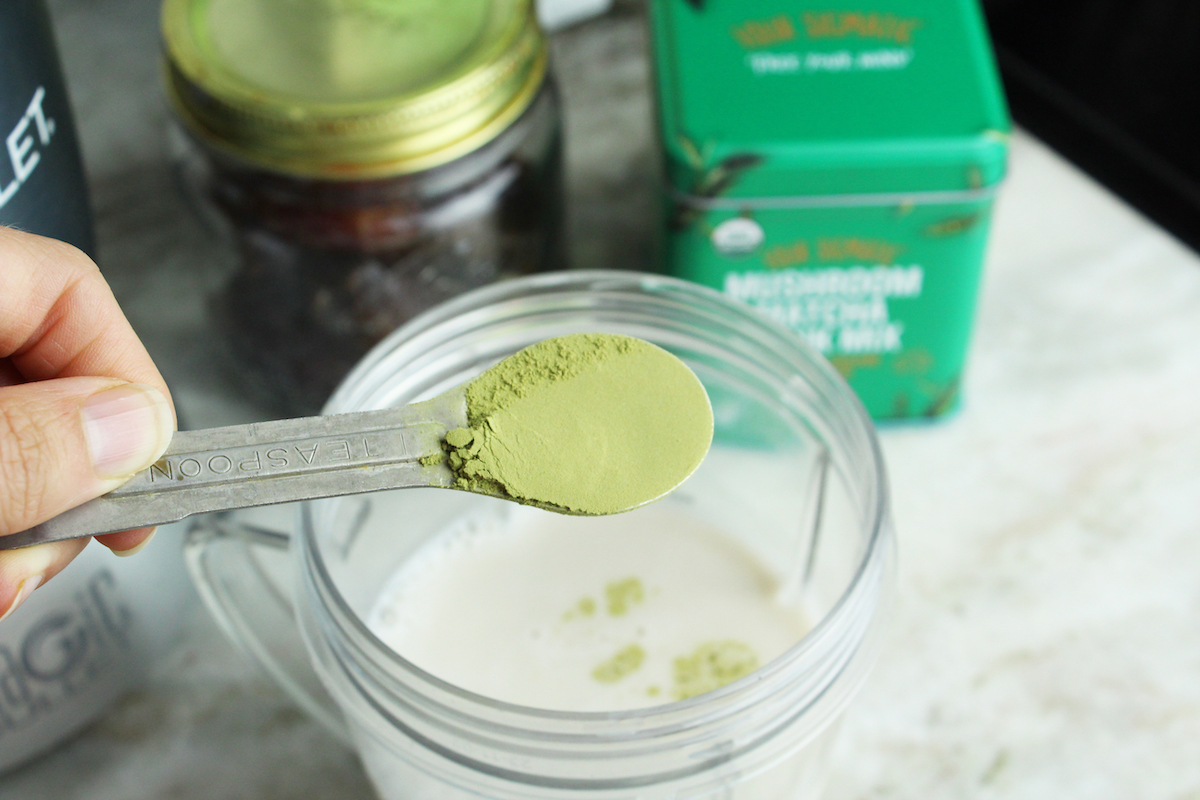 Iced Matcha Latte
Ingredients:
1 tsp matcha powder (my favorite brand right now is Four Sigmatic)
1 1/4 cups of your favorite non-dairy milk (I'm loving oat milk)
1 large medjool date, pitted
1/2 tsp vanilla extract
Directions:
Place all ingredients in Nutribullet or other high powered blender. Blend for 30 seconds to 1 minute, ensuring the date is pulverized.
Pour in your favorite glass, add ice or drink as is.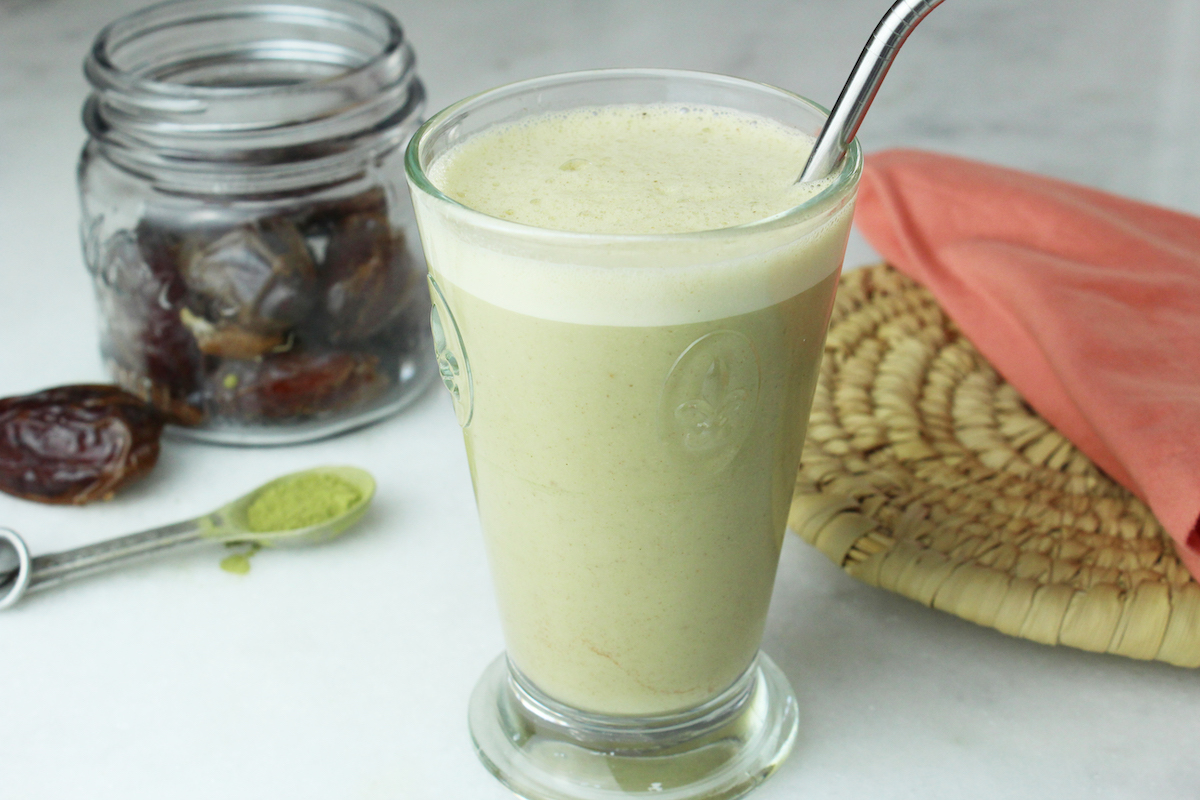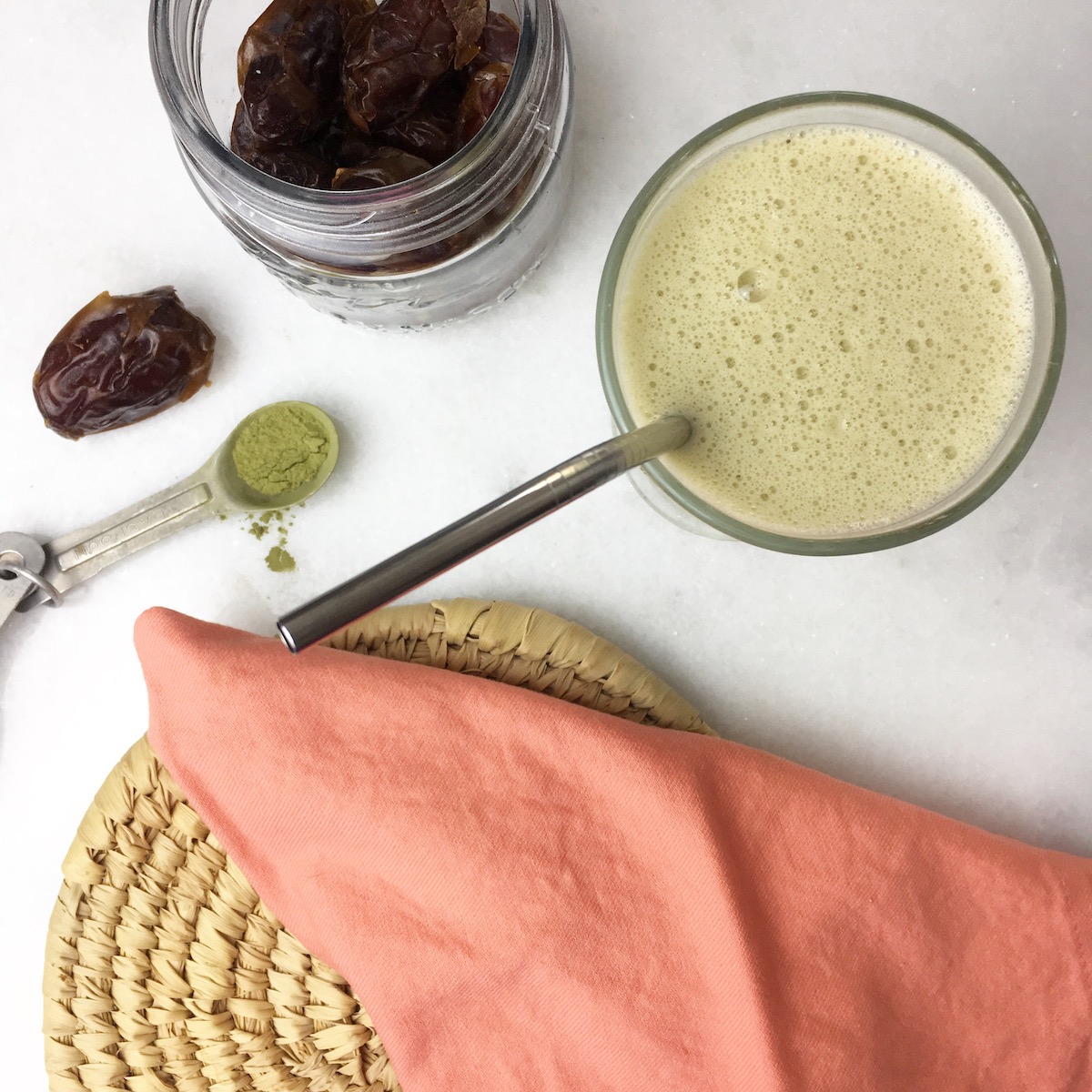 Did you make this recipe?
Be sure to tag @therefinedhippie on Instagram and hashtag it #therefinedhippie

print