This recipe is the perfect addition to your breakfast rotation. It's quick, easy, delicious, and nutritious!
Servings: 2-3
Time: 10-12 minutes
Ingredients:
2 medium sweet potatoes, peeled and chopped small
1-2 cups spinach, chopped
1/2 avocado
1/4 cup scallions, chopped
Kite Hill Ricotta cheese*
cumin powder
garlic powder
salt and pepper to taste
Directions:
Peel and chop sweet potatoes into small cubes. The smaller, the quicker they will cook.
Heat coconut oil in large pan on medium heat.
Add sweet potatoes, stir, and cover.
While cooking, rinse and chop spinach. I like to take the stems off of my spinach.
After 5 minutes check on potatoes to see how tender they are. Sprinkle desired about of spices on top and toss.
When sweet potatoes are just about done, add in spinach. Stir and cover.
Once potatoes are tender and spinach is wilted, remove from heat.
Top with scallions, ricotta, and avocado.
Serve and Enjoy!
*Note: If you don't have any Kite Hill ricotta, use your favorite sauce to add a bit extra flavor. Perhaps a hot sauce or ketchup (check ingredients and make sure it doesn't have High Fructose Corn Syrup or added sugar!).
Possible Variations: 
Half white potatoes and half sweet potatoes
Crumbled extra firm organic tofu
Black beans, chickpeas, or onions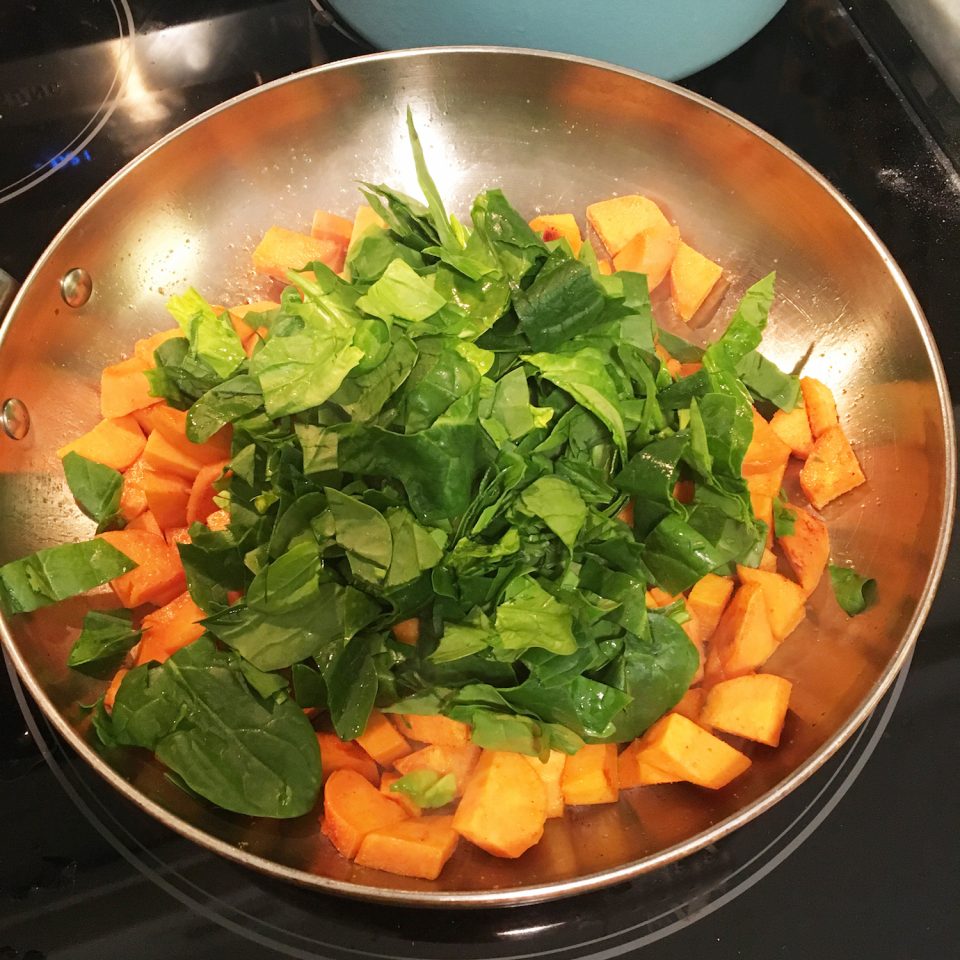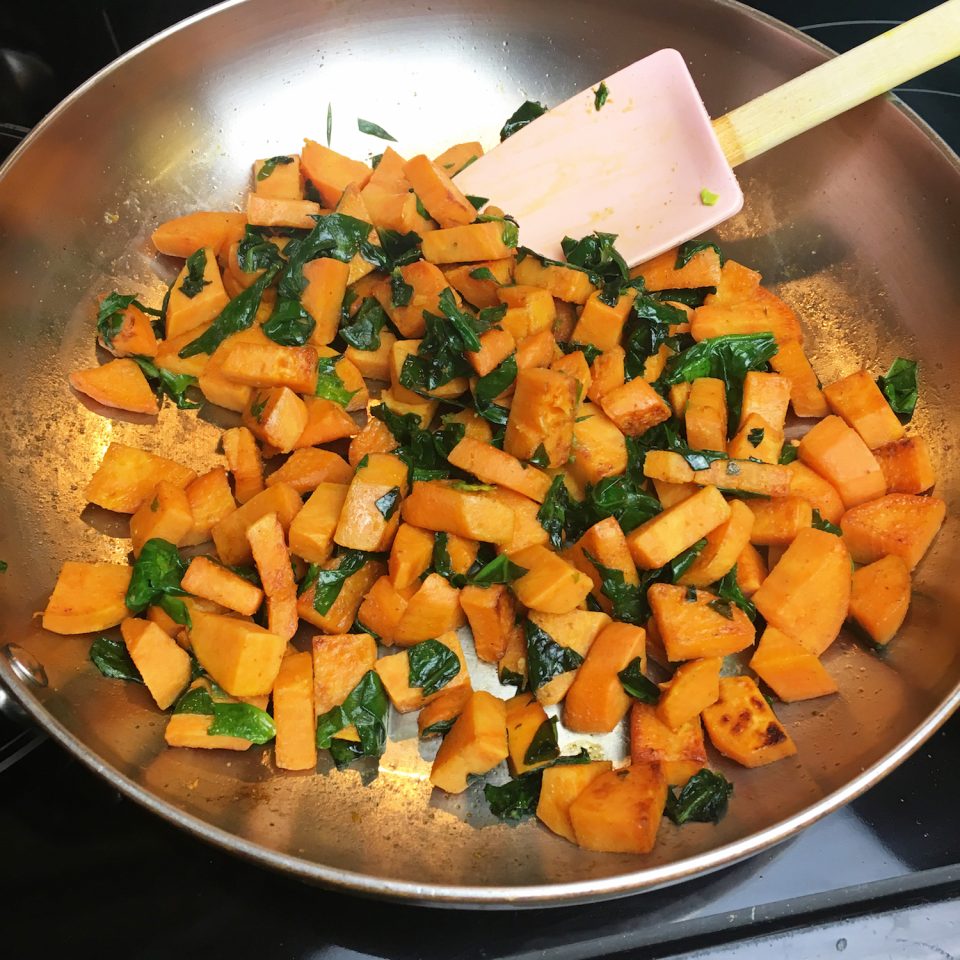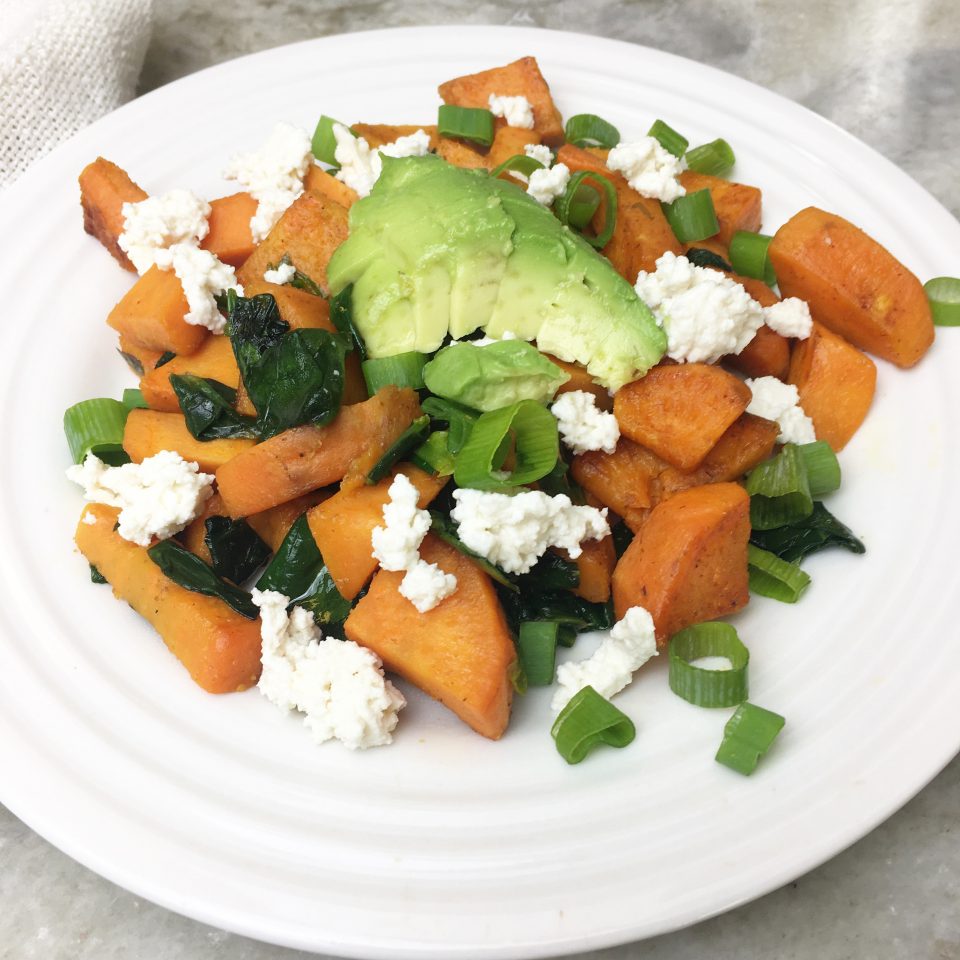 print