Strawberry Rhubarb Crumble
Summer is officially here and all my favorite fruits and veggies are in season! I've always associated strawberries with summer, but rhubarb…not so much. I actually hadn't even tried rhubarb until I met my husband. He grew up loving rhubarb pie; it's his absolute favorite! So much so, that it made to our wedding reception (we had a table filled with pies and treats rather than the traditional wedding cake. That's how much we both love PIES!).
The typical season for rhubarb here in South Carolina is spring/summer and I easily found some at my local Whole Foods. Technically, rhubarb is a vegetable but has long been considered a fruit because it's commonly used that way in recipes. It has many health benefits including strengthening bones, easing digestion, fighting free radical damage, and reducing inflammation.
This recipe creates the perfect crumble that can be eaten as a dessert or as a delicious breakfast. Eat it alone, a la mode with coconut ice cream, or with a dollop of vegan cashew yogurt!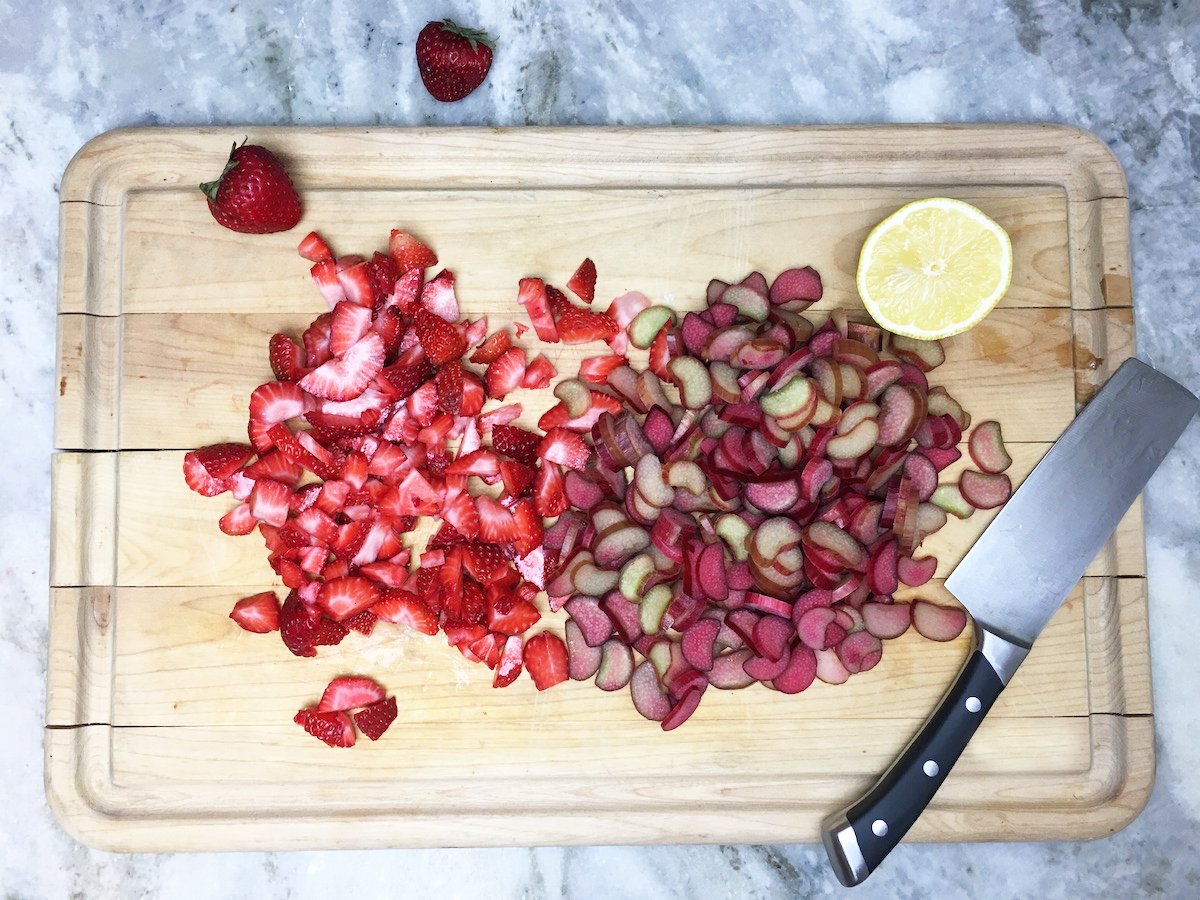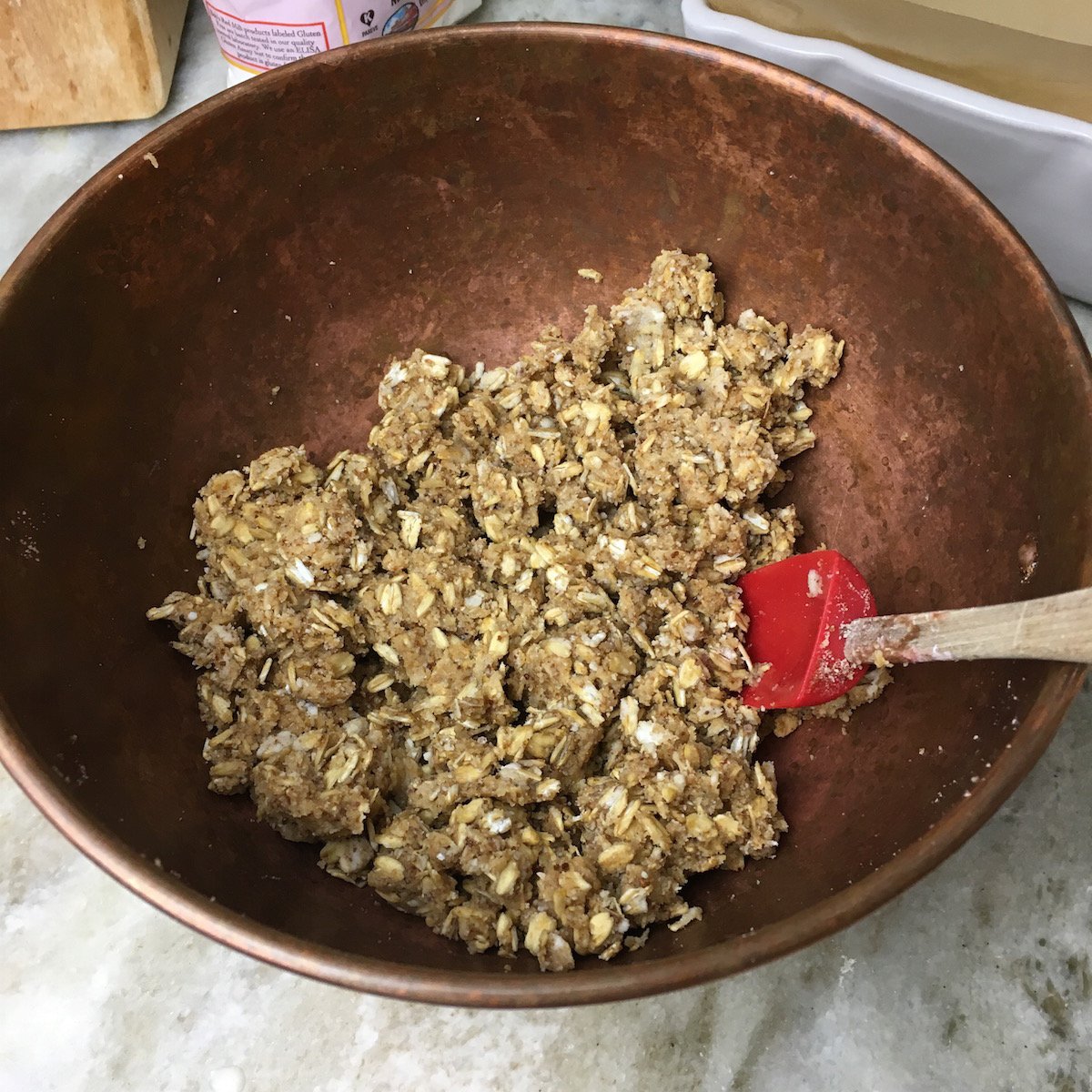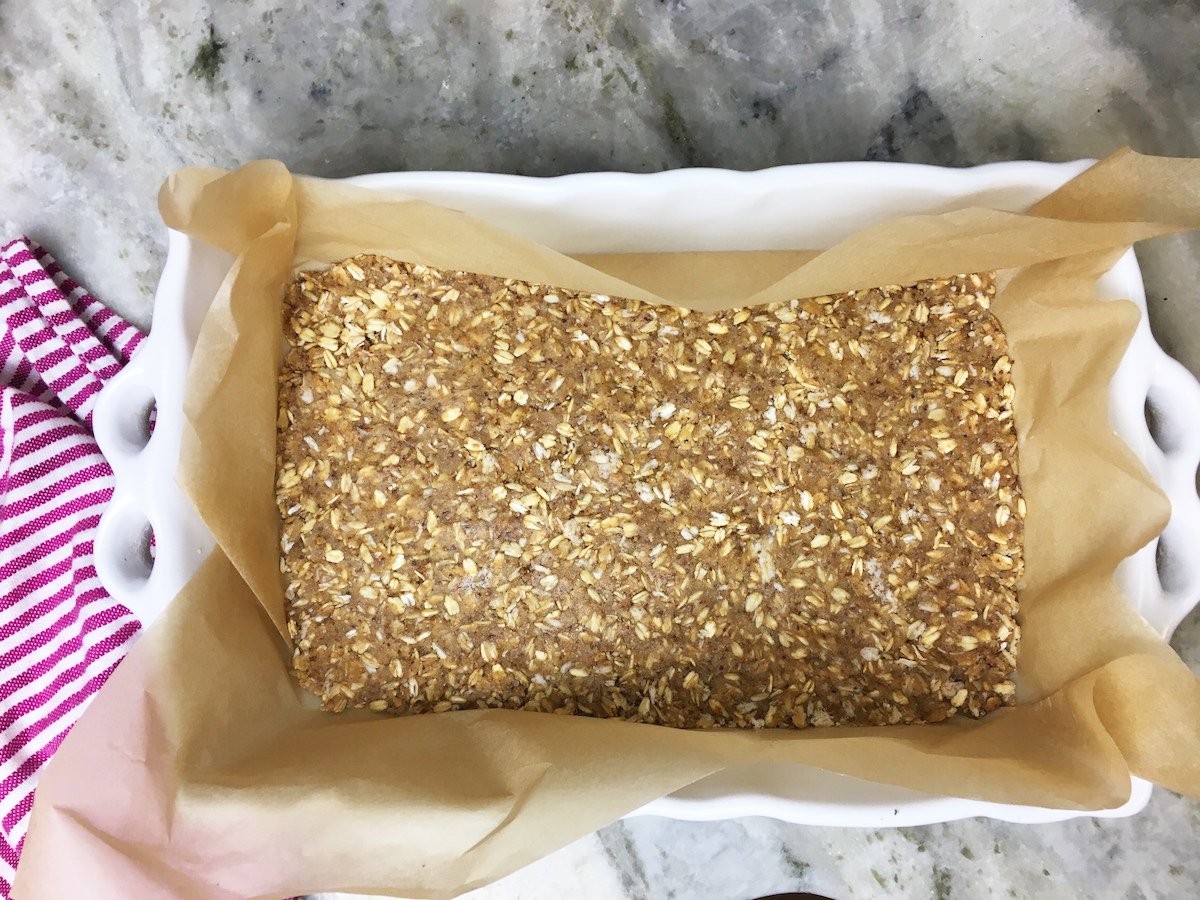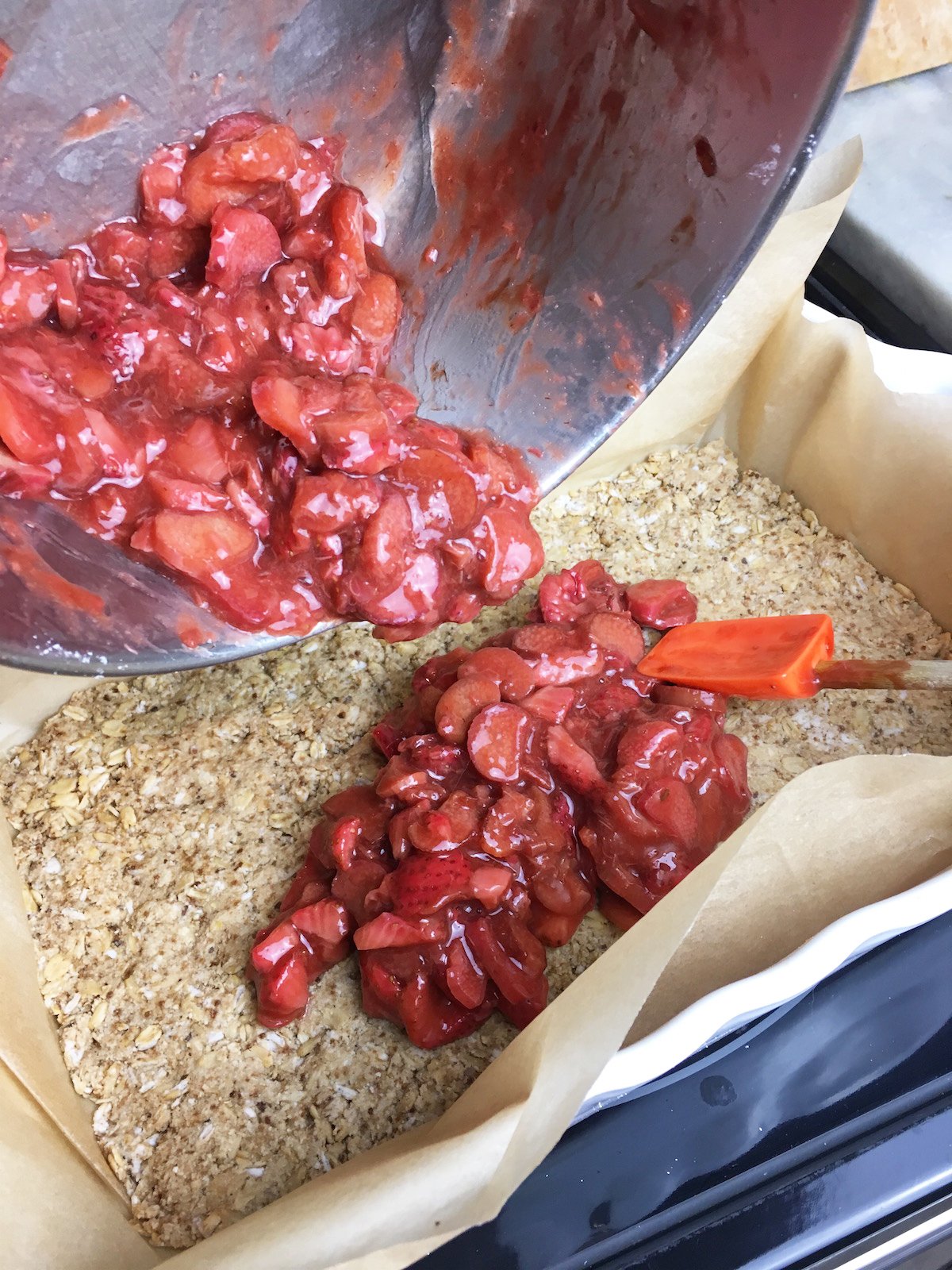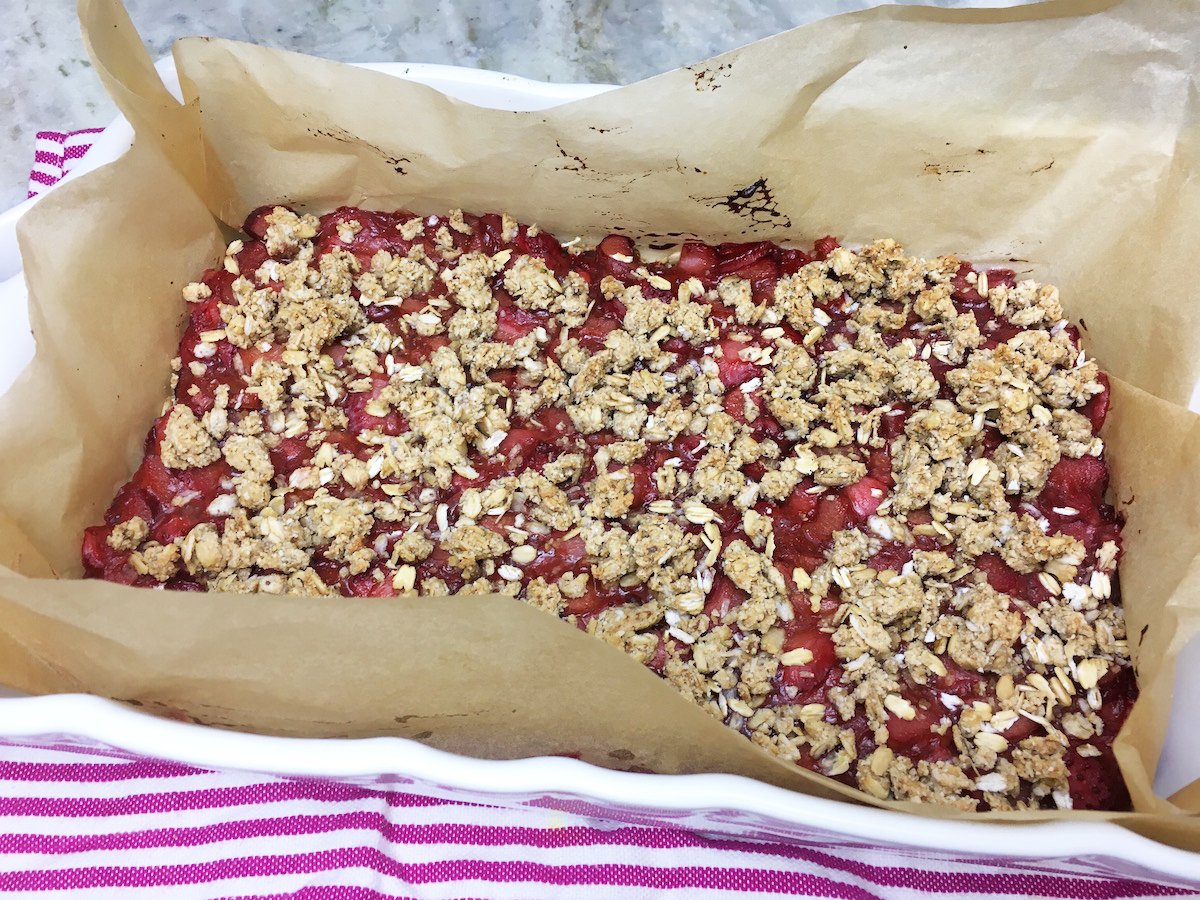 Vegan Strawberry Rhubarb Crumble
Ingredients:
Crust:
1 cup almond flour
1 cup gluten-free oats
4 tbsp coconut sugar
3 tbsp coconut butter
1 tbsp ground flaxseed
1/4 tsp salt
1/2 tsp cinnamon
1/2 tsp cream of tartar
1/4 tsp baking soda
1/4 cup water
Filling:
2 cups rhubarb, chopped small
1 1/4 cup strawberries, chopped
1 tbsp lemon juice
1 tbsp arrowroot powder
3 tbsp coconut sugar
Crumble Topping
1/2 of crust mixture
1 tbsp almond flour
1 tbsp oats
Directions:
In a small bowl, combine flaxseed and water. Mix well and set aside.
Preheat oven to 350º.
In a medium sized pot add all pie filling ingredients and turn to low-medium heat. Stir often.
In large mixing bowl, combine all crust ingredients. Mix well. I melt my coconut butter in the microwave for a few seconds to make it a bit liquid so it mixes better.
Line desired baking dish (I used a rectangular one) with parchment paper.
Scoop out 1/2 cup of crust filling and set aside. With the rest of filling, spread onto baking dish and gently press out evenly on bottom. If the mixture is getting stuck to your fingers, grease fingers with coconut oil.
Bake crust for 10 minutes.
Check on pie filling mixture. Remove from heat when it is bubbly and gooey.
Remove crust from oven and evenly spread pie filling on top. Sprinkle with the remaining crumble topping.
Add back to oven and bake for 20 minutes.
Remove and let cool. Serve and enjoy!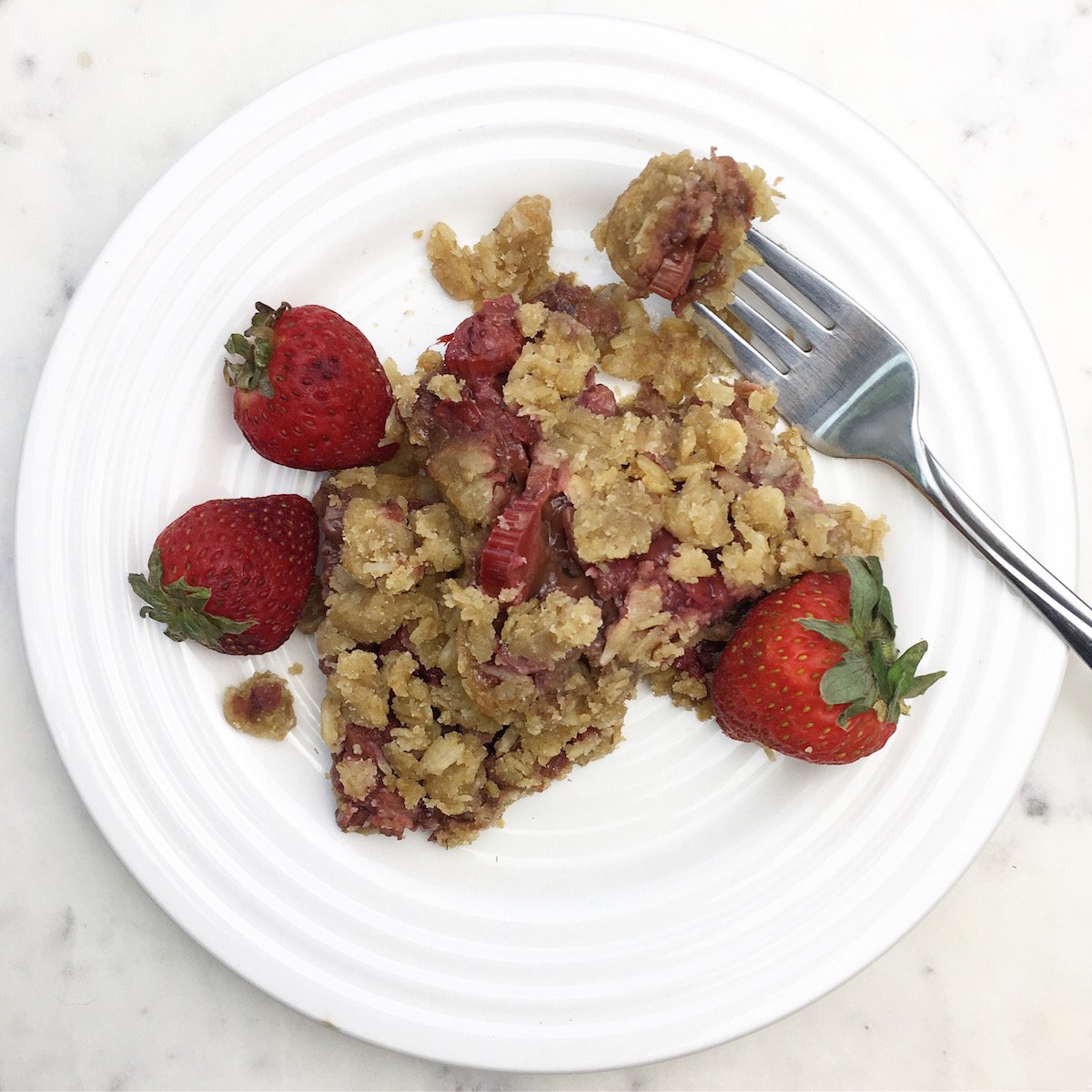 print