It's May and that means my husband's birthday and rhubarb season! He grew eating and loves strawberry rhubarb pie so every year I make it for him. Prior to him and me meeting, I had never had strawberry rhubarb. Perhaps it's not a common southern pie tradition, I'm just not sure. However, once I tried it I knew why he liked it so much. Naturally though, I would probably like anything paired with strawberries; they're my ultimate favorite fruit!
Last year I made this strawberry rhubarb crumble dessert that I absolutely loved. However, I tweaked it just a bit this year, making it even simpler, and I think, even tastier. Easier and more delicious? I'll take it!
Rhubarb is a vegetable known for its super bright colored stalks. It's high in fiber making it great for digestion. Rhubarb is also high in calcium, vitamin K, vitamin C, and iron so it's great for strengthening bones and the immune system. This springtime veggie is full of antioxidants which help the body fight free radical damage and disease. It's been used medicinally for thousands of years and I can certainly see why!
PS This recipe uses coconut sugar as the sweetener. Coconut sugar is low on the glycemic index making a good choice for anyone watching their sugar intake.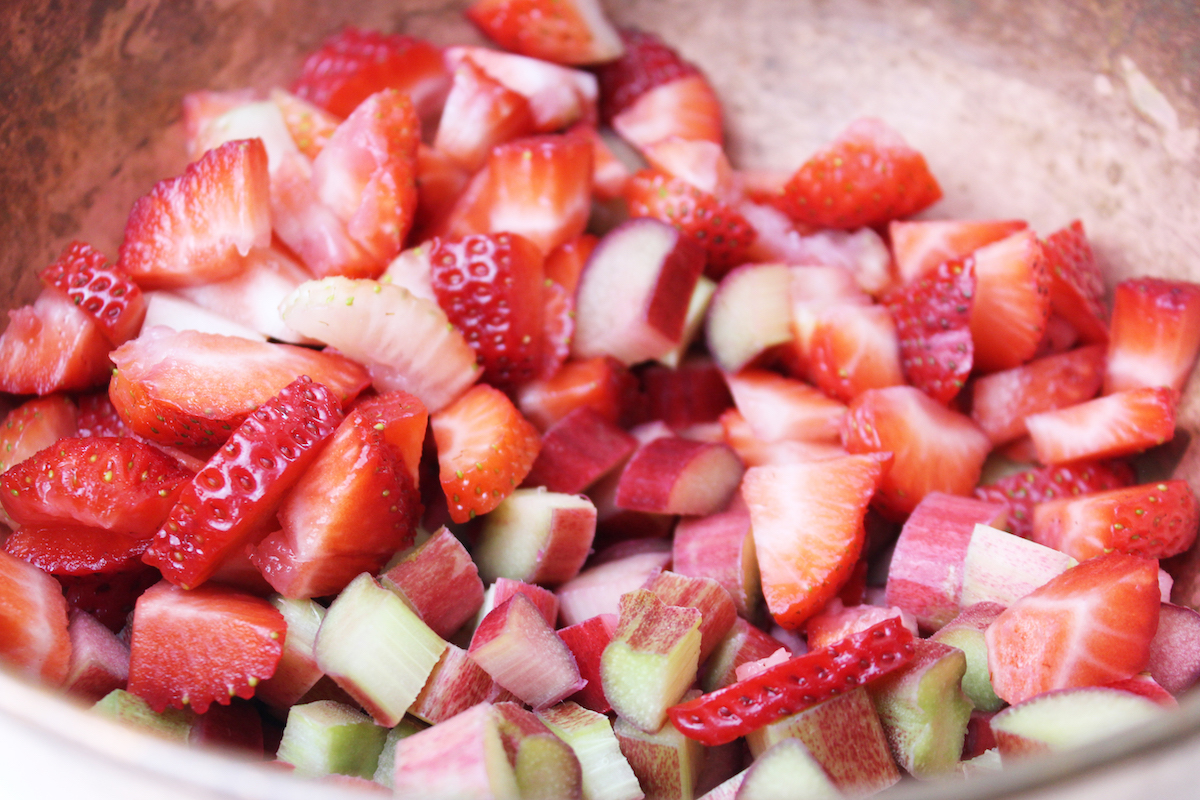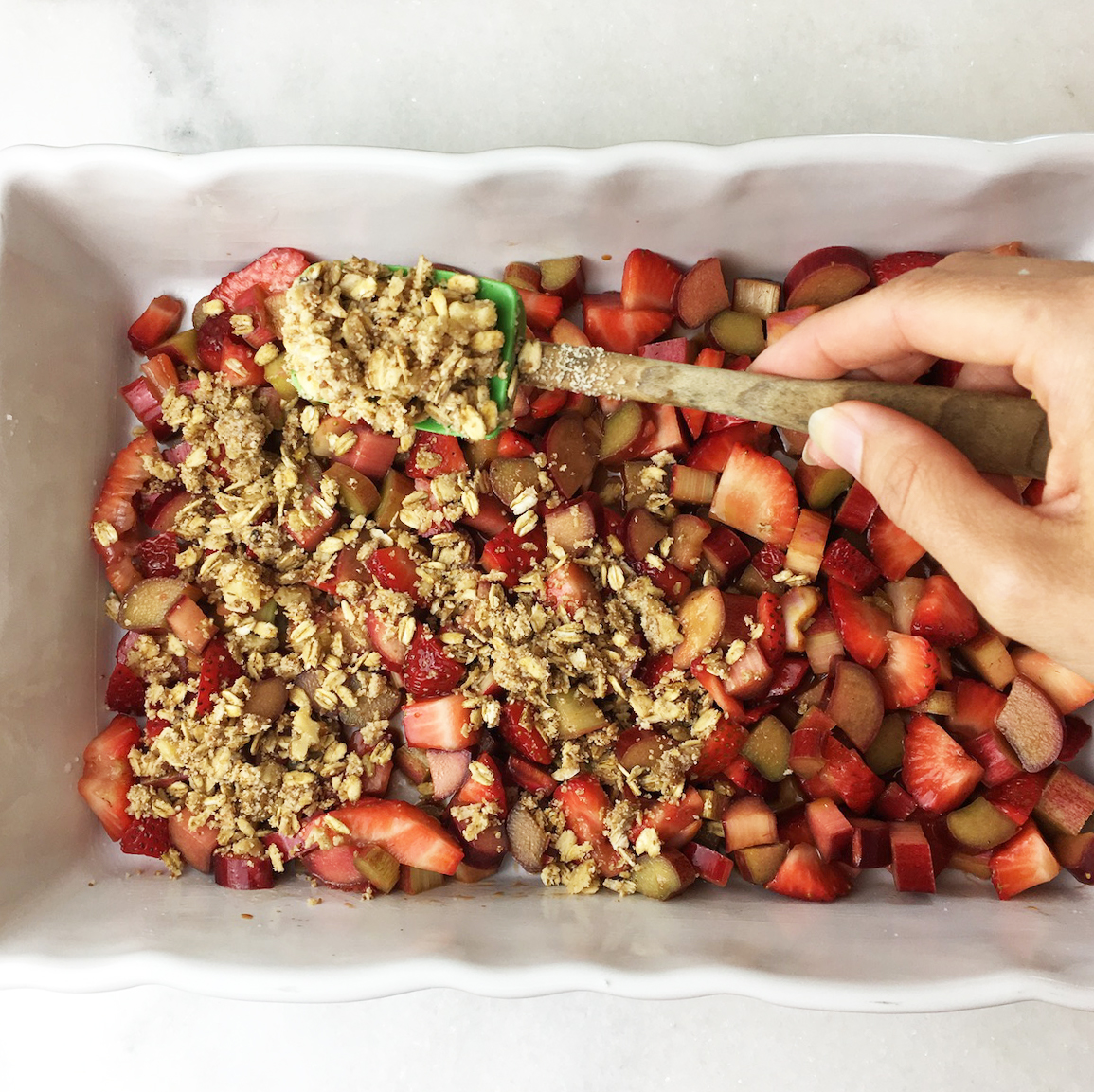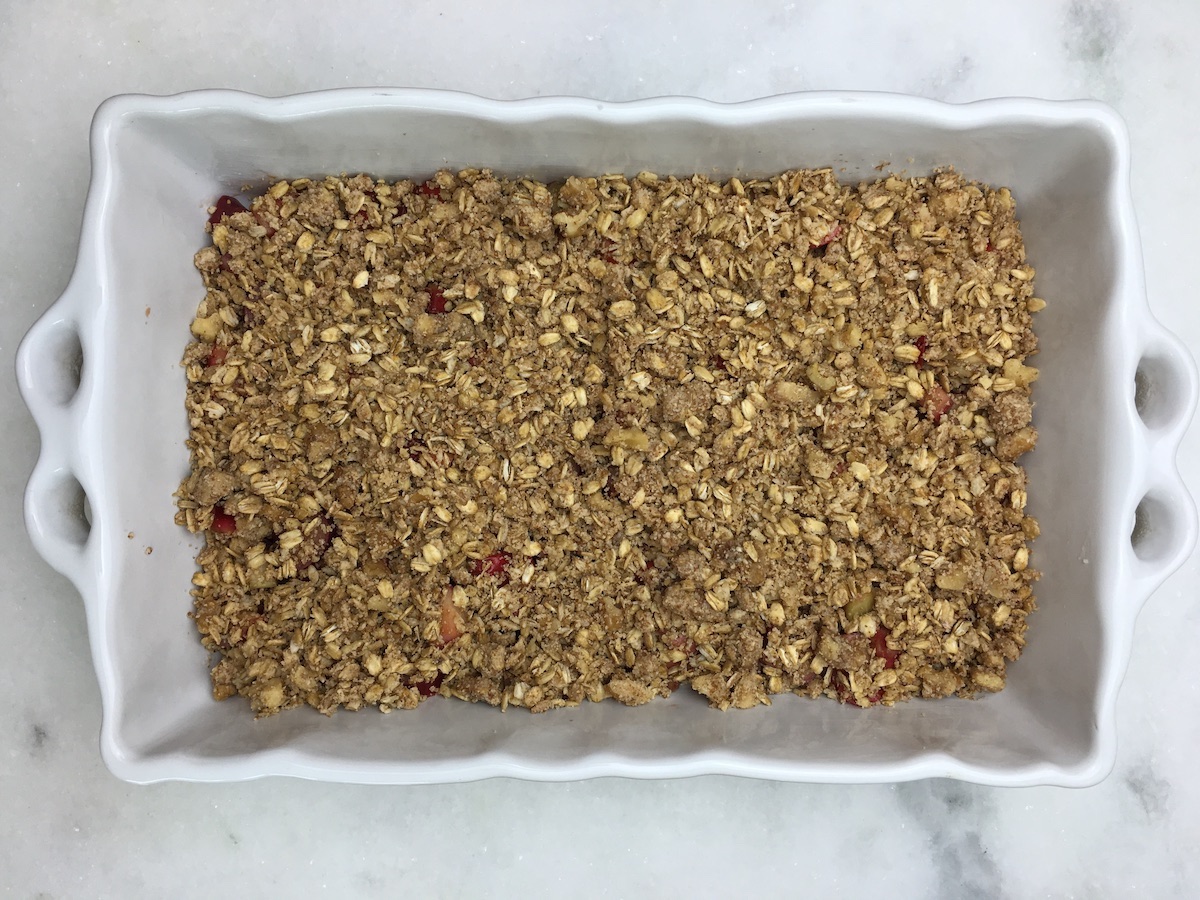 Ingredients:
Fruit Filling:
2 cups rhubarb (about 3 stalks), chopped
2 cups strawberries, chopped
4 tbsp coconut sugar
1 tbsp lemon juice
1 tbsp arrowroot flour (tapioca starch probably works as well)
1/2 tsp vanilla extract
Crisp Topping:
1 cup oats
1/2 cup almond flour
1/3 cup walnuts, chopped
 2 tbsp coconut oil
1 tbsp coconut butter, softened (if you don't have coconut butter sub for 1 tbsp coconut oil)
3 tbsp coconut sugar
1/2 tsp cinnamon
1/4 tsp Himalayan salt
Directions:
Preheat oven to 350º.
In a small bowl combine lemon juice and arrowroot flour. Mix until arrowroot flour is fully dissolved. Add in coconut sugar and vanilla extract.
In a medium sized mixing bowl combine chopped strawberries, rhubarb, and liquid mixture. Toss well.
Lightly grease baking dish with coconut oil. Spread strawberry rhubarb mixture evenly in dish and set aside.
Combine all crisp ingredients in medium sized bowl. Mix well. Sprinkle on top of fruit mixture.
Place in oven and bake for 40 minutes.
Remove from oven and serve warm. Can be served alone à la mode with your favorite vegan ice cream.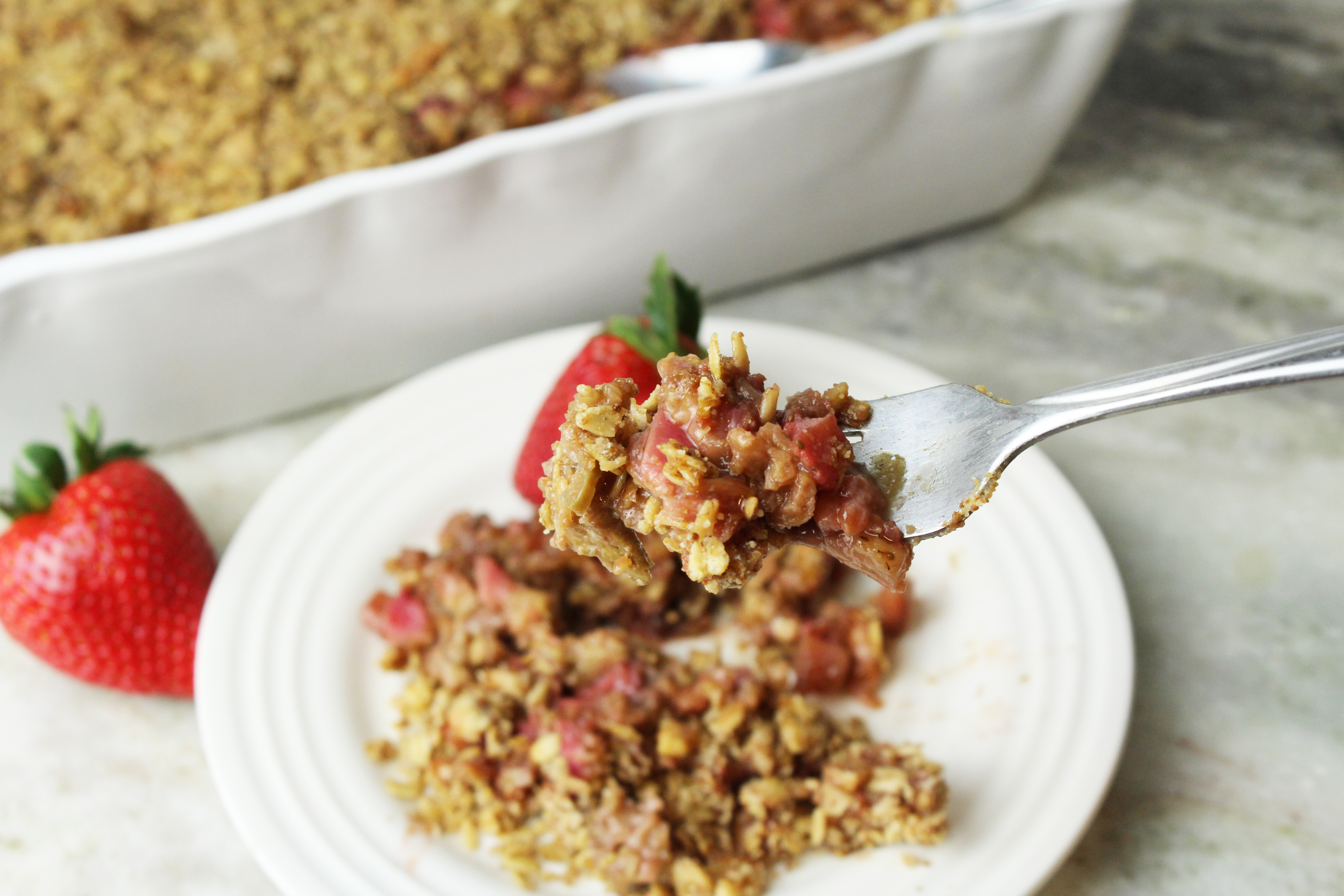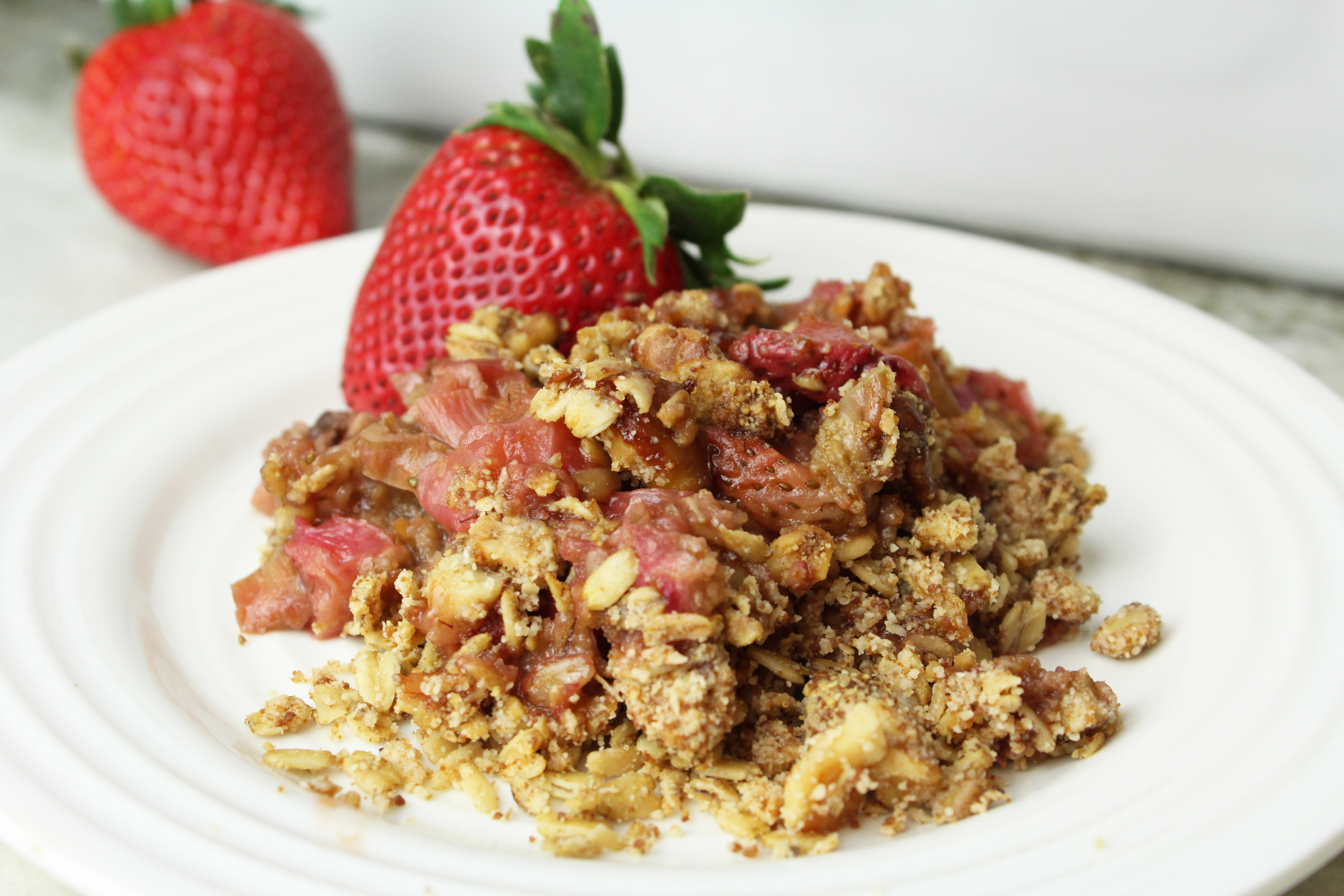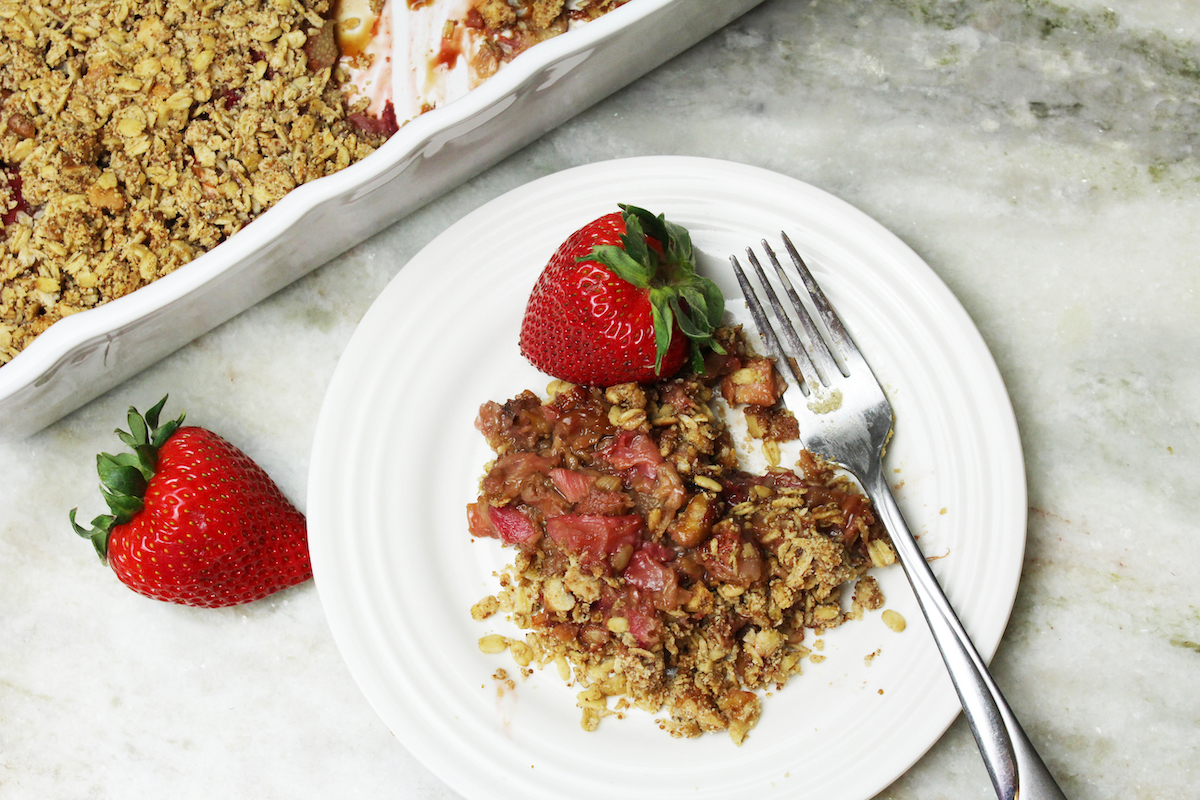 print