What's super green, full of antioxidants, and one of the most nutrient dense foods on the planet? Spirulina! I'm sure you guessed that though, right?!
My clients can confirm that I'm a huge fan of spirulina. I recommend most of them to incorporate into their daily or weekly routines. Usually I suggest adding it to smoothies, but since it's winter and smoothies aren't AS appealing, I wanted to come up with another way to get this nutritious superfood into the diet. Therefore I created this super simple lemonade recipe to stir things up a bit, literally and figuratively.
Learn all the benefits of this wonderful superfood here!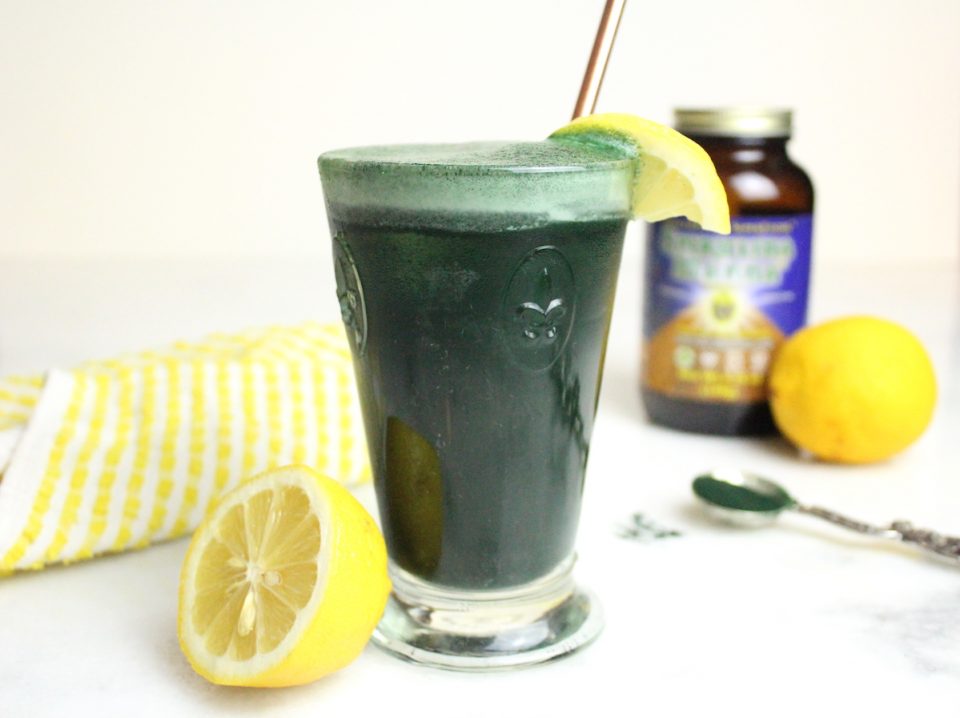 Spirulina Lemonade
Ingredients:
1 tsp Spirulina powder
juice of one lemon (about 3 tbsp)
10 ounces of water
1 tbsp maple syrup
2-3 drops of stevia, (optional if you want it more on the sweet side)
Directions:
Add all ingredients into a blender and blend for a 10-20 seconds to make sure every thing is well mixed.
Pour in your favorite glass and enjoy!
Note: When the drink is sitting for an extended period of time there might be some settlement. Simply give it a stir! Also, mine gets a fun froth on top from the blender; yours might too!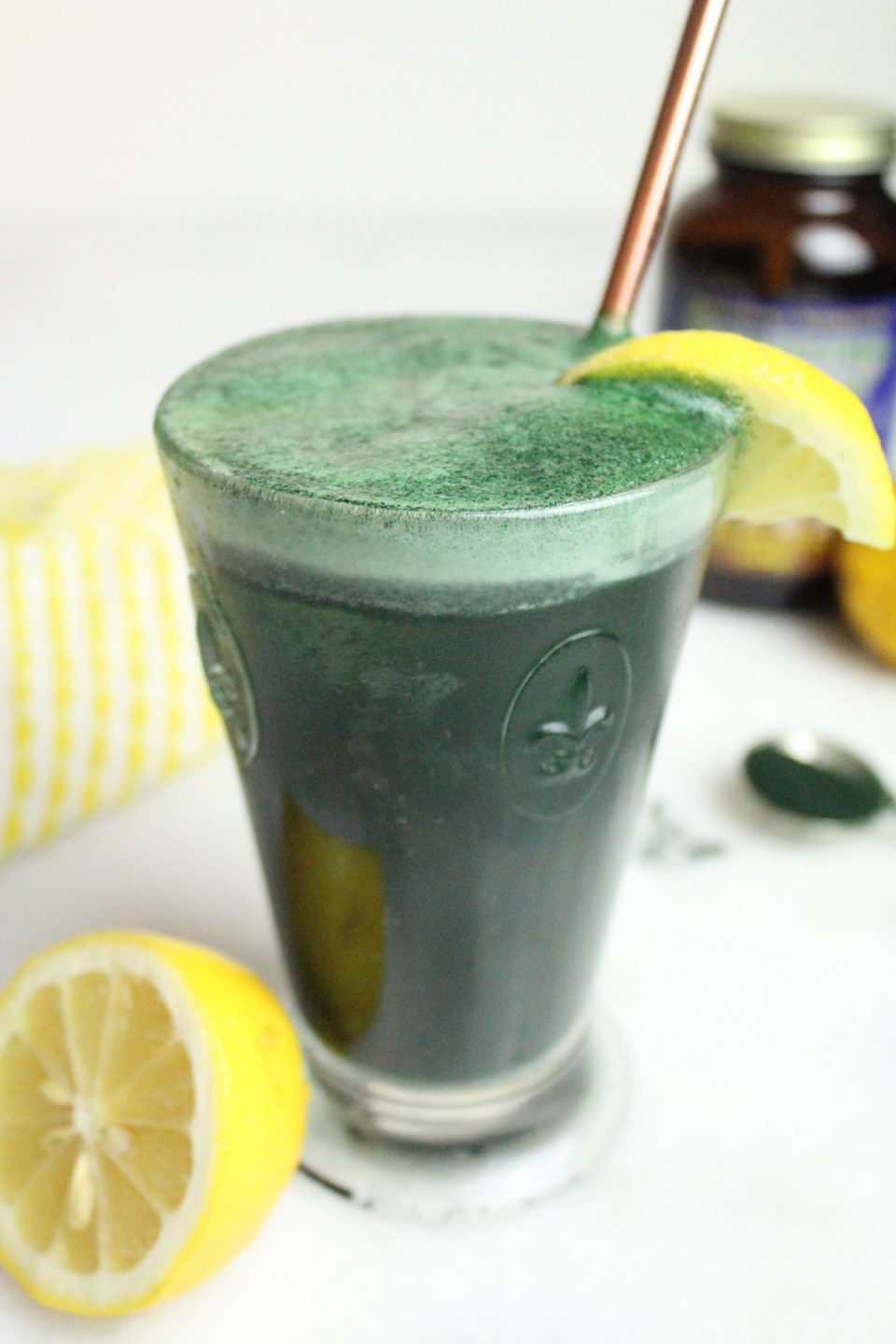 print