It's here! My go-to, super simple, creamy, vegan spinach and artichoke dip! I've been making this for a few weeks now and I can't get enough! It tastes so indulgent, but without all the guilt; the ingredients are so great!
Make it for a party, side with dinner, or as a yummy snack!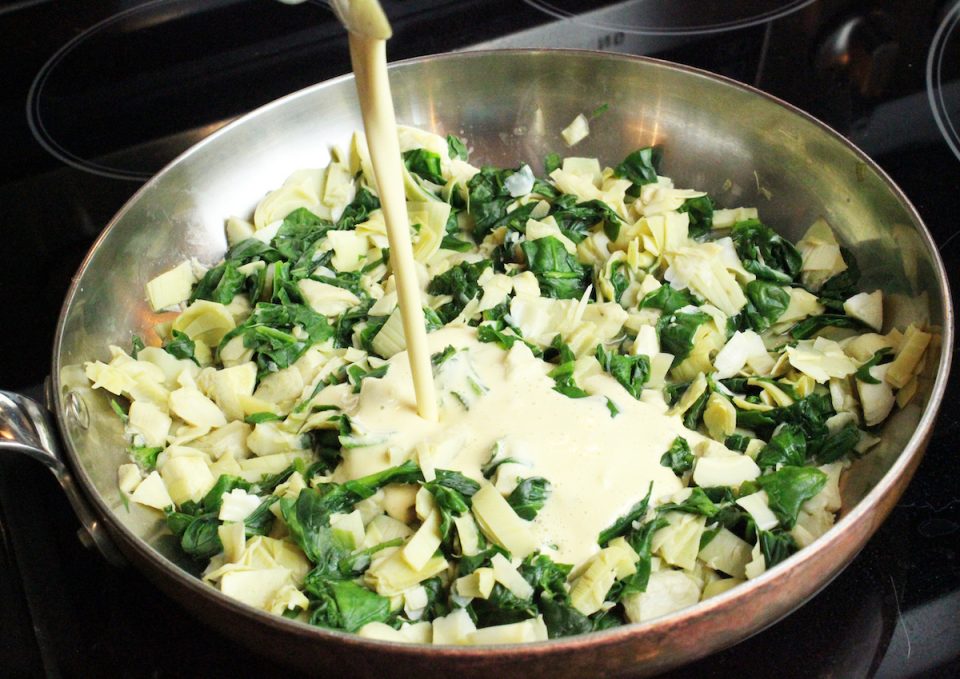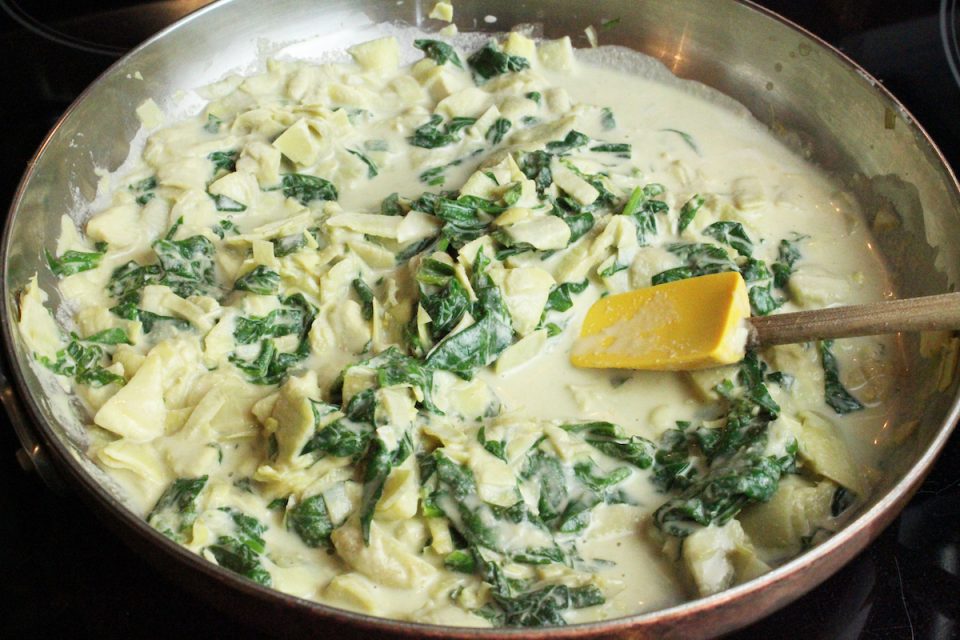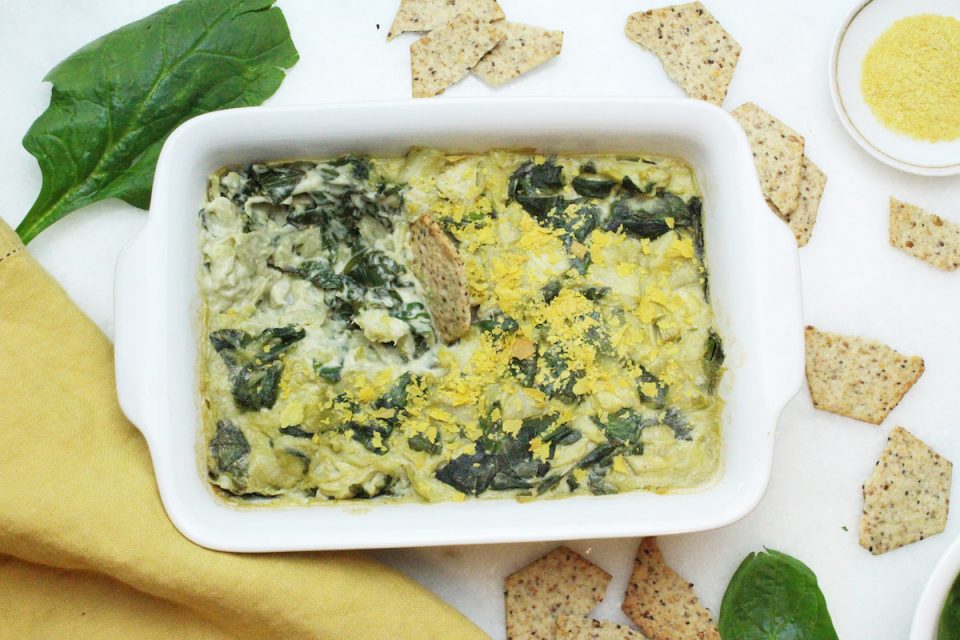 Spinach & Artichoke Dip
Ingredients:
2 packed cups of fresh spinach, stems removed and chopped
1 can of artichoke hearts, drained and chopped
1/4 cup cashews, soaked
1 tbsp nutritional yeast
1 tbsp arrowroot powder
1/3 cup non dairy unsweetened milk
1/4 cup vegetable broth
1/2 tsp garlic powder
1/4 tsp salt
Directions:
Preheat oven to 350º.
Cover cashews with boiling water in a small bowl and set aside.
Heat 2 tbsp water in large pan at medium heat and add chopped spinach. After a few minutes add in chopped artichoke hearts. Remove from heat once spinach is wilted with a bright green color. Set aside.
Drain cashews and place in high powered blender. Add in nutritional yeast, arrowroot powder, milk, veggie broth, garlic powder, and salt. Blend until smooth.
Pour mixture of spinach and artichoke and mix well.
Spoon mixture into desired dish (small cast iron or 5×7 rectangular). Add to oven and cook for 15-20 minutes.
Remove from oven, let cool for a few minutes and enjoy with crackers or chips! Option to sprinkle nutritional yeast or hemp seeds on top.

print