Roasted Fingerling Potato Salad with Green Guru Sauce
These little fingerling potatoes might be my new favorite thing! Not only are they cute, but the bag I bought had an assortment of colors…so much fun! Of course colored tiny potatoes are not necessary for this recipe; regular colored ones will do as well. 🙂
Potato salad in general might also be one of my favorite things. Generally I don't get to enjoy much potato salad away from home, as most of time it's made with animal products of some kind. This recipe is mayo free, animal product free, but not flavor free! It's also a different take on the traditional potato salad, being that it's green and all. Enjoy!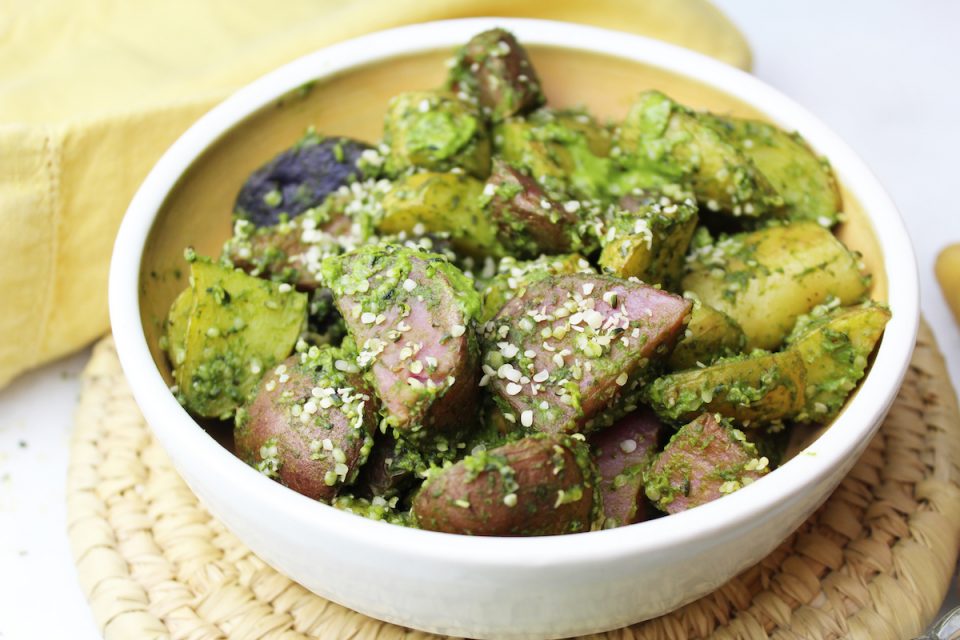 Roasted Fingerling Potato Salad
Ingredients:
1 bag of fingerling potatoes
avocado or coconut oil
dried rosemary
salt and pepper to taste
hemp seeds (optional)
Directions:
Preheat oven to 375º. Line baking sheet with parchment paper and set aside.
Clean and chop potatoes into quarters. Lightly drizzled with oil and toss well so they're covered.
Arrange on baking sheet and sprinkle with dried rosemary, salt, and pepper.
Bake for 20-25, tossing halfway through.
Remove from oven and carefully put potatoes in large bowl. Add in a few spoon fulls of cilantro miso sauce and mix well so each potato is coated. Sprinkle with hemp seeds and enjoy!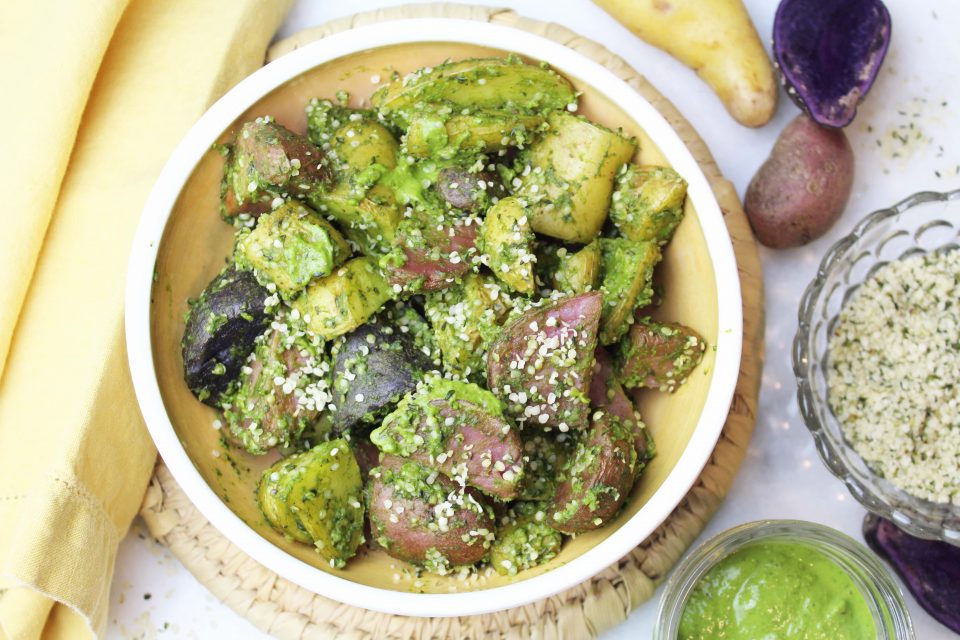 Did you make this recipe?
Be sure to tag @therefinedhippie on Instagram and hashtag it #therefinedhippie!

print