Green Guru Cilantro Miso Sauce
Making sure I'm getting lots of greens in my diet is extremely important. Leafy greens contain all type of important nutrients and antioxidants that keep our bodies in tip top shape.
Cilantro itself is pretty impressive. And personally I think it's delicious. However, for some people it leaves a soapy aftertaste. If you're reading this post I'm assuming you're one the lucky ones and cilantro doesn't have that strange effect on your taste buds.
This leafy herb is used around the globe and is extremely versatile. It can used in soups, curries, tacos, and sauces.
'Green Guru' Cilantro Miso Sauce
Ingredients:
1/2 cup water
1 cup loosely packed fresh cilantro
 1 1/2- 2 cups of loosely packed spinach
2 tsp basil, dried
1 tsp parsley, dried
3 tsp red miso paste
3 tsp lemon juice
2 tsp sesame oil
1/2 tsp garlic powder
Directions:
Add all ingredients to blender and blend well. Taste to make desired adjustments. Add a few more tablespoons of water to achieve a more dressing type of texture.
Enjoy on potatoes, pasta, veggies, rice, salad, where ever!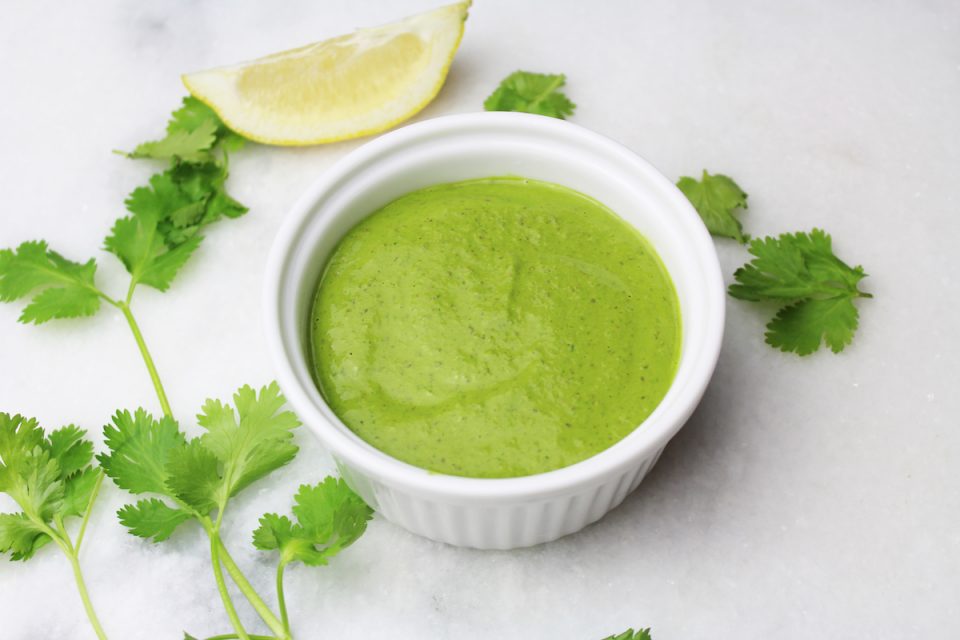 Did you make this recipe?
Be sure to tag @therefinedhippie on Instagram and hashtag it #therefinedhippie!

print