Ginger Vitality Elixir: Immune, Digestion, and Energy Boosting
Feeling run down? Need some digestion help? This shot will help boost your health in so many ways. The ingredients are nothing short of magic. Each one being a superstar in its own right.
Ginger
Used around the world for thousands of years as a natural remedy.
Relieves nausea and pain
Anti-inflammatory
Antioxidant
Promotes proper digestion
Lowers blood sugar and lowers cholesterol level
Echinacea
Native to North America and used for hundreds of years by Native American tribes.
Combats cancer
Relieves upper respiratory problems
Anti-inflammatory
Boost immune system
Alleviates Pain
Lemon
Aids in digestion and detoxification
Promotes weight loss
Energy booster
Boosts immune system
Honey
Natural allergy relief
Energy booster
Antioxidant
Cough suppressant
Coconut Water
High in potassium and electrolytes
Cleansing and detoxifying
Disclaimer: This shot is very gingery! It is meant to be taken like that, a shot or in a few large sips. Add more coconut water or less ginger to dilute the flavor.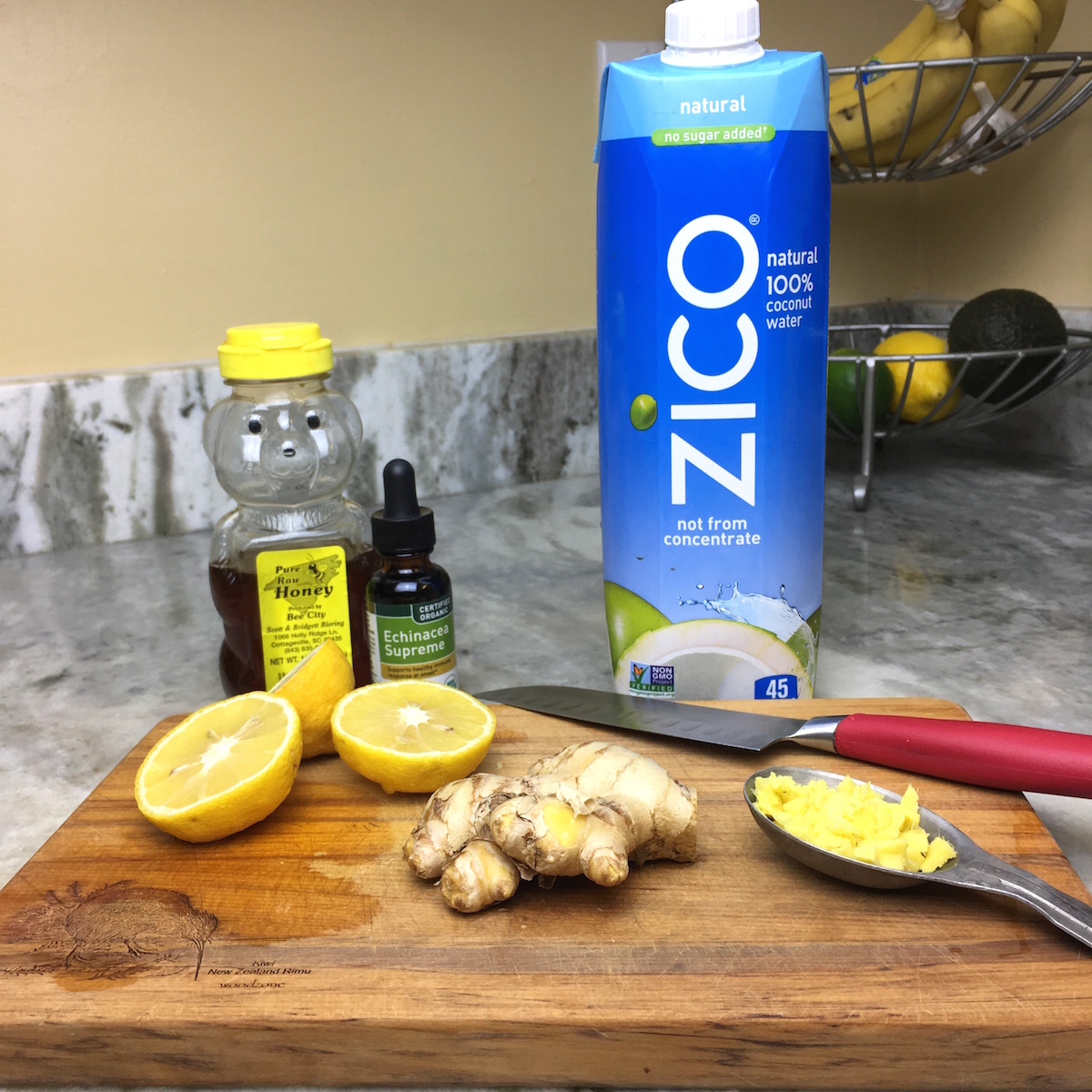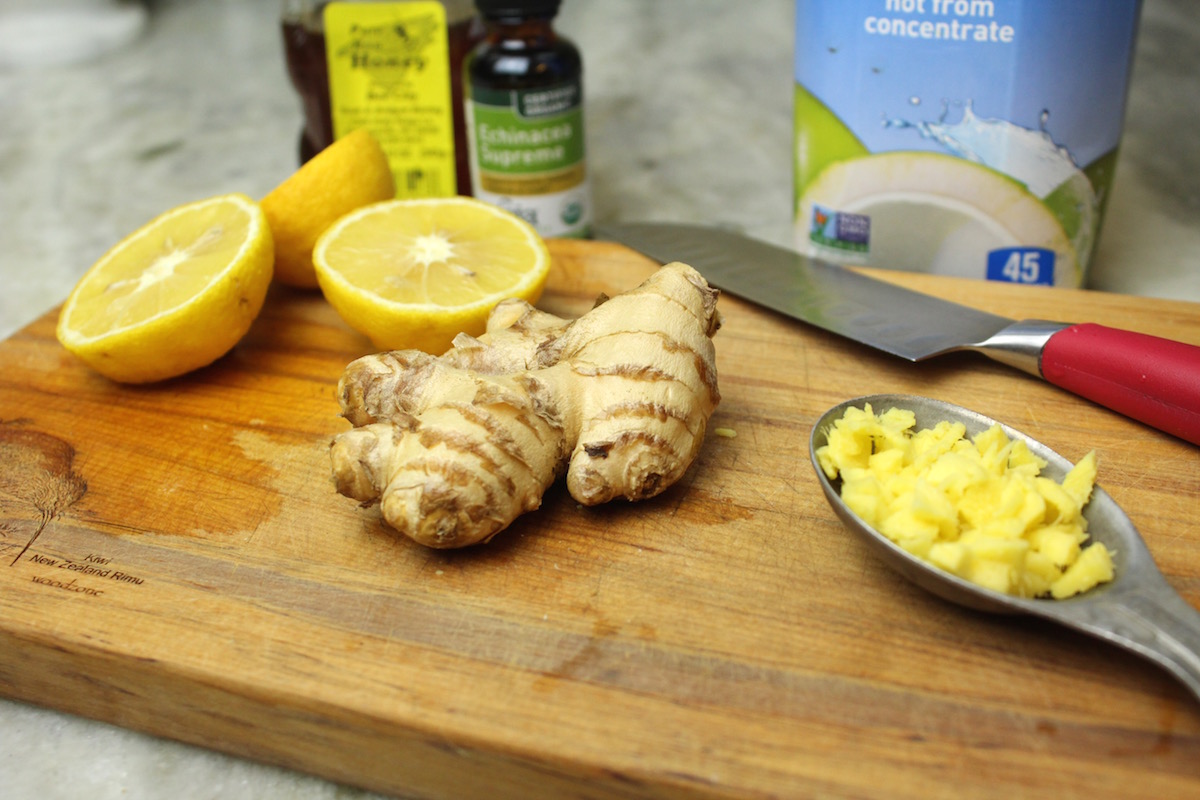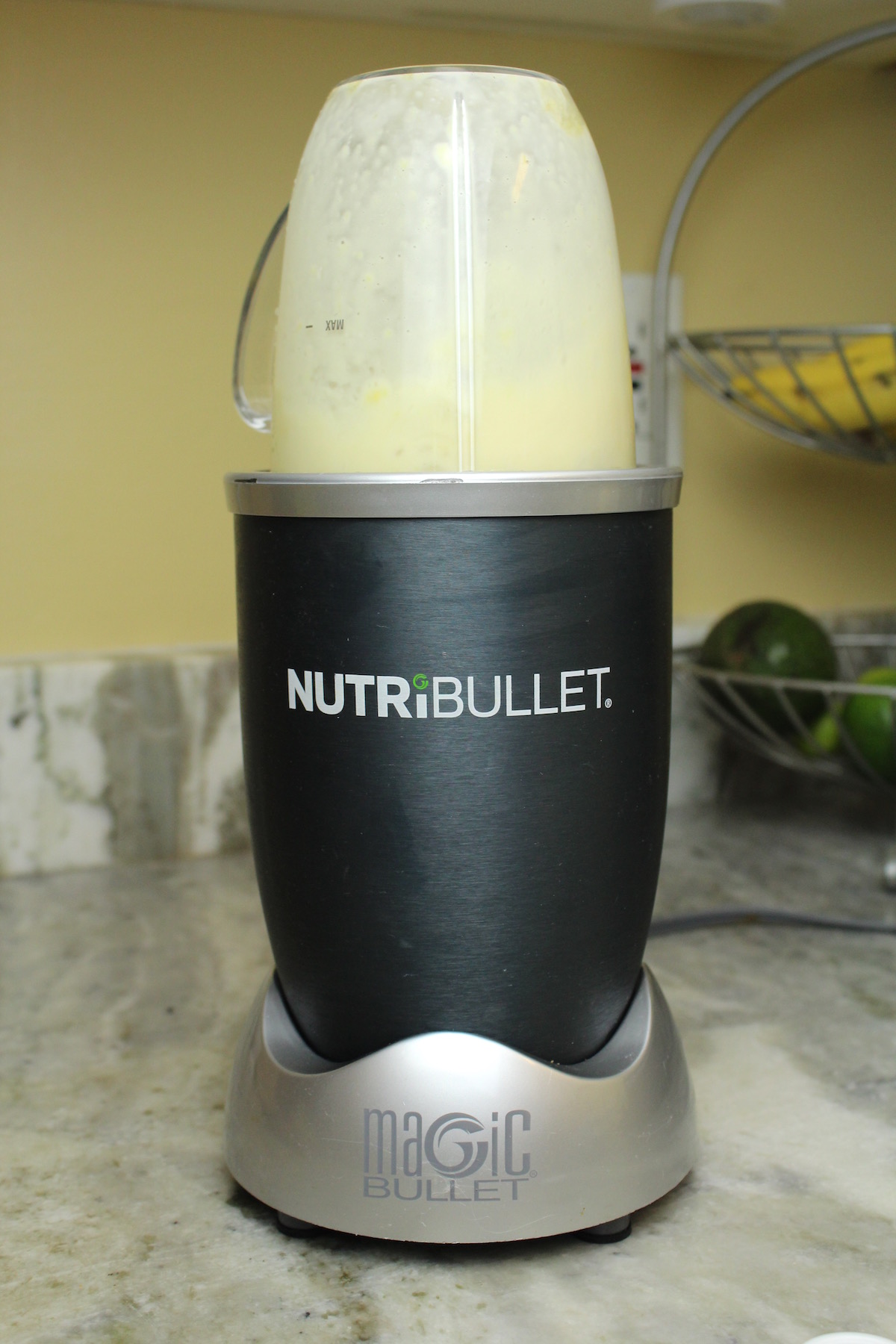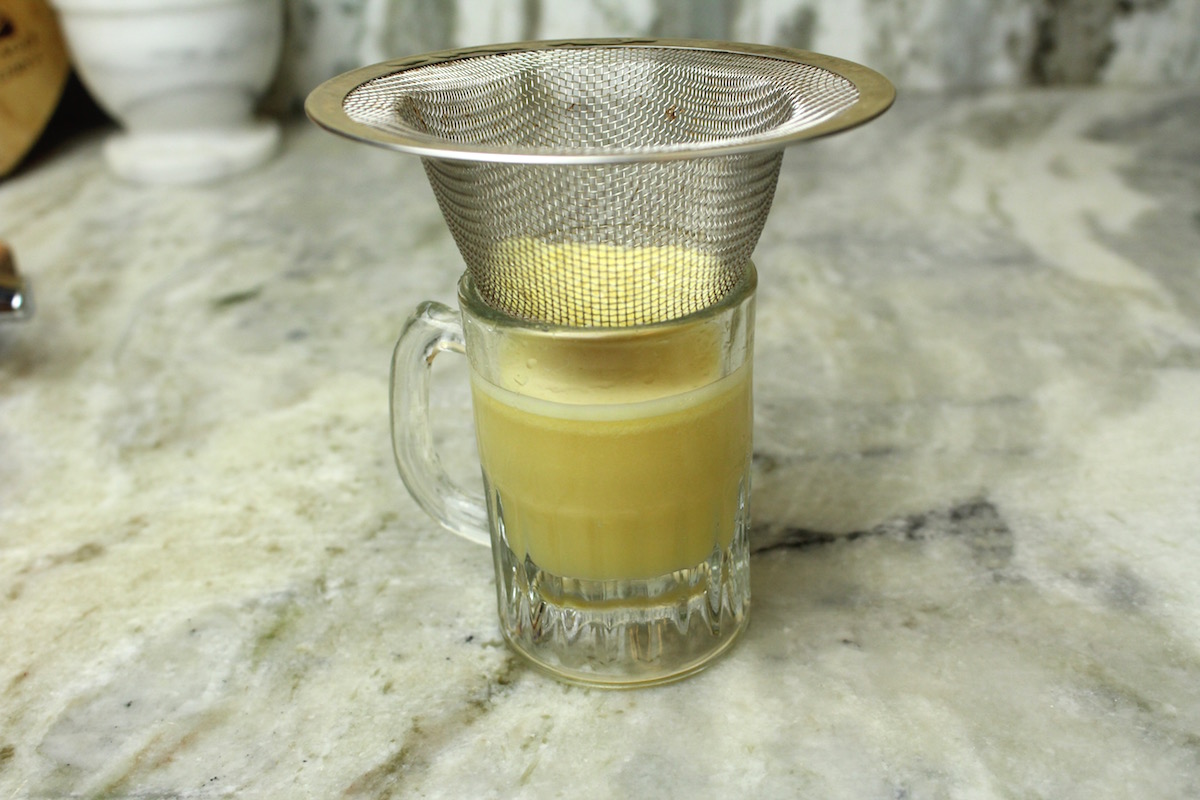 Vitality Elixir Shot
Ingredients:
1 tbsp fresh ginger, peeled and minced (about 1 inch)
2 tsp lemon juice
40-50 drops Echinacea tincture
2 tsp local raw honey
2 tbsp coconut water
Directions:
Place all ingredients in Magic Bullet or other small blender.
Blend well.
Remove and strain with small mesh strainer. Cheese cloth or paper towel will work too.
Pour into shot glass or your favorite small cup.
Enjoy!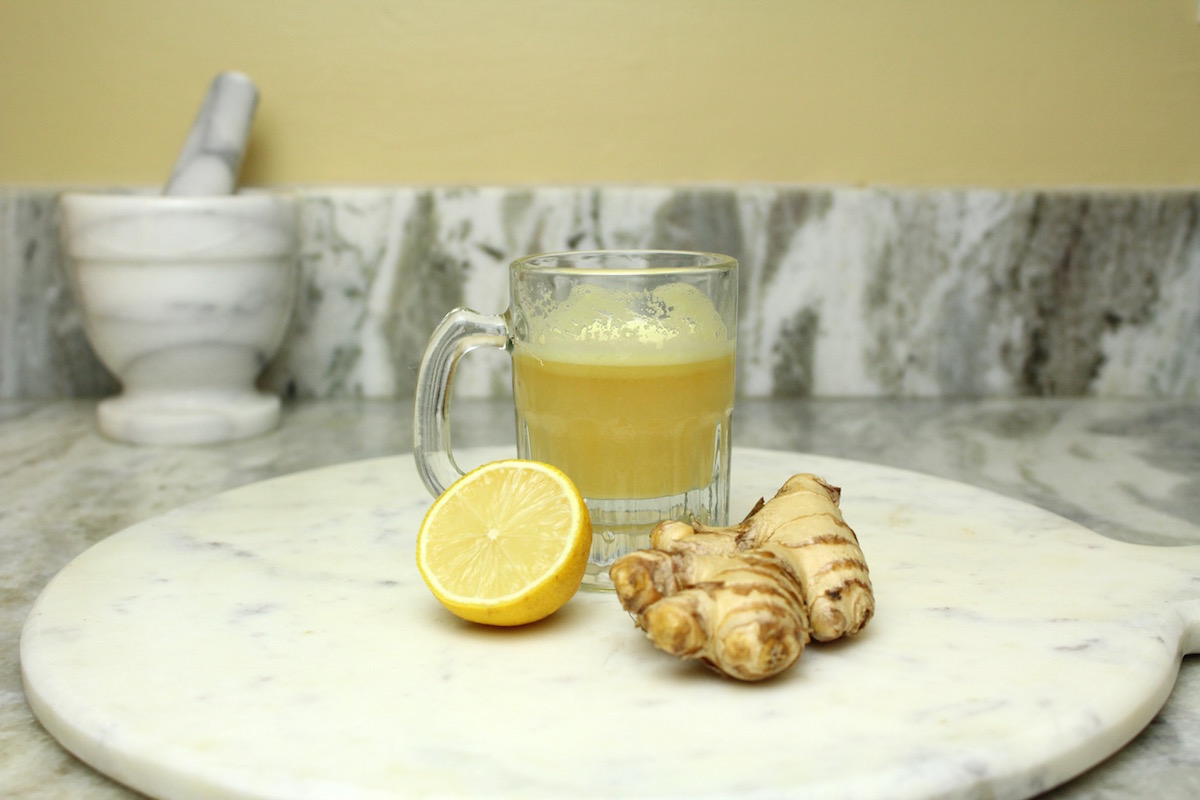 print