This is one of my favorite recipes and not just because it's utterly divine! Dark leafy greens, such as collards and kale, are some of the most nutritious foods on the planet. One reason is because they contain glutathione – the mother of all antioxidants! This peptide is made from 3 amino acids. The body makes glutathione but because of poor diet, pollution, toxins, pharmaceuticals, stress, etc, glutathione is depleted. This is why we need to consciously incorporate foods that contain it in our diet.
Glutathione helps the liver cleanse, detoxifies fat, boosts the immune system, fights cancer, controls inflammation, helps fight oxidative stress, and so much more!
Leafy greens are also high in vitamin C, K, A, and folate along with fiber and antioxidants. They are an anti-inflammatory food therefore they help fight and prevent cancer, lower cholesterol, support a healthy heart, support a healthy digestion, and healthy bones!
In the South, collards are often cooked in the fat of animals. Obviously, this is not a good idea and will void all of their amazing benefits. Try the recipe below instead! Another delicious way to cook collards in slow simmering them in vegetable broth, fresh garlic, and a bit of vegetable bouillon.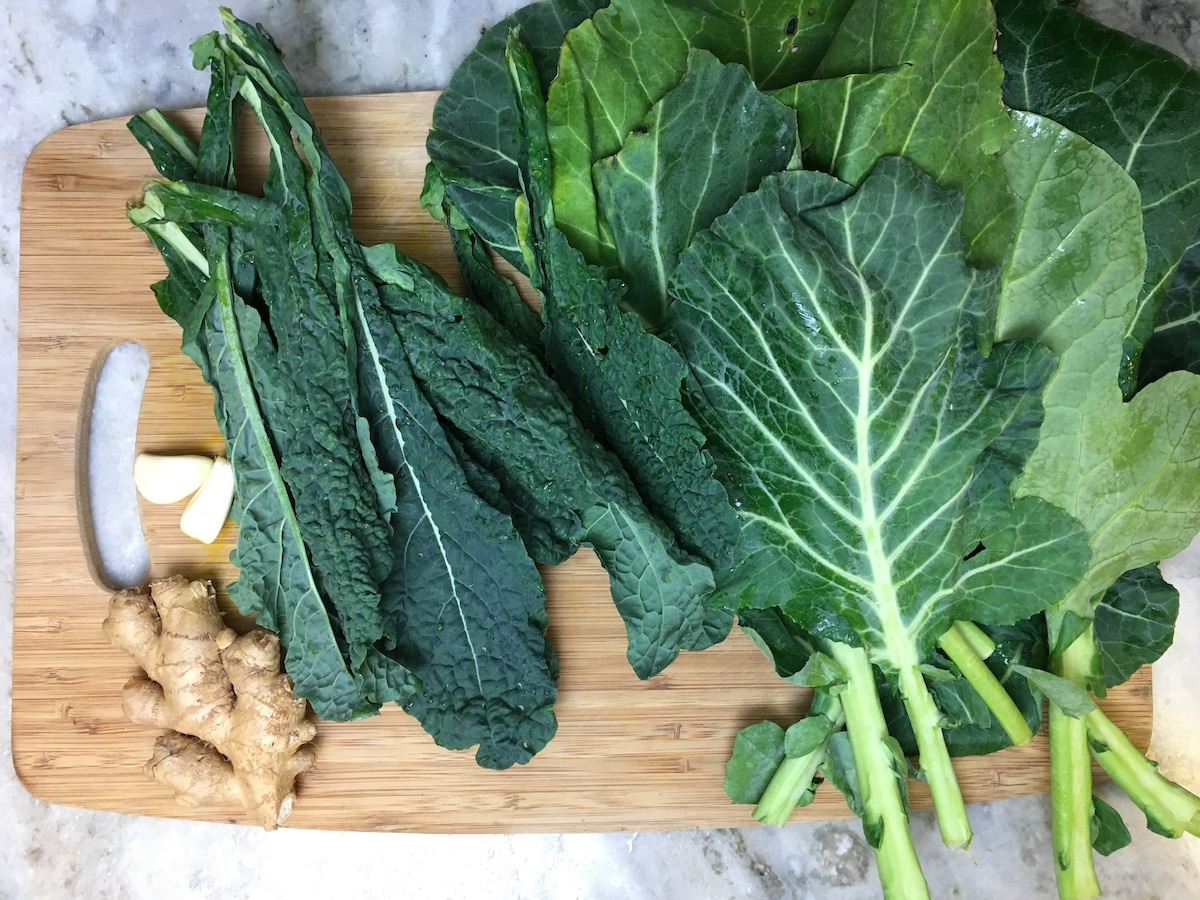 Coconut Greens
Servings: 4-5 as a side
Prep and Cook Time: 30-40 minutes
Ingredients:
6-7 collards stalks
6-7 kale
1 tsp coconut sugar
2 tsp fresh ginger, chopped
2 tsp fresh garlic, chopped (around 2 cloves)
2 tsp curry powder
1 tsp coco oil
1/2 cup coconut milk
1/2 cup vegetable broth
Salt and pepper to taste
Directions:
Tear leaves from the stalk of the kale and collards. Chop into 1-2 inch pieces.
Add coconut oil to a medium sized pot and turn heat to medium.
Add in ginger and garlic. Saute for 4-5 minutes.
Add collards and kale. Stir well and cook for a few minutes.
Combine all other ingredients to the pot. Turn heat down to low-medium and cover. Simmer for 20-30 minutes, stirring often.
Remove from heat and serve.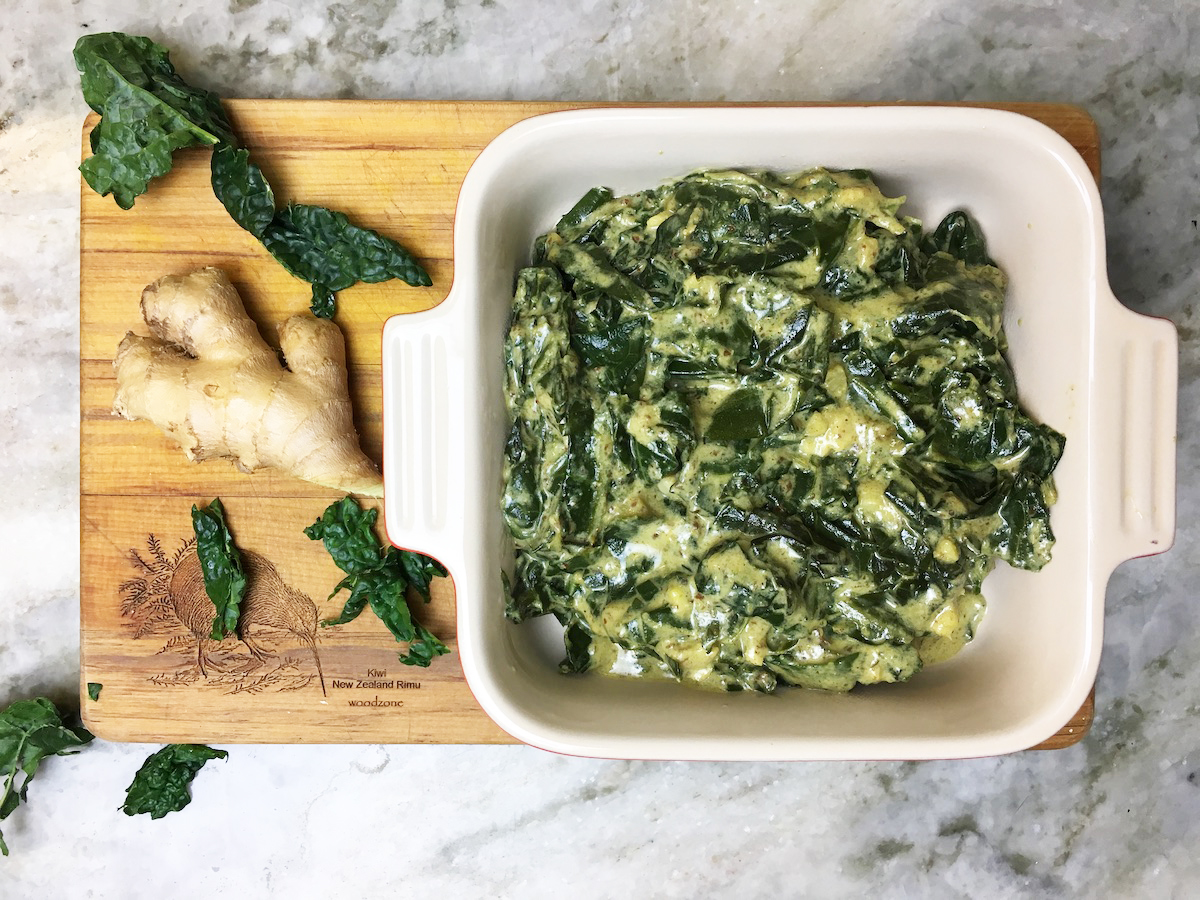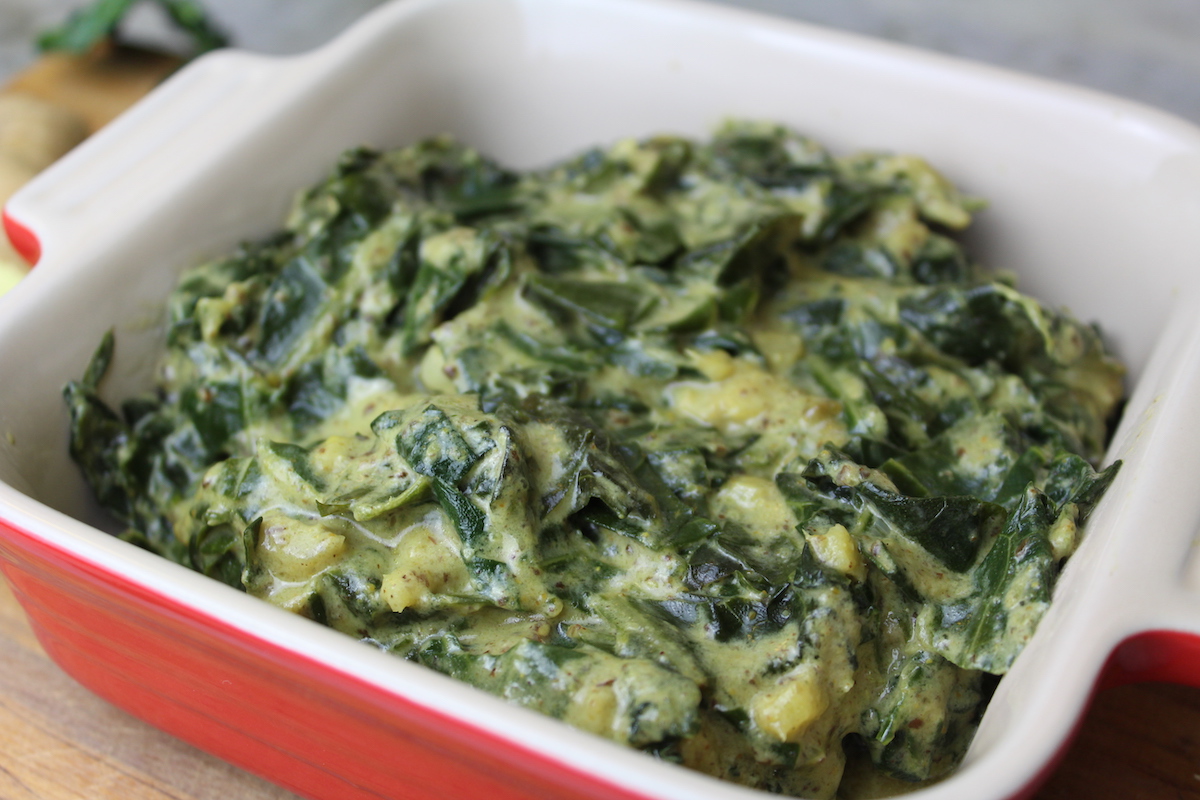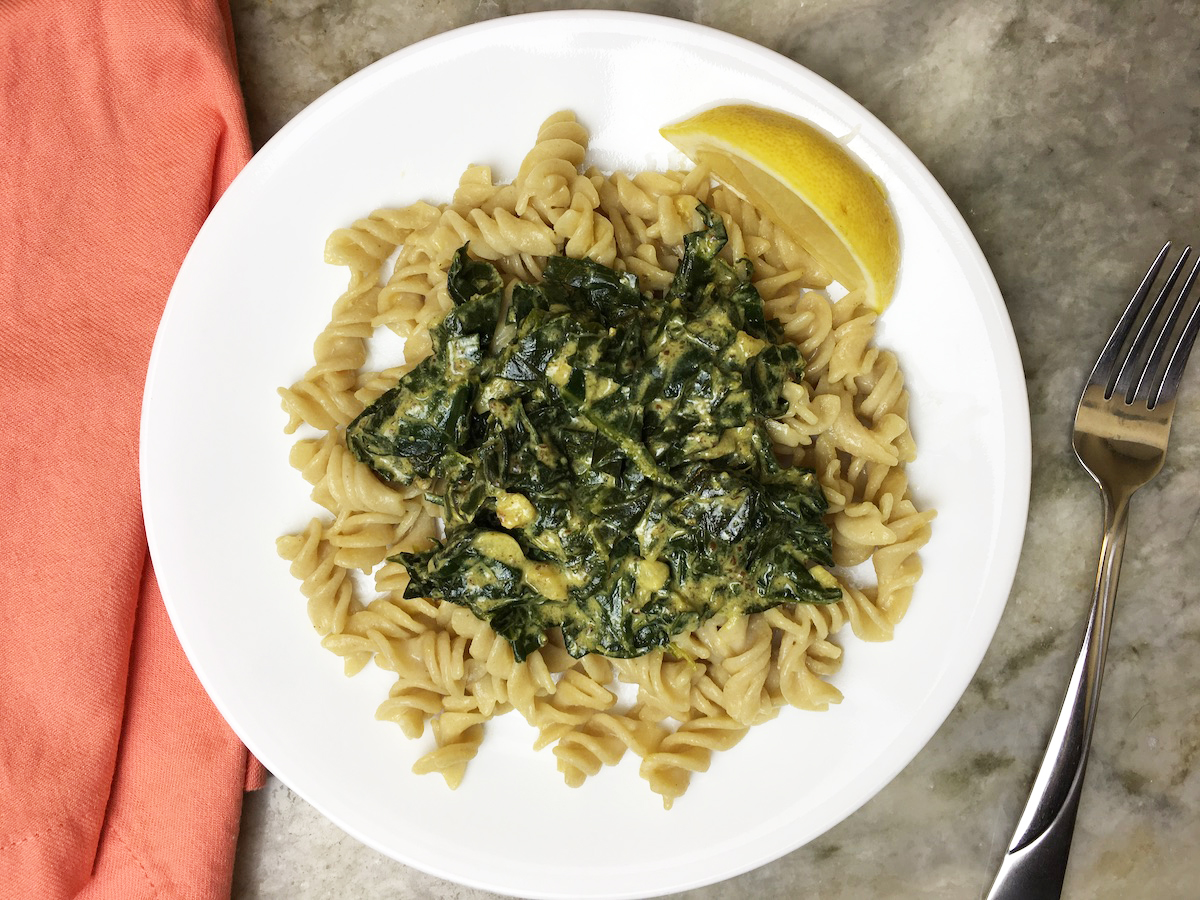 print