Almond Butter Turmeric Dressing
What do almond butter, ginger, and turmeric have in common? They just so happen to be some of my favorite foods that's what AND the ingredients in this delicious dressing.
The inspiration for this recipe comes from the almond butter turmeric salad dressing from Trader Joe's.  A while back I was extremely obsessed with it and bought a bottle every time I went to TJ's. But  much like the fate of many love affairs it ended and I slowly stopped purchasing the bright yellow bottle of sunshine. However, recently I decided to bring it back into my life, but this time I'd create my own! Not that I have major issues with their ingredients, but the TJ's version does contain cane sugar. Now, I'm not against all sugar, just refined sugars. Why? They are just empty calories, void of any nutritional value. That's why my recipe uses DATES instead for a little sweetness! Dates are full of fiber, high in disease fighting antioxidants, and are low on the glycemic index. I love using them in my smoothies, baking, or as a yummy snack with a little cashew butter.
This almond butter turmeric dressing is gluten-free, oil free, and vegan!
Note: I recommend doubling this recipe if several people in your household plan on using it.
Almond Butter Turmeric Dressing
Ingredients:
3 tbsp almond butter
1/2 cup water
1 tbsp lemon juice
1 tbsp fresh ginger, minced
1 tsp ground turmeric
1/8 tsp salt
1 small garlic clove or 1/2 tsp ground garlic
1 date or 1 tbsp maple syrup
sprinkle of pepper
Directions:
Place all ingredients in blender or Nutribullet. Blend well.
Pour on whatever your heart desires! I love it on salads, rice dishes, cooked veggies, and Buddha bowls!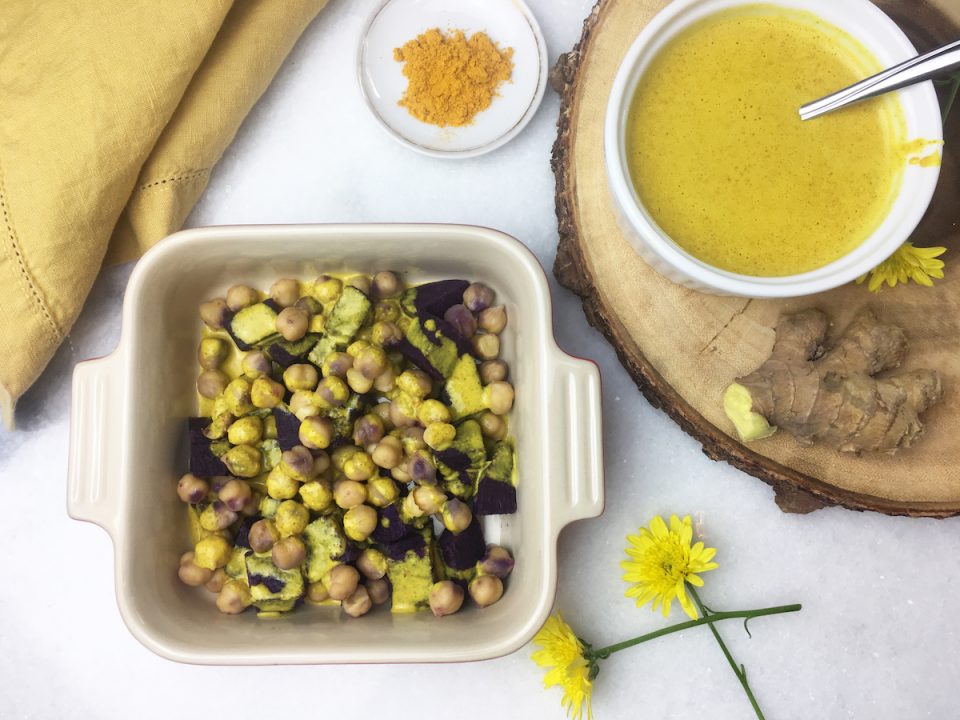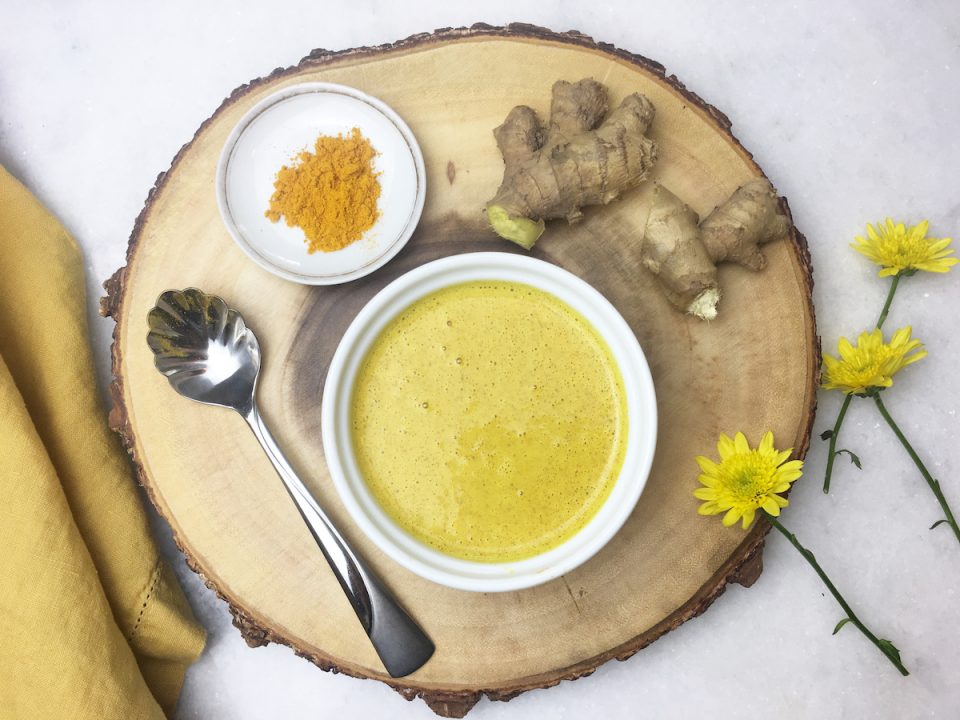 print