Asheville, North Carolina: The Paris of the South
This blog post is well over due, but it's better late than never, right?!
In early August Derek and I went up to Asheville, NC to celebrate my birthday. One of Asheville's many nicknames is "The Paris of the South" (of course a much much smaller Paris). 🙂 While I know Paris is a magical place to many, it will always hold an extra special place in my heart because it's where my husband and I went for our honeymoon.
Enough about Paris, what about Asheville!? Located in western North Carolina's Blue Ridge Mountains, Asheville is known for their lively art scene, architecture, and more recently, beer and kombucha. The architecture of the downtown is utterly beautiful, with a strong Art Deco influence. There are beer breweries all over town and almost every bar serves kombucha on tap! I was in heaven, as I don't drink beer or much alcohol for that matter, so being able to get a bubbly and HEALTHY drink while out was extremely refreshing and fun!
We had a blast and can't wait to go back. Below are some of the highlights of our trip.
Rosetta's Kitchen
Our first stop in town was naturally to get some grub, as we were ravenous! We popped into Rosetta's Kitchen and all I can say is BEST BUDDHA BOWL EVER, and I've had my fair share of buddha bowls. The entire menu at Rosetta's Kitchen is vegetarian and vegan, complete with all the classics, tempeh reuben, vegan queso, chili cheese fries, and more. Rosetta's is also a kombucha bar serving 6 different Buchi (a local booch company that sells throughout the Southeast) flavors on draft along with a full range of wines, beers, local mead and ciders.
My buddha bowl was complete with organic crispy tofu, seaweed salad, beans, brown rice, avocado, salad, and a tangy tahini based BBQ sauce that was divine. I also ordered a side of their homemade sauerkraut seen here in the top right hand corner of the pic.
This place is a must for anyone visiting Asheville!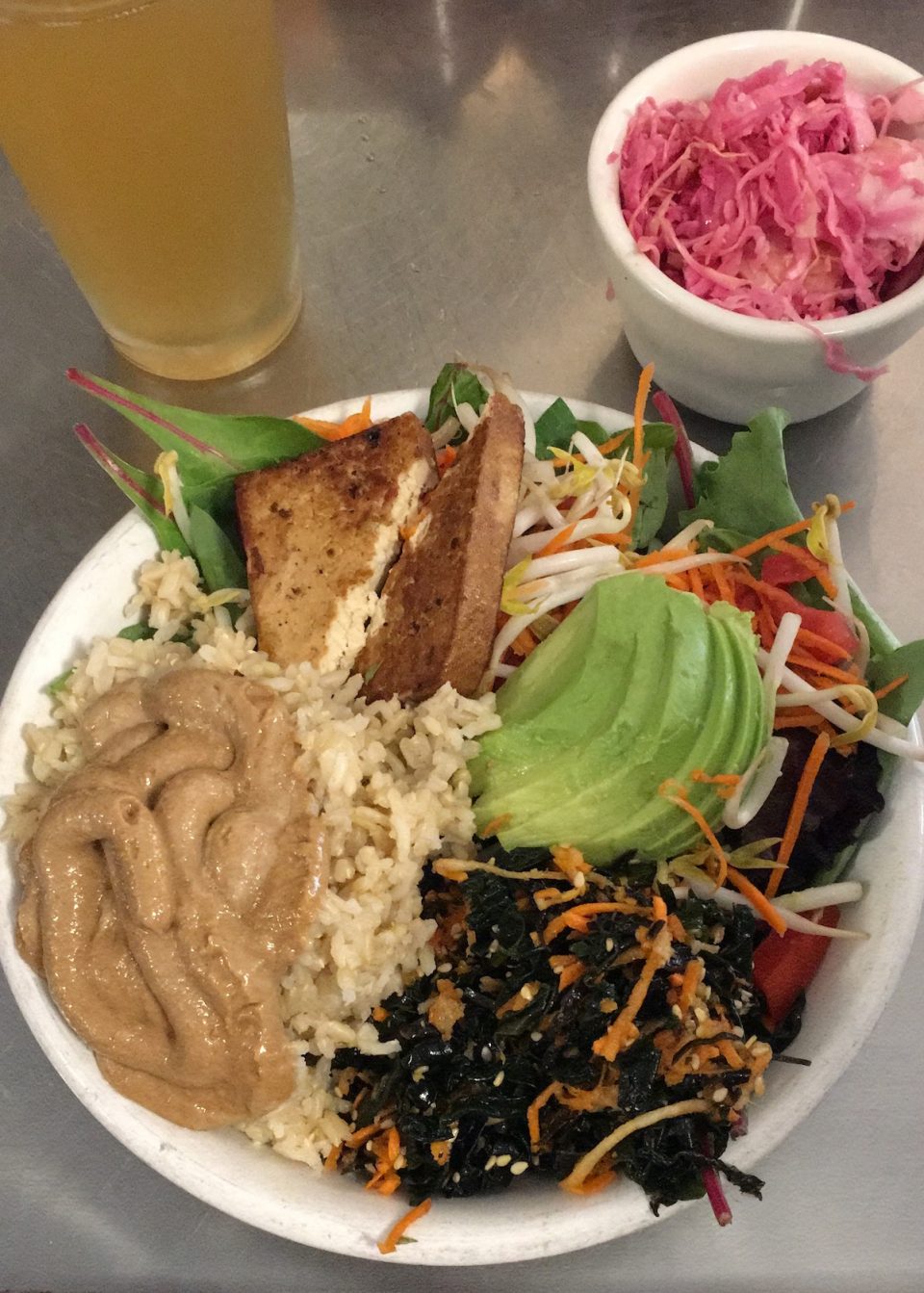 Dobra Tea
Our first night in town we met up with one of my good friend's, Casey, who's from Charleston, but is now living in Asheville. She recommended the Tea House and I am so delighted she did; it was one of the highlights of the trip for me. For starters, the ambiance is perfect and the pictures I took do not do it justice. One wall is shelved with hundreds of different teas, all of which are on the menu.
The menu also offers a variety of vegan dishes, including a gluten-free plant-based grilled cheese that was to die for, kitchari (an Ayurvedic rice dish), and creamy rich coconut miso broth. The tea I ordered was a blend of adaptogenic herbs including ashwagandha, one of my favorites. Not pictured was the delicious sweet treat we shared, all gluten-free and plant-based!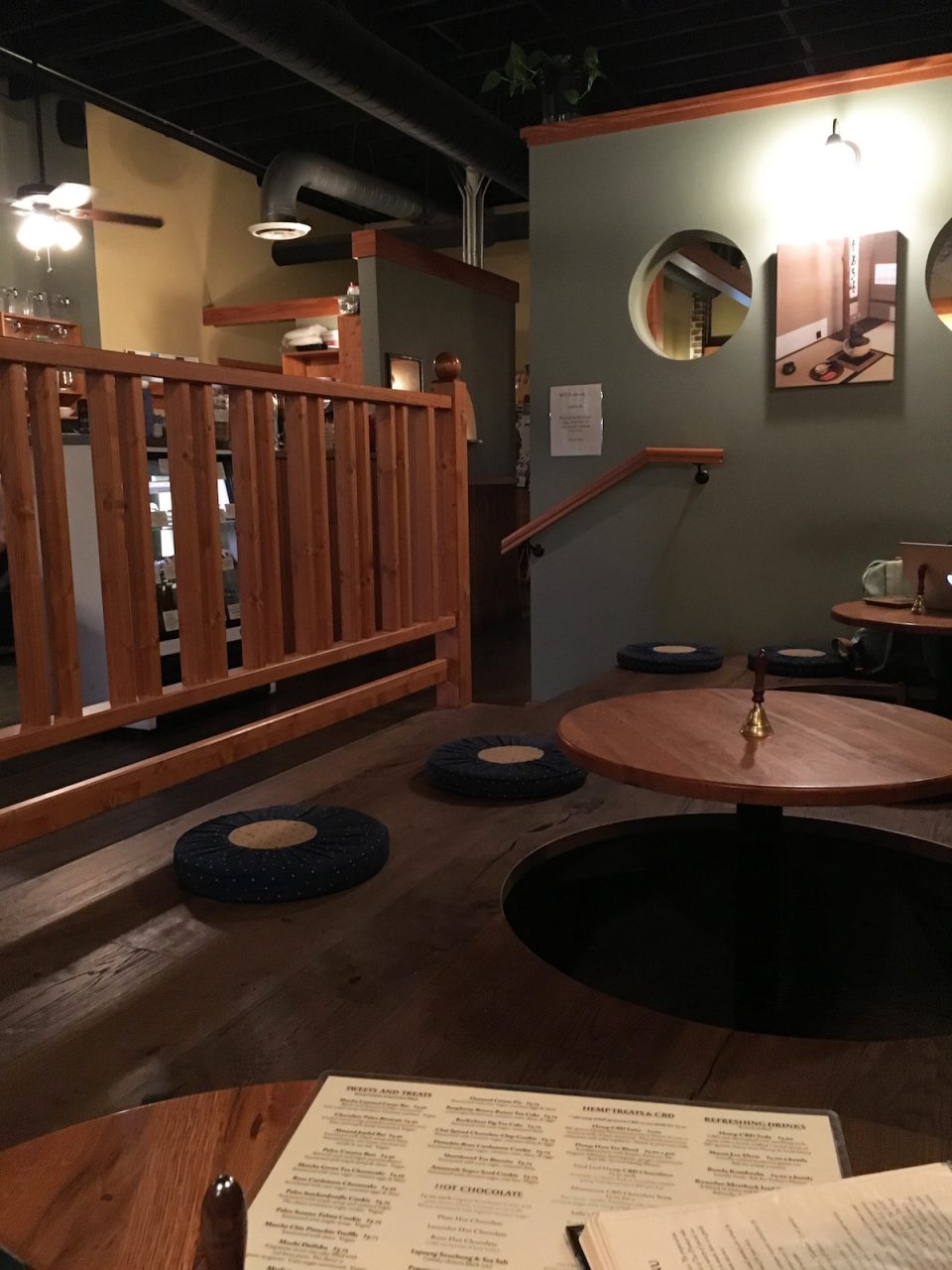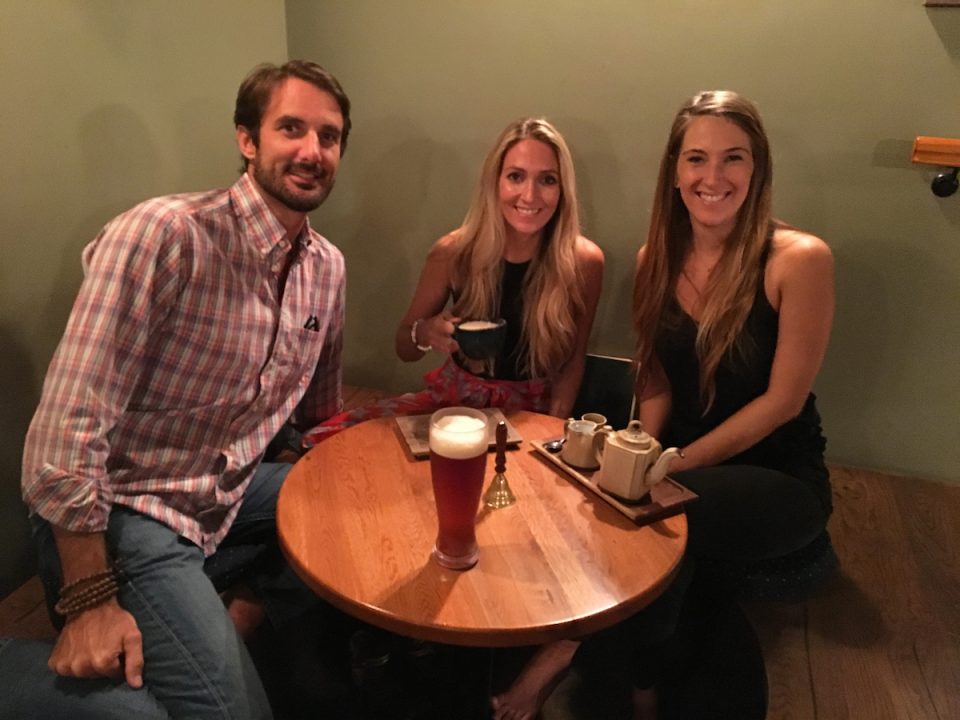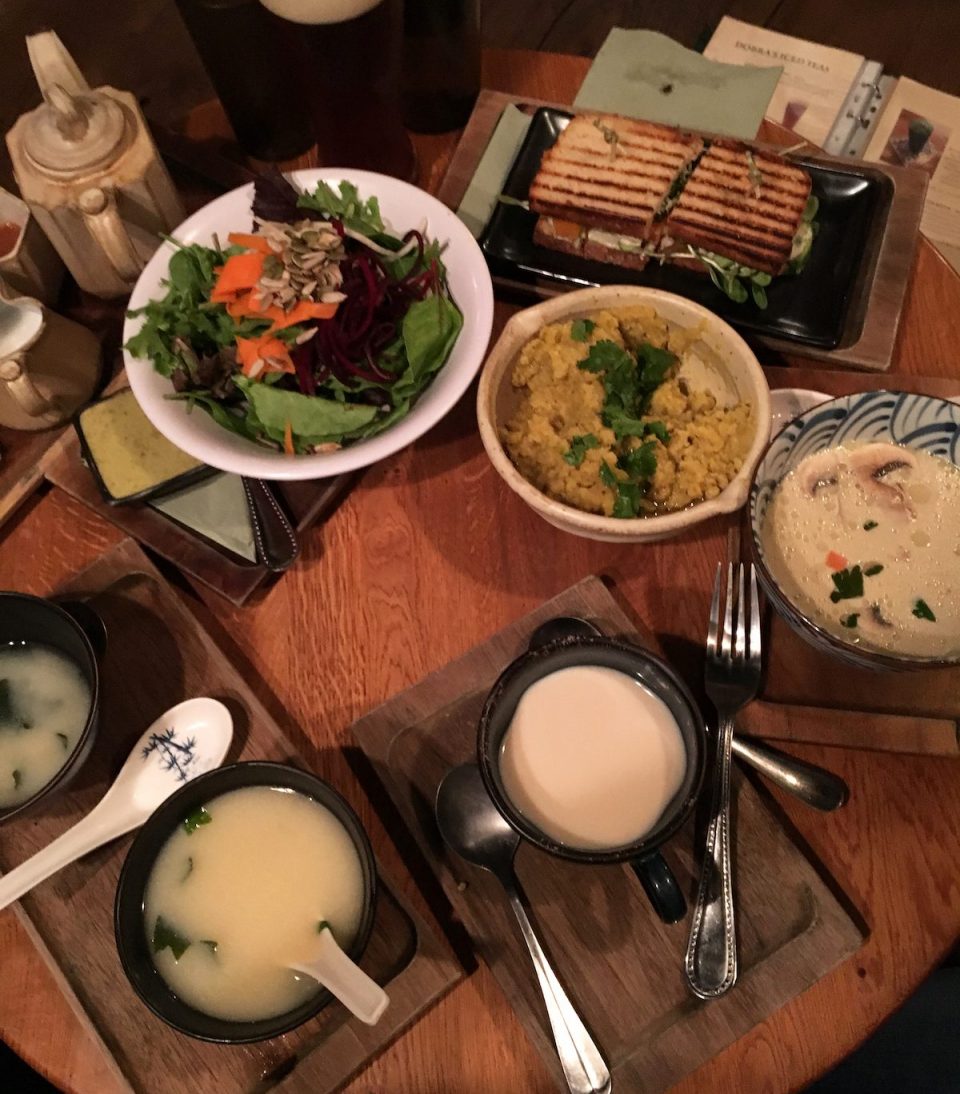 The Day of my Birth
The morning of my birthday started out with a lovely yoga class at Asheville Community Yoga. We then made our way to get some coffee (for Derek), matcha (for me), and snacks. The rest of the day was spent exploring downtown Asheville. We popped into a bunch of cute shops, including some selling CBD and one particularly awesome one selling only sustainably made products called Ware.

Cocktails at Hemingway's
Before our bday dinner at Plant, Derek and I enjoyed a cocktail overlooking the mountains at Hemingway's. This rooftop bar has some of the best views in the city, if not THE best.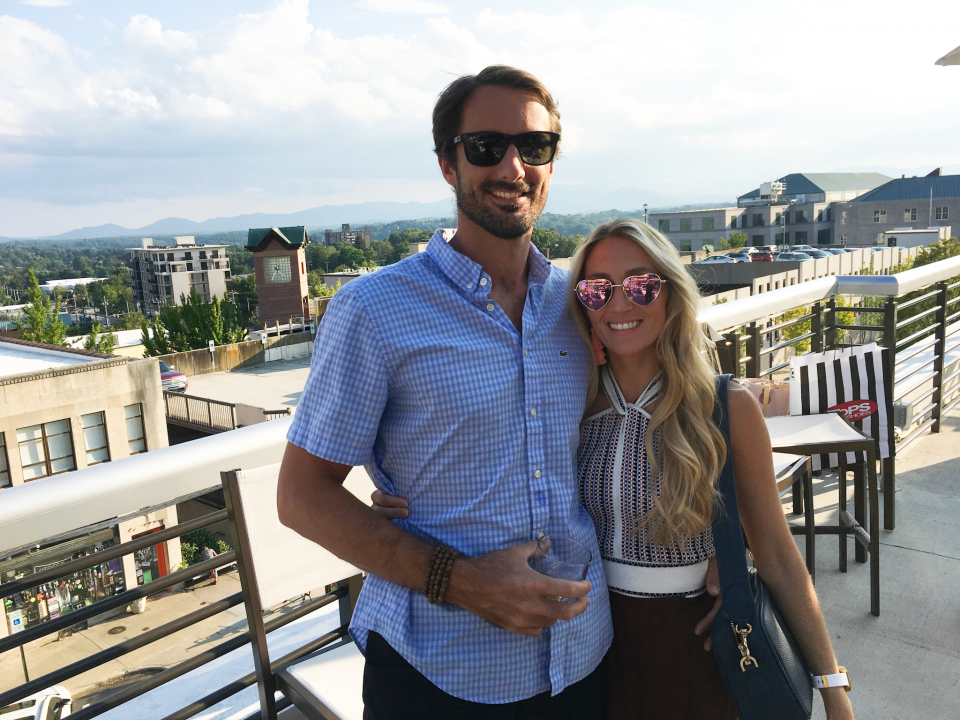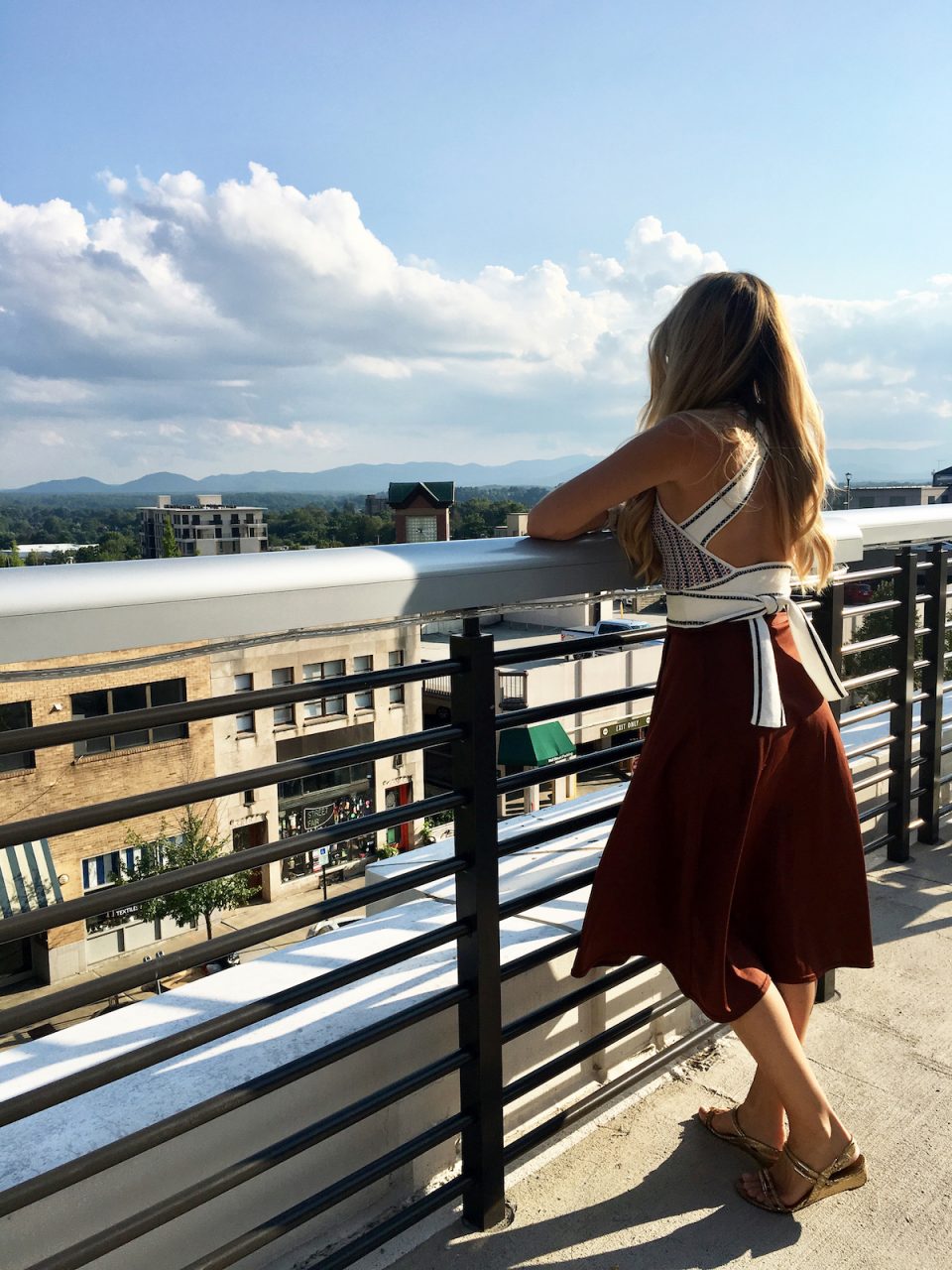 Plant
One of the main reasons for traveling to Asheville for my bday was to eat at Plant! All of our veggie friends have been raving about it for years and we decided it was high time we taste it for ourselves. Wow! We now know why they're all so in love!
This premier vegan restaurant is only open for dinner making it the perfect special occasion place. We started the evening with the plant cheese platter complete with aged cashew, farmer's pecans and flowers, almond ricotta, smoked fig'arelli, rosemary amber and fruit, pickled vegetable, black garlic oil, and bread. I also asked for a side of their house made gluten-free bread…to die for! I've never had such delicious bread in my life!
For entrees I ordered the uttapam, a chickpea masala with oyster mushroom, onions and avocado, wrapped in a fermented buckwheat and rice flour crepe-like pancake. Derek had the curry which had togarashi tofu, grilled vegetables, sesame cabbage, pickled shiitake mushroom, rice, roasted peanuts, and cucumber. We rounded out the night with a cream brûlée.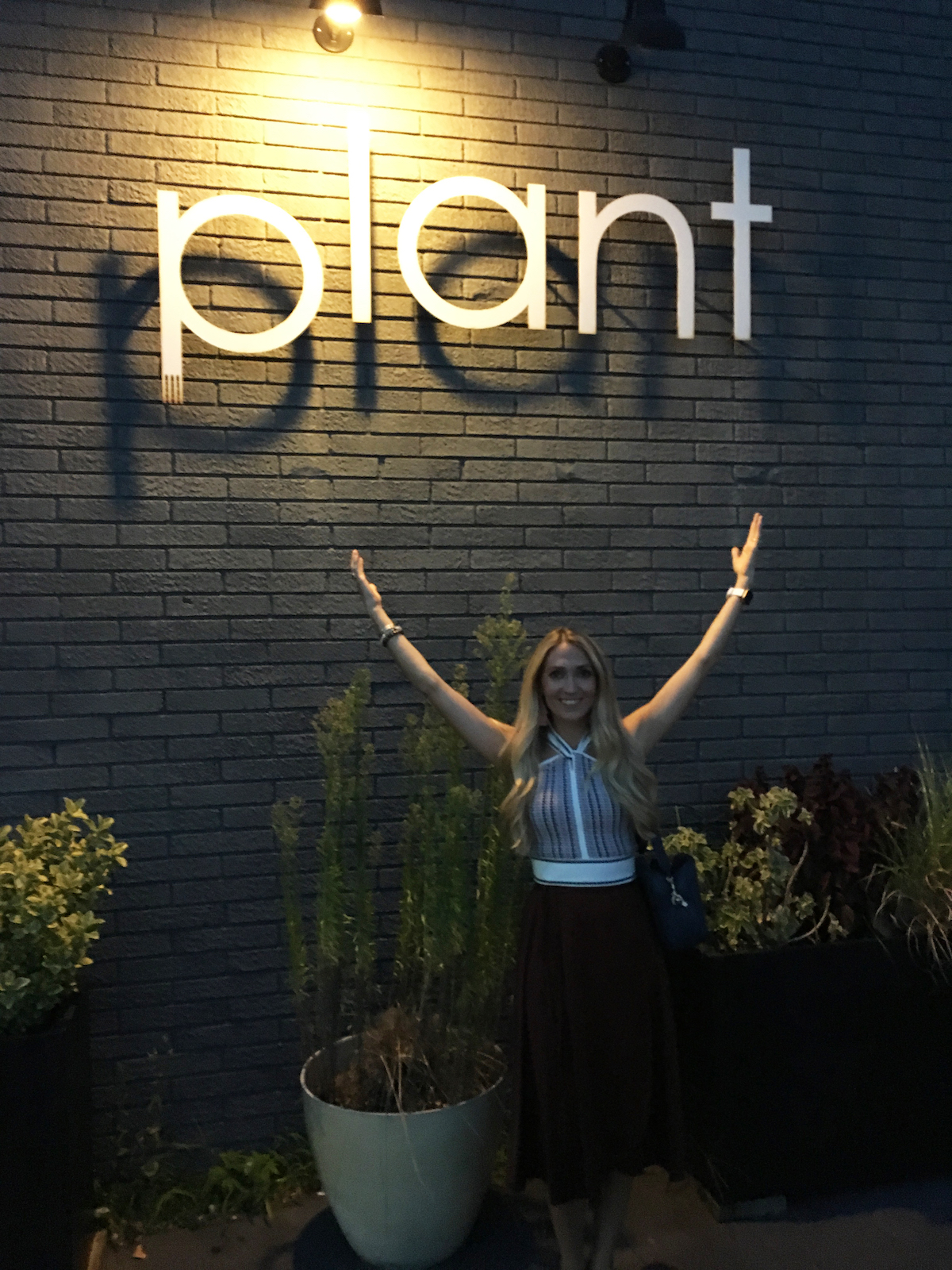 Biltmore Estate
No visit to Asheville is complete without a tour of the Biltmore Mansion. Completed in 1895, the Biltmore is the largest privately owned house in the United States, with 178,926 square feet of floor space and 135,280 square feet of living area.
It had been almost 10 years since the last time I visited the Biltmore! This time around I had a new appreciation for such a grand house and visualizing what the day to day life there might have looked like thanks to the BBC show Downton Abbey! If you haven't watched that show, you should!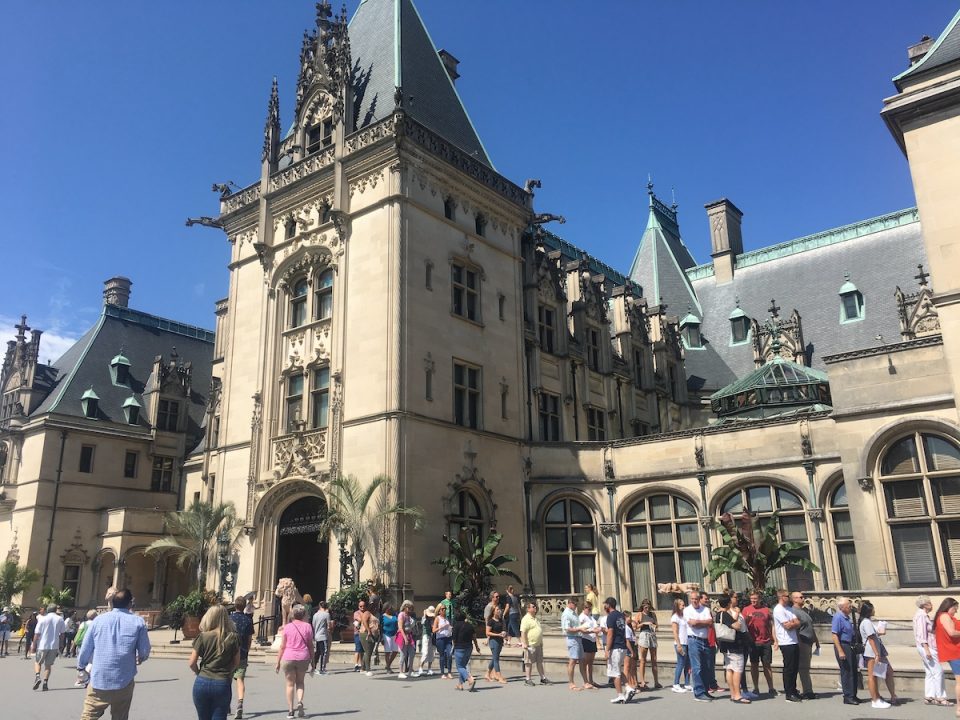 We can't wait to go back! Have you been to Asheville? What are some of your favorite things to do? Let me know!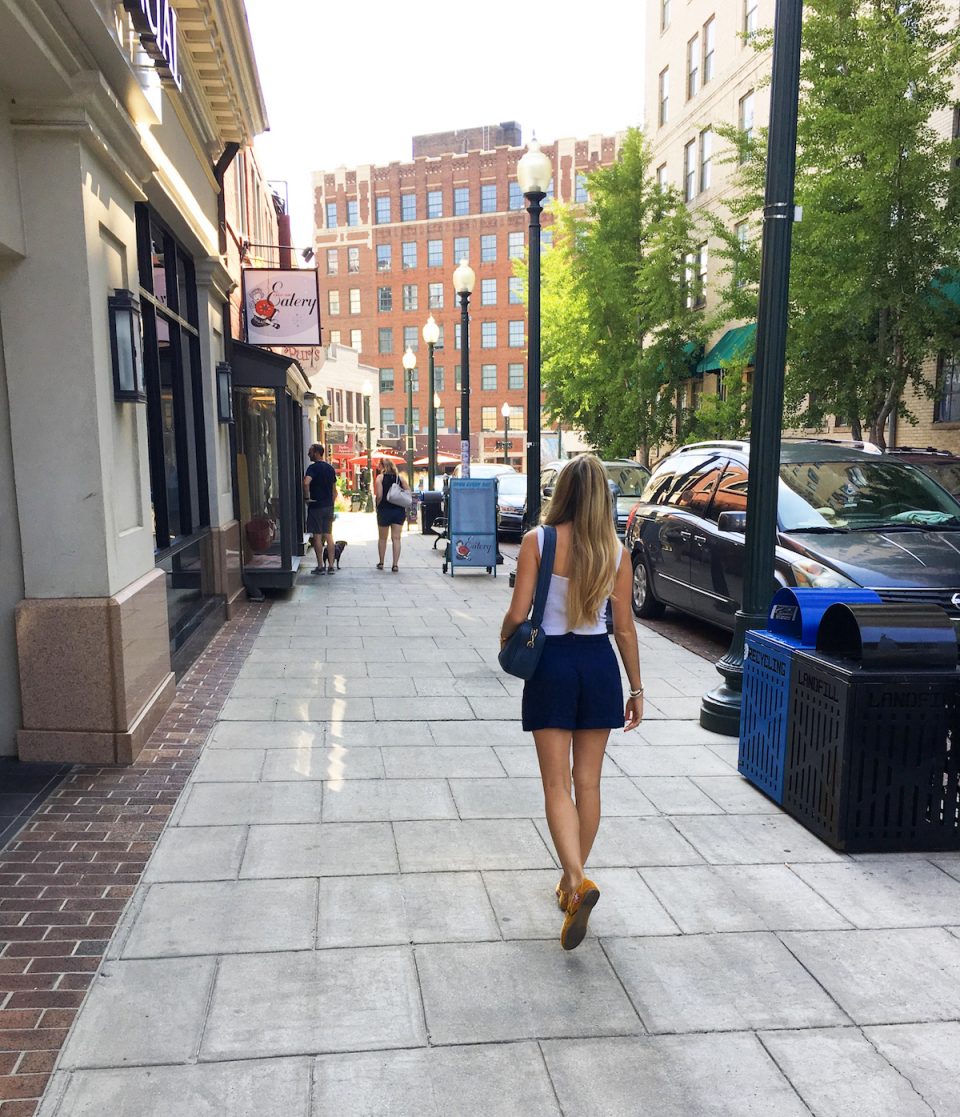 print