This super easy 1 pot lentil dal is sure to be favorite. At least it is for me! I'm currently obsessed with anything lentil! These tiny little legumes are low in calories but packed with nutrition! They're extremely high in protein making them a great addition to your meals. Lentils are an excellent source of dietary fiber, folate, manganese, iron, phosphorus, potassium, zinc, magnesium, and vitamin B6. Diets high in fiber help prevent heart disease, lower cholesterol, and keep blood pressure levels normal. It also helps improve digestive health.
Note: The lentils I used were sprouted. This is not necessary for the recipe, I just like to when I plan in advance.
To sprout, simply soak lentils in filtered water for 4-5 hours or overnight. After they have soaked, drain and add lentils to tall mason jar, take a paper towel or cheese cloth and rubber-band it to the top. Turn upside in a small colander and cover with a dish towel. Rinse the lentils with fresh water every 3-5 hours. You will notice a little tail growing. They are sprouting! Sprout for 1-2 days.
Sprouting makes vitamins and minerals more readily available for absorption. It also helps make food easier to digest, decreases antinutrients and phytic acid, and increases protein availability. Full article about sprouting coming soon!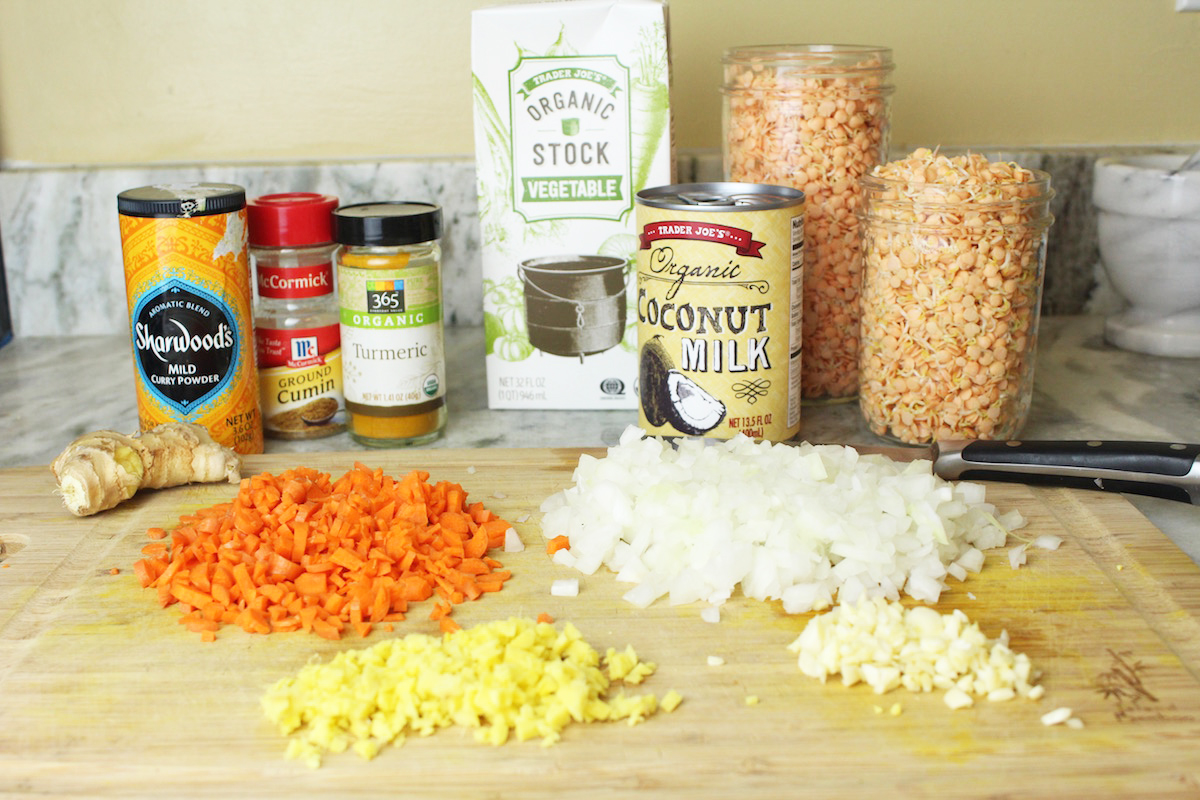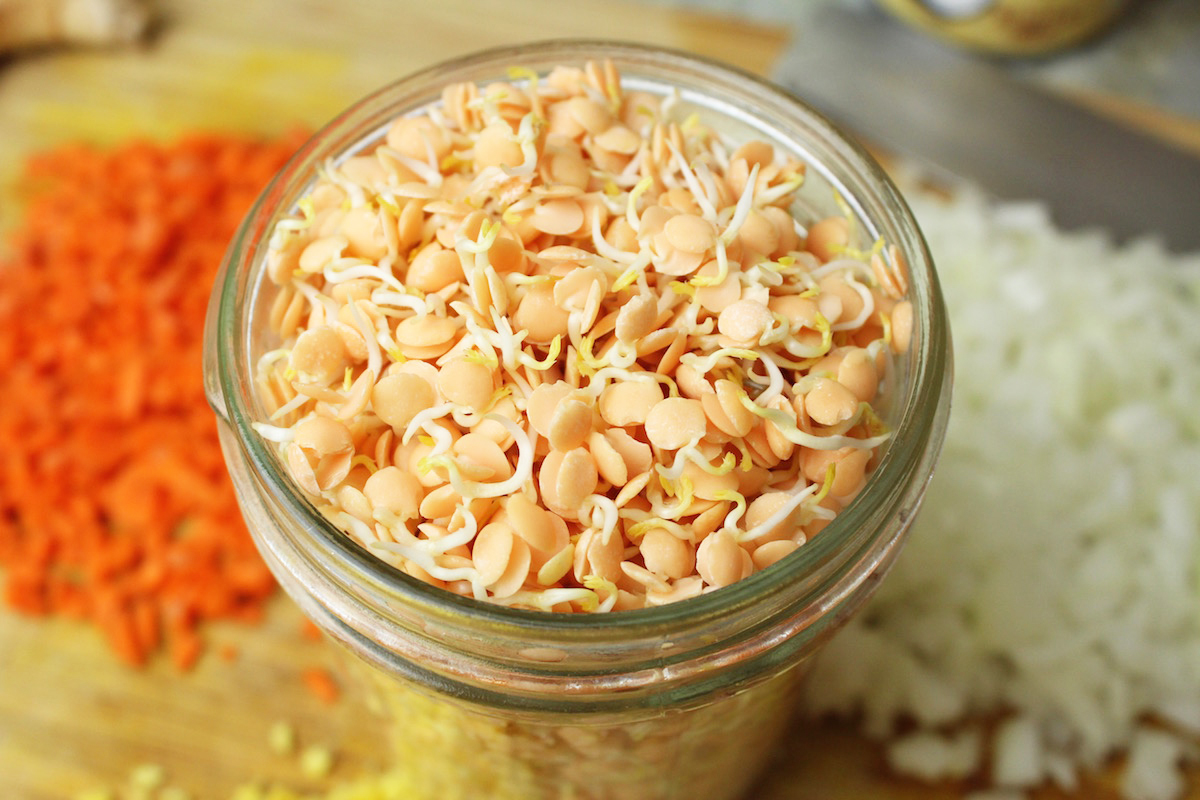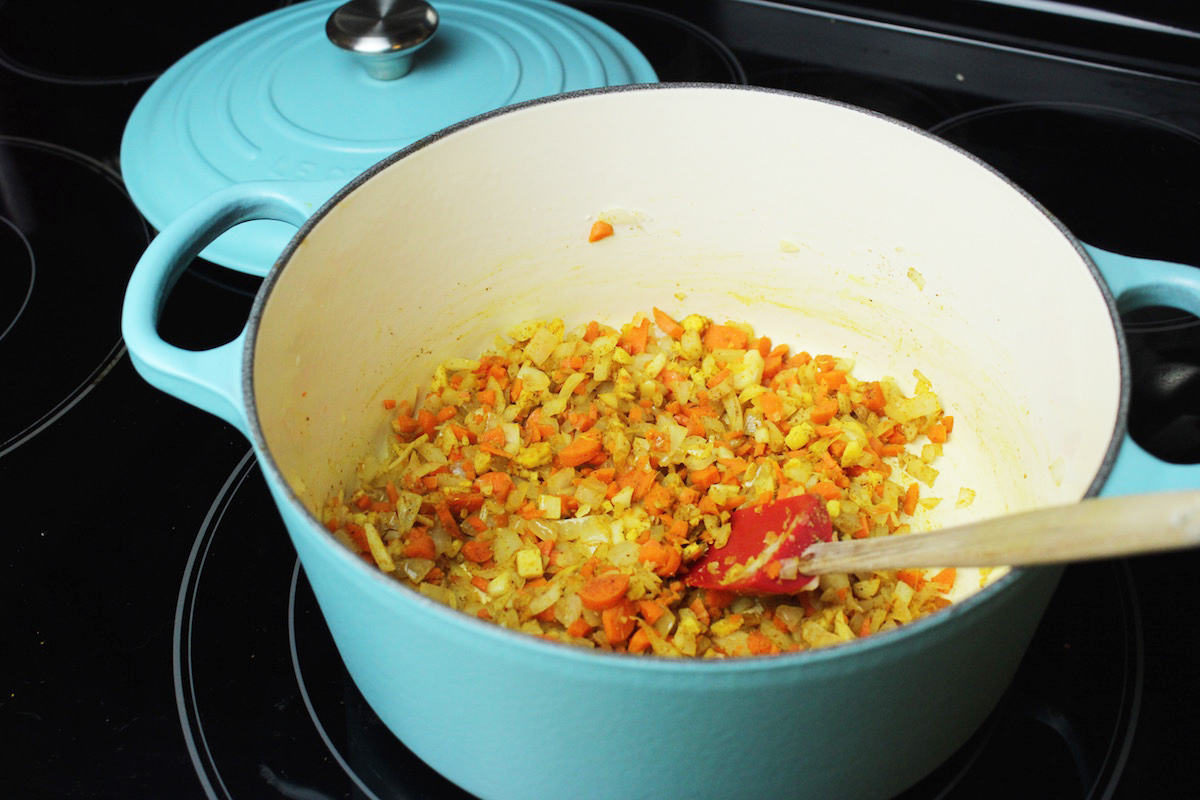 Simple Vegan Red Lentil Dal
Ingredients:
1 cup dried red lentils
1 can coconut milk
2 cups vegetable broth
1 large carrots, diced
2 cups spinach, chopped
1/2 onion, diced
2 tbsp fresh ginger, minced
3 garlic cloves, minced
2 tsp curry powder
3/4 tsp cumin
3/4 tsp turmeric
1/2 fresh lemon, juiced
1/4 tsp salt
Directions:
Heat coconut oil in large pot on medium.
Add onions and garlic. Sautéed for 5 minutes.
Add carrots, ginger, and spices. Sauté for 5 more minutes.
Stir in coconut milk, veggie broth, and lentils.
Bring everything to a light boil and then turn down to simmer. Cook covered for 25 minutes.
After 25 minutes, stir in chopped spinach. Let cook uncovered for another 10 minutes or until the dal thickens up to the desired consistency.
Add lemon juice and taste test if you'd like to add more spices or salt. Enjoy by serving alone or over your favorite rice.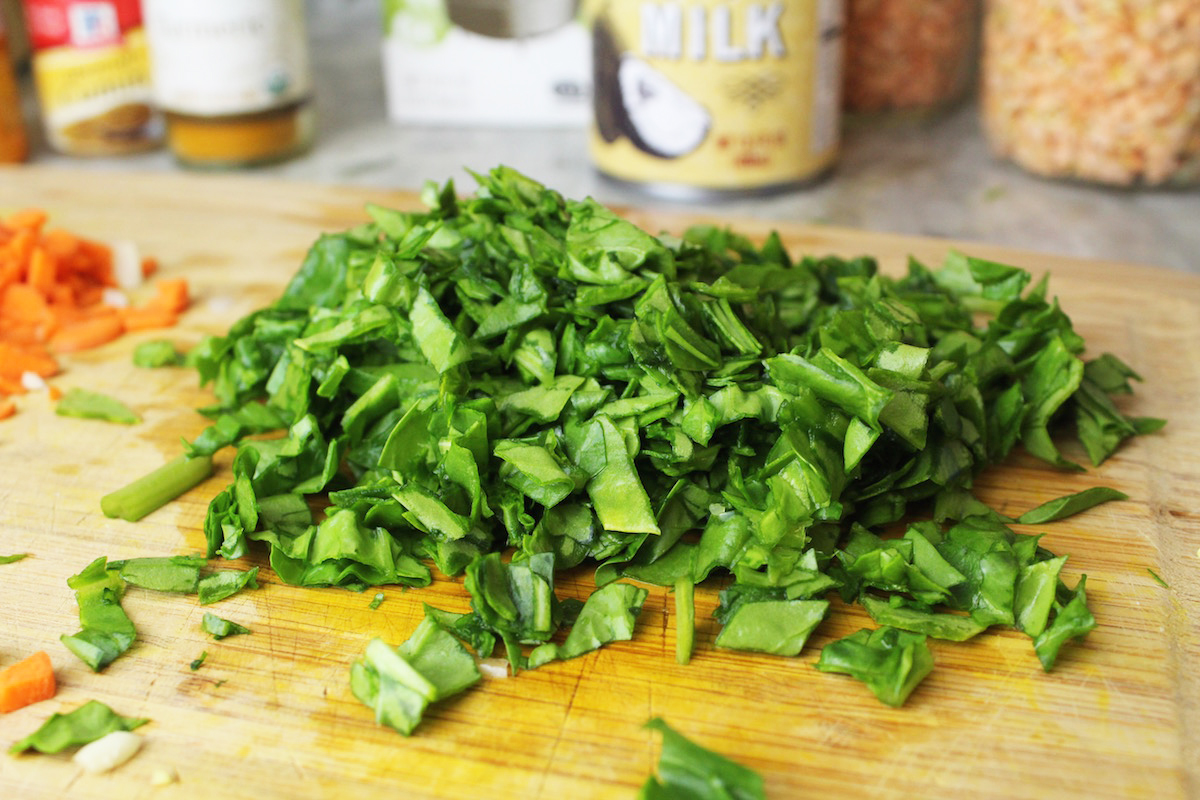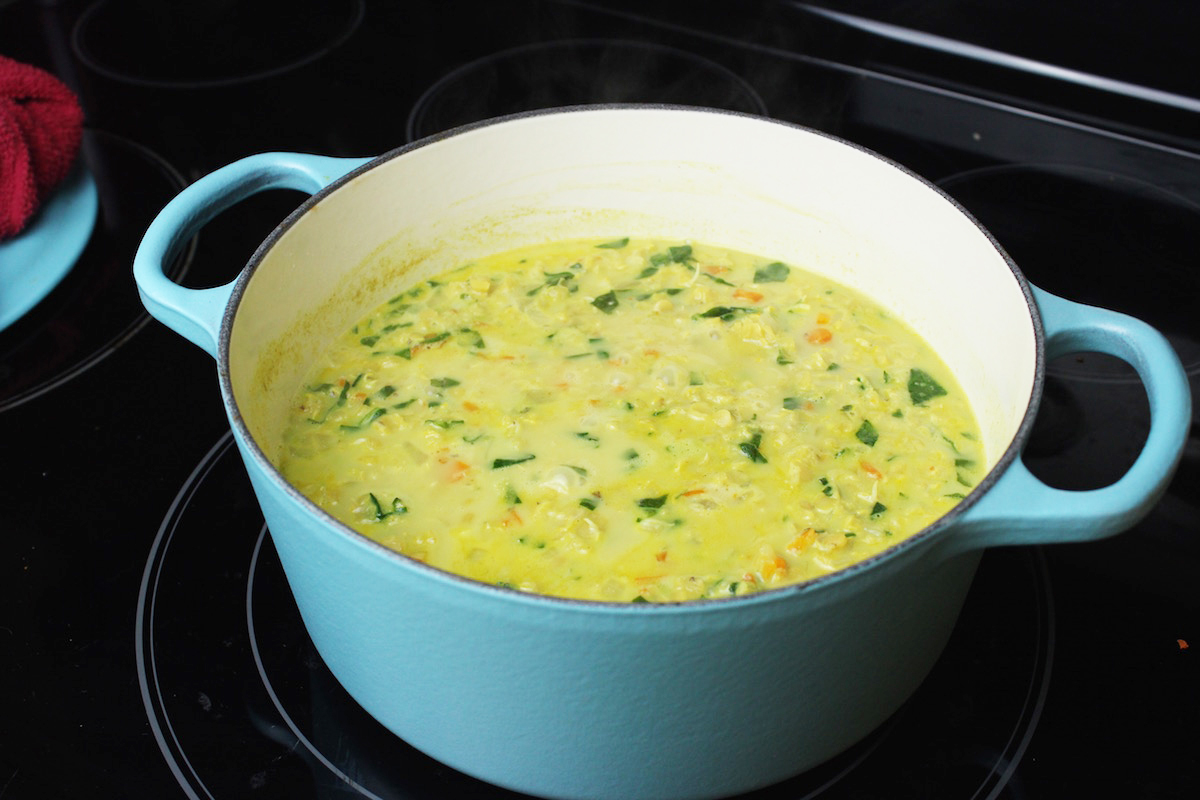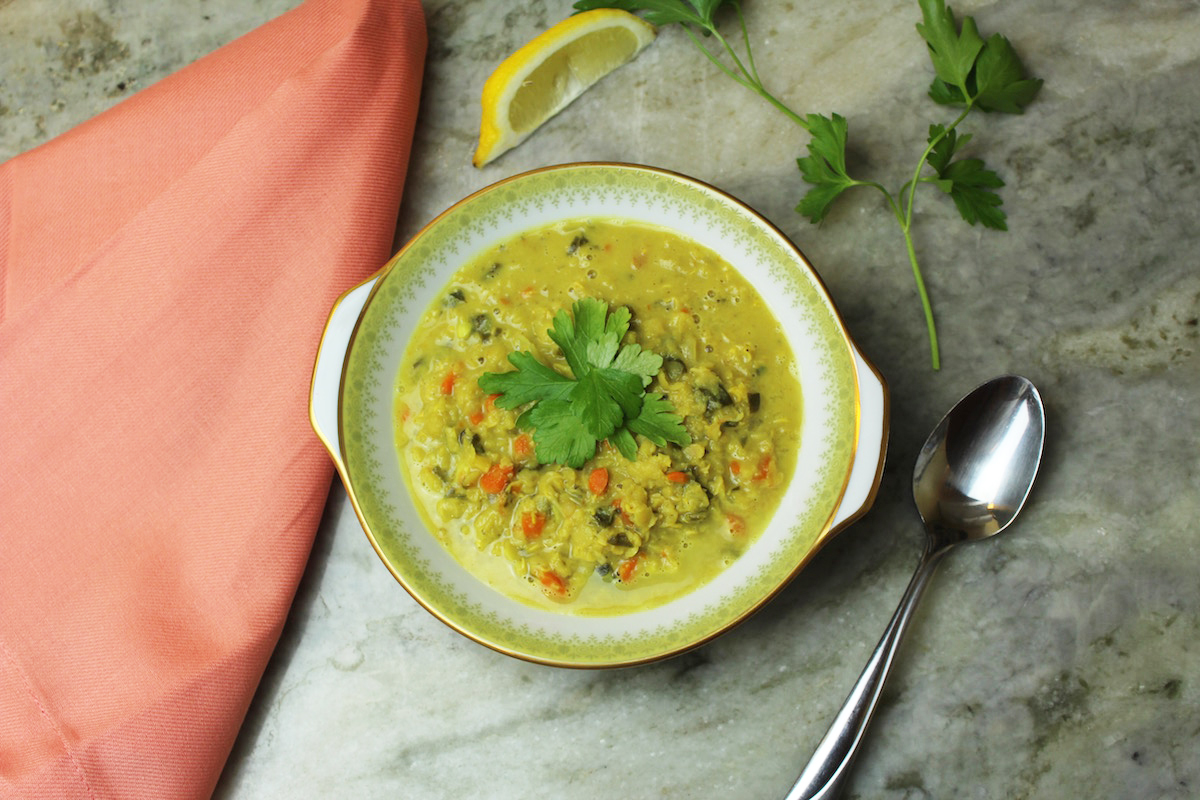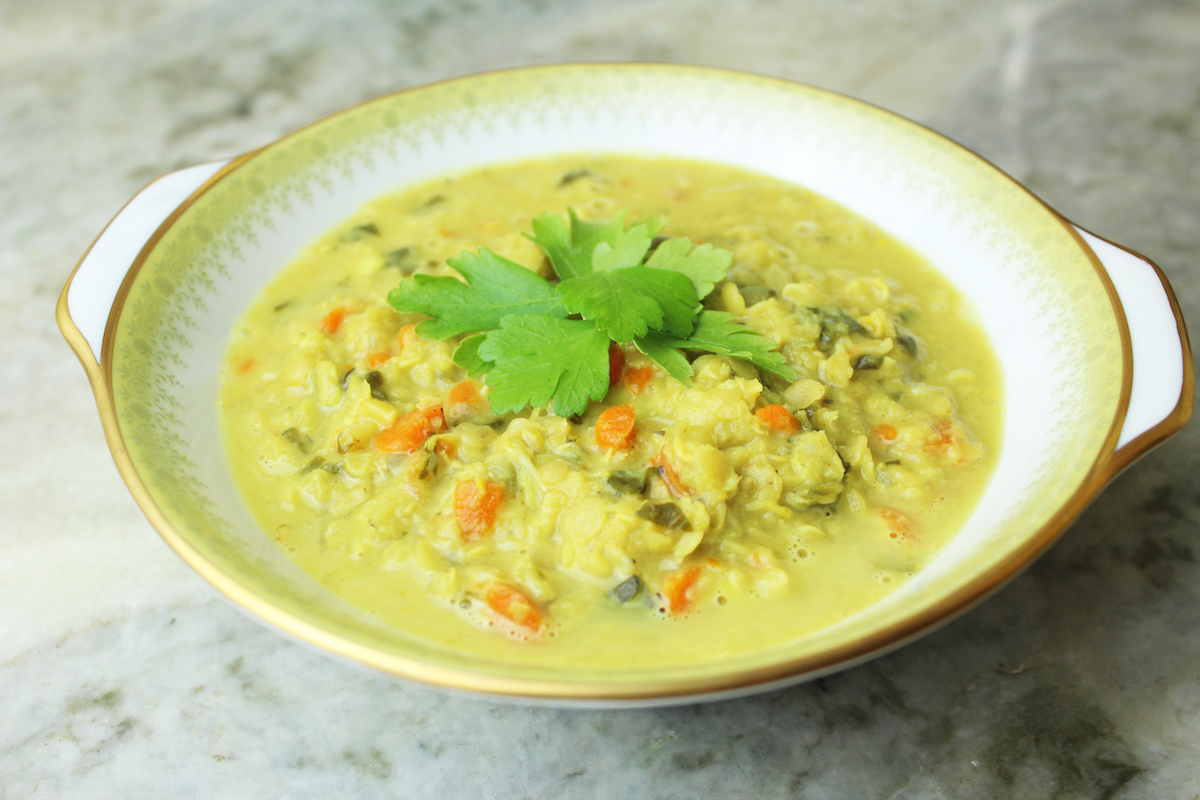 print