My Top 5 Favorite Mocktail Recipes
It's the first of the new year, 2020 at that, and people around the world are making resolutions. Many are joining gyms, trying to eat better, and making healthier lifestyle choices. January is also often used as a time for many people to take a break from booze, hence the title Dry January.
When I went on a quest to heal my body of an autoimmune disease, eliminating alcohol from my life became important. After I was healed I had gotten so use to not really drinking and feeling so great that I stuck with it. And let's be real, alcohol is NOT a health food. That doesn't mean I never have an alcoholic libation from time to time, but for the most part I opt for the mocktail options when available.
Part of the fun of drinking (to me) is the fun glasses. You really can put anything in a festive glass and it elevates the experience. Having a kombucha? Put it in a wine glass and garnish it with fresh mint! It's all about the presentation and making it an event without adding the liquor!
Some helpful and recurring tools and ingredients I use include:
Mortal and Pestle
Fresh Mint and Rosemary
Ginger and Lavender Extract
Kombucha*
Fun Drinking Glasses!
*Note: I love using kombucha to add effervescence to my mocktails and of course for the added health benefits of probiotics and B vitamins. Personally, I'm not a fan of club soda or tonic water, but those could be used in its place if booch isn't your thing.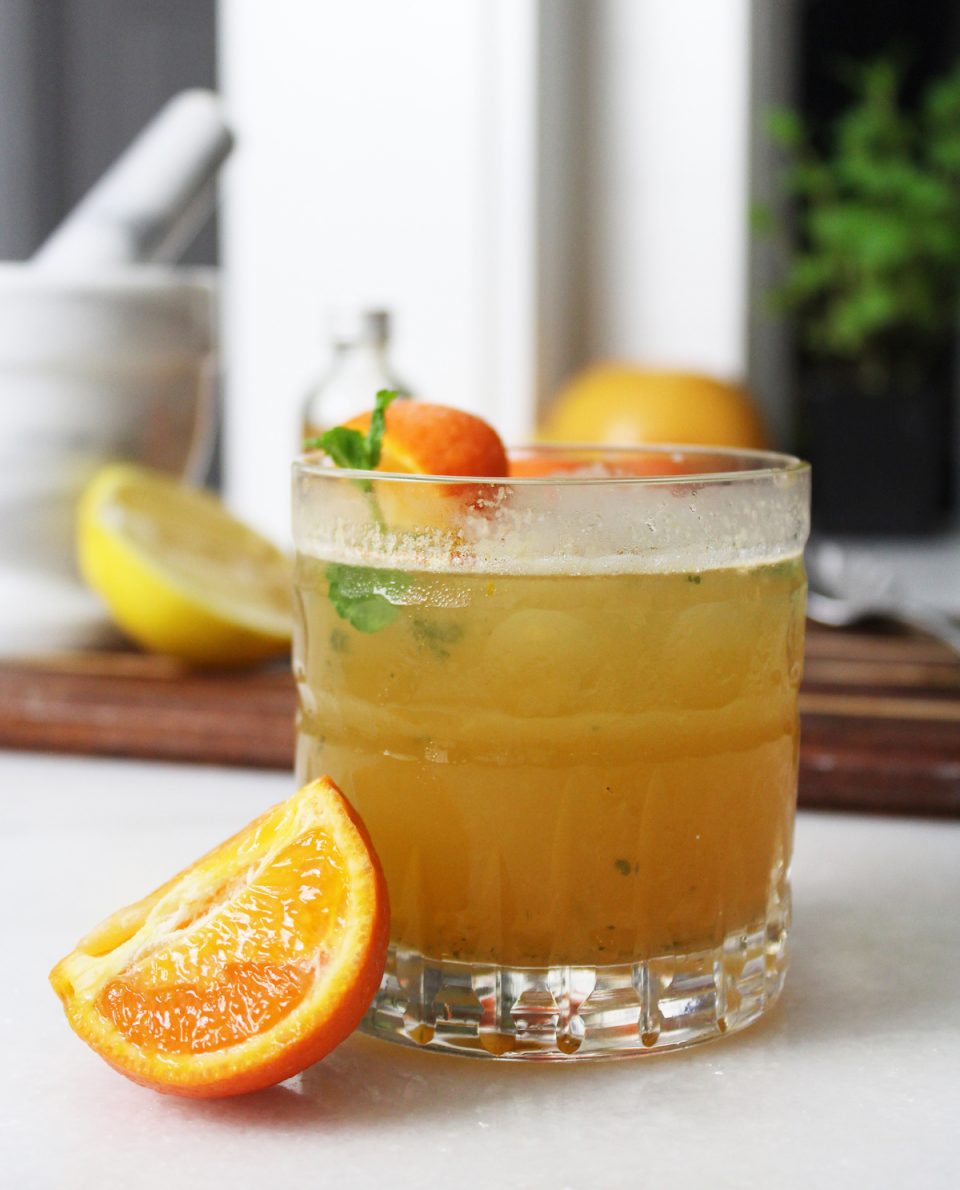 Below are some of my favorite healthy mocktail recipes!
Orange Delight
Juice of one blood or regular orange
1/4 cup coconut water
1/4 cup original kombucha
1 tbsp maple syrup (optional)
1/2 tsp vanilla
Ginger Fizz
1/2 cup original kombucha
1/2 cup coconut water
10-12 drops of ginger extract
squeeze of lemon
2 tsp honey or maple syrup (optional)
Pomegranate Ginger
Rosemary Grapefruit
Juice of one grapefruit
Splash of kombucha
1 tbsp maple syrup
a few rosemary leaves muddled
garnish with grapefruit slice and rosemary sprigs
Pineapple Passion
1/2 cup pineapple juice
1/2 cup coconut water
a few mint leaves muddled
splash of kombucha
mint leaves to garnish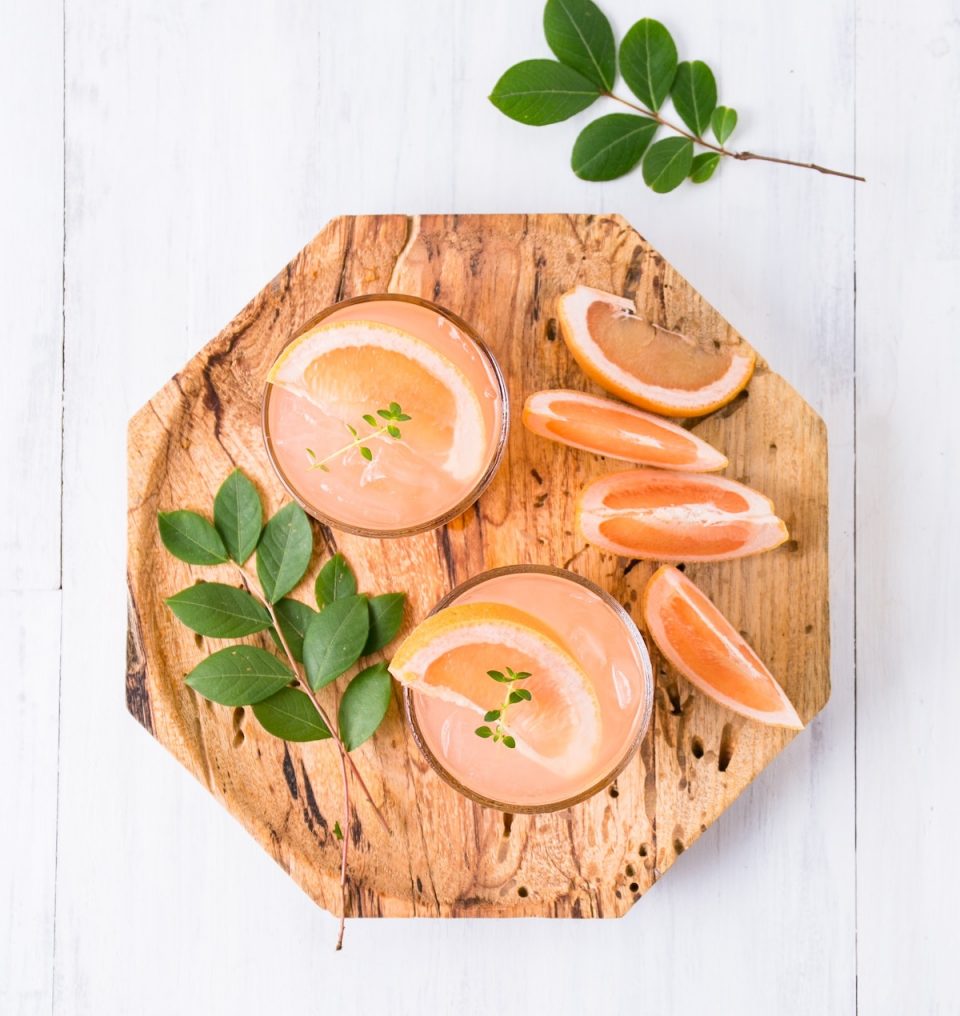 Bonus Recipes:
Lemon Lavender Love
3/4 cup coconut water
juice of 1 lemon
a few drops of lavender extract
1 tbsp maple syrup
Strawberry Mojito
1 cup frozen strawberries
1/2 water
1/4 cup coconut water
1 tbsp lemon juice
1 tbsp maple syrup
few mint sprigs
Put all ingredients in blender. Add ice if you'd like. Enjoy!
There you have it! Some of my favorite mocktail recipes! Even if you continue to drink alcohol perhaps you'll have a different relationship with it and will be more open to trying more yummy mocktail options!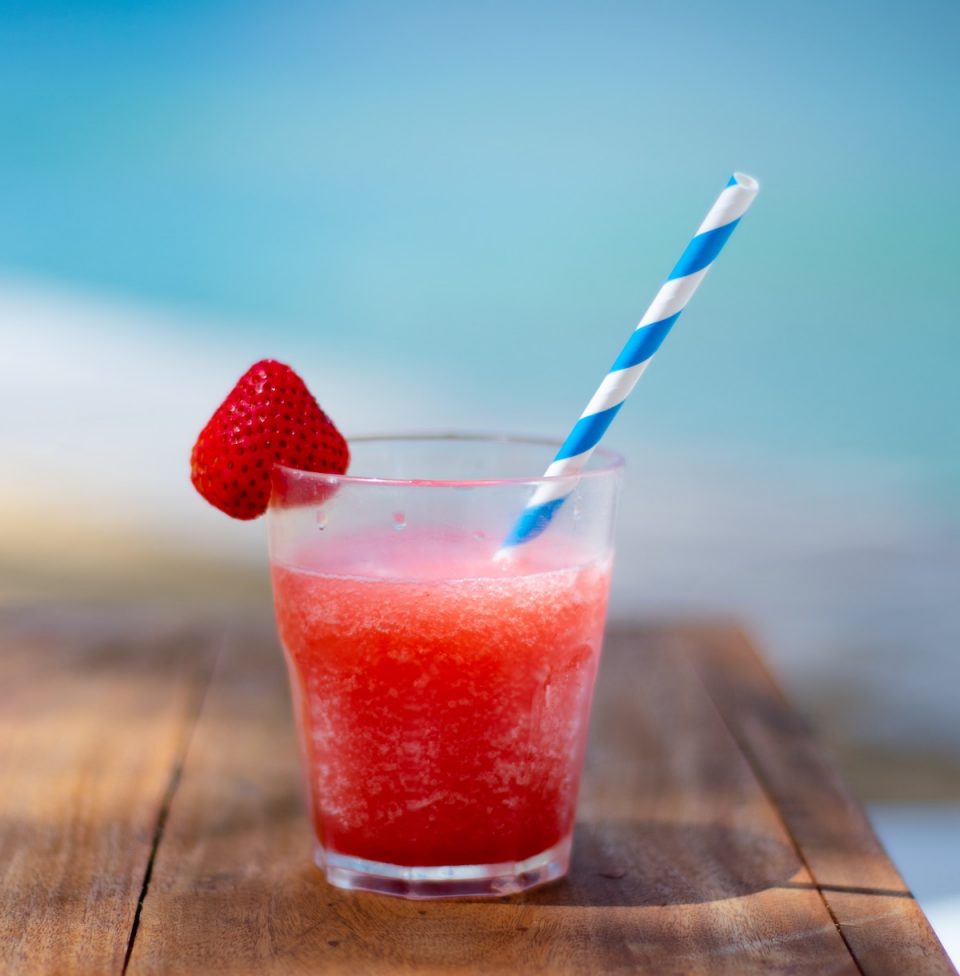 print