Lentil Bolognese (vegan and gf)
Some of my favorite recipes are created by chance. This lentil bolognese is no exception! I pretty much made it out of the blue because I had a bunch of leftover lentils in the fridge. The result of my experimentation was such a hit with my hubby (and me) that it's now become a weekly staple!
The texture of this bolognese is so hearty and meaty, it's sure to satisfy and delight all palettes.
Lentils are low in calories, but rich in iron and folate. They're also a great source of protein and fiber, making them the perfect addition to all those wanting to enhance their health with some wholesome plant-based goodness!
This delicious Lentil Bolognese is vegan, gluten-free, oil-free, and made with some of the best whole foods on the planet!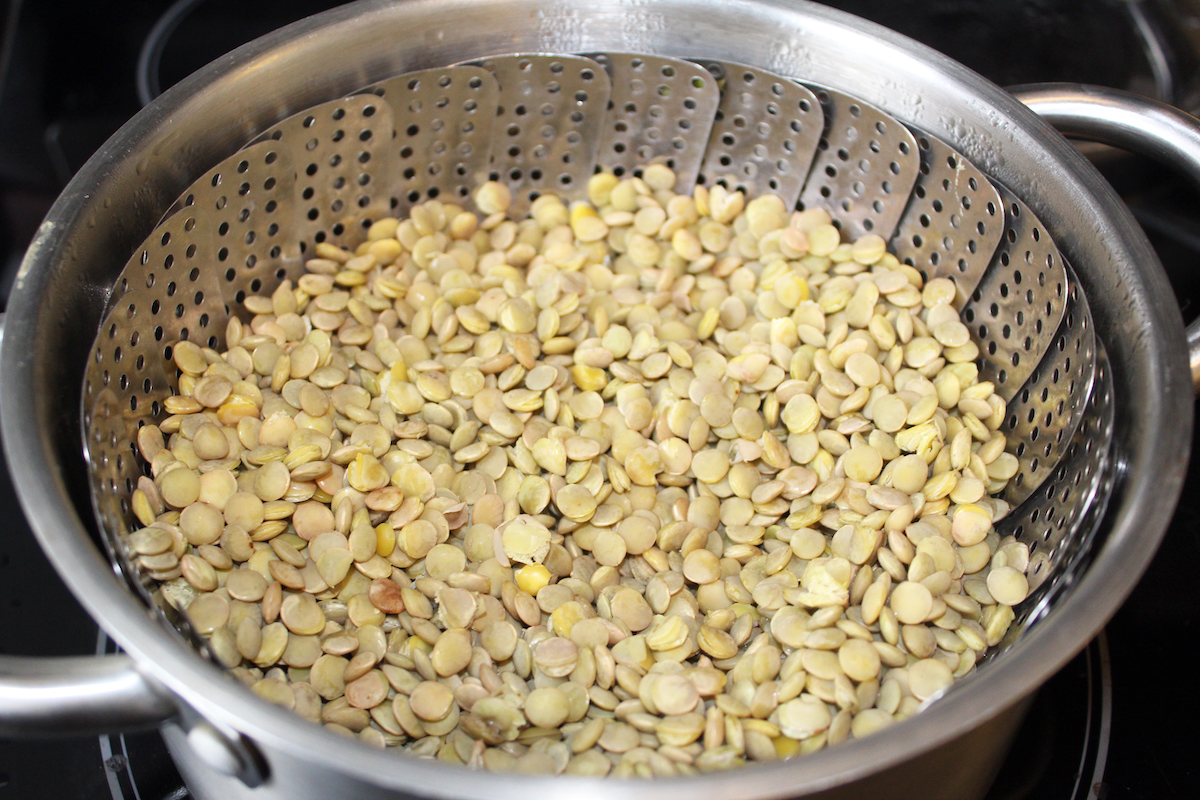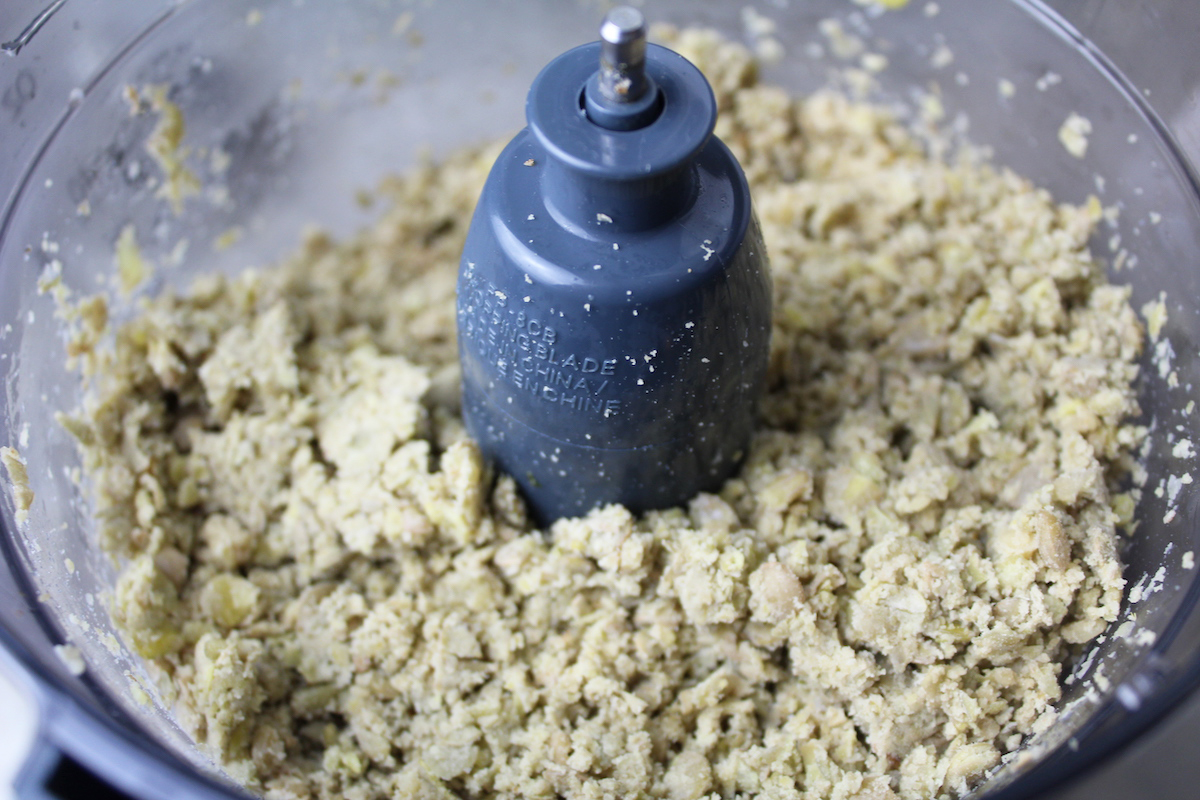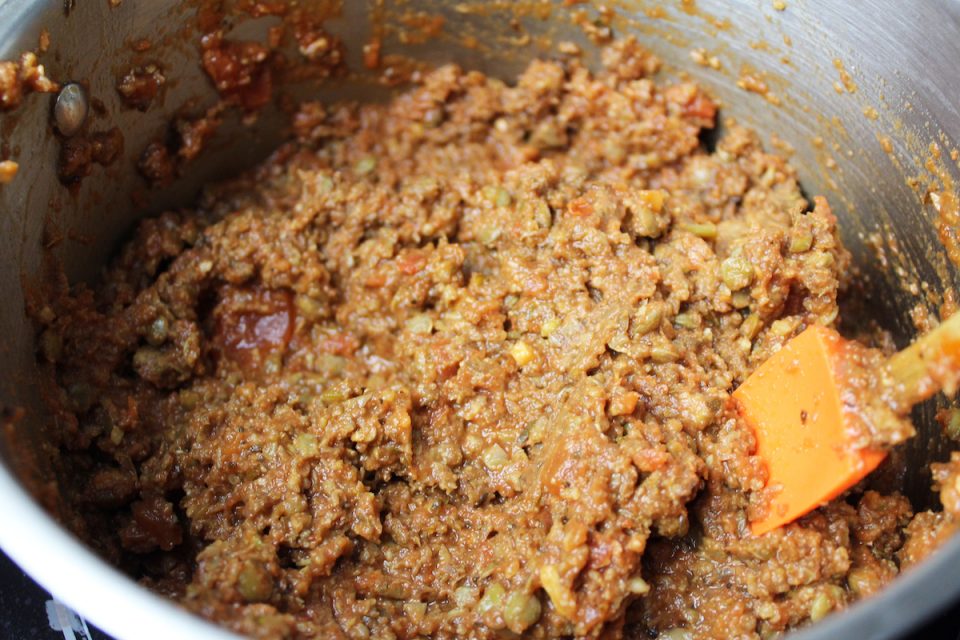 Lentil Bolognese
Ingredients:
1 cup dried lentils, soaked overnight
1/2 cup walnuts
1 tbsp + 1 tsp tamari
1 tbsp + 1 tsp apple cider vinegar
1 tsp sage
1 tsp garlic powder
1/2 cup – 1 cup vegetable broth
1 bottle of your favorite pasta sauce
3 cups gluten-free pasta
Directions:
Cover 1 cup of dried lentils with water and let soak overnight.
When ready to cook, drain soaked lentils and steam until tender (about 7-10 minutes)
Preheat oven to 350º. Line a baking sheet with parchment paper and set aside.
Place steamed lentils and walnuts in food processor and pulse, leaving some texture. A blender could also be used, just make sure it doesn't get over processed.
Heat 1/2 cup of vegetable broth in a pan on medium/high heat. Add in lentil/walnut mixture. Stir in tamari, apple cider vinegar, sage, and garlic powder. Use your best judgement as to whether it needs more vegetable broth. Slowly pour in as needed. Sauté for 5-7 minutes to thicken.
Spread out on lined baking sheet. Use fork or spatula to break up a bit.
Bake for 20 minutes, flipping halfway through.
While the lentil mixture is baking, cook the pasta per package instructions.
When lentils are browned, remove from oven and mix with pasta sauce. Add in pasta and toss. Taste test to adjust seasoning.
Enjoy!
Note: Option to add in chopped spinach or kale, wilted or raw. Also, some fresh basil would be nice!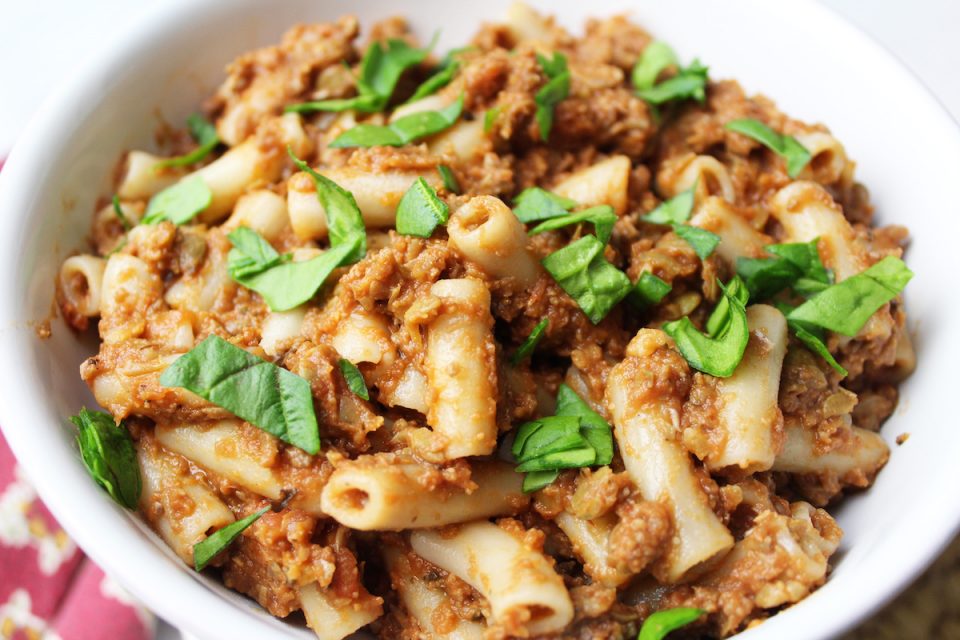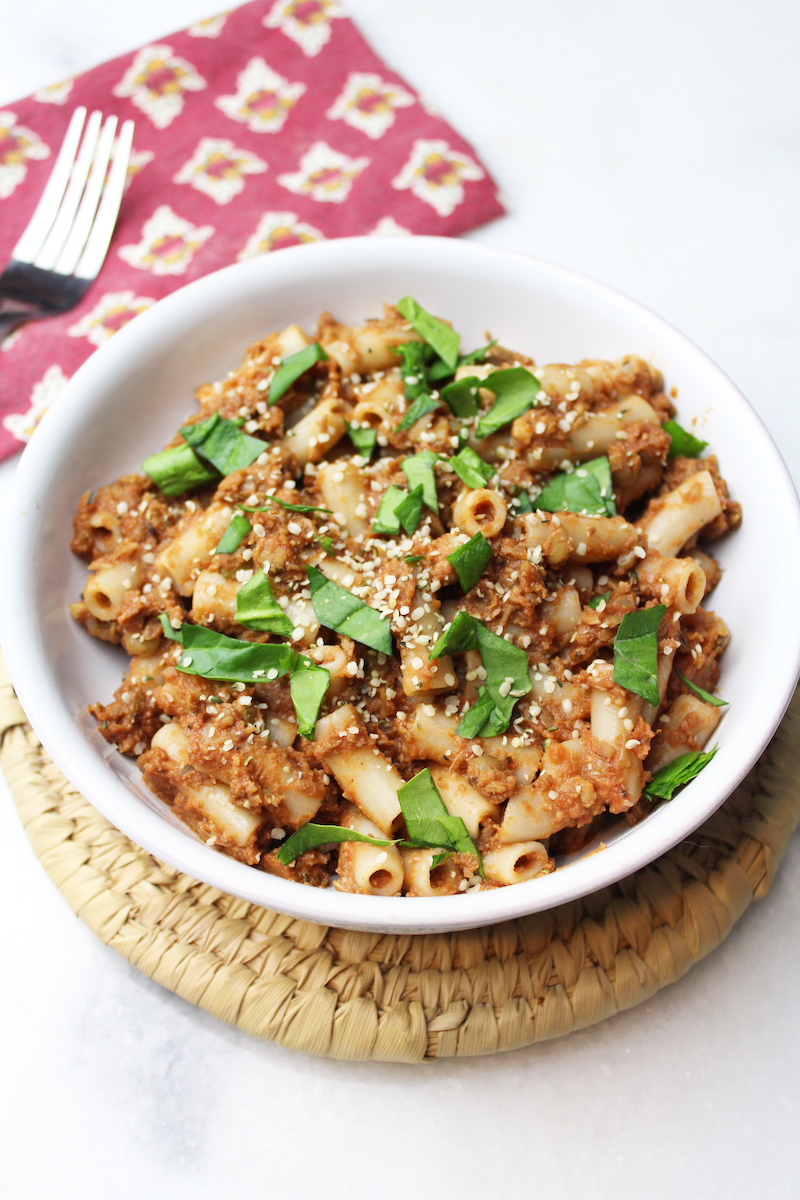 print