Ever since I was a kid key lime pie has been my favorite dessert! I loved the texture, tart yet sweet flavor, and richness. I loved it so much that I made it our "cutting pie" at my wedding (my husband and I had lots of pies instead of cake…we both love pies!). However, since becoming interested in true health and nutrition, traditional key lime pie no longer has the same appeal. That's because the traditional version is filled with refined sugar, eggs, and dairy…none of which are good for us! Therefore I had to create my own healthier veganized version. One that I could feel good about and that tastes amazing.
These tarts are refined sugar free, gluten-free, vegan, and delicious. They're also pretty darn easy to make which is always a huge plus!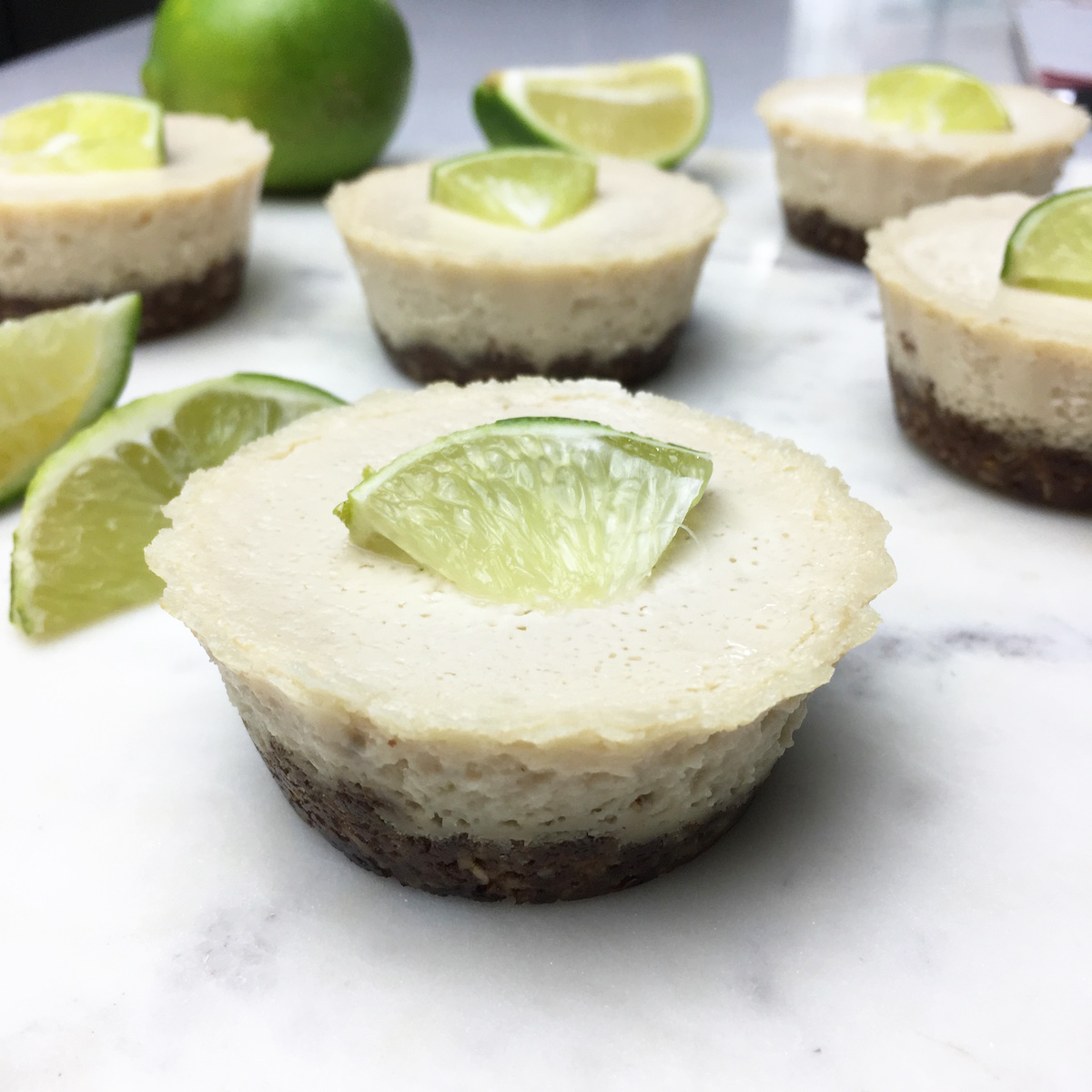 Key Lime Pie Tarts
Note: There is usually more mixture (crust and filling) than for just 12 cupcakes molds. I used a small mini spring form pan for the excess. If you have an extra muffin mold (13 total) then you can use that as well. I also used silicon baking cups for this recipe which have been a life saver! Muffins, tarts, or cupcakes pop out so perfectly!
Ingredients:
Tools needed:
Filling:
1 cup cashews (soaked in water overnight)
1 cup coconut milk
1/2 cup lime juice
2 tbsp arrowroot powder
1 tsp lime zest
1 tsp vanilla extract
1/4 tsp salt
2 tbsp coconut oil
1/4 cup maple syrup
Crust:
1/3 cup walnuts
1/2 cup almond flour
1/2 cup oats
2 tbsp coconut sugar
2 tbsp coconut oil
3 dates
1/4 tsp salt
Directions:
Preheat oven to 350º.
Combine walnuts, oats, and dates in a high powered blender or food processor. Add in other crust ingredients and pulse until the mixture forms a uniform dough.
Distribute evenly  in muffin tins (about 1 heaping tablespoon) and use your fingers to gently flatten down on bottom. Bake in the oven for 10 minutes. Remove and set aside.
Add all filling ingredients to high powered blender and blend until creamy and smooth. Taste test to see if you want to add anything else.
Pour filling on top of baked crust in muffins tins. Bake for 15 minutes or until they have a jiggley, but not liquidy middle.
Place in refrigerator for 4-6 hours. Overnight is even better.
Decorate with coconut whipped cream or sliced limes! Enjoy!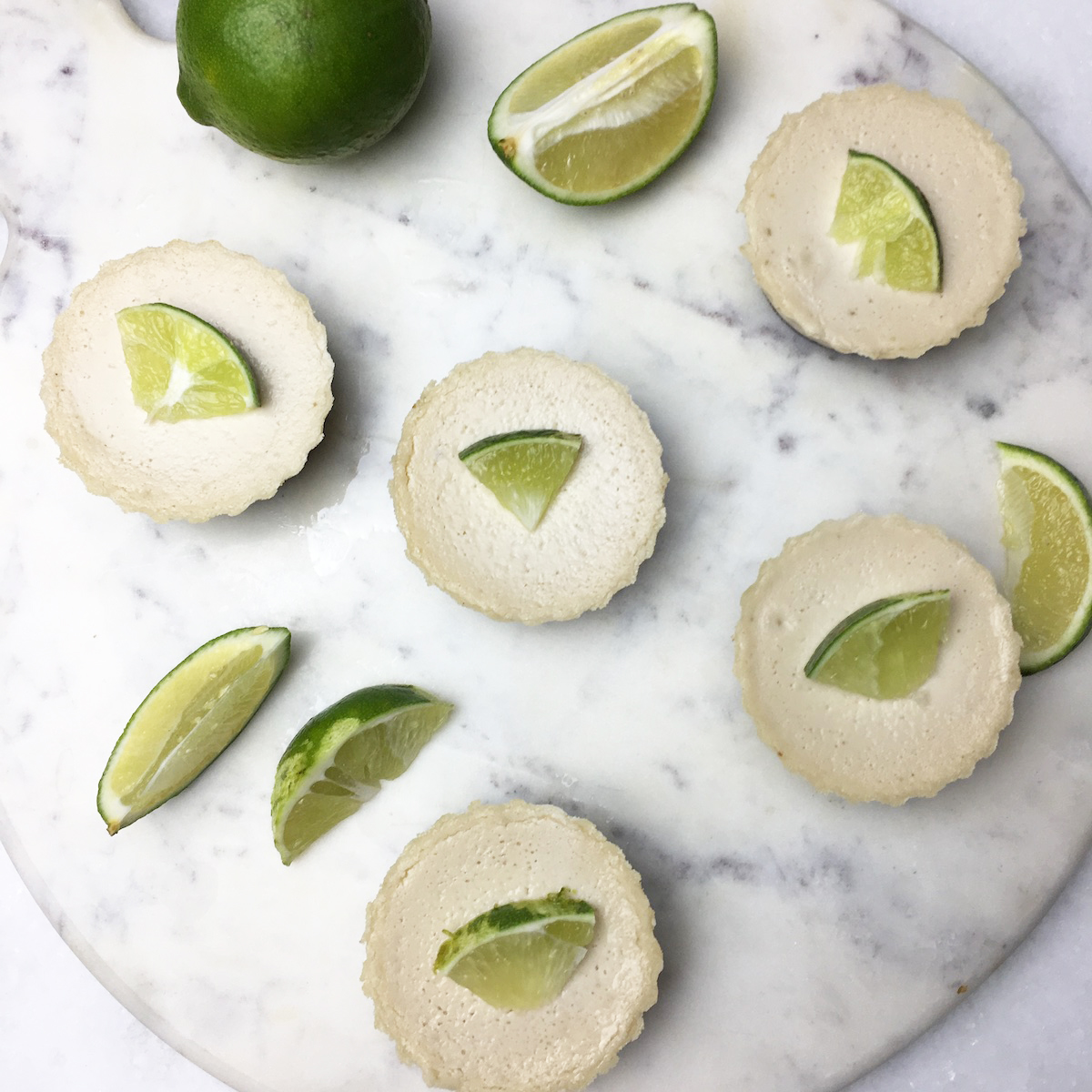 Did you make this recipe?
Be sure to tag @therefinedhippie on Instagram and hashtag it #therefinedhippie

print