Healthy Chex Mix (vegan and gluten-free)
Any Chex Mix lovers out there?! When I was younger it was one of my favorite snacks so I had to recreate it and make a healthy Chex mix.
Growing up I was the typical 90's kid. I had a Dear Diary, Walkman, Tamagotchi, and almost every TY beanie baby ever created. My brothers and I also indulged in the classic 90's snack items: bagel bites, fruit by the foot, and Doritos! Ekk. Of course Rebecca today cringes at the sheer thought of ingesting these "foods", but of course at the time we had no idea the impact these foods had on us. Nevertheless I feel a sense of nostalgia talking about them.
But now let me put a few things in perspective, my mom is a great cook! All of our dinners were homemade. The cupboards and fridge might have been stocked with the most 90's snack foods, but our meals were always fresh. My mom also created the quintessential homemade snack items like Chex mix. I can still remember the smell that engulfed the kitchen while they were cooking and then snacking straight out the oven, all warm and toasted.
Since Halloween is upon us I started reminiscing on celebrations past, including my childhood. I decided it was just as good a time as any to recreate this iconic snack, but as healthy AND delicious as possible!
I searched high and low for some form of organic rice Chex mix type cereal, but to no avail. I ended up using the traditional Rice Chex Mix for the recipe. If you can find an organic version by all means! I think a plethora of different cereals can work for this recipe so have fun with it and don't be afraid to get creative!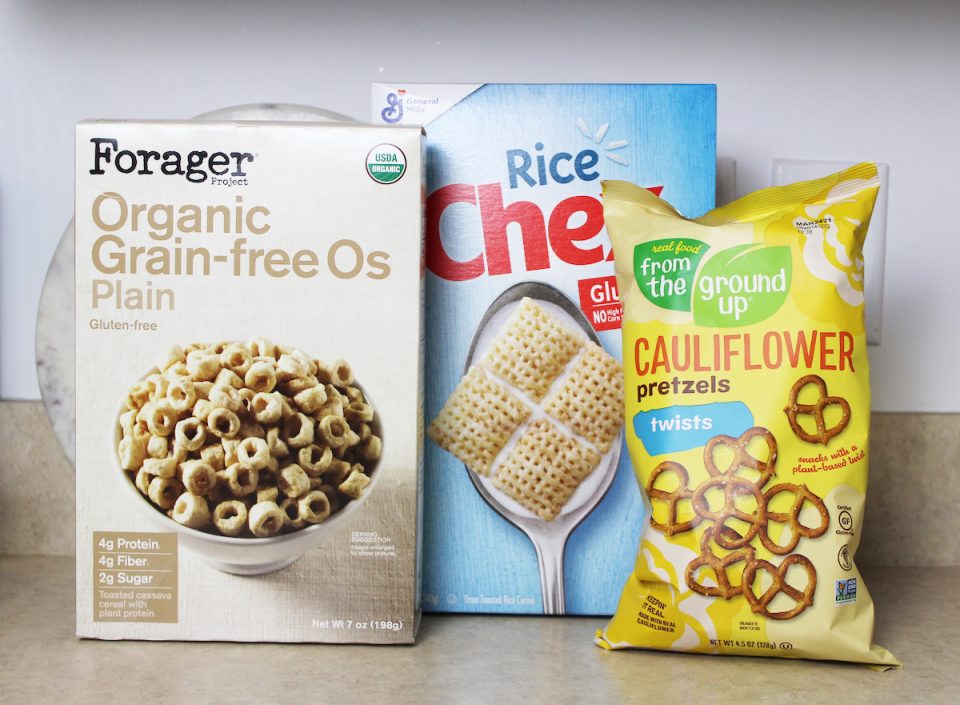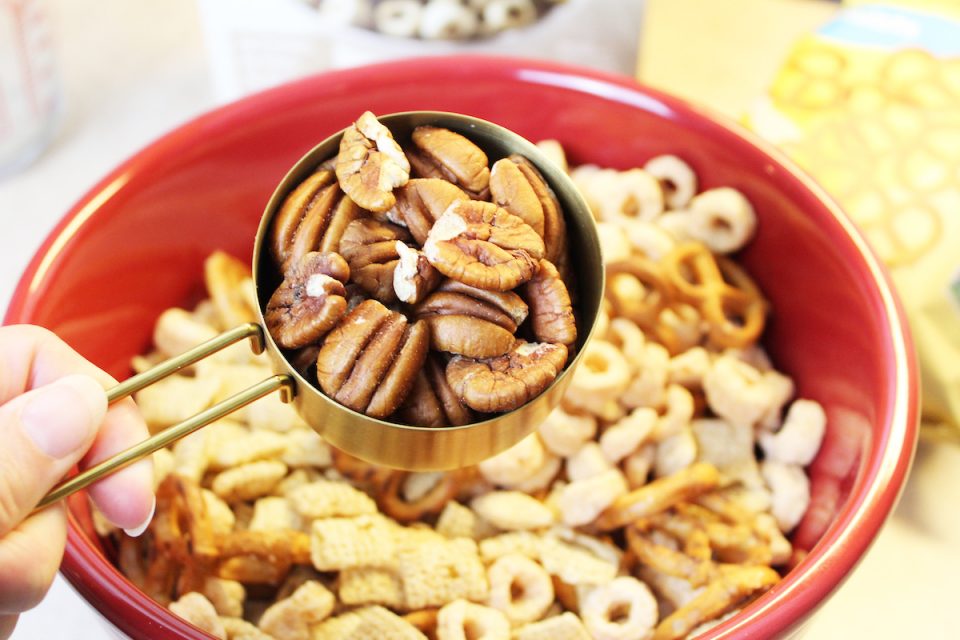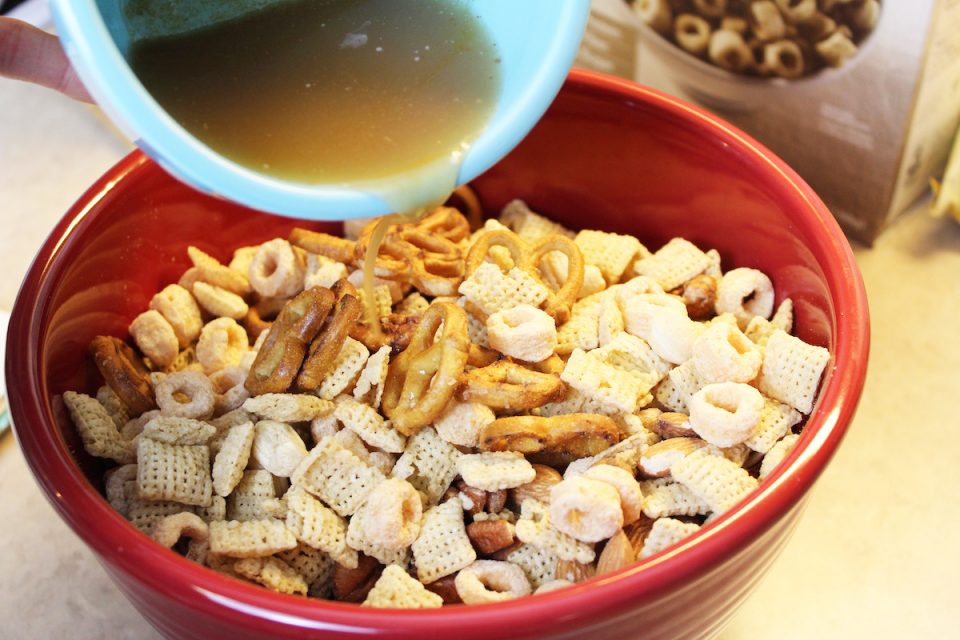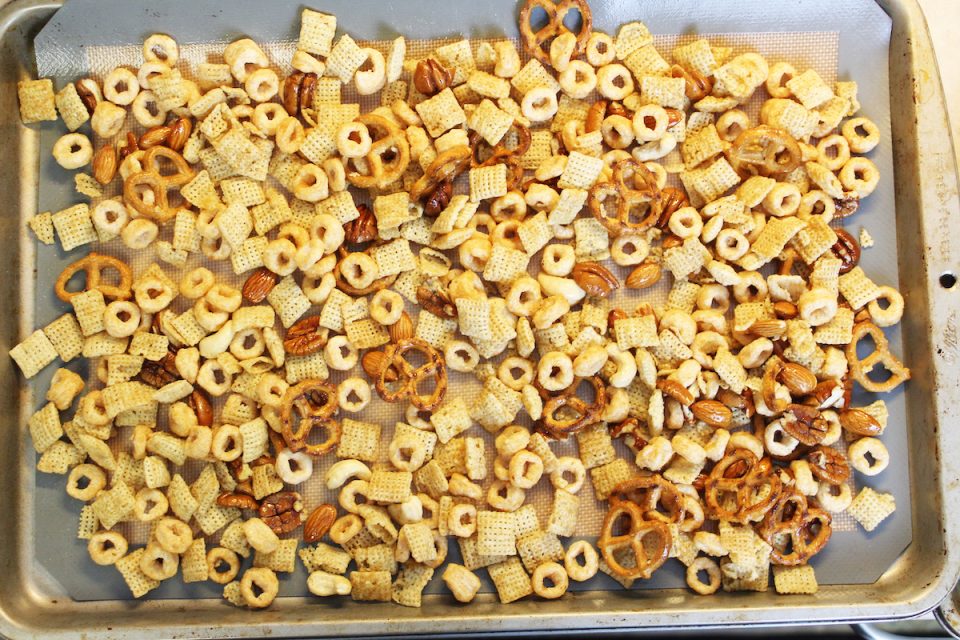 Healthy Vegan Chex Mix (gluten-free)
Ingredients:
4 cups rice Chex Mix
2 cups organic Cheerio like cereal
1.5 cups gluten free pretzels
1/2 cup of peanuts, cashews, or almonds (or do a mixture)
1/2 cup pecans
2 tbsp vegan butter
3 tbsp coconut oil
3 tbsp vegan Worcestershire sauce (homemade* or store bought)
1 tsp Himalayan salt
3/4 tsp garlic powder
1/2 tsp onion powder
Possible other additions: 1/4 cup pumpkin seeds, 1/4 cup pistachios
Worcestershire Sauce*
1/2 cup apple cider vinegar
3 tbsp tamari
1 tbsp molasses (Sub with coconut sugar)
1/2 tsp Dijon mustard
1/4 tsp garlic powder
1/4 tsp onion powder
2 sprinkles of cinnamon powder
1 sprinkle of ginger powder
Mix ingredients in small bowl and set aside.
Directions:
Preheat oven to 250º. Line two baking pans with parchment paper and set aside.
In a small bowl whisk together sauce ingredients.
In a large bowl mix together the dry ingredients.
Pour liquid over dry mix, tossing as you pour. Using a spatula toss well to make sure it's all coated. Spread out on parchment paper.
Bake for 45-50 mins, stirring every 15 minutes.
Remove when it's toasted to your liking and enjoy!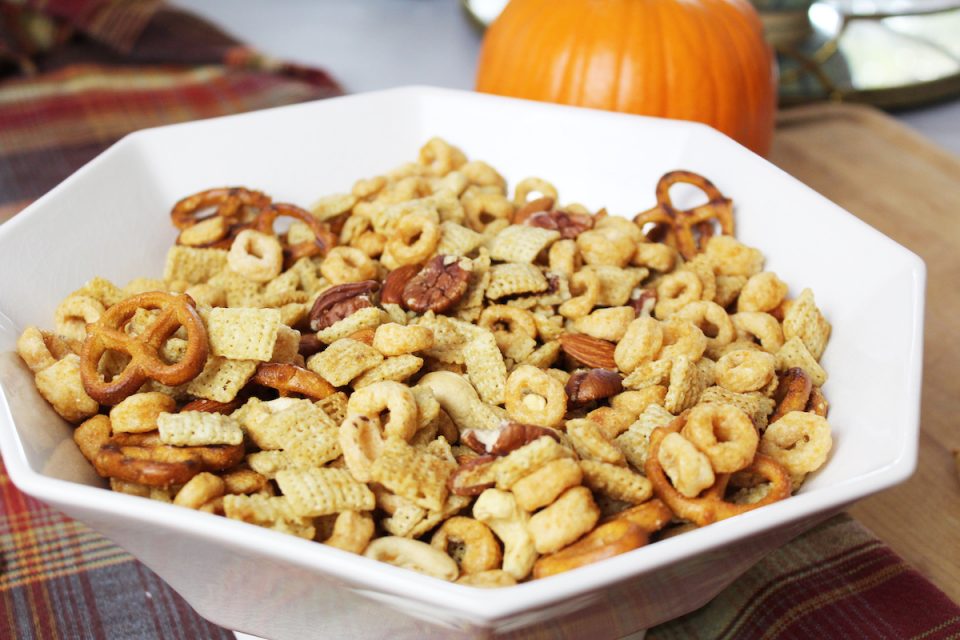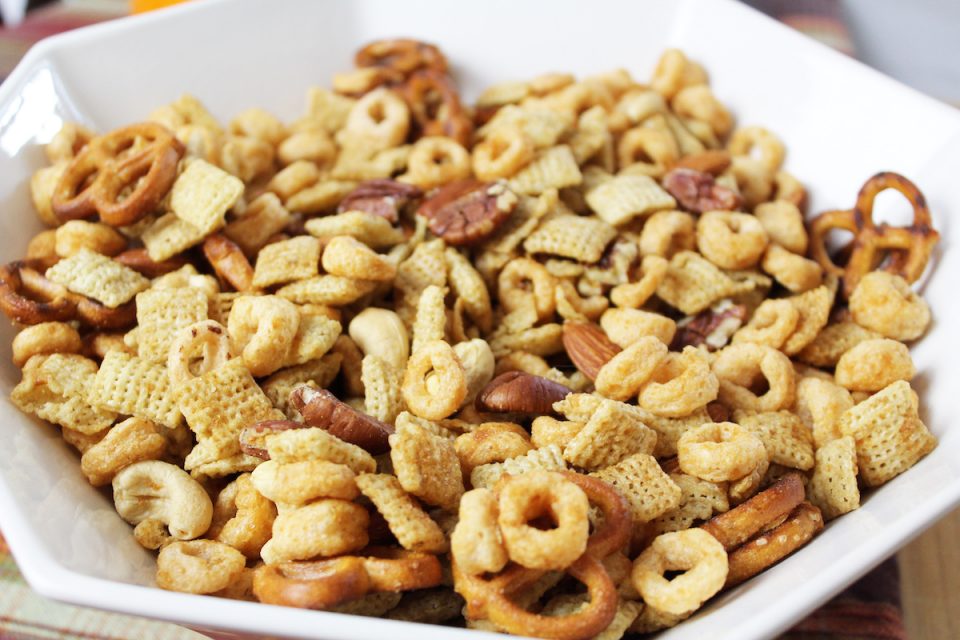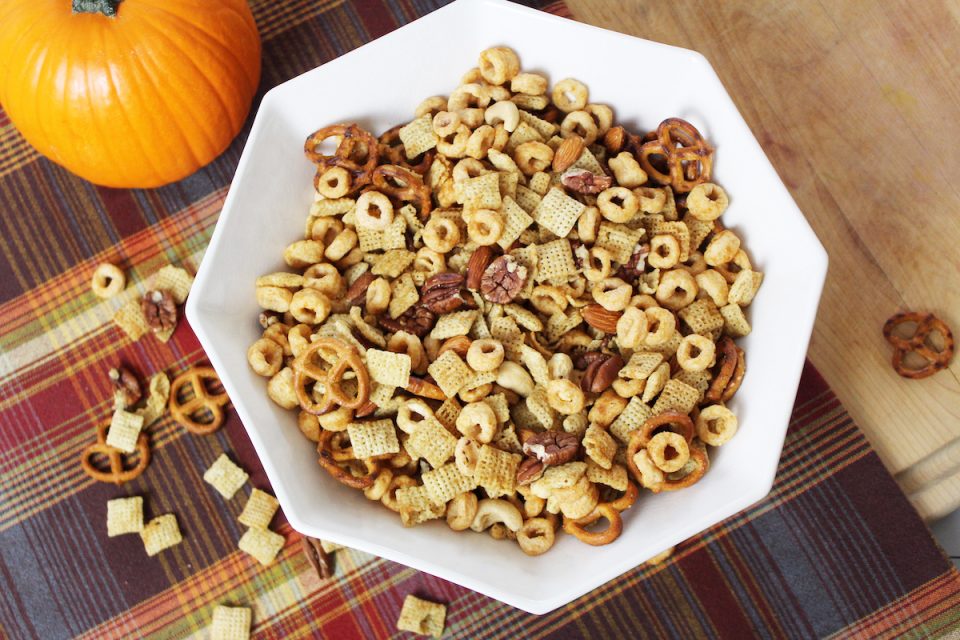 print