Fall Beet, Squash, and Orange Quinoa Pilaf
The holidays are upon us and so begins the planning. Creating dishes that are festive and colorful is a priority. This Fall beet, squash, and orange quinoa pilaf definitely fits the bill.
The recipe was inspired by one of my good friends, Nika, after recently trying a similar dish at her house. It was so delicious (and beautiful), I was eager to get home and make my own. I tweaked her version just a bit by adding my own personal flare with some greens (my favorite thing ever) and pumpkin seeds (what's more fall than that?). I also added in a light vinaigrette and must say the flavors are astounding. And can we talk about these colors?! This dish is autumnal, festive, and perfect for any holiday gathering.
Note: This recipe is delicious without the vinaigrette too. Simply sprinkle with a little salt and pepper instead.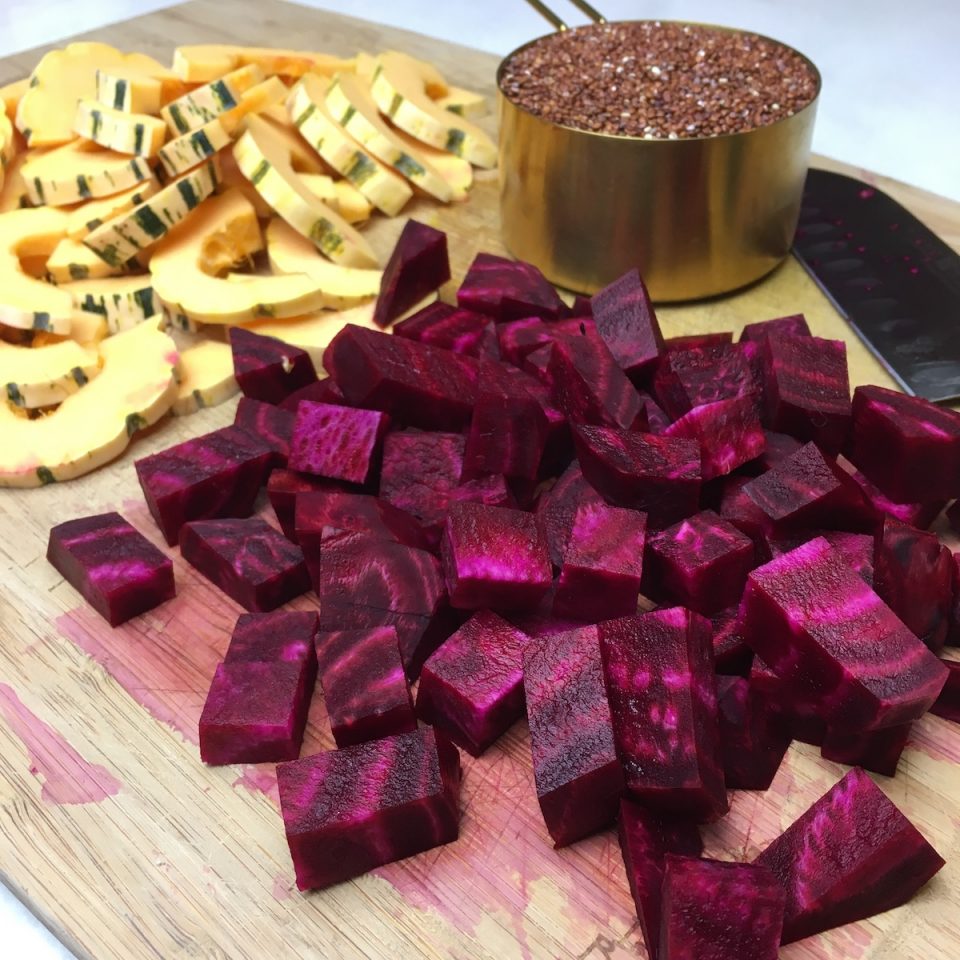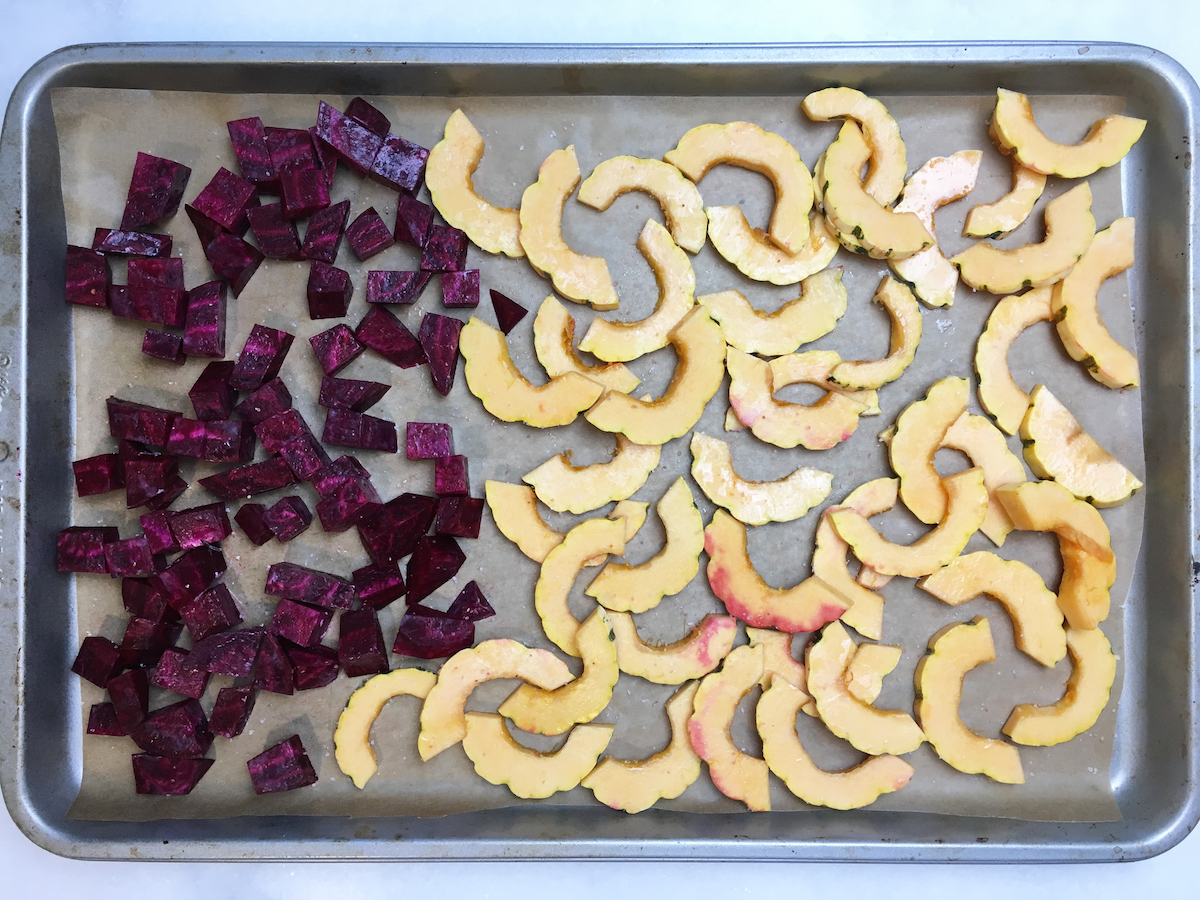 Fall Beet, Squash, and Orange Quinoa Pilaf
Ingredients:
1 cup red quinoa
1 medium sized beet, chopped
1 delicate squash, sliced
1 cup packed spinach, chopped
1 mandarin orange, peeled and cut
3 tbsp pumpkin seeds
Vinaigrette
3 tbsp apple cider vinegar
1 tbsp olive oil
1 tbsp Dijon mustard
1/4 tsp salt
Directions:
Preheat oven to 400º. Line baking sheet with parchment paper.
Cook quinoa according to package instructions.
While quinoa is cooking, lightly drizzle avocado or coconut oil over beets and squash. Toss well so they are coated. Spread out in single layer on parchment paper. Roast in over for 20-25 minutes, flipping halfway through.
In a small bowl combine all vinaigrette ingredients. Set aside.
When everything is cooked, add quinoa, beets, squash, spinach, pumpkin seeds, and orange to a large salad bowl. Toss well. Drizzle in vinaigrette and combine.
Serve and enjoy!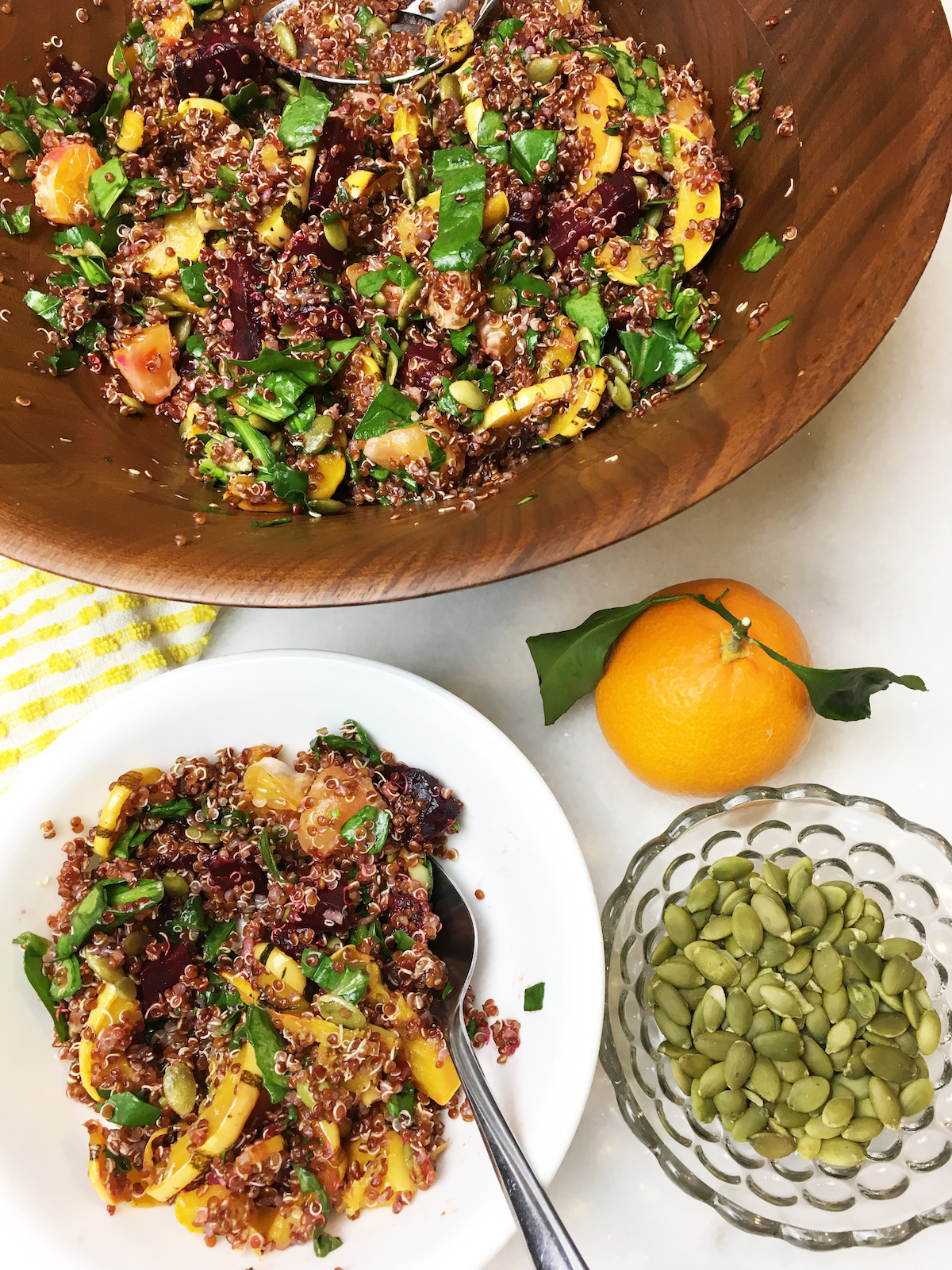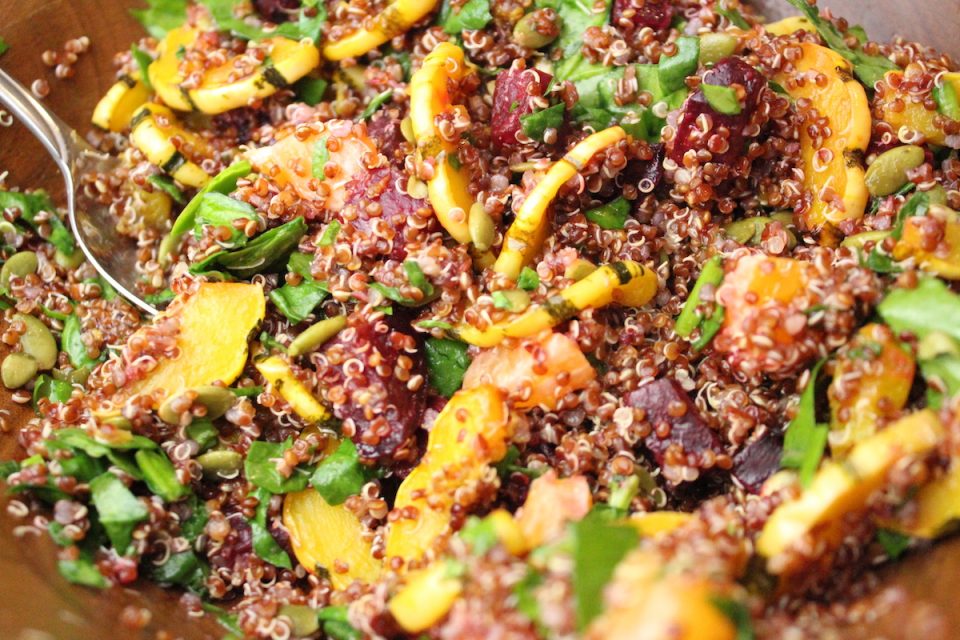 print