Creamy Vegan Mac and Cheese
Mac and cheese is an American favorite. Loved by children and adults alike. However, it's pretty widely accepted that it isn't the healthiest. Sigh. Full of gluten, cheese, and dairy, all of which are acid-forming and inflammatory. So what is one to do? Never have mac and cheese again? Say what?! Well, that sounds just dreadful! No, no. We simply make a healthy AND delicious version of course. Below is a recipe I use all the time. It's become a go-to dish when we have guests or a super satisfying weekday night.
Creamy Vegan Mac and Cheese
Servings: 3-4
Ingredients:
3 cups organic brown rice pasta
1 head of broccoli
1 cup peeled/diced potatoes
1/4 cup peeled/diced carrots
3/4 vegetable stock
1/3 cup raw cashews (soaked for 30+ minutes)
1/4 cup coconut milk
2 tbsp nutritional yeast flakes
1 tbsp lemon juice
1/4 garlic powder
salt and pepper to taste
Sprinkle of paprika and/or turmeric
Fresh parsley or cilantro (optional)
Avocado (optional…I just love avocado and put it on everything!)
Directions:
Cook pasta per bag instructions, strain, and set aside in strainer.
While that is cooking bring another pot of water to boil and cook broccoli to desired tenderness. Add to the pasta once cooked.
In the pot you used to cook pasta bring vegetable stock to a boil and add veggies. Cook until veggies are tender and can be pierced with a fork.
While waiting, go ahead and combine rest of cheese ingredients – coconut milk, nutritional yeast, lemon juice, garlic powder, turmeric or paprika, and cashews. Set aside.
When veggies are tender, add them and the stock to blender. Add all other cheese ingredients and blend until creamy and smooth.
Pour sauce over pasta and broccoli.
Garnish with greens and/or avocado and enjoy!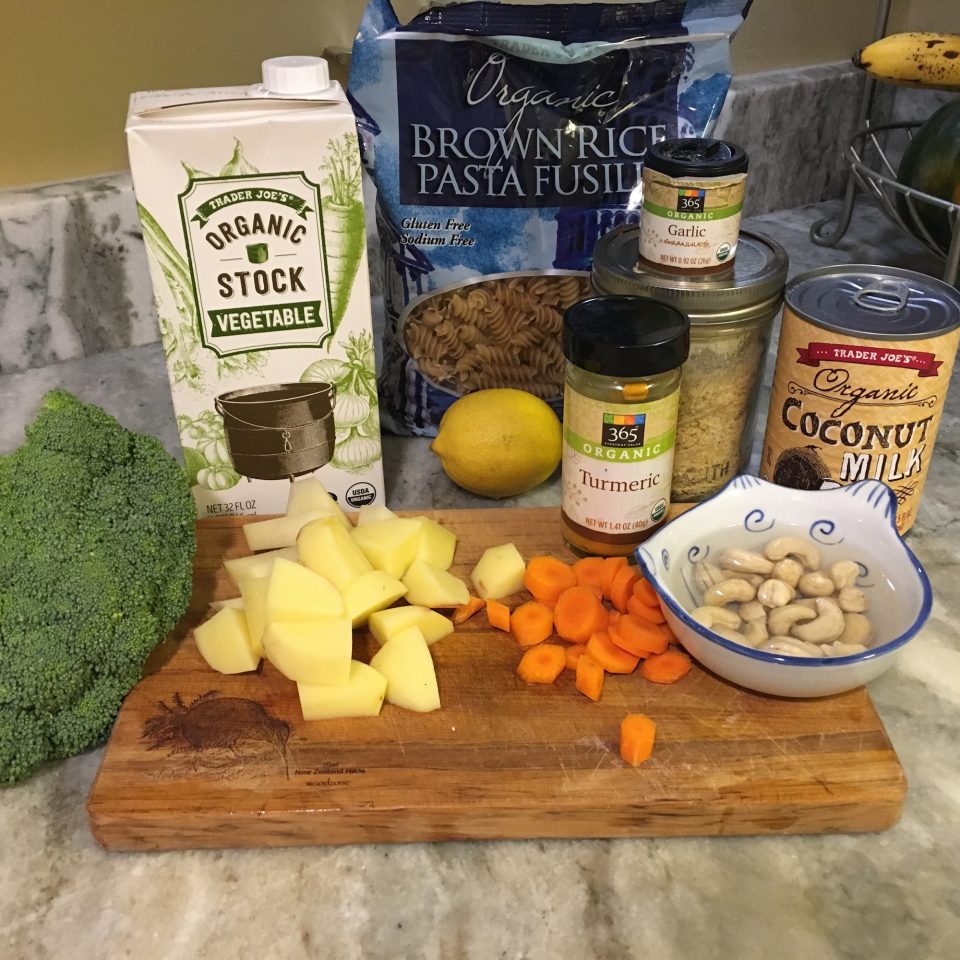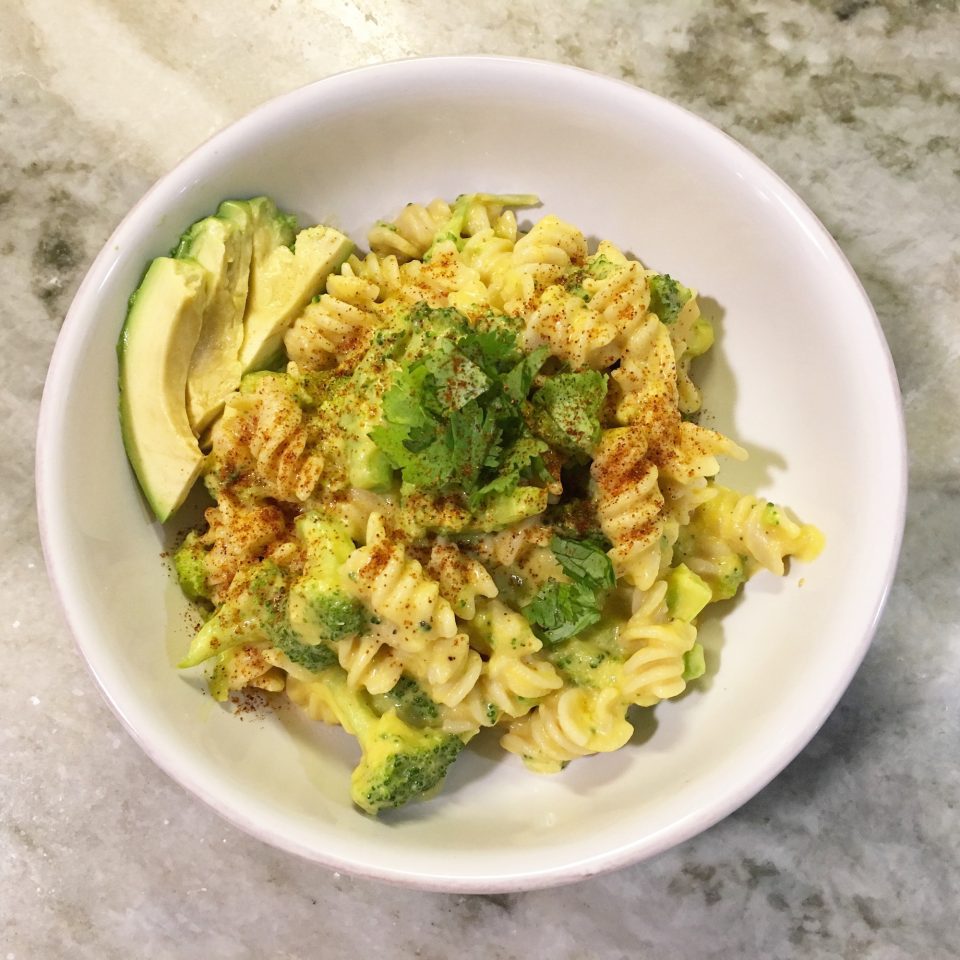 print