Creamy Roasted Cauliflower Soup
Creamy, rich, and totally satifying! All the words that help to describe a really good soup. This roasted cauliflower soup fits the bill!
It's often thought that only dairy/cream can make a soup creamy. But I assure you that is not the case! Thick and buttery soups can be created WITHOUT the use of animal products. How? By using coconut milk and/or cashews. These healthy plant-based ingredients produce that same velvety texture that we know and love, but without the unhealthy side effects! Try it for yourself in this extra creamy plant-based roasted cauliflower soup recipe!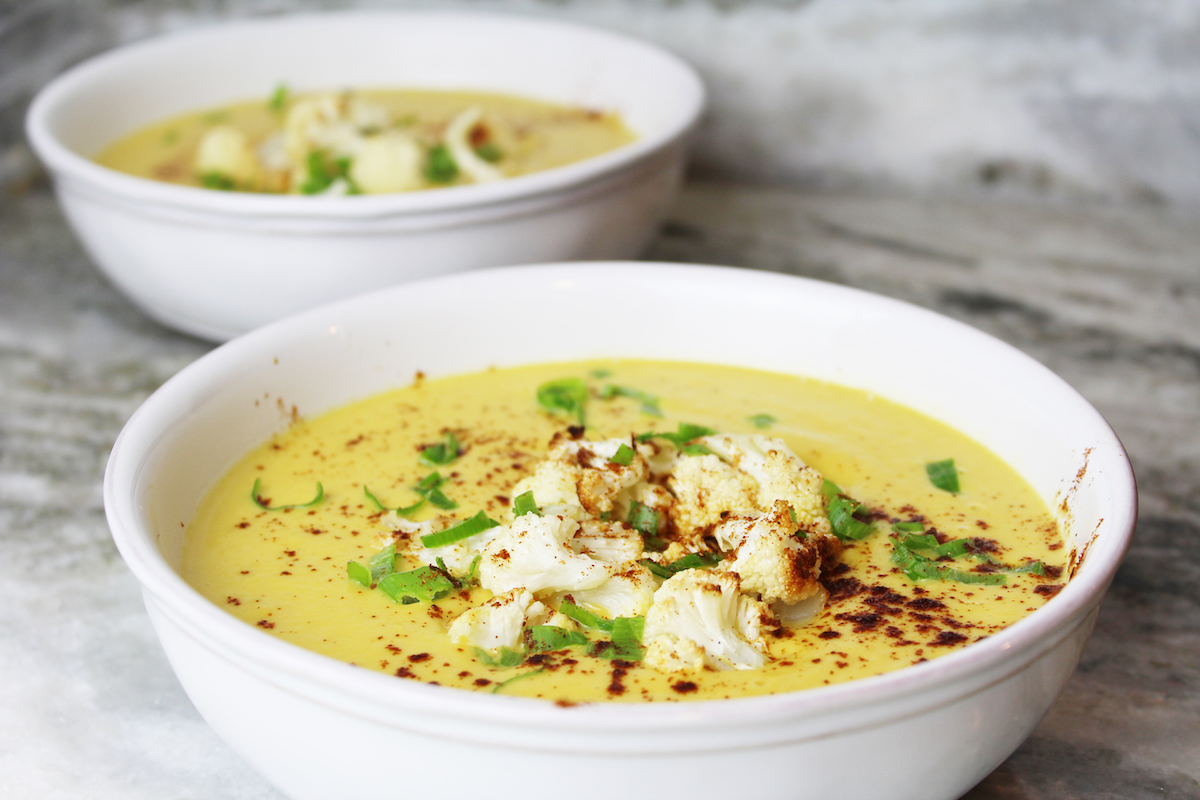 Creamy Roasted Cauliflower Soup
Servings: 4
Ingredients:
4 1/2 cup cauliflower florets, chopped
3 cups vegetable broth
1 cup coconut milk
1 carrot, chopped
2 small celery stalks, chopped
1 head of garlic (only 5-6 cloves needed)
1/4 cup raw cashews
1/2 tsp paprika
salt and pepper to taste
optional: scallions for garnish
Directions:
Preheat oven to 375º.
Lightly toss cauliflower florets in coconut oil and spread on baking sheet lined with parchment paper. Chop off top of garlic head and lightly oil. Wrap in tin foil and place on baking sheet. Roast for 3o minutes.
Combine vegetable broth, chopped carrot and celery, paprika, cashews, roasted cauliflower (leaving out a handful of cauliflower florets to add on top of the finished soup), 5-6 garlic cloves, bring to boil. Lower to simmer and cook for 10-15 minutes.
Blend all together using an immersion or traditional blender. Taste test to see if it needs more salt or pepper.
Place in bowls and garnish with scallions, extra roasted cauliflower, and paprika.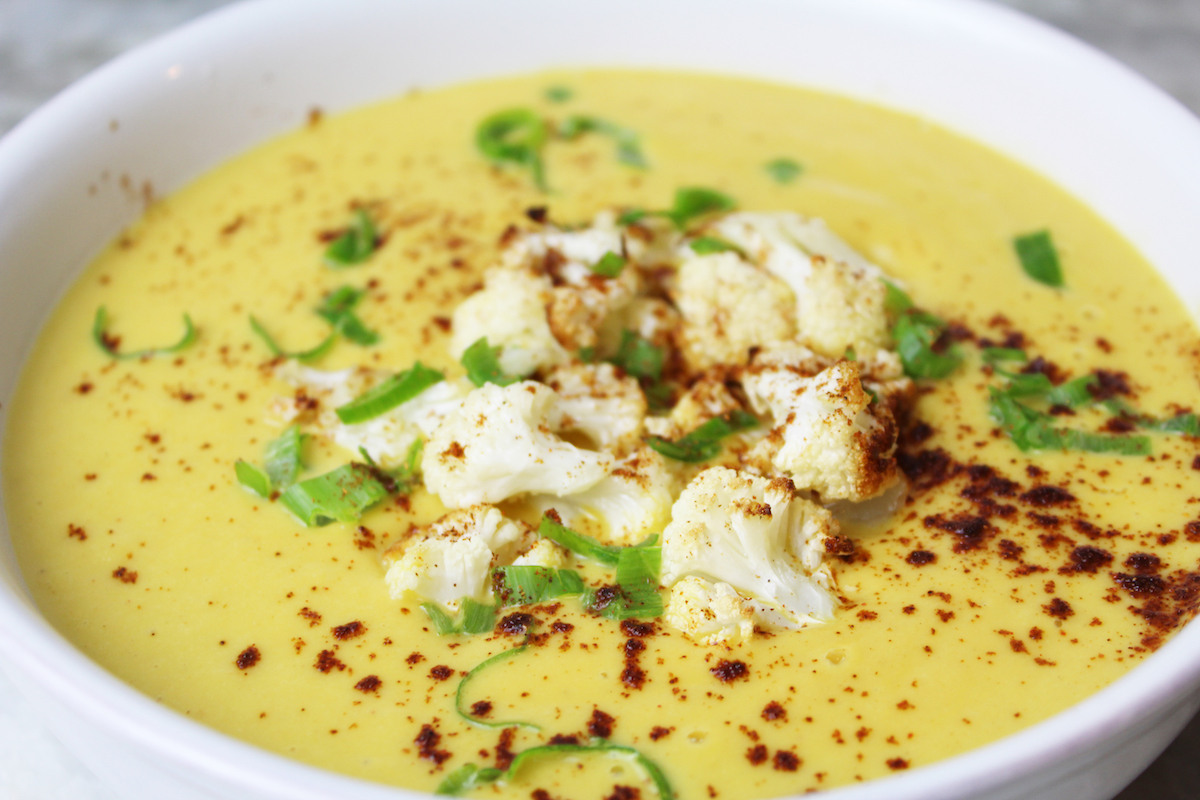 Did you make this recipe?
Be sure to tag @therefinedhippie on Instagram and hashtag it #therefinedhippie!

print