Ah, chickpeas, aka garbanzo beans. What a versatile little legume. Perfect in hummus, pasta (yes, pasta made of chickpeas exists and it's delicious), salads, curries, and more! Recently, I've been enjoying using them as the base for "chicken" or "tuna" salad. This recipe is perfect alone, with crackers, celery, or on your favorite bread!
Chickpeas are high in protein, fiber, manganese, folate, copper, phosphorus, iron, magnesium, zinc, potassium, vitamin A, C, and E. They help improve digestion, control blood sugar levels, protect against heart disease and cancer, help us achieve a healthy weight, and so much more. Plus, they're super tasty!
This recipe calls for canned chickpeas, however, soaked, sprouted, and cooked chickpeas is of course welcome and encouraged. By soaking and sprouting dried beans or legumes, we enhance the nutritional profile by making the nutrients more bioavailable. Curious about soaking and sprouting? A simple google search produces a wealth of information about the process and its benefits. Feel free to email me as well with any questions regarding this.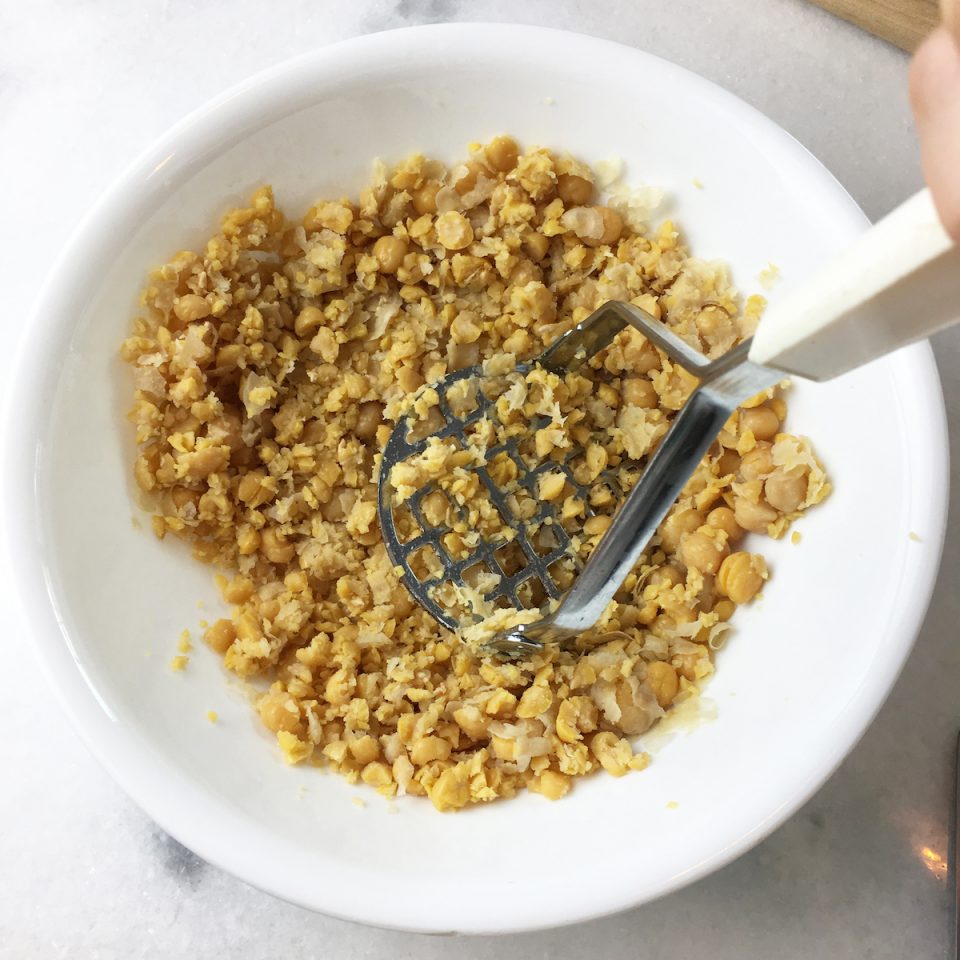 Chickpea "Tuna" Salad
Ingredients:
1 15 oz can of chickpeas, rinsed and drained
1 celery stalk, chopped
1-2 tbsp vegan mayonnaise (store bought or homemade)*
2-3 scallion stalks, chopped
2 tsp apple cider vinegar
1 tbsp capers
1/4 tsp dill weed
1 tsp mustard
1 tbsp water
a few sprinkles of garlic powder
salt and pepper to taste
Directions:
Place your drained and rinsed chickpeas in a large bowl. With a potato masher, mash chickpeas until they are the desired consistency. A food processor can also be used which can the process much easier depending on the texture of your chickpeas. I've found different brands of canned chickpeas seem to have different firmness.
Add in all other ingredients and mix well.
Serve with crackers, celery sticks, or on your favorite bread.
Note: If you don't have store bought or homemade mayo, sub for 1/2 of an avocado to create that creamy texture.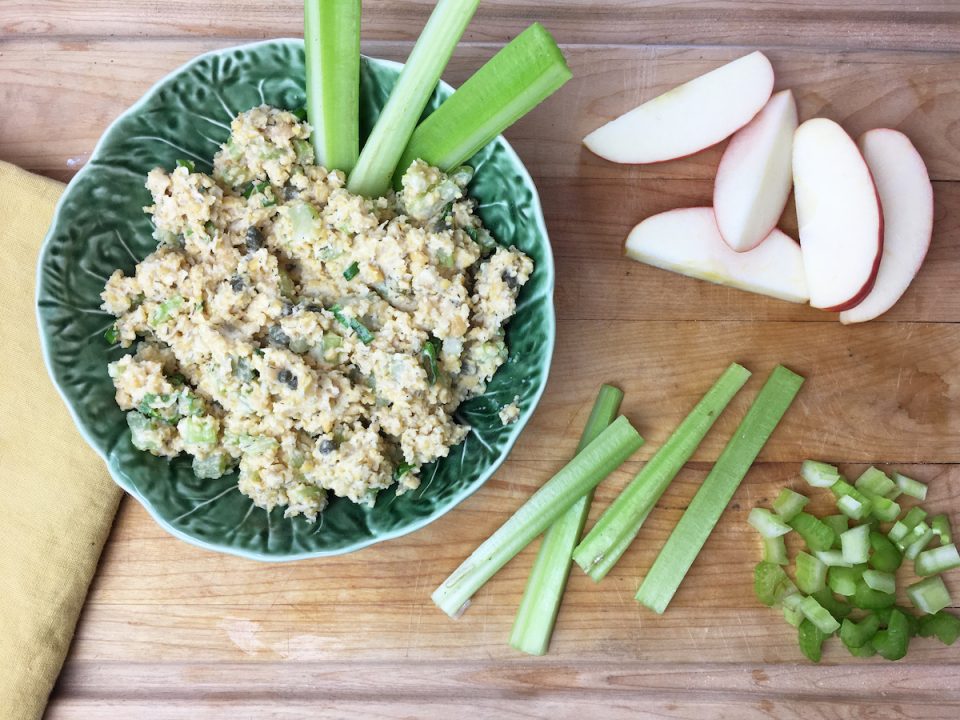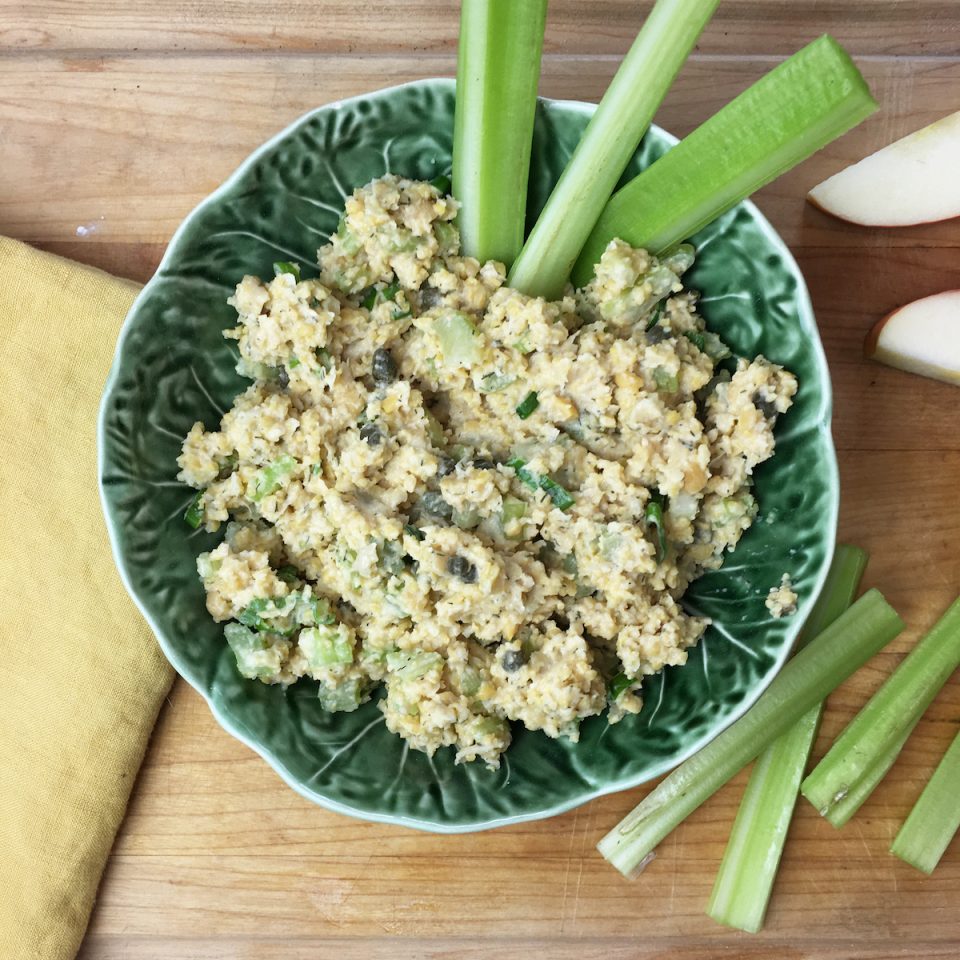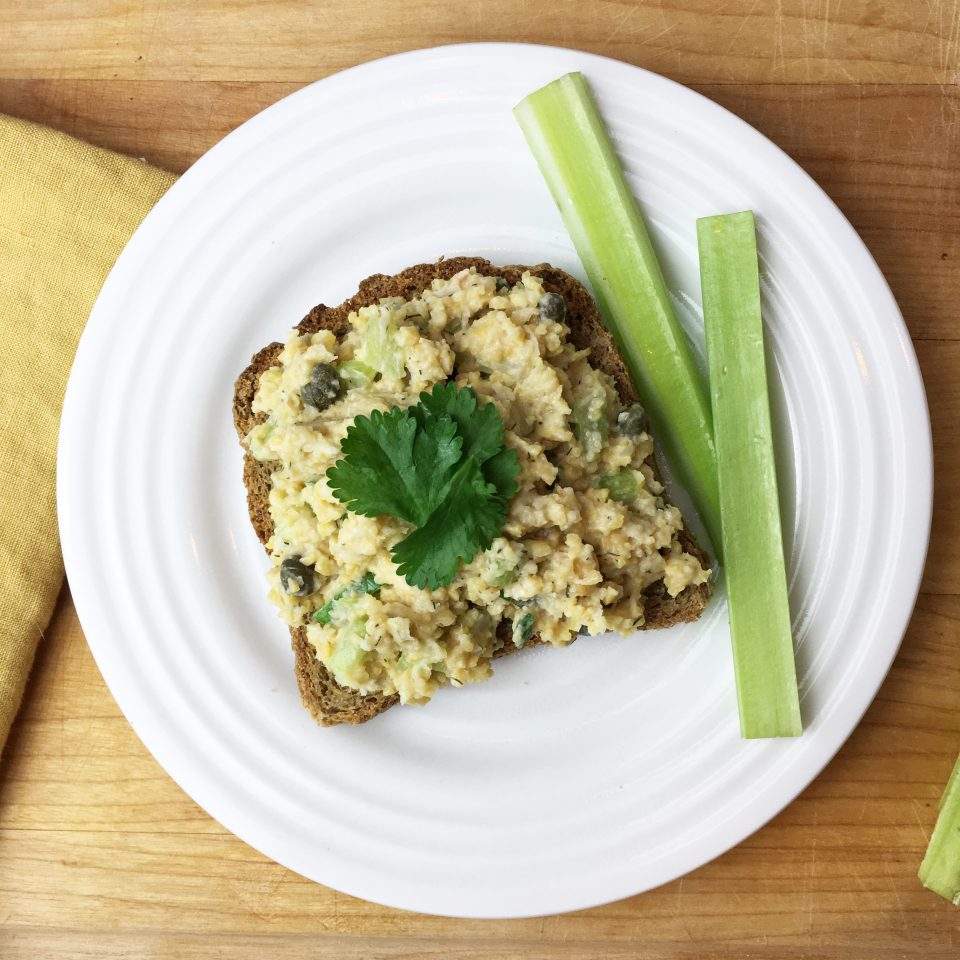 print