This one pot broccoli potato soup is quick, creamy, and delicious! It's perfect for cooler weather if you're in a hurry or just want something comforting. The soup can be served alone, as a side, or over rice.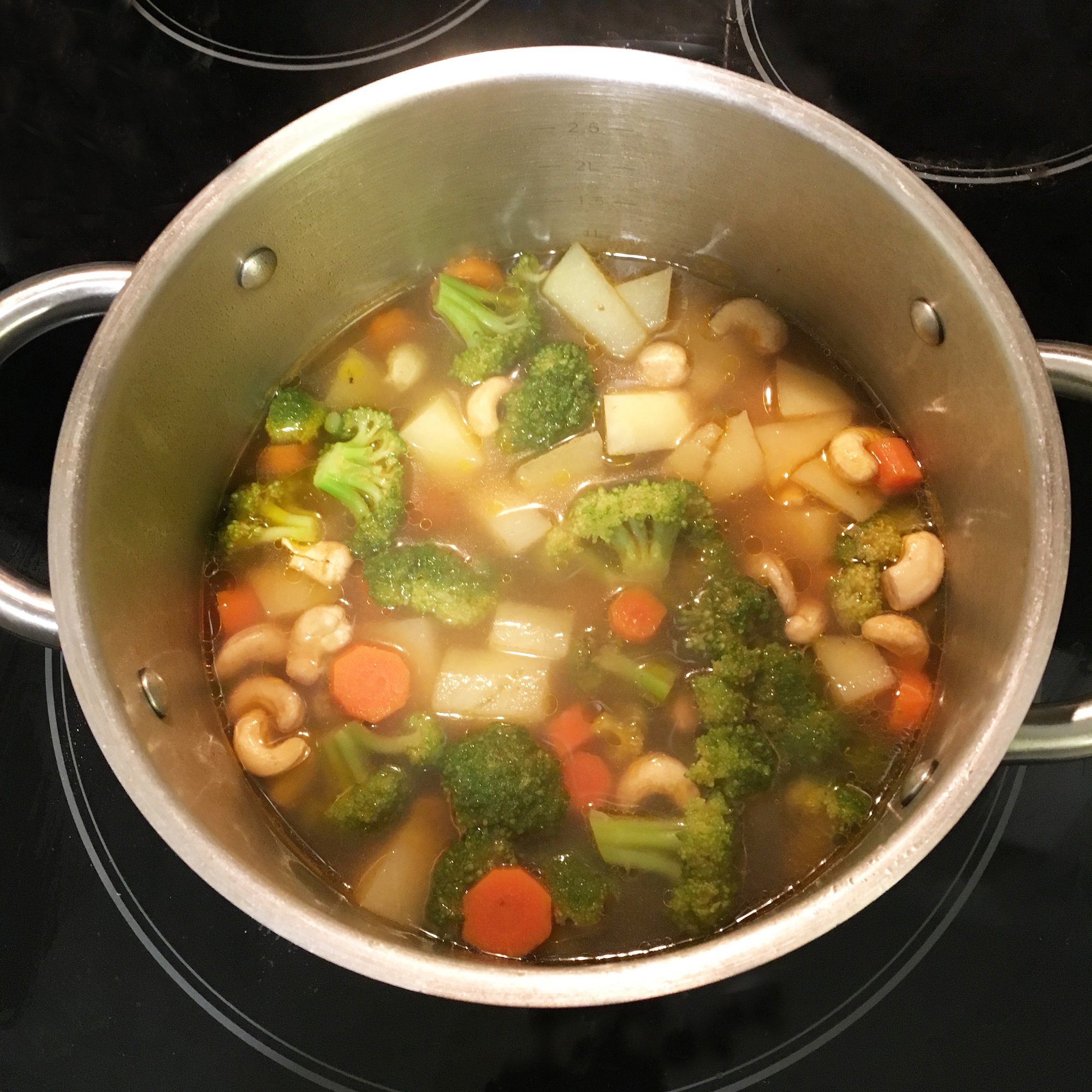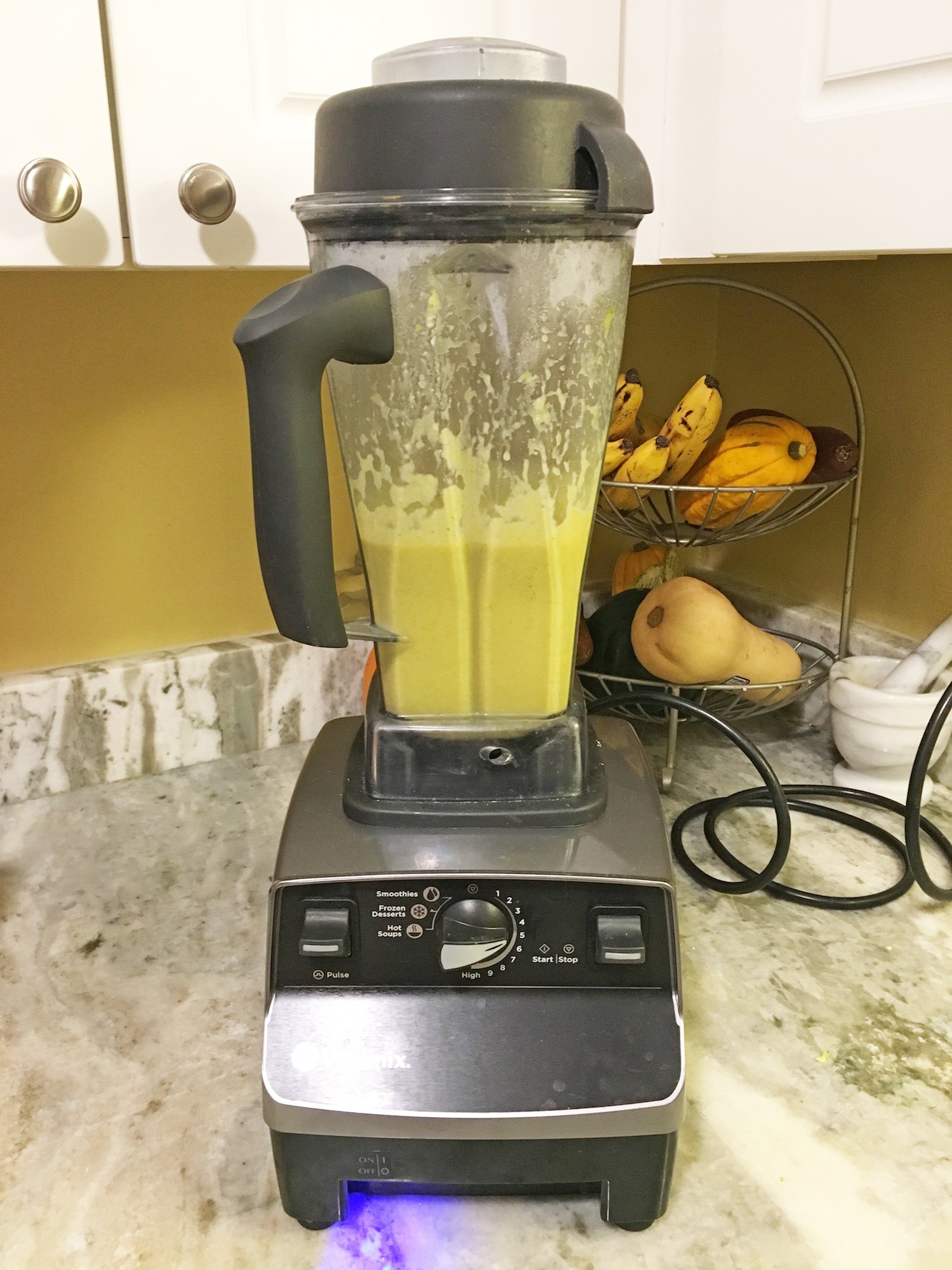 Servings: 2-3
Ingredients:
1 full cup (rounded on top) russet potatoes, peeled and diced
2 cups vegetable stock
1.5 cups chopped broccoli
1/4 cup carrots
1/4-1/3 cup cashews
2 garlic cloves
2 tbsp nutritional yeast
1tbsp coconut oil
salt to taste
Directions:
Heat vegetable stock in pot until boiling.
Add potatoes, carrots, broccoli, and garlic cloves. Turn heat down to low-medium and cover.
After 5 minutes add cashews and coconut oil.
Cook until veggies are fork tender. Around 8-10 minutes total.
Take pot off stove and blend half in a high powered blender. Add the rest and blend well. Add in nutritional yeast and salt. You could also use an immersion blender.
Option to sprinkle paprika on top to color for presentation.
Enjoy!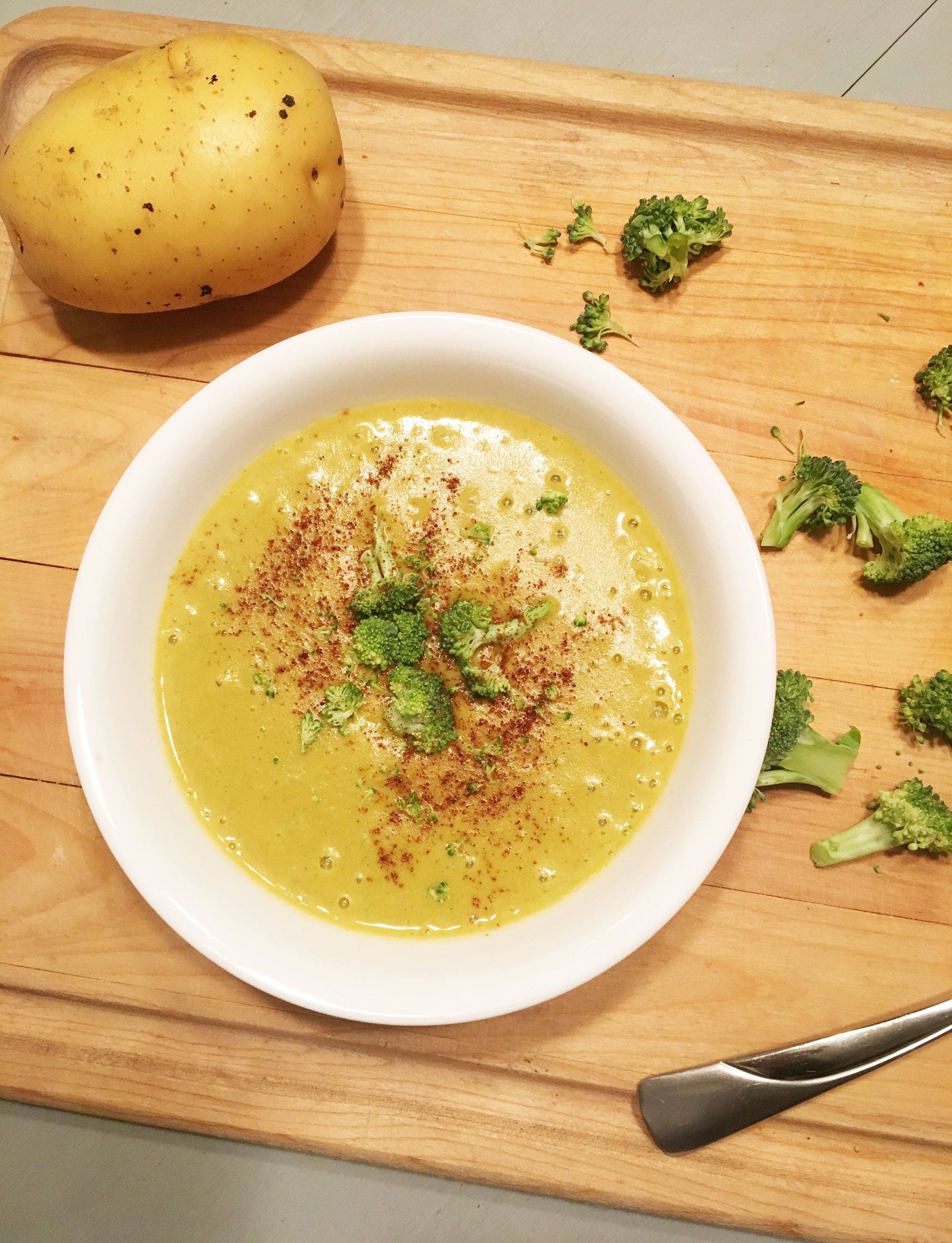 print