Brazil Nuts + Brazil Nut Parmesan Recipe
Brazil nuts are often considered a superfood and are a great addition to your everyday diet. They're the highest food source of selenium which creates a plethora of health benefits.
Brazil nuts come from the Amazon. The trees grow to be extremely large, reaching 200 ft and can live to be 500-800 years old! They produce a fruit that looks similar to a coconut with 12-20 seeds found inside each ripe fruit.
They're great as a snack, salad topper, nut milk, or nut cheese.
Benefits of Brazil Nuts:
Super high in selenium, part of a nutritional antioxidant that protects cells and nerves making it an important mineral for cancer and cardiovascular disease prevention as well as daily immune support.
Anti-inflammatory.
Because of the selenium, Brazil nuts can help boost your mood.
Good source of magnesium, copper, phosphorus, manganese, thiamine, and vitamin E. They also contain zinc, calcium, potassium, and iron.
Like walnuts and pecans, brazil nuts should be stored in the refrigerator, as they can become rancid quickly because of being high in polyunsaturated fat.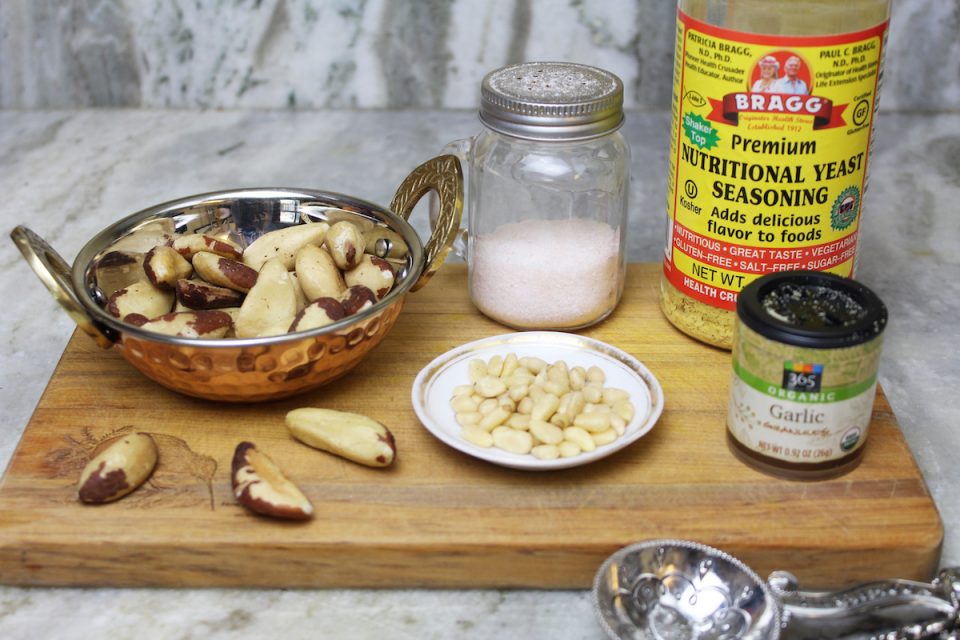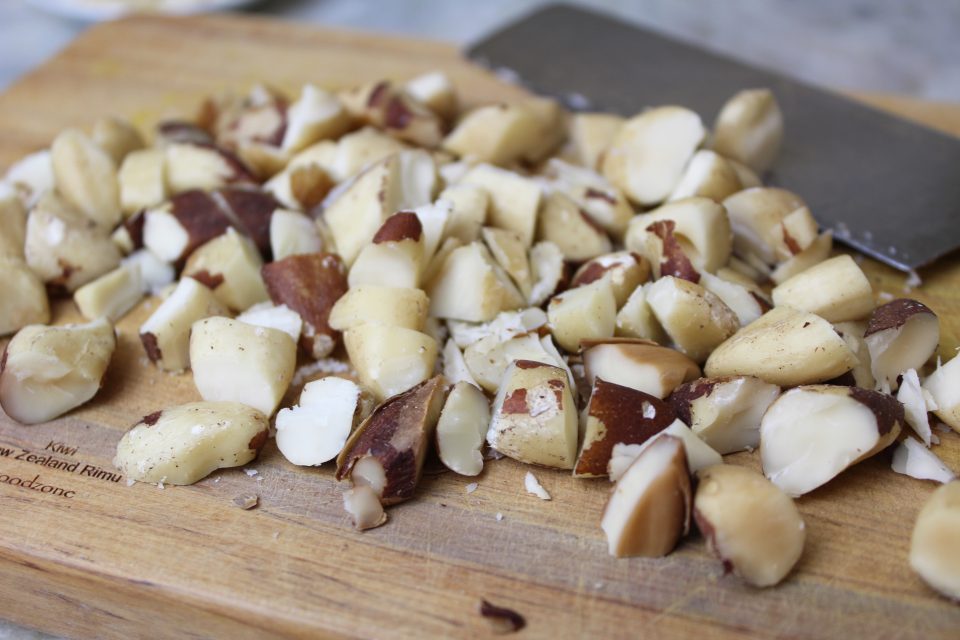 Ingredients:
2/3 cup Brazil nuts
1 tbsp pine nuts
2 tbsp nutritional yeast
1/2 tsp garlic powder
1/4 tsp salt
Directions:
Chop the brazil nuts up on a cutting board to make it easier to process.
Place all ingredients in food processor or Nutribullet. Pulse until desired consistency.
Remove and store in air tight container for 1-2 weeks in refrigerator. Sprinkle on pasta or salads.
Note: Add 1-2 tbsp of water to make a thicker, more spreadable nut butter for crackers, etc. If you're using a Nutribullet or blender, it might already become thicker naturally. This happened the first time I made it in a Nutribullet. The food processor creates a more powder texture. Either way is delicious!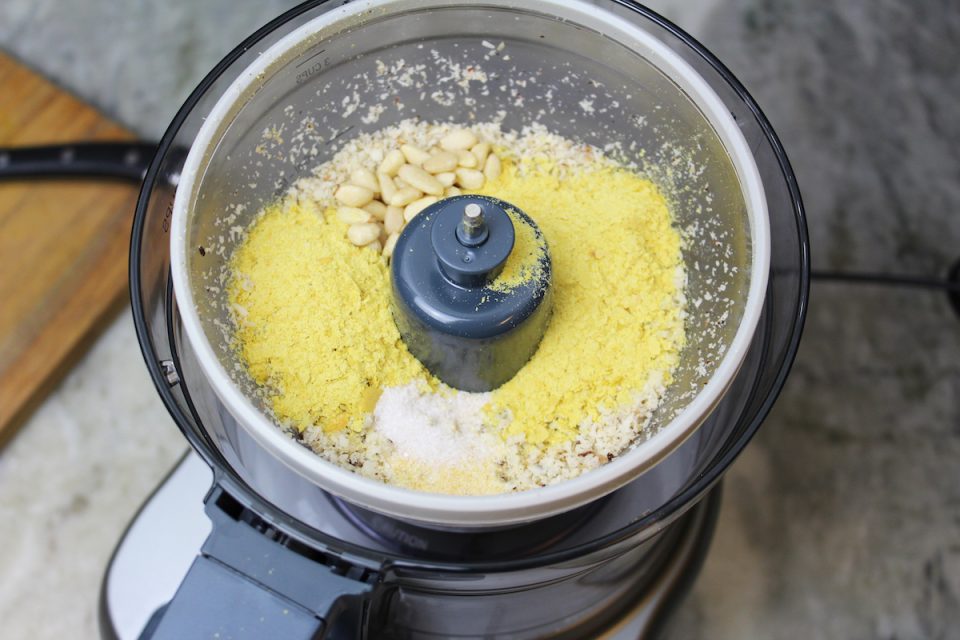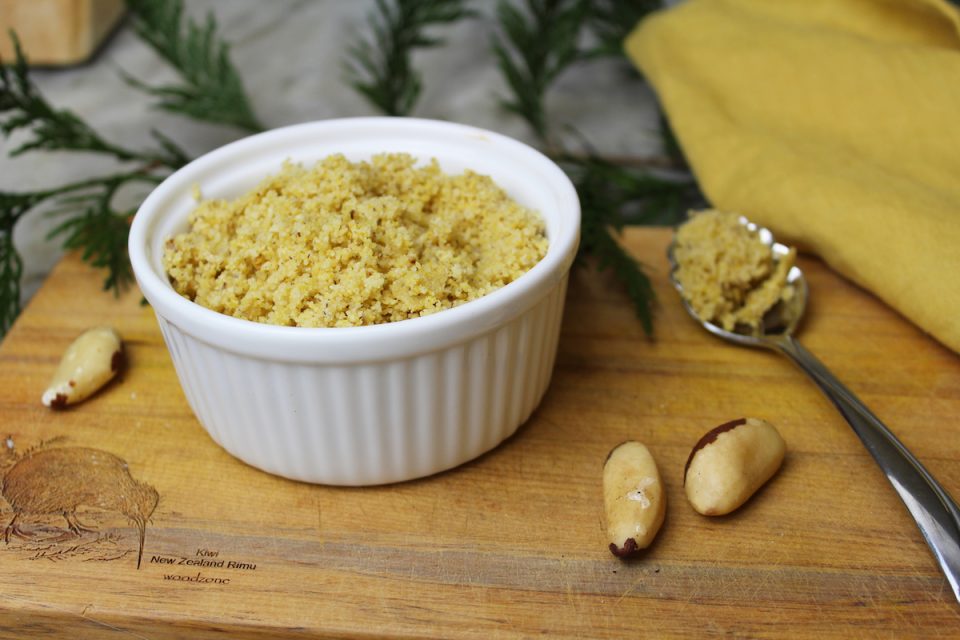 print