Quinoa is a native South American plant that's commonly thought of as being a grain but is actually a seed. It's gluten-free, high in iron, calcium, B vitamins, and other minerals. Quinoa is a wonderful addition to your diet because it's a COMPLETE protein. This means it contains all 20 amino acids, including the 10 essential ones!
This casserole is perfect as a main or side dish. It's simple and doesn't require a lot of time or preparation. I paired mine with some cooked kale and broccoli; it was delicious!
Baked Quinoa Casserole
Servings: 5-6
Time: 50 mins
Ingredients:
1 cup quinoa
2 cups vegetable broth
1 cup full fat coconut milk
2 tbsp tamari sauce (if you aren't gluten-free you can use soy sauce)
2 tbsp nutritional yeast
2 celery stalks, chopped
1/3 cup scallions, chopped
1 cup of sautéed mushrooms (optional)*
Directions:
Preheat oven to 350º .
Add all ingredients (except mushrooms) into casserole dish. Stir and cover with tin foil. Bake for 40 minutes.
While that is baking, sauté mushrooms in pan over medium heat with some coconut oil and a splash for veggie broth.*
After 40 minutes, remove tin foil and bake for an additional 10-15 minutes.
Remove from oven and sprinkle sauteed mushrooms on top. Serve and enjoy!
*Note: Mushrooms are not necessary for this dish. However, if you do choose to include them, they can probably be added directly into the casserole with the other ingredients. I decided after I had already started baking the quinoa that I wanted to add mushrooms. They were a perfect addition!
Also, I find it best to add salt after the dish has cooked. Each type or brand of vegetable broth is different and some have more added sodium. Taste test once it's cooked to see if it needs more salt or pepper.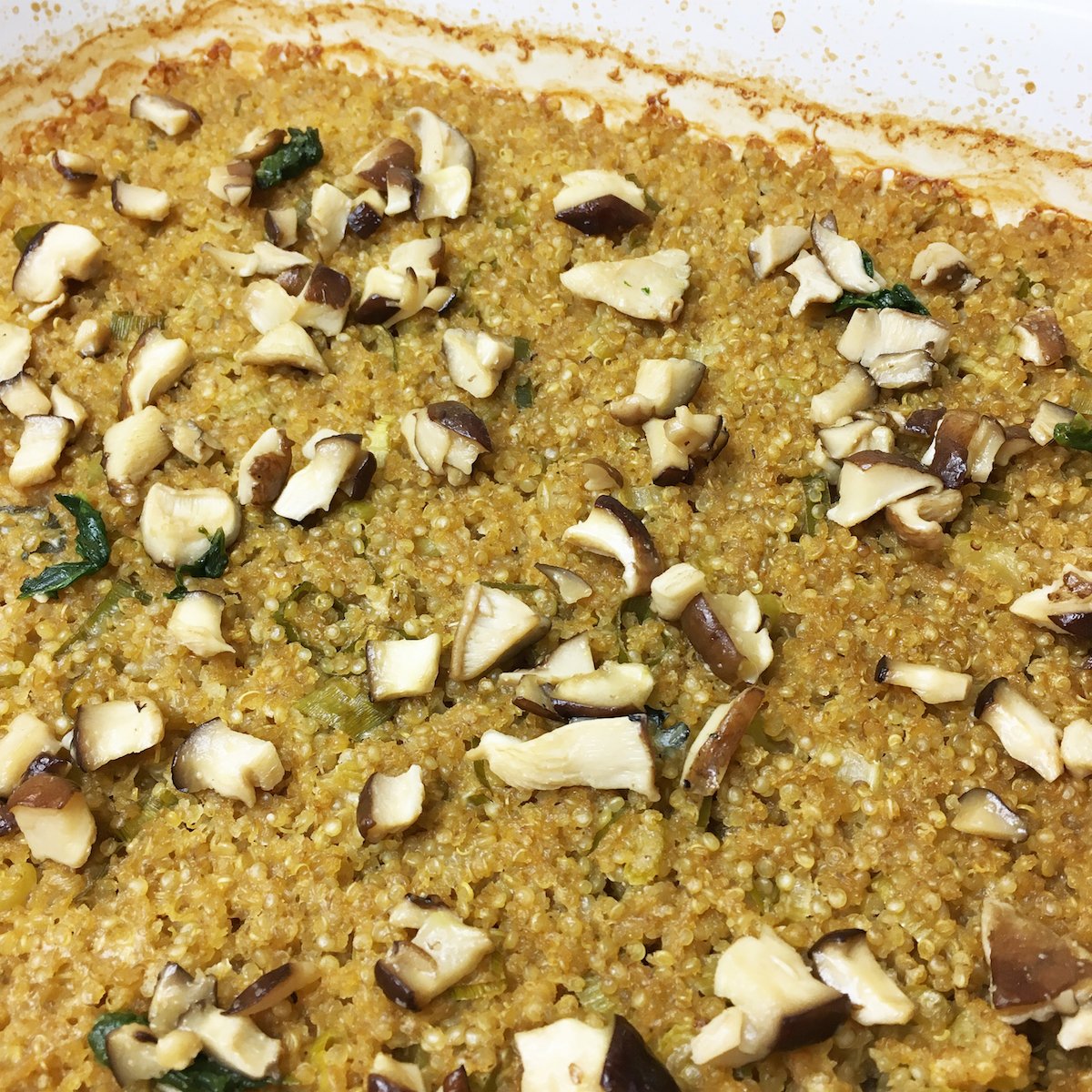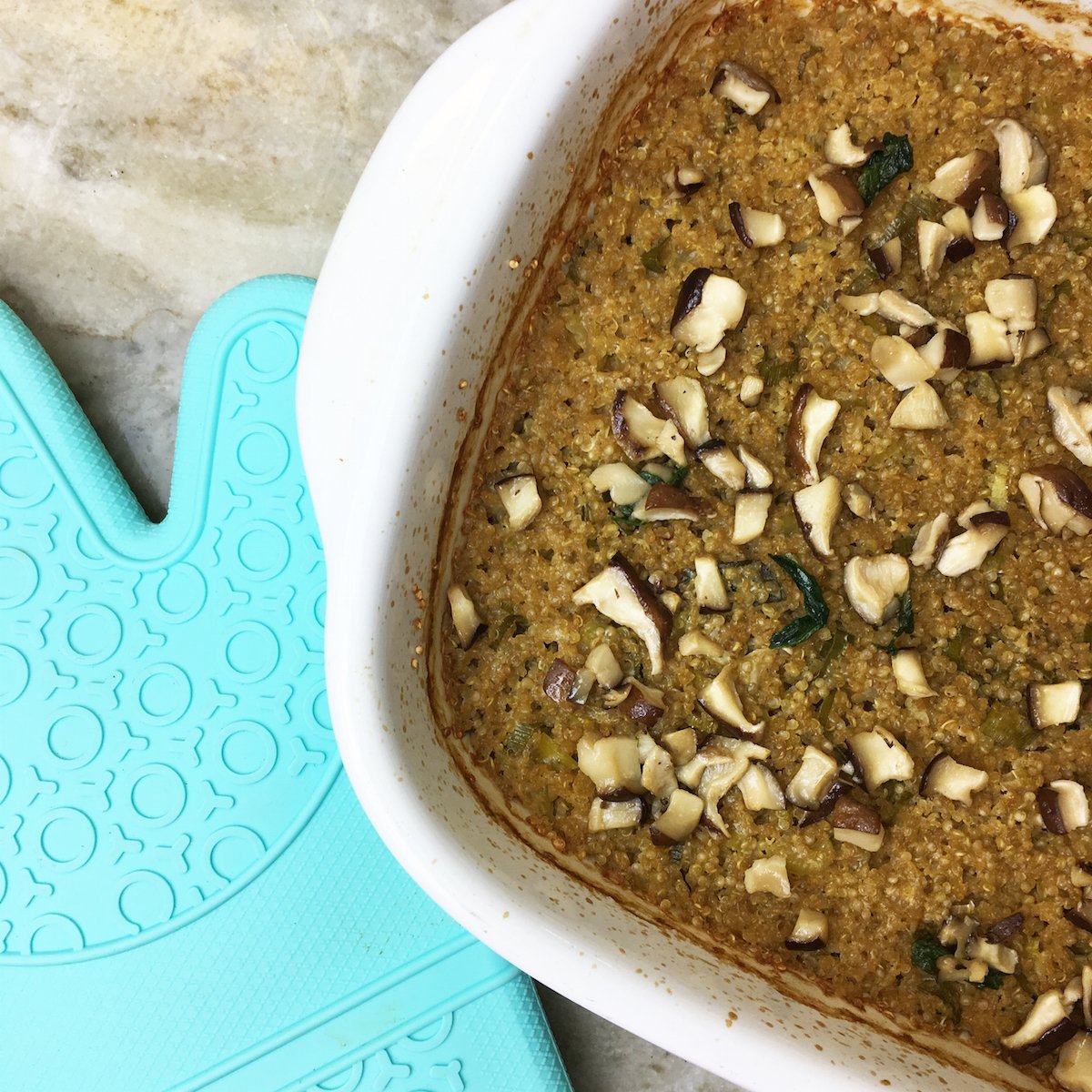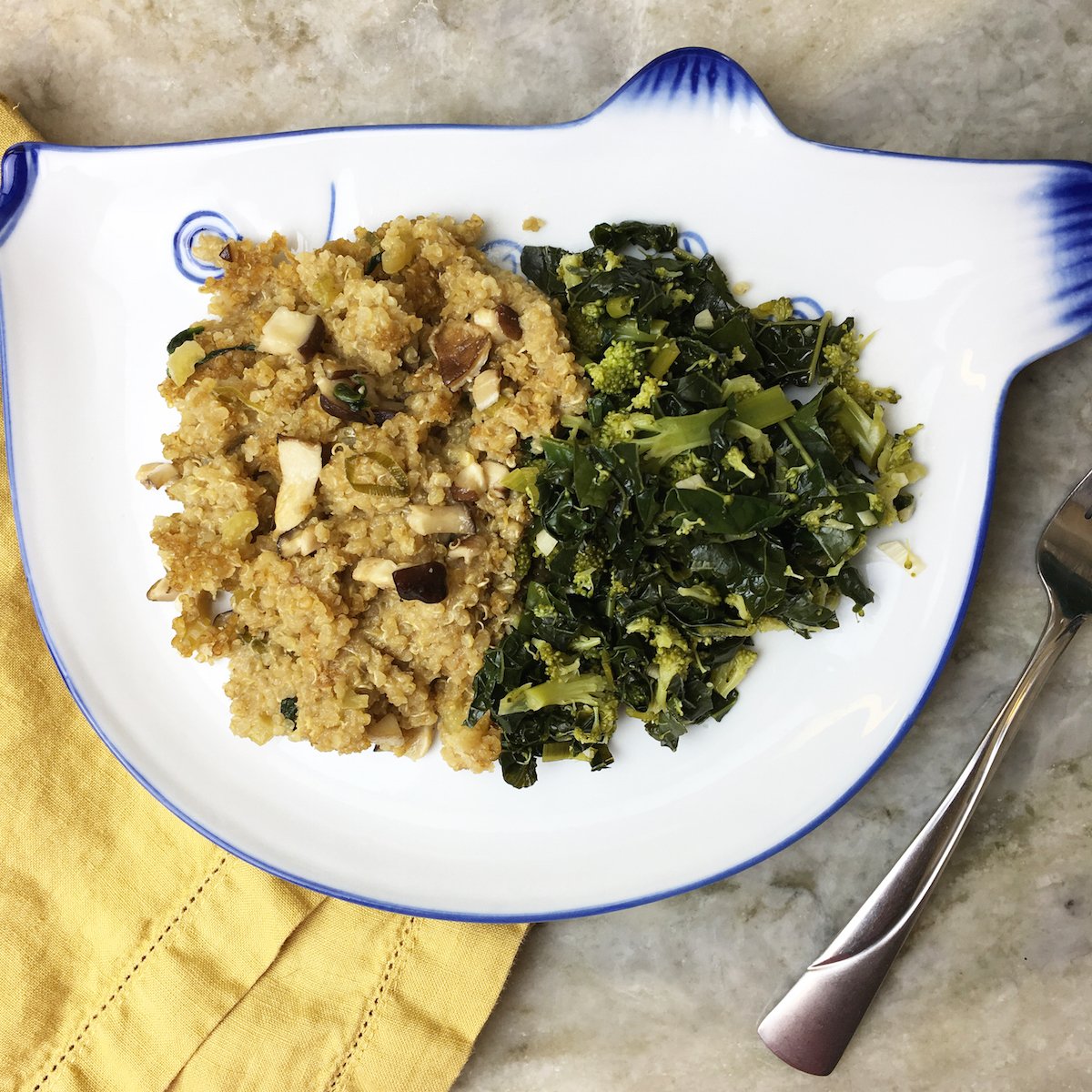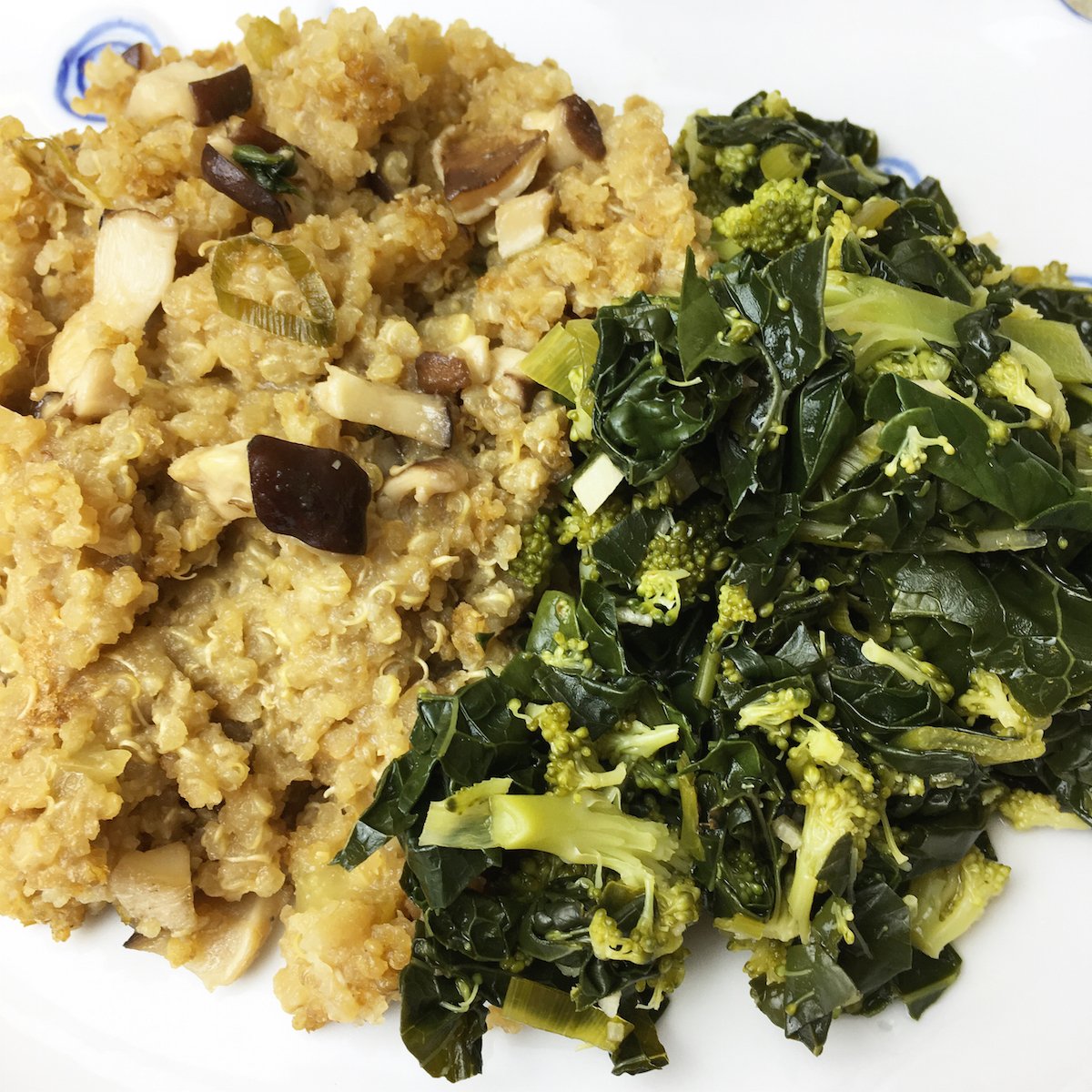 print