Podcast Ep 24: A Personal Discovery of the Influence of Nutrition with Lucy Hermiston
Dealing with health problems at any age is not pleasant, but when they affect small children it's even more disheartening. Today's guest, Lucy Hermiston, has had her share of health issues and from a very young age. She dealt with eczema, asthma, inflamed sinuses, chronic tonsillitis, and juvenile arthritis all before the age of 15. Little relief was found until experimenting with the removal of certain foods from her diet, the first being dairy. To her parents delight, and hers as well of course, the symptoms vanished. Most recently as an adult, Lucy's dealt with digestive issues, prompting her to study holistic nutrition in order to learn all she could about her body, nutrition, and healing. 
We talk about when she realized the powerful impact food has on the body, the moment she decided to stop eating animals, and the disassociation of loving animals and eating them. We also get into the energetics of food, food storage, nightshades, and eating in context to nourish the body and soul. Other subjects include conscious living, recycling, NYC versus LA, Diwali, CBD, social media, and the influence of that which we internalize through our eyes and ears has on us physically.
Lucy, who's lived all over the world, now resides in Los Angeles with her husband TJ and puppy Loki.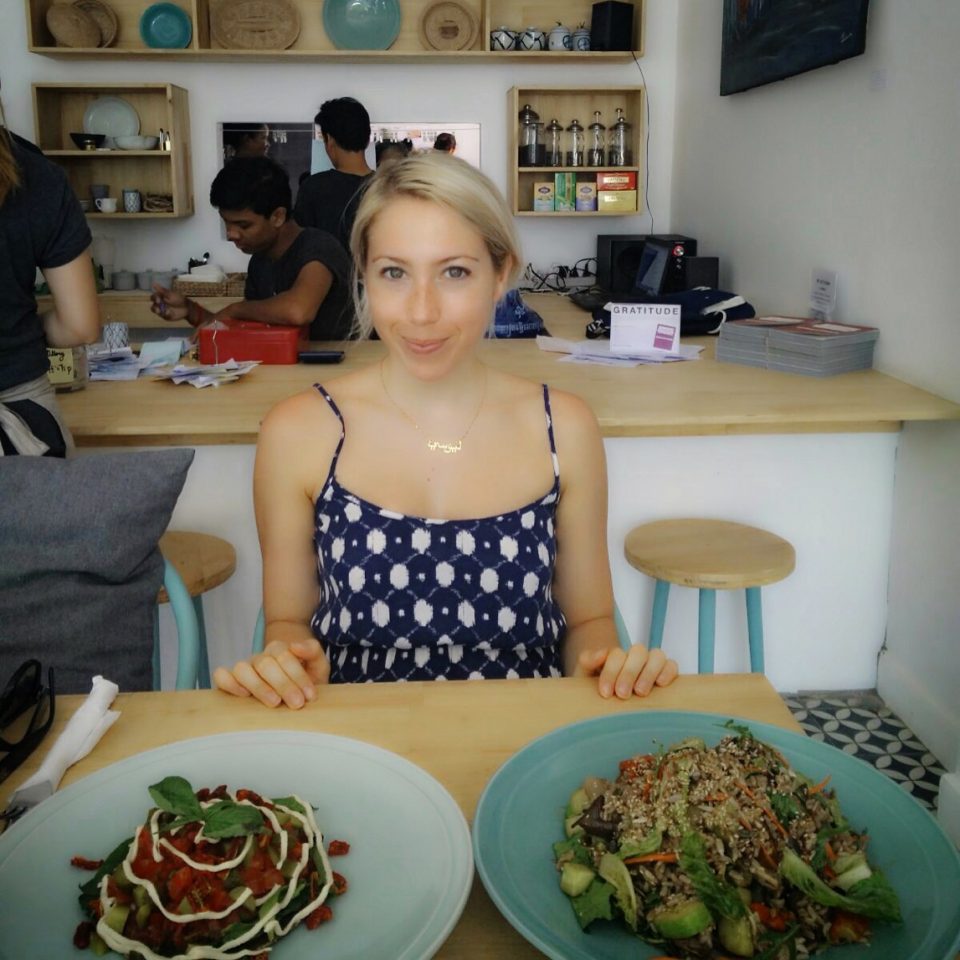 Listen to chat below or on Apple Podcast, Google Podcast, Spotify, or Stitcher!
Be sure to subscribe to my podcast to get updated when new episodes are posted and please leave a review if you're enjoying them! You can also leave a tip if you're finding them valuable!

print