Podcast Ep 12: Practicing an 80×20 Plant-Based Lifestyle with Helen Hall
Why don't diets work long term? Can a lifestyle change be what we ultimately need to keep us at that desired weight? On this episode of the podcast I chat with Helen Hall, the founder and creator of Hushup and Hustle, a lifestyle and wellness brand, and Blender Bombs, a product that has taken the smoothie world by storm in just 2 short years. After gaining an unwelcome 30 pounds, Helen was desperate to lose the weight. She tried many different fad diets, each one ultimately failing. It wasn't until she started eating plant-based vegan that she saw the results she'd be longing for. Along with her new 80×20 lifestyle change, she began replacing one meal a day with a smoothie. Soon after came the idea of streamlining her smoothie making process by creating nutrient dense blender bombs. She began selling them to her fitness clients and the rest is history. Helen's approach to living 80% of the time on whole food plants (no meat, cheese, eggs, or dairy) with 20% being allowed a bit more wiggle room to indulge (don't go overboard of course), has been widely embraced by those searching for a sustainable healthy lifestyle.
Helen and I chat about how she started and runs her business, the different diets she's tried, why they ultimately failed, and how she arrived at the plant-based lifestyle she leads today. We also get into some other fun subjects like the Human Design System, celery juice craze, Modern Medium, our shared high school dream of being fashion designers, and our beloved kitty cats!
You can follow Helen on Instagram @hushupandhustle and @blenderbombs and learn more at hushupandhustle.com and blenderbombs.com.
Listen to our chat below or on Google Podcasts, Spotify, Apple Podcast, and Stitcher.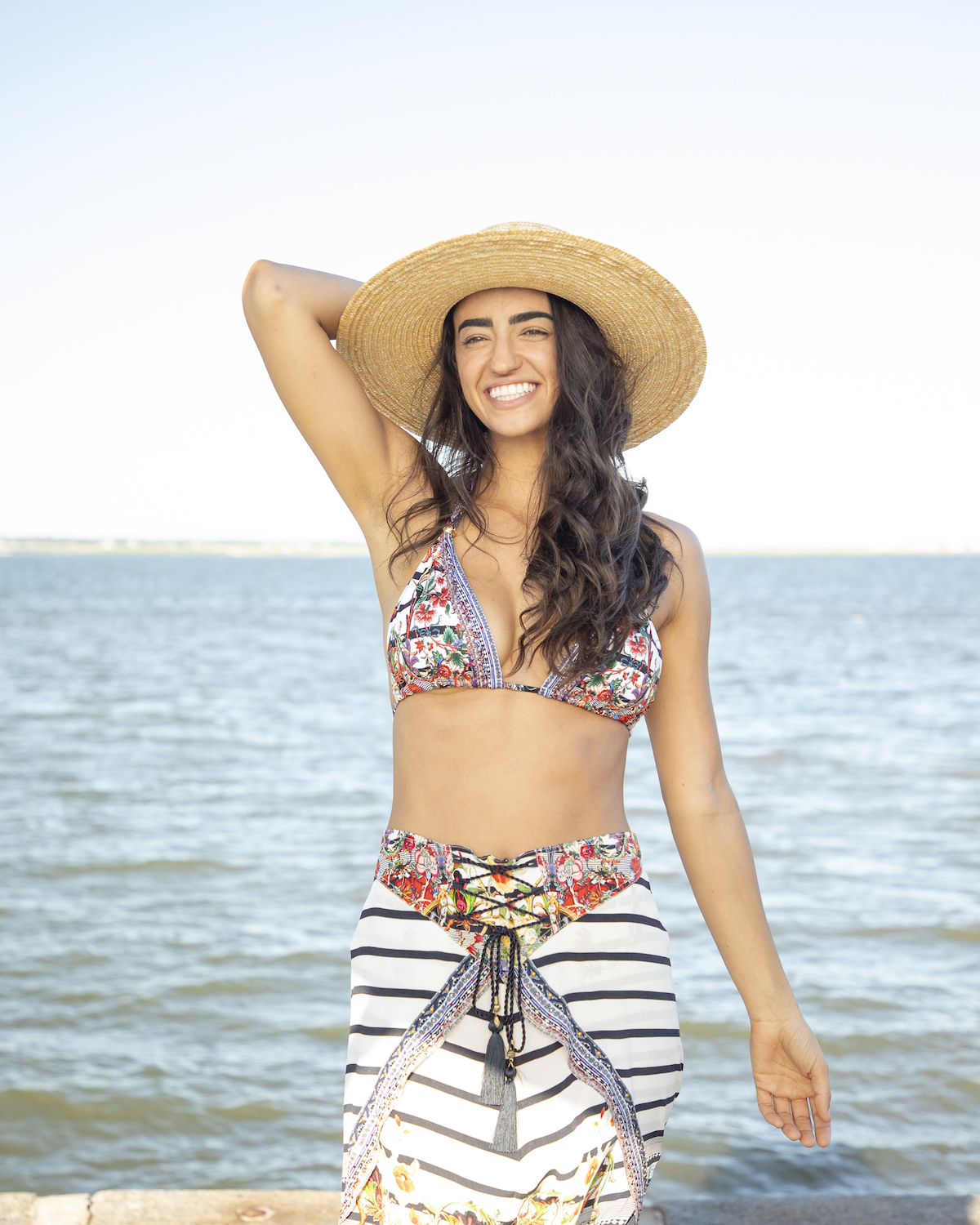 Be sure to subscribe to my podcast to get updated when new episodes are posted and please leave a review if you're enjoying them! You can also leave a tip if you're finding them valuable!

print