Animal Advocacy, Agriculture, and Veterinarians with Dr. Crystal Heath
Ep 113: Today's episode is with Dr. Crystal Heath, a veterinarian in the Bay Area who also happens to be vegan. In a profession that is supposedly all about ANIMALS, you would think this wouldn't be that uncommon but unfortunately and oddly enough it is.
Dr. Heath is an outspoken animal rights advocate, on the founding committee of Veterinarians Against Ventilation Shutdown, which urges the American Veterinary Medical Association to re-classify ventilation shutdown as a "not recommended" method of depopulation. She's also part of ourhonor.org, who's goal is "to create an organized network of professionals who are able to formally challenge unethical institutionalized systems and amplify the voices of those who have been marginalized".
She's been a target of the agricultural industry, which was revealed by a Freedom of Information Act (FOIA) request of the United States Department of Agriculture (USDA) showing the industry's coordinated efforts to discredit her and portray her as a "dangerous animal rights activist" for speaking out against factory farming. Dr. Heath garnered worldwide attention after an Intercept article laid out the details of the story.
Topics Include:
vet school and the veterinarian profession
animals on farms versus animals in the wild
Dr. Crystal's story
shelter medicine
terminal surgeries
testing on animals
FDA modernization act
smear campaigns on Dr Crystal
ventilation shutdown
AVMA policies
livestock medicine
changing hearts and minds
transitioning farms to grow plants
EATS act
salmonella
taking action
Dr. Crystal's IG: @dr.crystalheath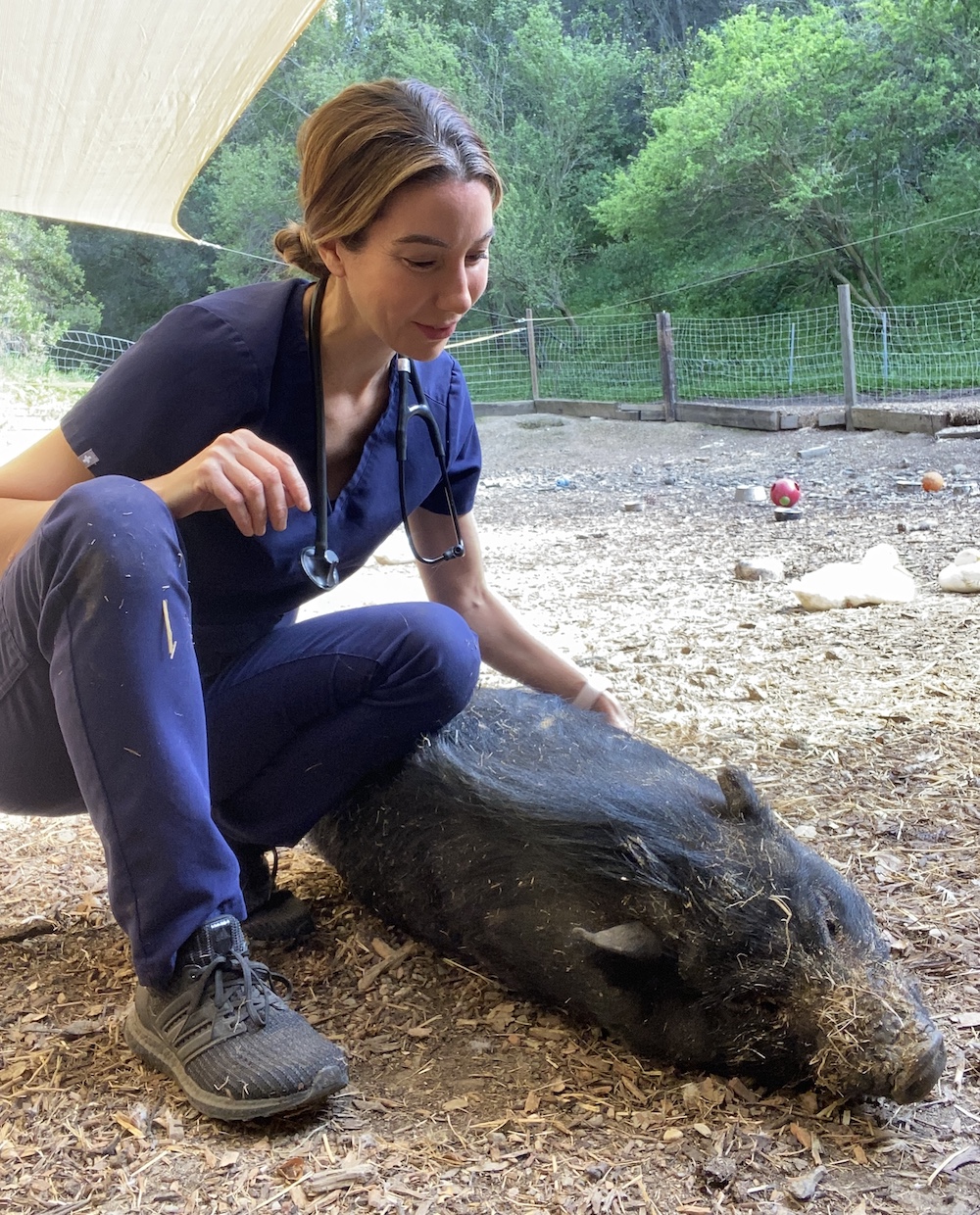 print