If you're from the South chances are you've eaten collards a time or two. These green leafy vegetables are a staple in southern cuisine. Heck, they're so revered in the South that they've been designated the state vegetable of South Carolina! However, my only complaint is they're often cooked in the flesh of pig in the form of cured pork. There are of course adverse health effects of this and all the magical healing powers of this wonderful vegetable are void. Cured pork is extremely high in sodium and other additives making it something that should ALWAYS be avoided. Processed meat, which includes sausage and bacon, are listed as Group 1 carcinogens by the World Health Organization. This means there's extensive evidence linking these processed meats to various forms of cancer (asbestos and cigarettes are on this same list). The other (should be) more obvious compassionate reason is that it's terrible for the pigs who are extremely emotional and intelligent beings, having the intellect of a 3 year-old human.
So what's one to do? Make their own delicious nutritious plant-based version of course! The first time I made these was on New Year's Day for my family; they were an instant hit! My aunt even claims they're "the best she's ever had", which coming from her says a lot!
Collards are a leafy green vegetable considered to be one of the most rich and nutrient dense plants on the planet. They're an excellent source of vitamin A, K, and C. They're also full of folic acid, calcium, potassium, iron, and zinc.
Below are a few benefits of this wonderful cruciferous vegetable:
Potent cancer fighting properties
Great source of glutathione
Help the liver cleanse and detoxify fat
Anti-inflammatory
Reduce and prevent cardiovascular disease
Lowers cholesterol
Support digestion because their high fiber content
Great for bone and blood health
This recipe is extremely simple and will delight even the most avid southern collard connoisseurs.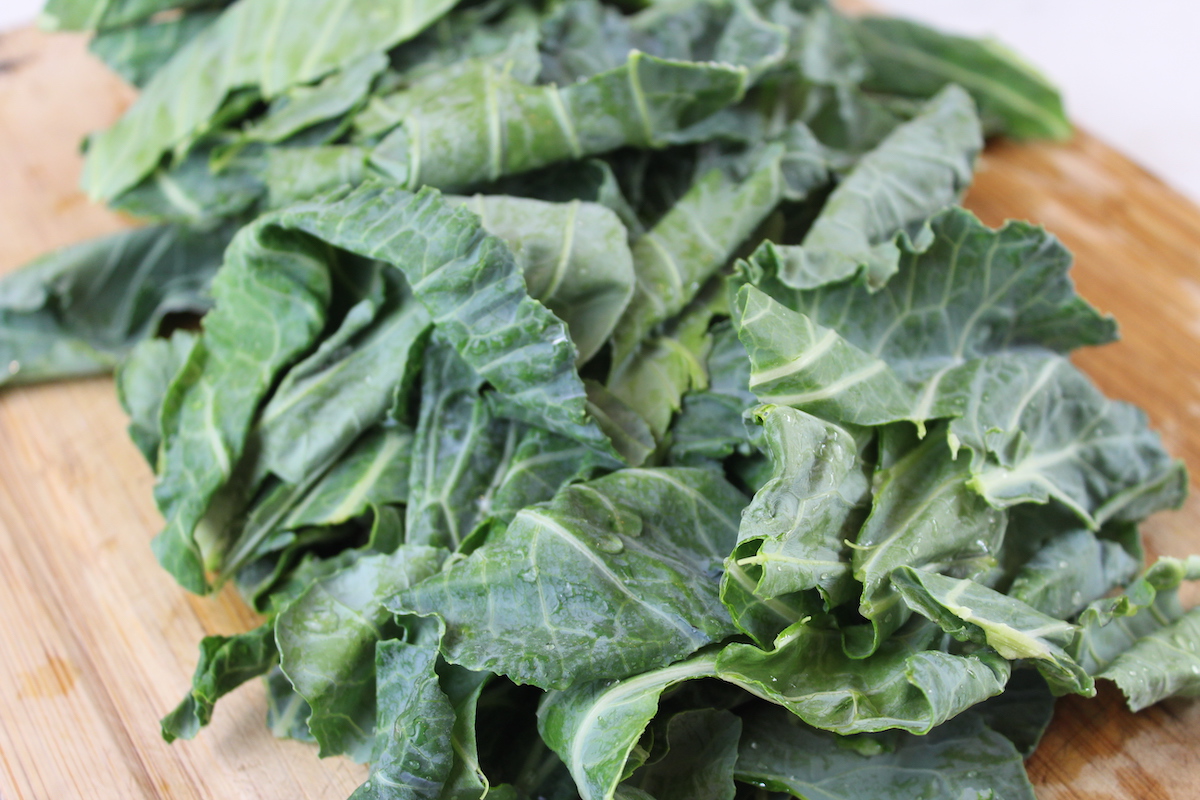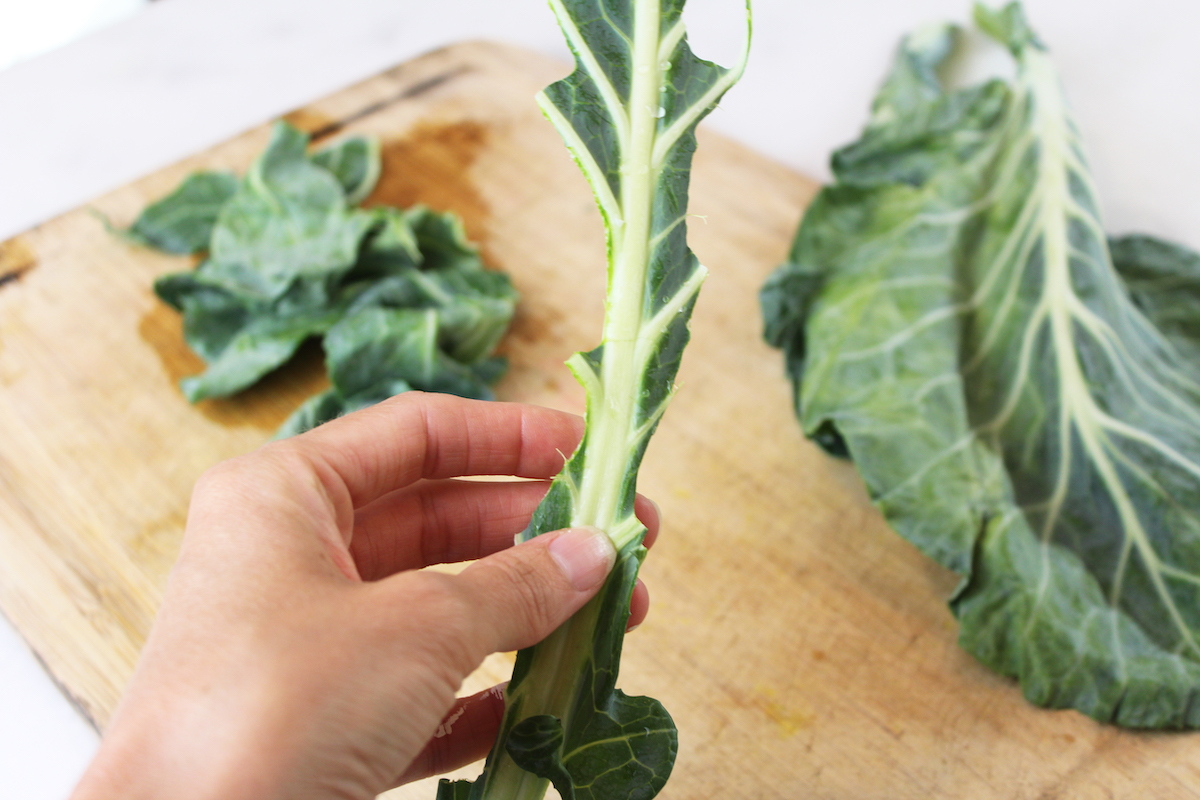 Cooked Collards
Ingredients:
1 large bunch of collards, leaves taken off stalks and chopped
1.5 cups vegetable broth
1 tsp coconut oil
2-3 garlic cloves, minced (or 1 tsp garlic powder)
1 tbsp apple cider vinegar
sprinkle of paprika
salt and pepper to taste
Directions:
Heat coconut oil on medium heat in a large pot.
Add garlic and saute for a few minutes.
Add vegetable broth and bring to a boil. Add in chopped collards. Lower to simmer.
Stir in other ingredients.
Simmer for 30-45 minutes or until they've reached the desired tenderness.
Serve and enjoy!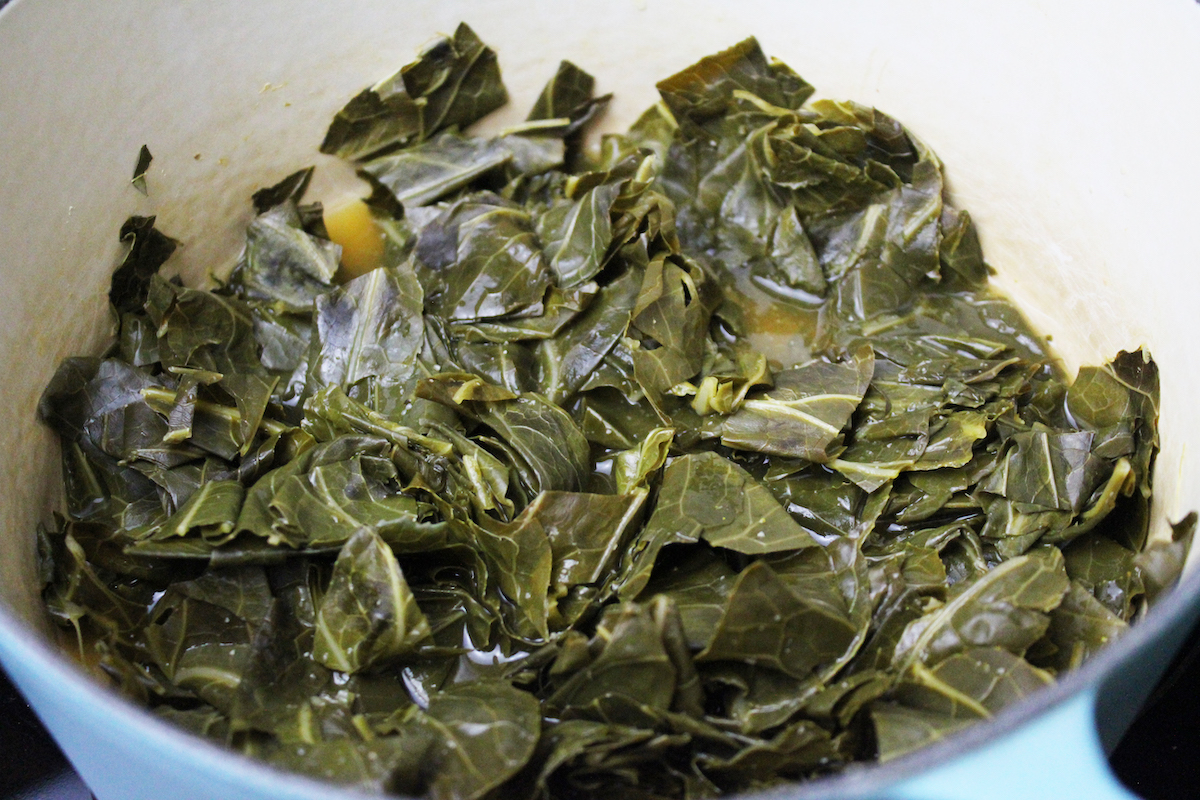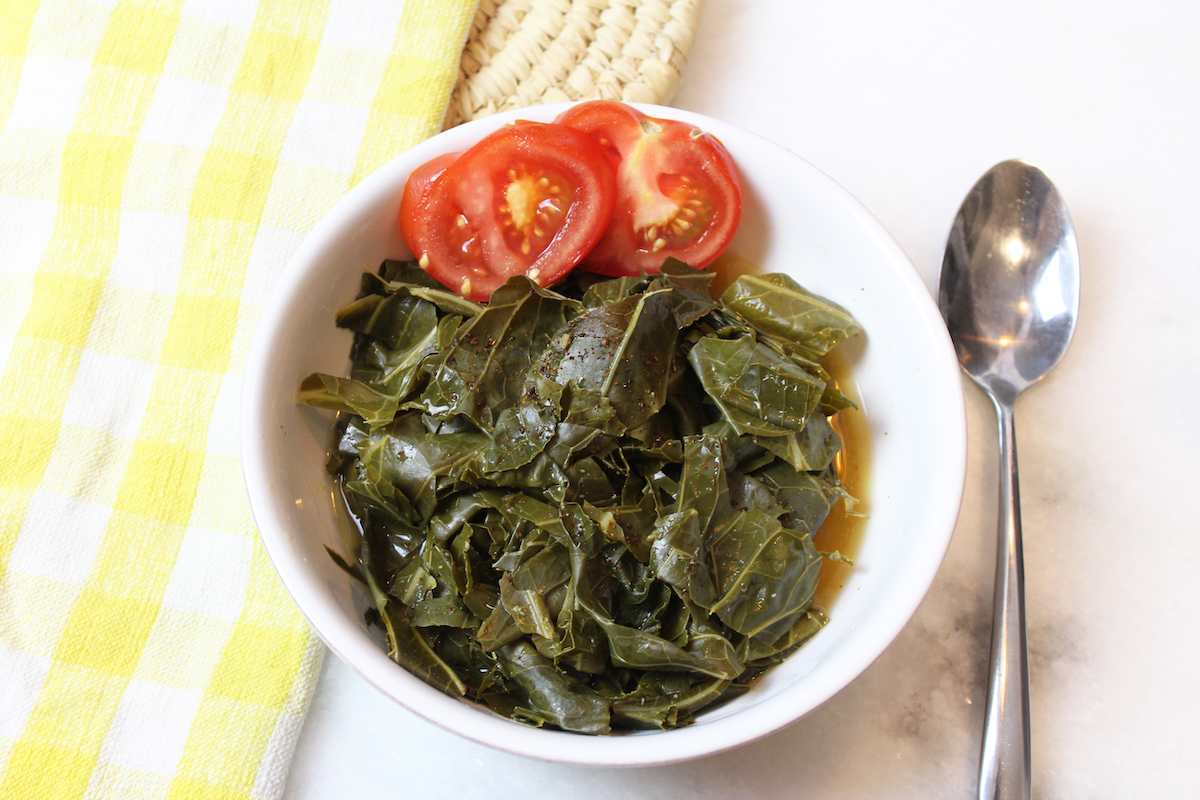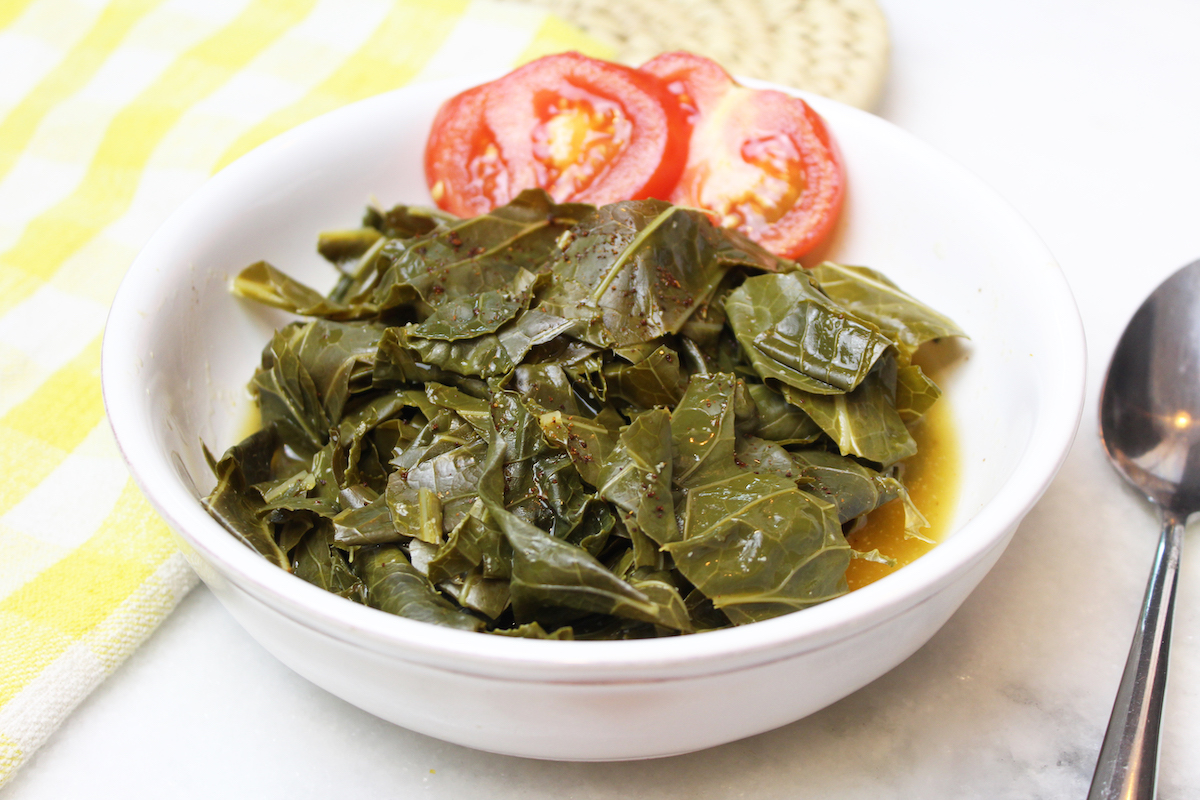 print